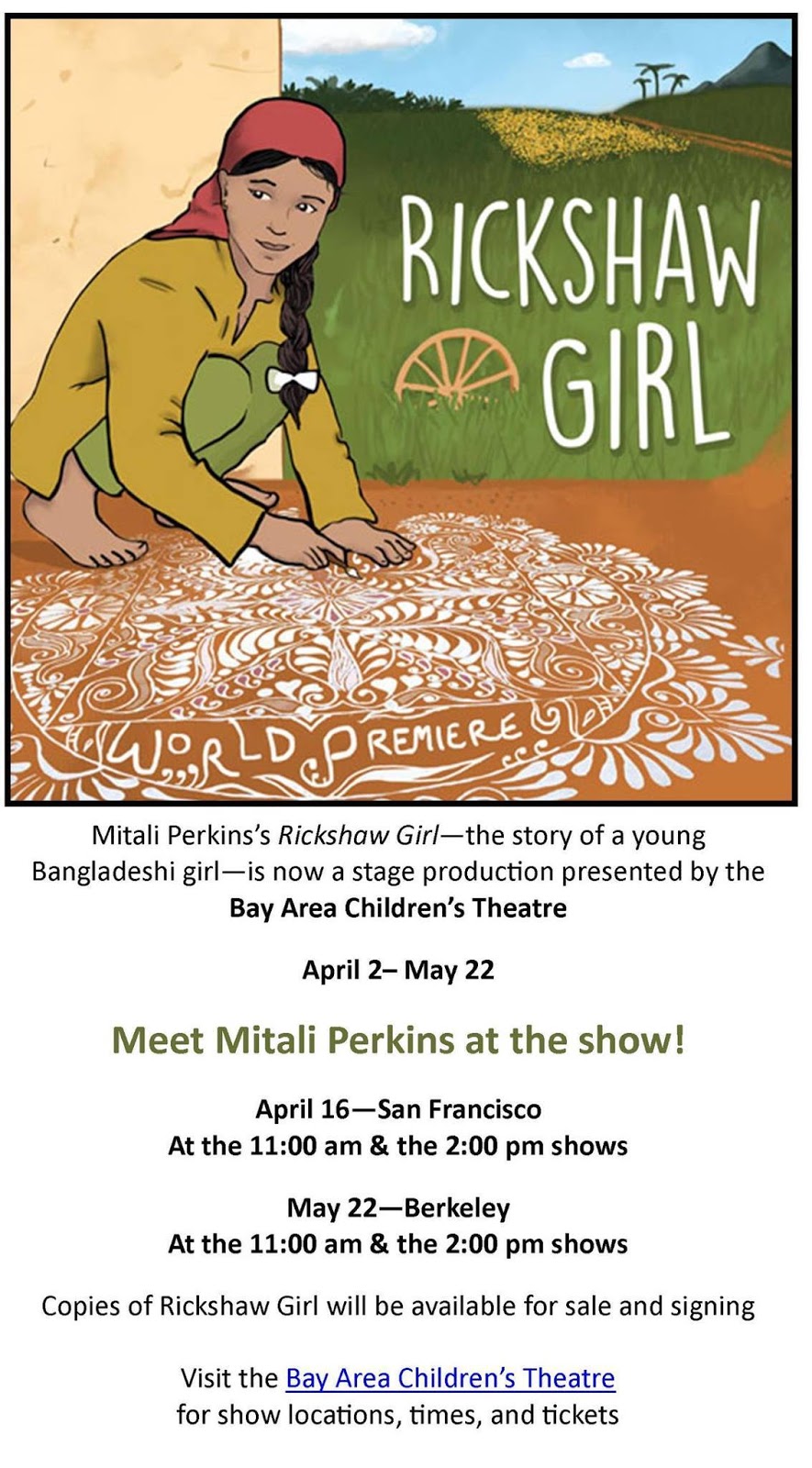 It's not often that we get to share news of exciting things happening in the area of South Asian children's literature, but today we do – thanks to the Bay Area Children's Theater.
Now through May 22, Rickshaw Girl will be on stage! We've written about Mitali Perkin's book before – as part of our 2015 Summer Book List. It's an inspiring story, and not doubt the play will be a crowd-pleaser.
Tickets available here…. Spread the word!