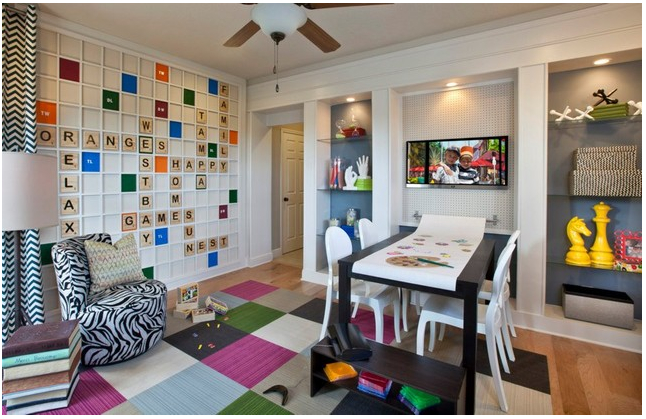 It seems that we South Asians are moving beyond The Spelling Bee to another format of word play: Scrabble. Did you know:
1- Desi, Devi, Dosa, Barfi, Halwa, Bhindi, and Bhaji are all now words in the official dictionary for the World English Language Scrabble Player's Association.
2- India has its very own Scrabble Association of India, and competitive, intense Scrabble classes are now "a thing" among urban elite who want their kids to gain word recognition and vocabulary.
3- The India vs. Pakistan rivalry IS ON: Pakistan has produced a World Champion in Scrabble, and several other players in the world's Top 10, and India is hungry to match its neighbor. For more on this rivalry, and India's training efforts, see here.
image via Houzz