Archive for August, 2016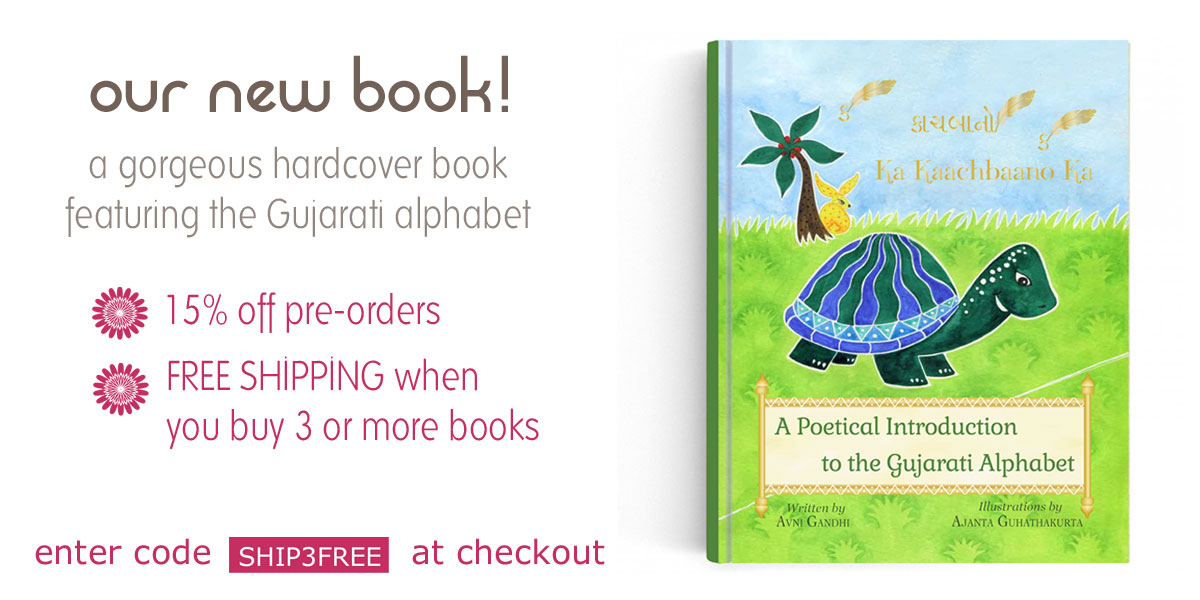 Announcing our first regional language alphabet book: Ka Kaachbaano Ka: A Poetical Introduction to the Gujarati Alphabet.
Written by Avni Gandhi – a California-based elementary school teacher who shares Gnaana's passion for keeping kids connected with their culture – this book not only teaches kids the Gujarati alphabet, but also incorporates relevant words, phrases, and cultural references. The book includes pronunciation guides, a glossary, an option audio CD, and also prompts for beginning Gujarati conversation skills.
And let's not forget the illustrations! The talented Ajanta Guhathakurta took inspiration from Gujarati folk art to bring the text to life.
All in all, we could not have asked for a more beautiful book!
Please support our initiative and mission and Pre-Order a copy today. Ship date is October 15th.
Happy learning!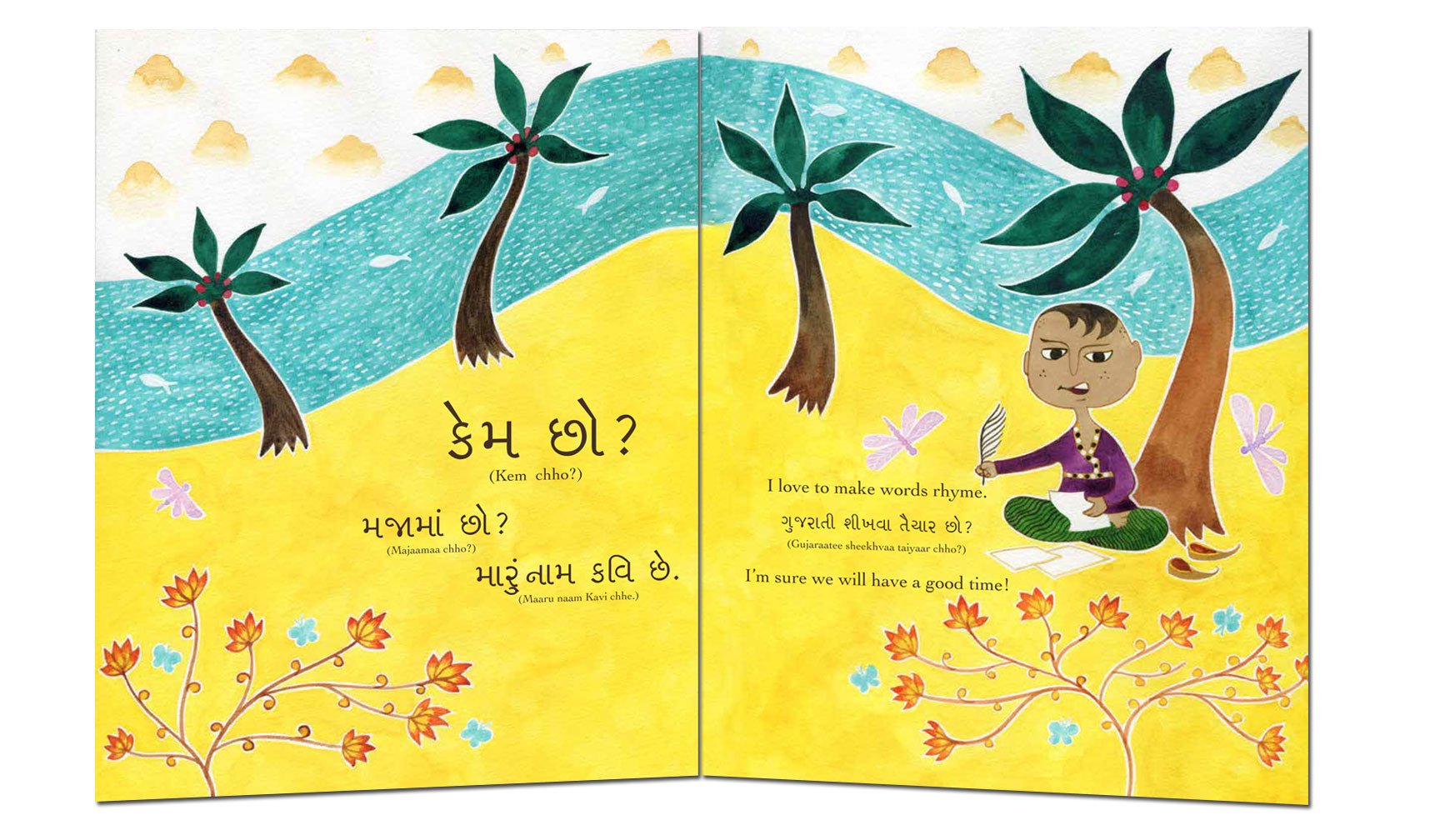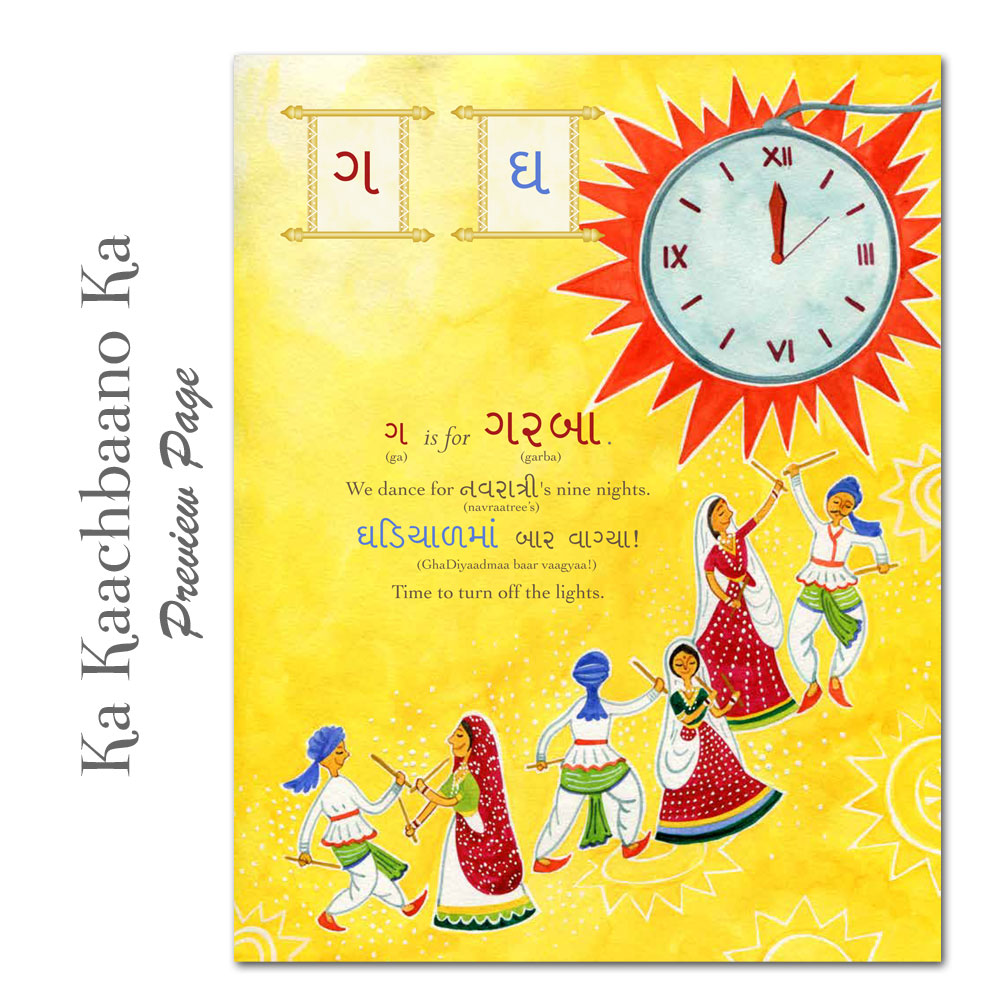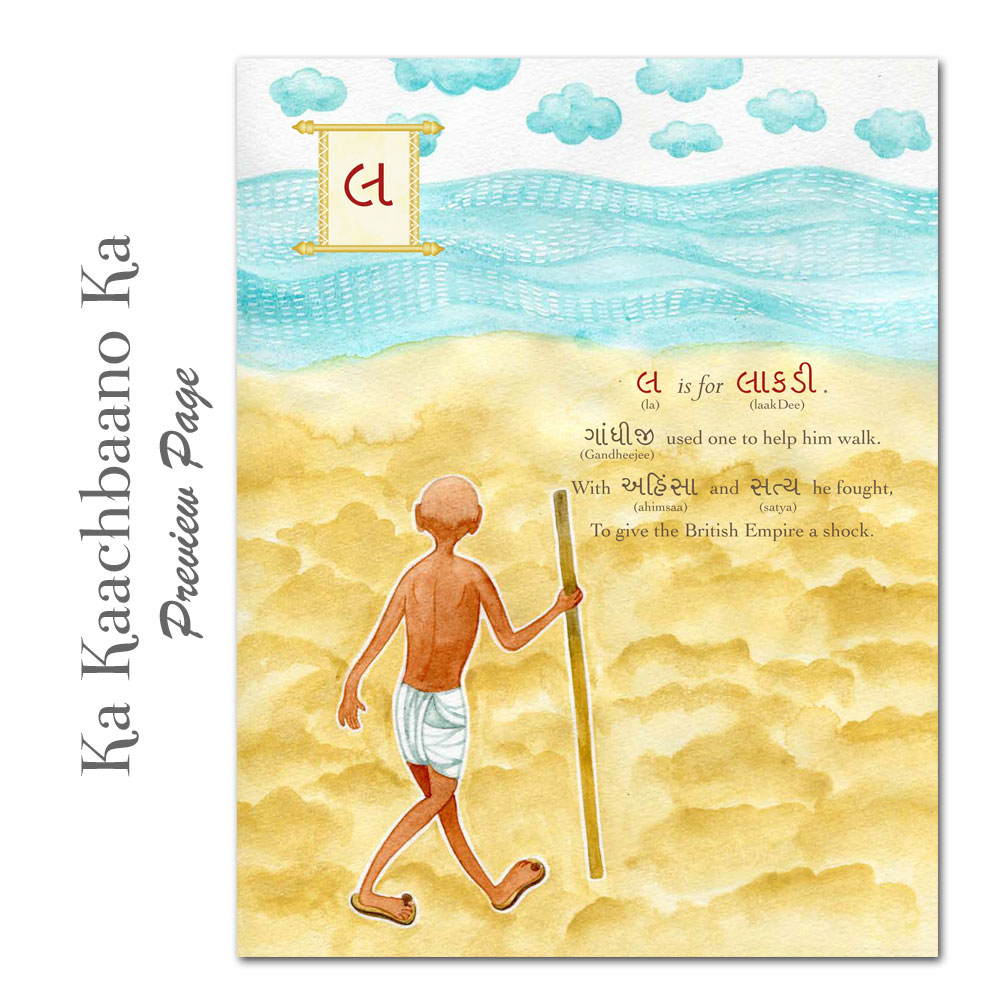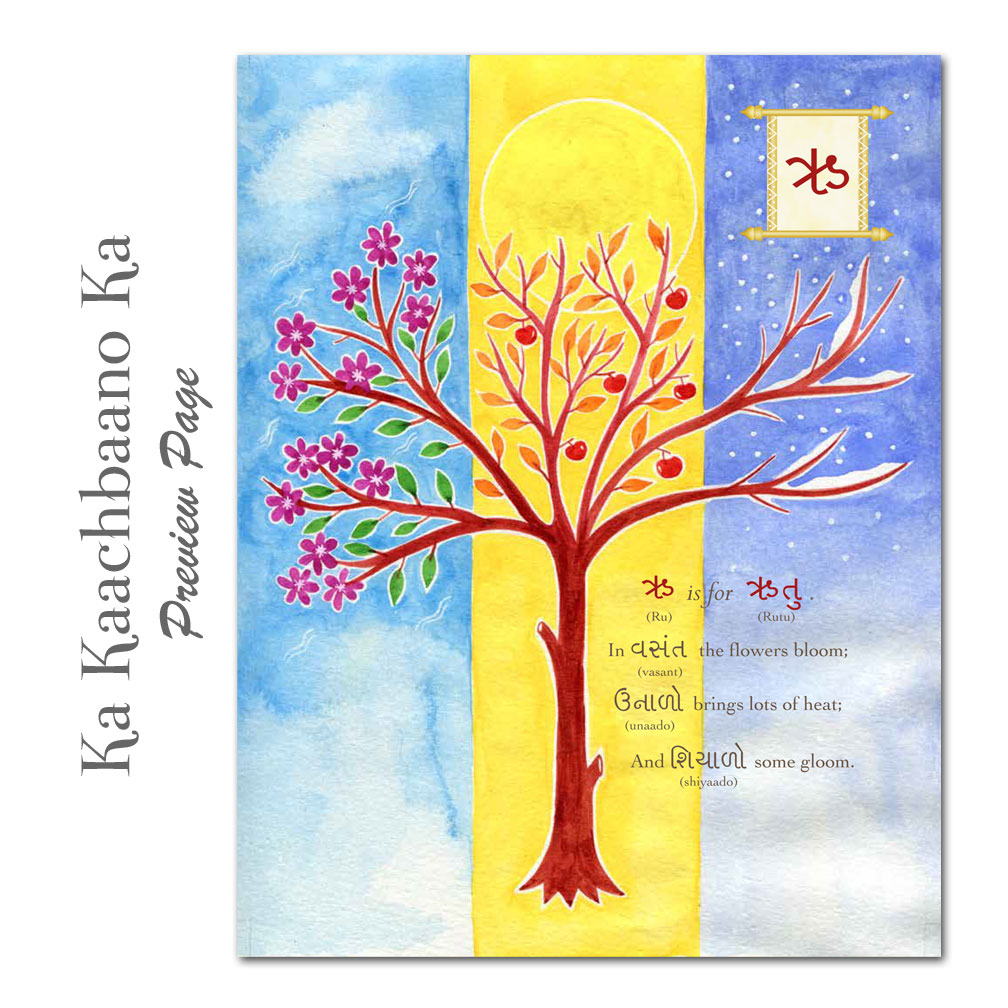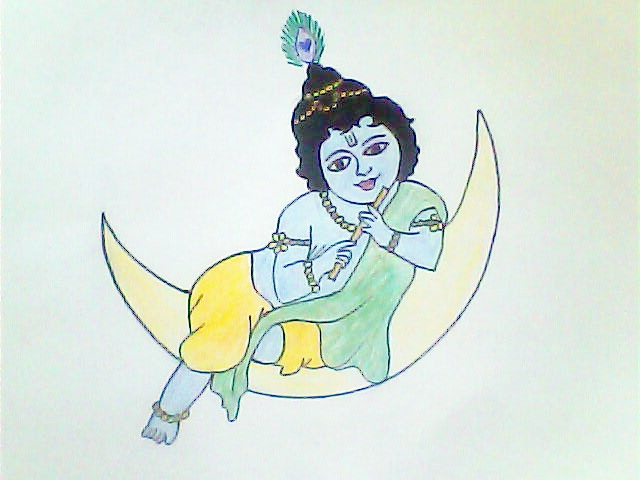 Kids learn how to draw cats, trees, and flowers – but what about learning to draw our Hindu gods and goddesses? It's an important exercise indeed!
As we celebrate Sri Krishna Janmashtami today, here's a simple activity that's sure to spark more divine doodles. Younger kids can trace the above, or older kids (8+) can follow this video tutorial:
Have one to share? Send it in – we'd love to share your child's drawing!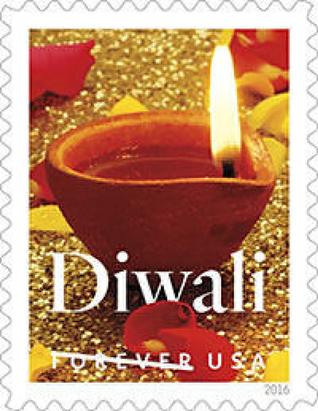 Last month, we urged our readers to sign the Diwali Stamp Petition (see July 5th Blog Post). To date, Hinduism was the only major world religion for which the USPS had NOT issued a postage stamp.
Well, folks, this is an example of democracy in action: today the USPS announced that it WILL be issuing a Diwali postage stamp!
The first-day-of-issue dedication ceremony will take place at the Indian Consulate in New York City on October 5th.
Diwali Main Day this year is on October 30th. Plenty of time to send out those holiday cards!
Many thanks to the Hindu American Foundation, Indiaspora, and members of Congress for leading the effort – and many thank to all the supporters who helped this dream come to fruition.
Read more about the stamp here…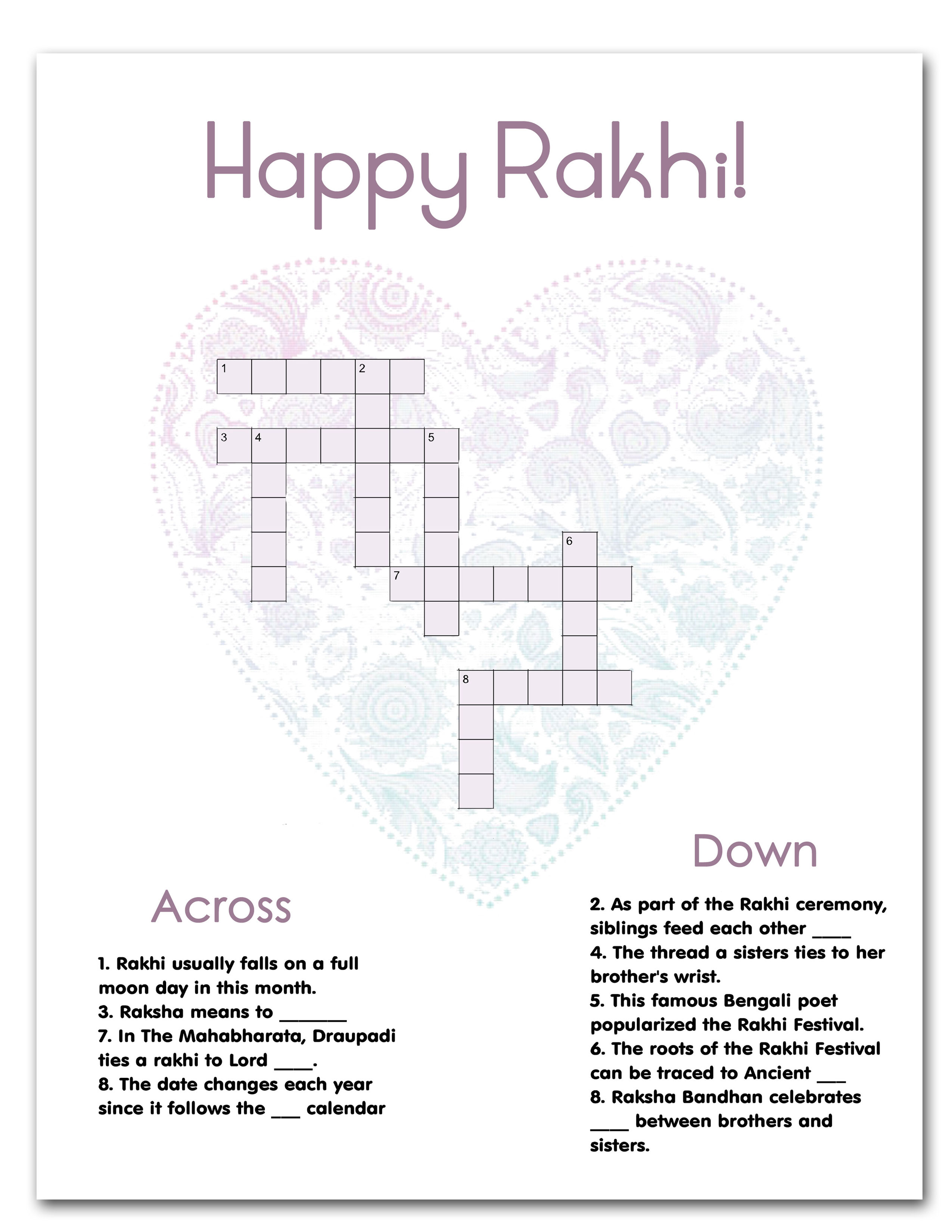 Here's a fun way for kids to learn more about the beautiful Raksha Bandhan holiday that we featured in 2014: a Rakhi Crossword Puzzle we prepared especially for kids.
Click here for the PDF. Print, share, do and explore!
ANSWER KEY:
ACROSS:  1. August / 3. protect / 7. Krishna / 8. lunar
DOWN:  2. sweets / 4. rakhi / 5. Tagore / 6. India / 8. love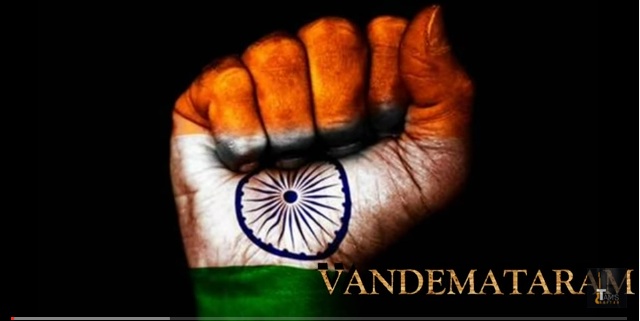 Every Indian should know the meaning of Vande Mataram – the National Song of India. Replete with patriotic fervor, Vande Mataram was the national cry for freedom from British rule.
Written by Bankim Chandra Chatterjee in 1876, here it is with English subtitles:
Happy Independence Day to India!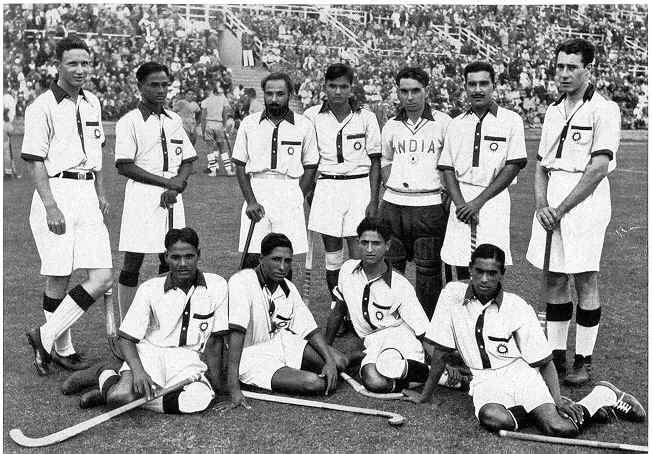 This story will blow you away. It's 1936 at the Berlin Olympics, and it's India vs. Germany in the gold medal match. The audience includes over 40,000 spectators including Adolf Hitler, the Maharaja of Baroda, and the Princess of Bhopal.
Everyone thinks Germany has the win in the bag.
India wins 8-1 – led by the legend Dhyan Chand who reportedly played the last half of the match without shoes.
Hitler reportedly left before the match was over because he couldn't bear to witness Germany loose.
What followed next is reportedly a meeting with Hitler and Dhyan Chand that should make all Indians proud. Here is a narration of what happened: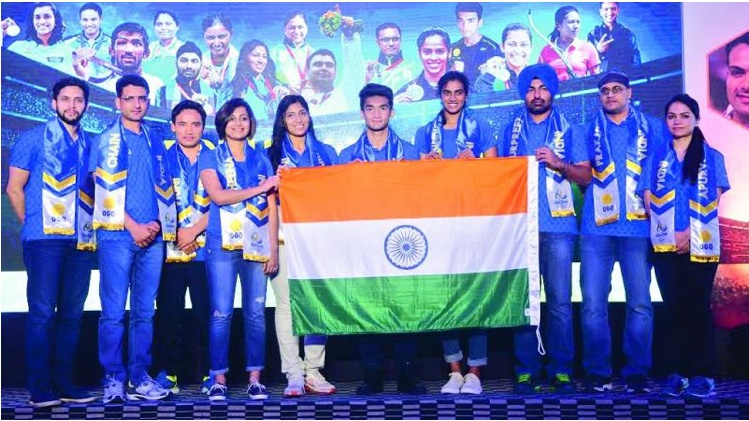 Meet the Indian Olympic Team: over 100 athletes competing, this will be India's largest delegation ever. Athletics (Track & Field) alone features over 30 Indian athletes.
Here's a summary of events and competitors: India at the Rio Olympics
Be sure to cheer them on!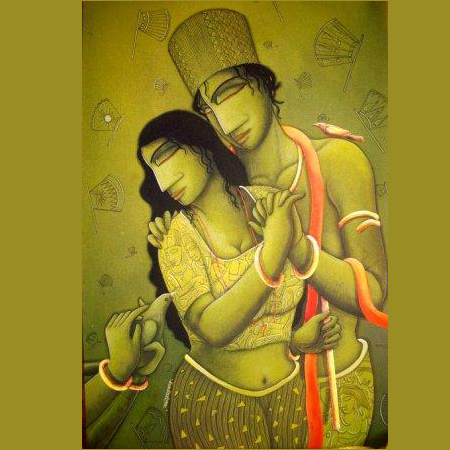 While away summer hours by drawing inspiration from this beautiful online art gallery with your kids: Urban Art Studio
It features an online art exhibition, photography, and candid works.