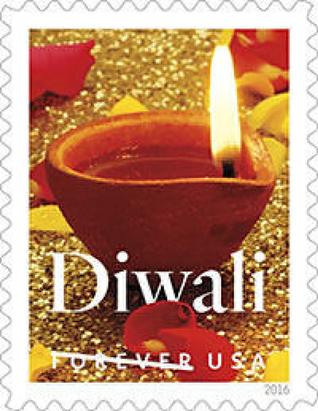 Last month, we urged our readers to sign the Diwali Stamp Petition (see July 5th Blog Post). To date, Hinduism was the only major world religion for which the USPS had NOT issued a postage stamp.
Well, folks, this is an example of democracy in action: today the USPS announced that it WILL be issuing a Diwali postage stamp!
The first-day-of-issue dedication ceremony will take place at the Indian Consulate in New York City on October 5th.
Diwali Main Day this year is on October 30th. Plenty of time to send out those holiday cards!
Many thanks to the Hindu American Foundation, Indiaspora, and members of Congress for leading the effort – and many thank to all the supporters who helped this dream come to fruition.
Read more about the stamp here…