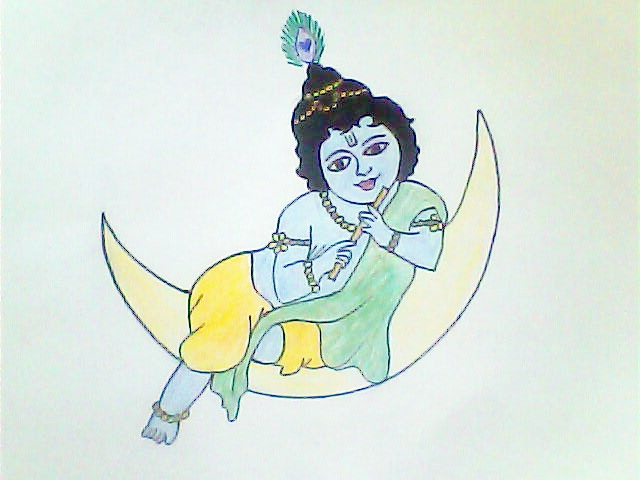 Kids learn how to draw cats, trees, and flowers – but what about learning to draw our Hindu gods and goddesses? It's an important exercise indeed!
As we celebrate Sri Krishna Janmashtami today, here's a simple activity that's sure to spark more divine doodles. Younger kids can trace the above, or older kids (8+) can follow this video tutorial:
Have one to share? Send it in – we'd love to share your child's drawing!