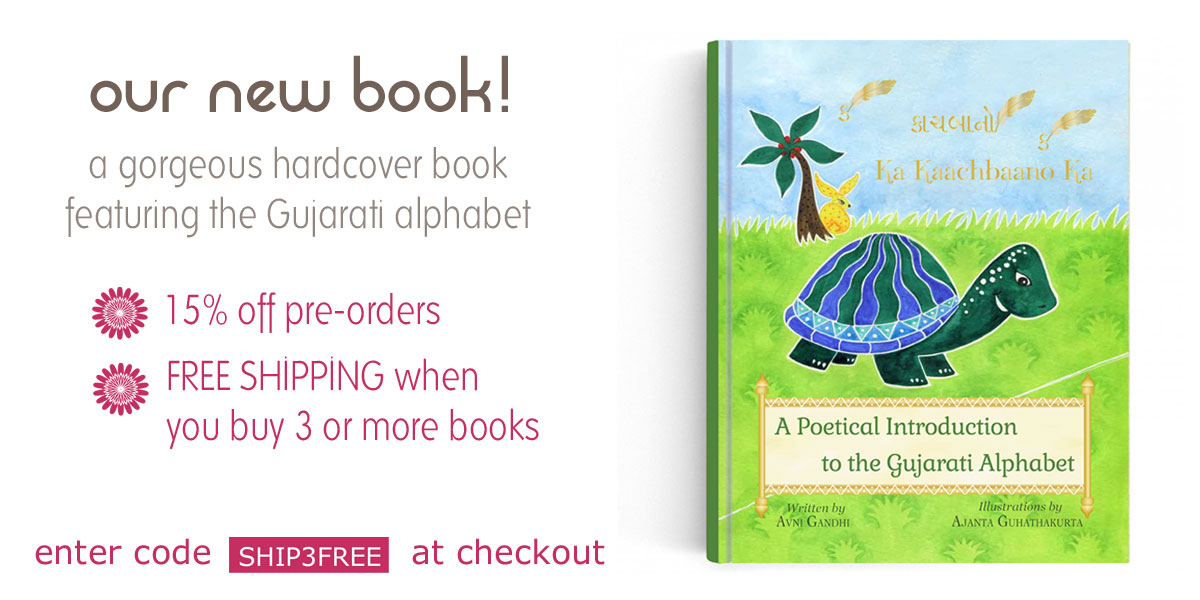 Announcing our first regional language alphabet book: Ka Kaachbaano Ka: A Poetical Introduction to the Gujarati Alphabet.
Written by Avni Gandhi – a California-based elementary school teacher who shares Gnaana's passion for keeping kids connected with their culture – this book not only teaches kids the Gujarati alphabet, but also incorporates relevant words, phrases, and cultural references. The book includes pronunciation guides, a glossary, an option audio CD, and also prompts for beginning Gujarati conversation skills.
And let's not forget the illustrations! The talented Ajanta Guhathakurta took inspiration from Gujarati folk art to bring the text to life.
All in all, we could not have asked for a more beautiful book!
Please support our initiative and mission and Pre-Order a copy today. Ship date is October 15th.
Happy learning!