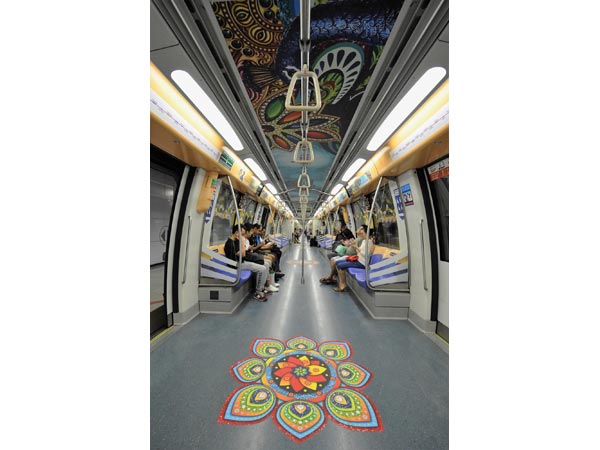 Can you guess where?
Not in India, but just across the ocean in Singapore. Decorated with flowers, rangoli, and diyas, the Deepavali train is an initiative of Singapore's Minister for Transport and the country's Land Transport Authority. Two platforms in the country's Little India are also decorated. Note that Tamil is one of Singapore's official languages.
The train is a bit of a consolation to Singaporeans who celebrate Diwali: firecrackers and the sort are strictly forbidden.
But at least now they have a train!