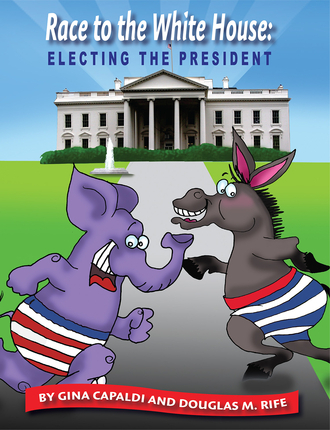 It's hard to even turn on the TV these days – the news has officially become inappropriate to watch with young kids.
Time to switch to Plan B: using news-watching time to explain the US election process to the kids. Do your kids know who their senators and representatives are? Or how the electoral college process works?
Here are some resources you can use to educate kids about what all the adults are in a frenzy over (geared toward grades 3-6):
Presidential Election 2016 by Tied 2 Teaching – available at Teachers Pay Teachers here…
Race to the White House: Electing the President – available here…

Both are very comprehensive, and you can pick and choose what to focus on.
Or, if you only have 2 minutes, you can watch this with the kids: