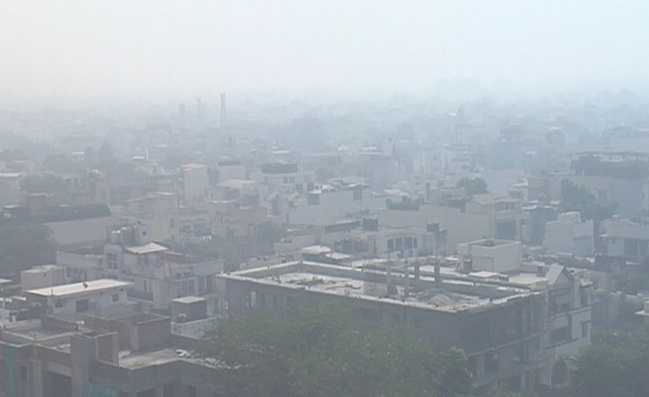 It just doesn't seem fair – toxic Holi colors, pollution of water bodies from too many Ganesh Visarjans, and now this: dangerous levels of air pollution due to too many firecrackers.
It's no joke. We're talking Particulate Matter (coarse particles) at over 1,600 micrograms per cubic meter – that's 16x the safe level of 100 micrograms.
Above is a picture taken in Delhi this past Monday morning.
What's the solution? See if your kids can come up with some ideas – it's a interesting "thinking" question.
More here…