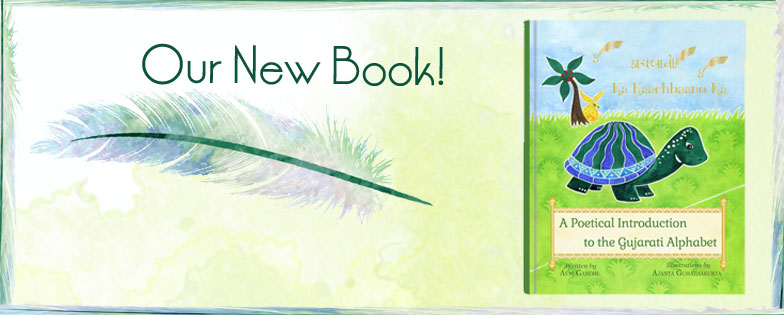 Can you tell we are very excited about our new Gujarati Alphabet Book?  Read our Press Release here…
This book wouldn't have been possible, of course, without our wonderful Author Avni Gandhi and Illustrator Ajanta Guhathakurta.  Here is a little more about them:
Author:  Avni Gandhi
Avni is an elementary school teacher, an aspiring artist, and a proud mother. She migrated to America during high school and has remained deeply connected with her Indian cultural heritage. Avni is passionate about ensuring that the next generation remains connected to its cultural roots, and spends her free time creating new educational materials for her family. She graduated from the University of California, Los Angeles with a B.A. in Psychology, and obtained her teaching credentials from Cal State University, Northridge. She taught at the CHIME Institute in Woodland Hills, CA before deciding to stay at home with her beautiful son, Arjav.
Illustrator:  Ajanta Guhathakurta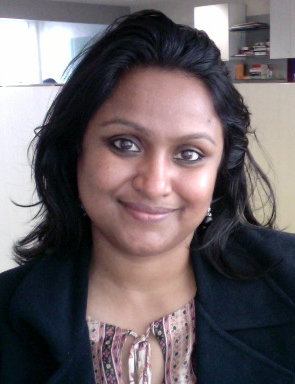 An art graduate and having vast experience of 20+ years, Ajanta Guhathakurta is a painter, children's book illustrator, and designer. She has worked with many leading publishers and media houses globally. She has been conducting creative workshops since 1996. Ajanta is based in New Delhi, India and runs her media cum design house named Mizeebi Media.
*  *  *
And if you haven't heard, we are hosting a wonderful giveaway of our I Love Gujarati Giveaway Trunk – featuring a curated selection of products:
*1. A copy of our new Gujarati Alphabet book – Ka Kaachbaano Ka
*2. Flavorful India – Gujarati Cookbook
*3. "I Love Gujarati" embroidered kid's apron
*4. Gujarati doll-making kit
*5. Mini notebook-size Gujarati alphabet poster
*6. Gandhi – A March to the Sea