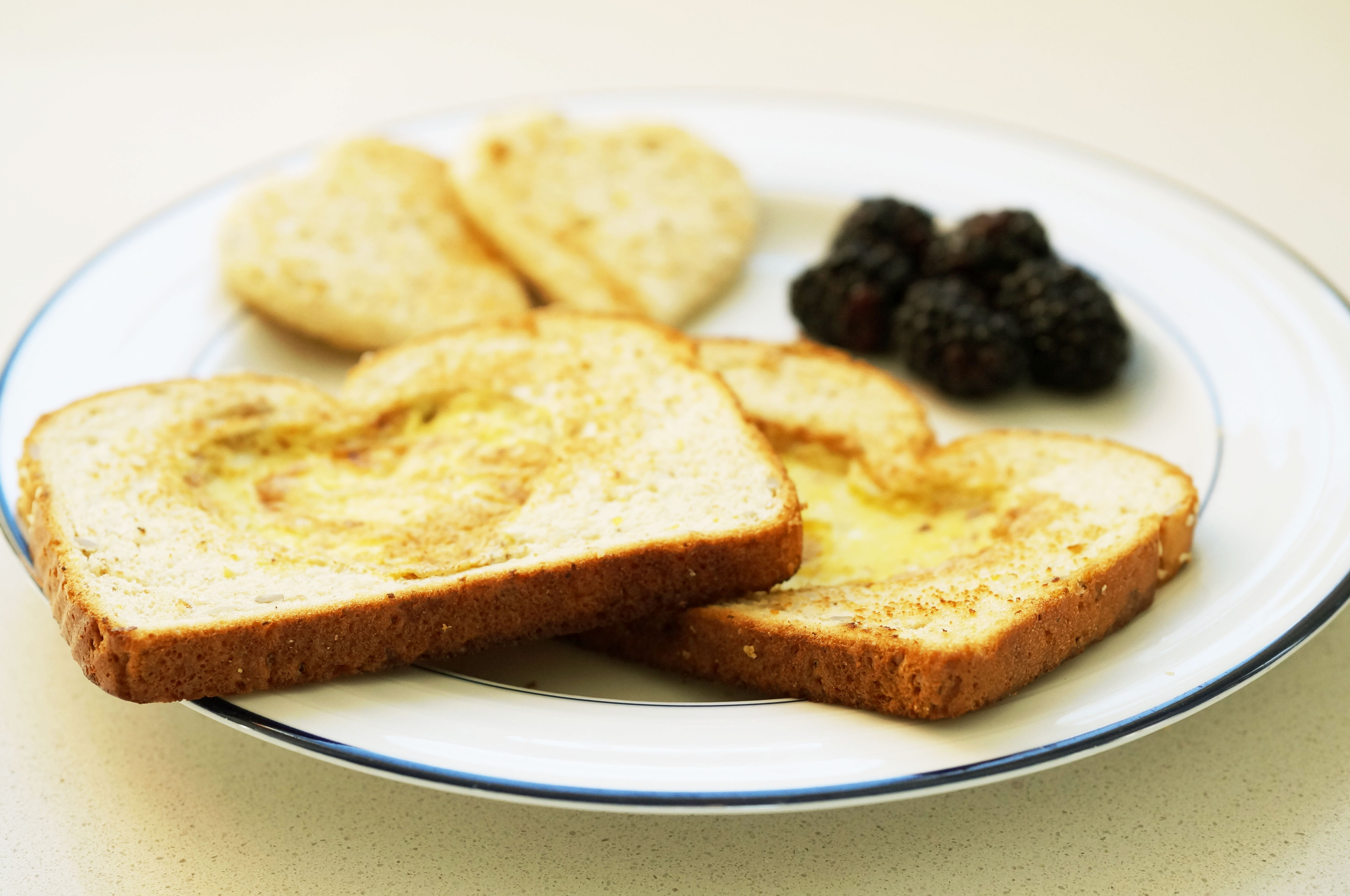 Winter holidays means more time for food creations with my family. Here is my latest creation, packed with protein: Masala Eggs-in-Heart-Toast.
Ingredients (for 2 slices of toast):
2 slices whole-grain bread
Butter
1 egg
1 Tbsp. diced onions
Salt (to taste)
Red chili powder (to taste – can omit for young kids, or substitute chopped green chilies for spice-enthusiasts)
Fresh grated ginger (to taste)
Dash of chia seed powder (optional)
** Tools: Heart-shaped cookie-cutter (or shape of your choice).
1) Using the cookie cutter, cut shape out from each slice of bread. Set aside slices and cut-outs.
2) In a small bowl, whisk the egg and add in the remaining ingredients (except for the butter).
3) Heat a non-stick pan over medium-low heat. When pan is heated (you can test to see if water sizzles), melt some butter and place a toast slice in the pan. Immediately pour 1/2 of the egg mixture into the hole. When the egg is set on top, flip the bread to cook on the other side. Repeat with the other slice.
4) When you are finished with the slices, you can butter and toast the cut-outs in the pan.