We are proud to announce that Kitaab World is one of our partners in our Gujarati Book Launch Giveaway. They are sponsoring Gandhi – A March to the Sea – one of the wonderful items in our Book Launch Trunk.
Kitaab World also has a wealth of Gujarati-learning resources, such as flashcards, DVDs, and story books – and yes, including our New Gujarati Alphabet Book! Check out a full list here…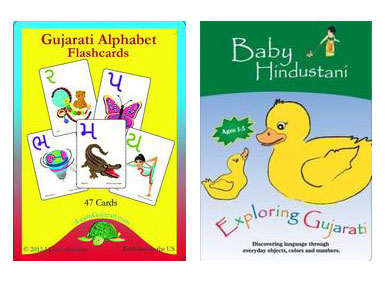 Also, be sure to read Avni Gandhi's Guest Post for Kitaab World: 5 Reasons Why You Must Teach Your Child Your Mother Tongue and How You Can Do It.
CLICK HERE TO ENTER OUR GIVEAWAY