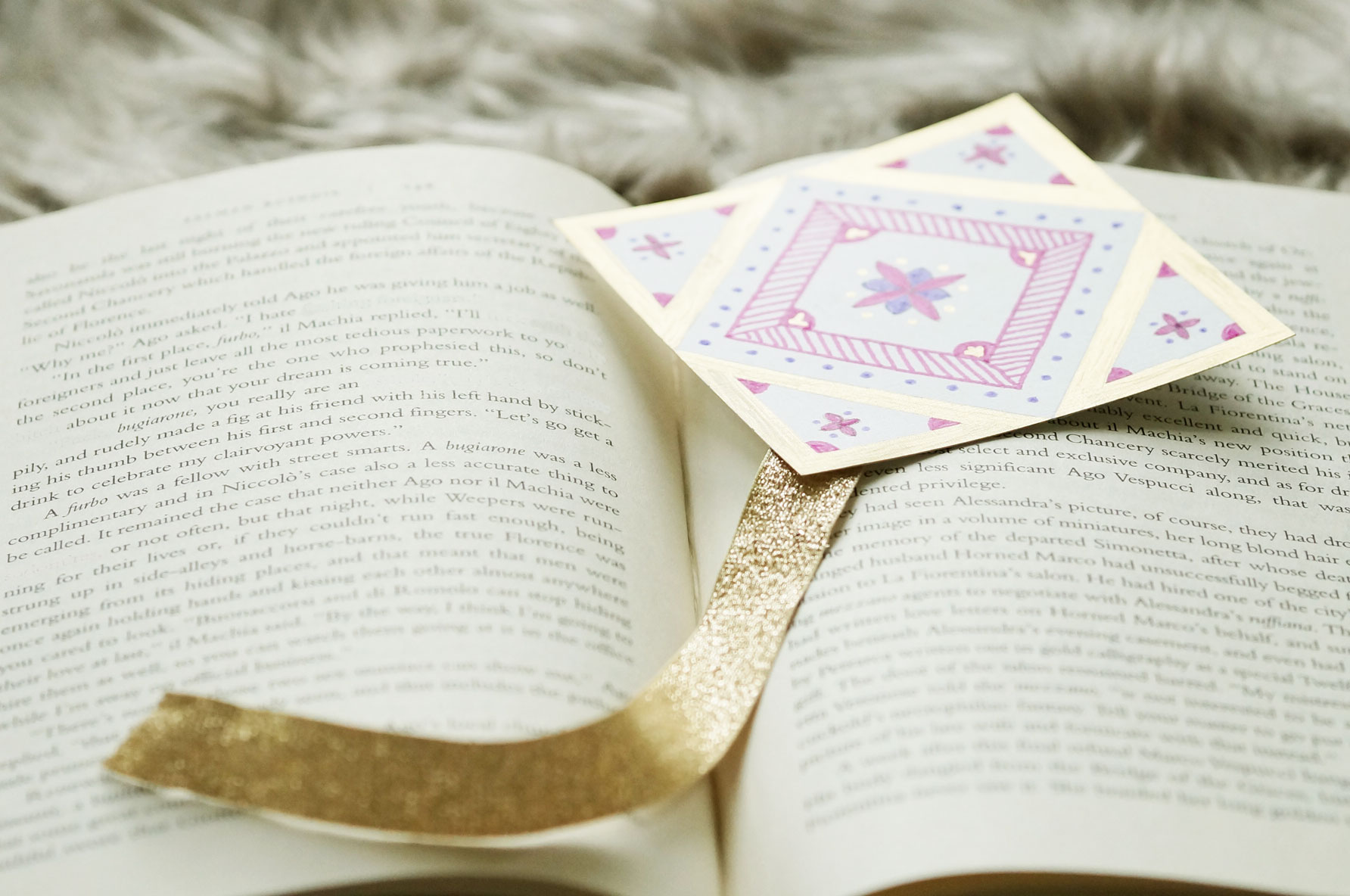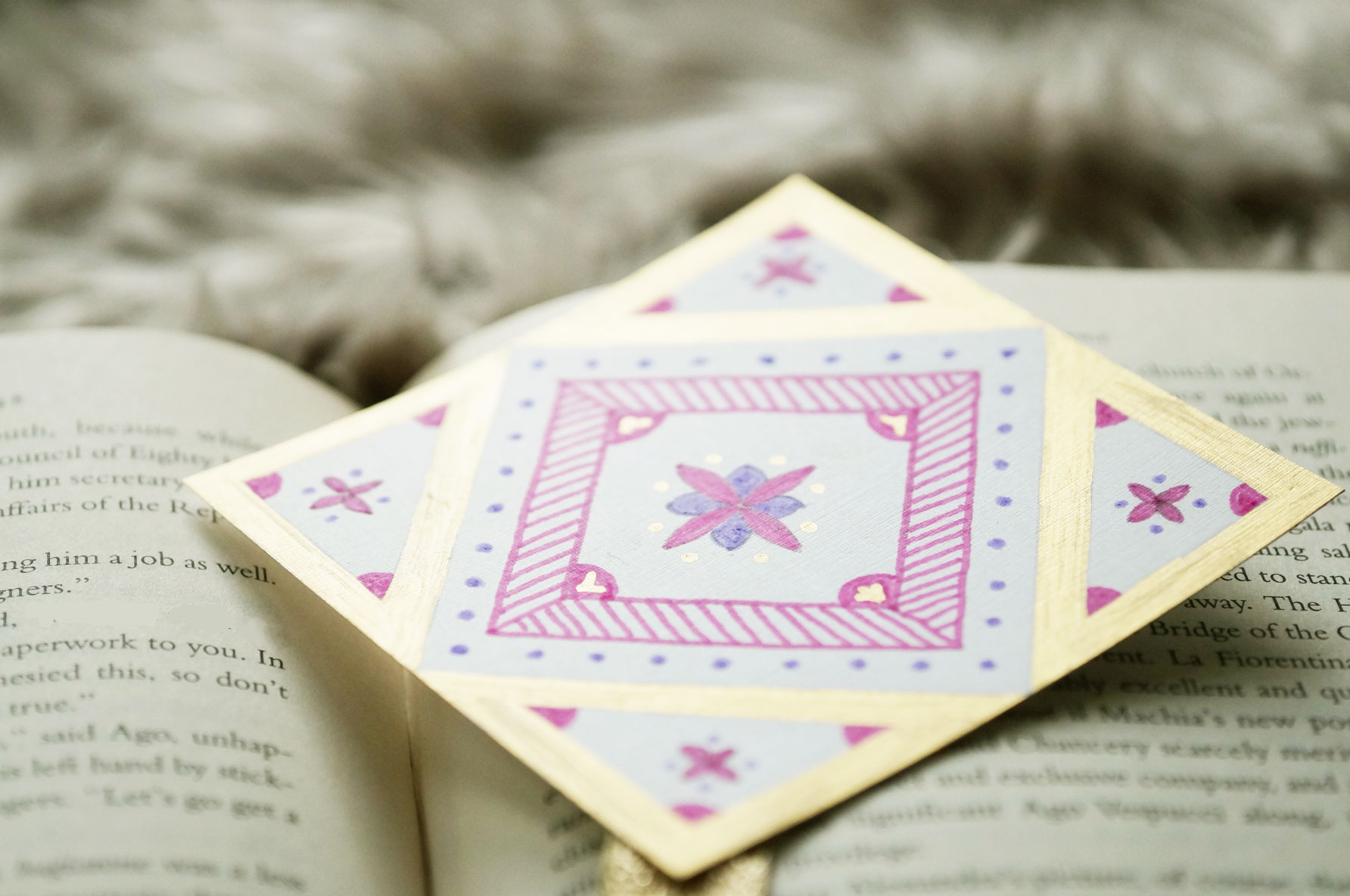 As we celebrate Makar Sankranti this Saturday, January 14, why not try your hand at making a beautiful rangoli kite bookmark?
We started with a 4″ x 4″ piece of cardstock, and decorated with markers and a gold paint pen. Squares are a bit easier to work with, but you can start with a more elongated diamond shape for a more traditional kite. Add a ribbon and you are done!
If you are inspired to make several kites, you can hang them as a banner, or even attach them to the ceiling with clear string.
Happy Sankranti!