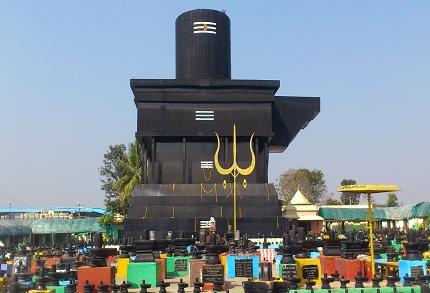 As Hindus celebrate Maha Shivaratri today, we thought we'd ask where the world's largest Shivalinga is. Do you know where it is? The Kotilingeshwara Temple in the Kolar District of Karnataka claims this title – with a 108 foot (33 meter) linga.
Not only that – but take a closer look at the temple's name: "Koti" means "crore" – so the temple's name translates to "Temple of Koti Lingas." And true to its name, the temple is well on its way to completing installation of the 1 crore lingas.
How much is a crore (koti)? 10 million – 10,000,000! That's a lot of lingas!
See the temple's website here…