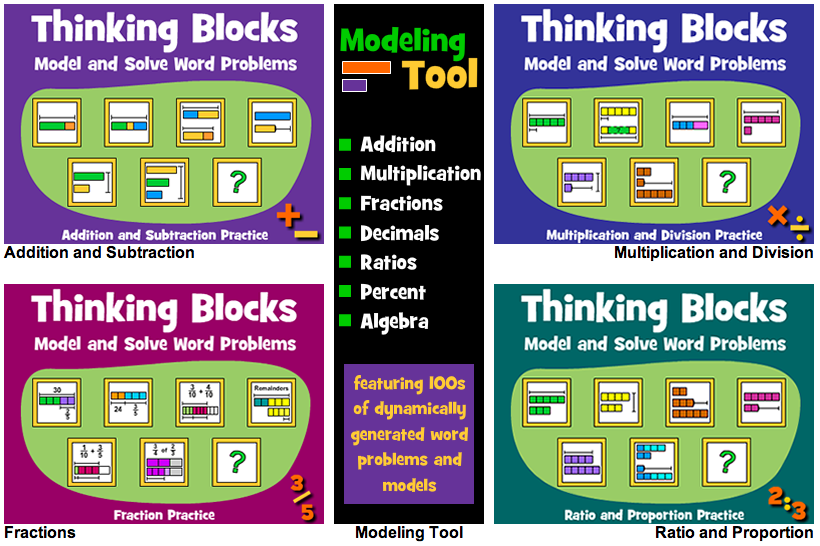 Word problems can be tricky. Add-in multiple steps and multiple operations, and it's enough for many kids to throw down their pencils in frustration.
When my kids were struggling with math word problems, it became apparent to me that, although they may be great in doing arithmetic, they weren't as strong with mastering conceptual math concepts. Kumon and Aloha weren't the solution either.
I began researching various math curricula, and Singapore Math was praised by mathematicians and teachers the world over. More on Singapore later (we have 2 shelves of Singapore books!), but if you want to test and improve your kids' word problem skills, I highly recommend Math Playground's Thinking Blocks. Thinking Blocks mimic Singapore Math's approach to world problems in many ways, and the online, interactive format is fun for the kids. For young kids, and as a warm-up, start with Thinking Blocks Jr.
The blocks method is much easier (and portable and practical) than pulling out 20+ peanuts from your pantry…