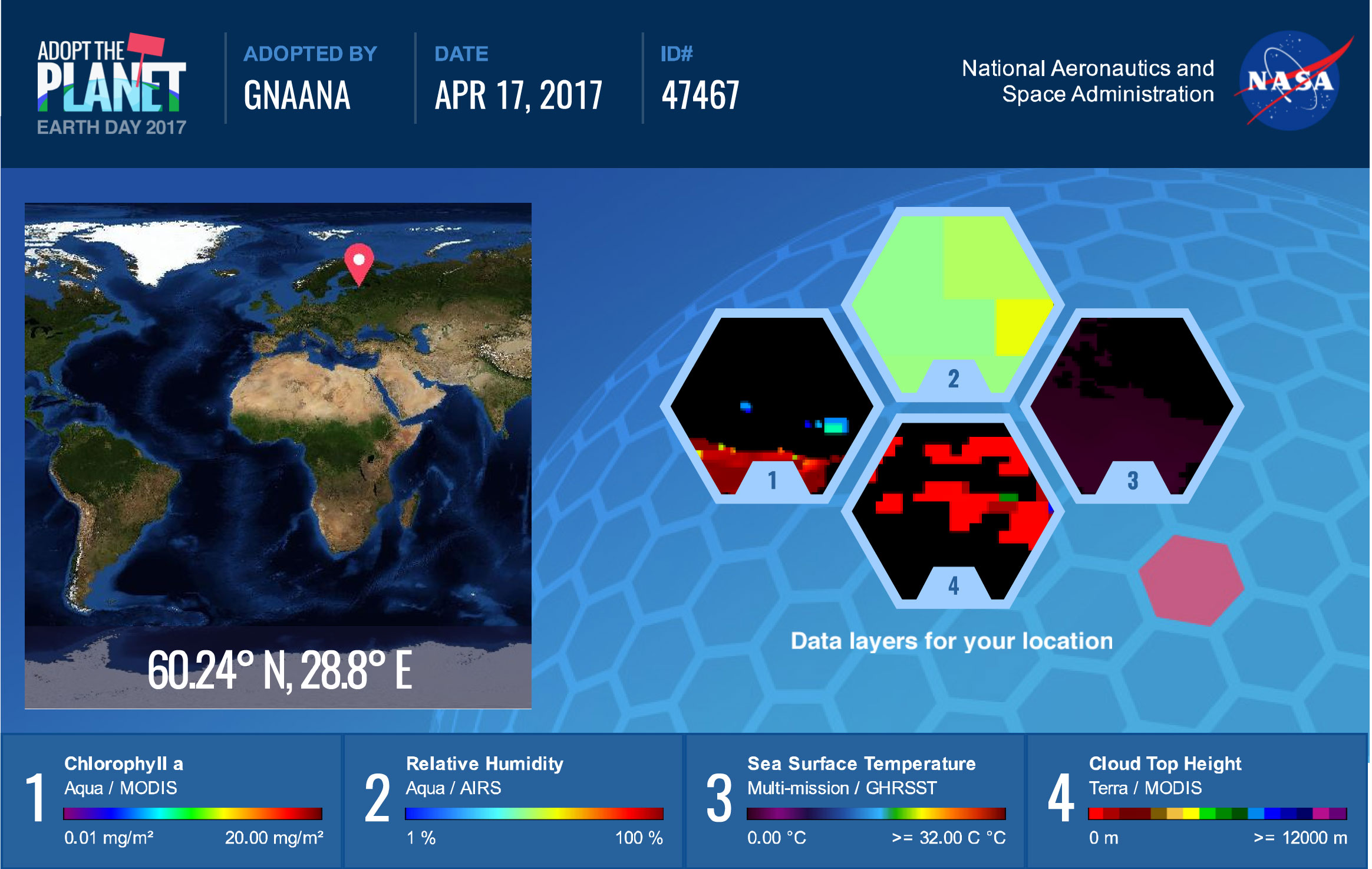 Here's a cool way to celebrate Earth Day with your kids: adopt a piece of the Earth through NASA's Adopt The Earth Initiative. Nasa has divided the Earth into 64,000 parcels (approximately 55 miles wide), and each participant is randomly-assigned a section. You just enter your (or your child's) name, and then you can print and display your certificate.
NASA's goal is to have all 64,000 parcels "adopted."
Of course, no legal rights are conferred; however, you do get a chance to view state-of-the-art climate data.
#earthdayeveryday