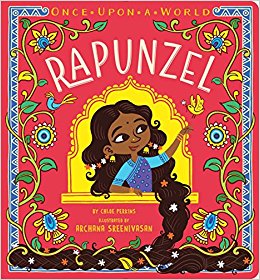 Her name is still Rapunzel, but she wears a bindi, jumkhas, and a sari and befriends a handsome yuvraj….
If you haven't met Once Upon a World books yet, you are missing out on multicultural adventures. They take classic fairy tales and simply shift the settings: Rapunzel in India, Cinderella in Mexico, and Snow White in Japan.
Terrific board books for your preschoolers.
Available on Amazon