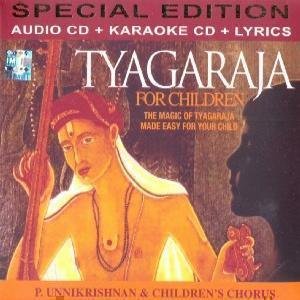 Tyagaraja is a legend in Carnatic music. He lived from 1767 to 1847 and is credited with as many as 24,000 compositions – with his first composition at the age of 13!
You can take a step back in time with P. Unnikrishnan's Tyagaraja for Children – performed with a children's chorus (so your kids can recite as well) and a special edition bonus karaoke CD with lyrics.
It's amazing to fill your house with sounds of ancient India!