Archive for the 'celebrations' Category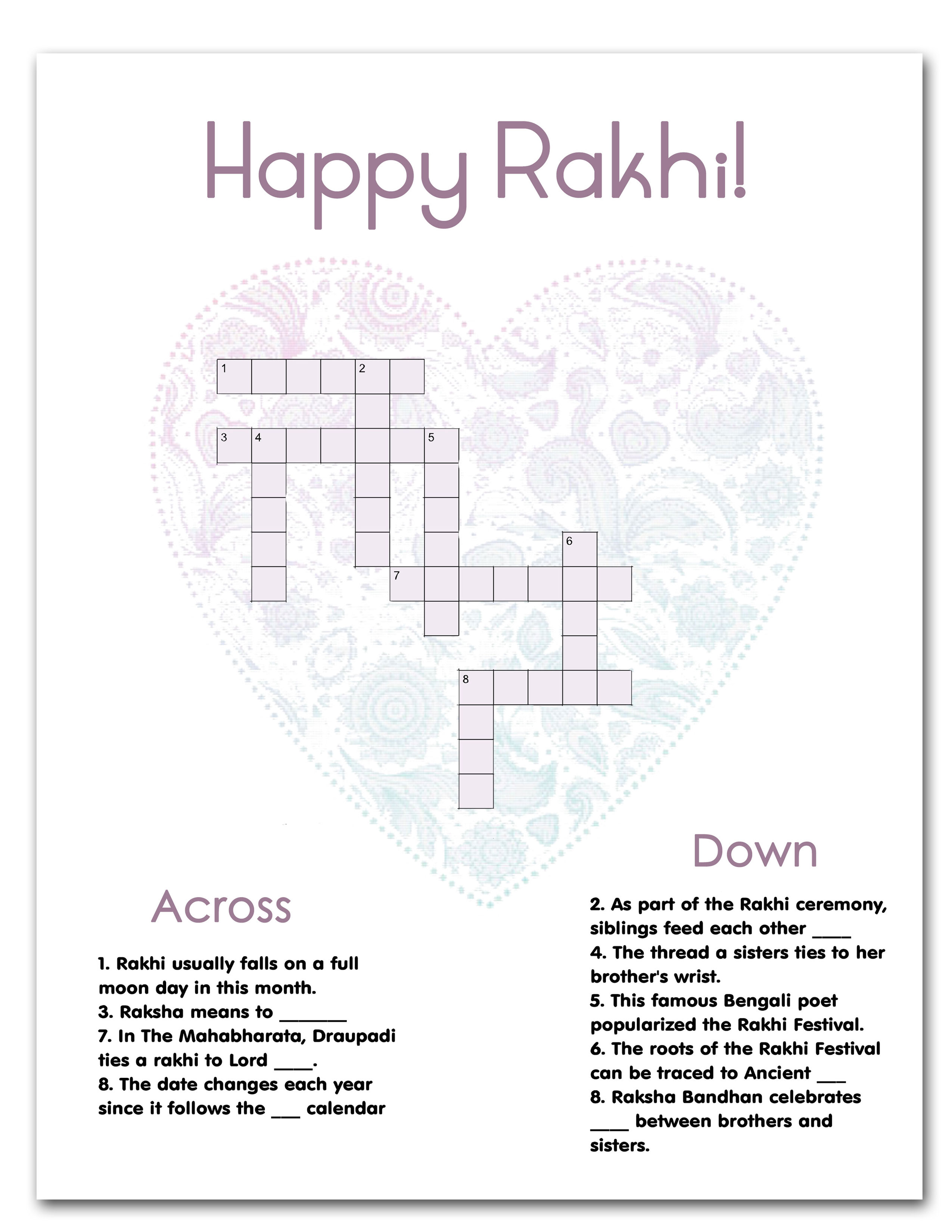 Here's a fun way for kids to learn more about the beautiful Raksha Bandhan holiday that we featured in 2014: a Rakhi Crossword Puzzle we prepared especially for kids.
Click here for the PDF. Print, share, do and explore!
ANSWER KEY:
ACROSS:  1. August / 3. protect / 7. Krishna / 8. lunar
DOWN:  2. sweets / 4. rakhi / 5. Tagore / 6. India / 8. love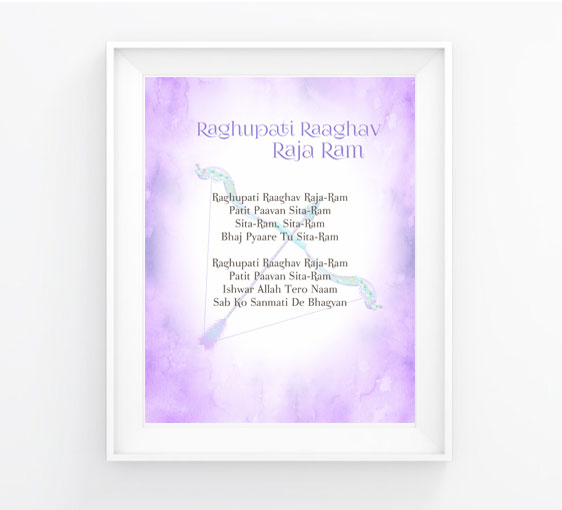 Celebrate Shri Rama Navami tomorrow, April 5th, with our beautiful print featuring "Raghupati Raaghav Raja Ram" – a must-learn bhajan for all Hindu kids.
As you may know, this version of the Bhajan (some call it a dhun) was a favorite of, and popularized by, Gandhiji – and was reportedly sung during the great Salt March to Dandi in 1930.
The Bhajan of course extols the virtues of Lord Rama. (See here for a more in-depth explanation of the lyrics).
We have also created a unique Paper Learning Puzzle – a terrific, hands-on activity to help kids learn the Bhajan. Just print, cut, and have kids rearrange the lines in the proper order – reciting the lines as they do so. Careful! There are a few tricks, so kids have to really know the lines to get it right.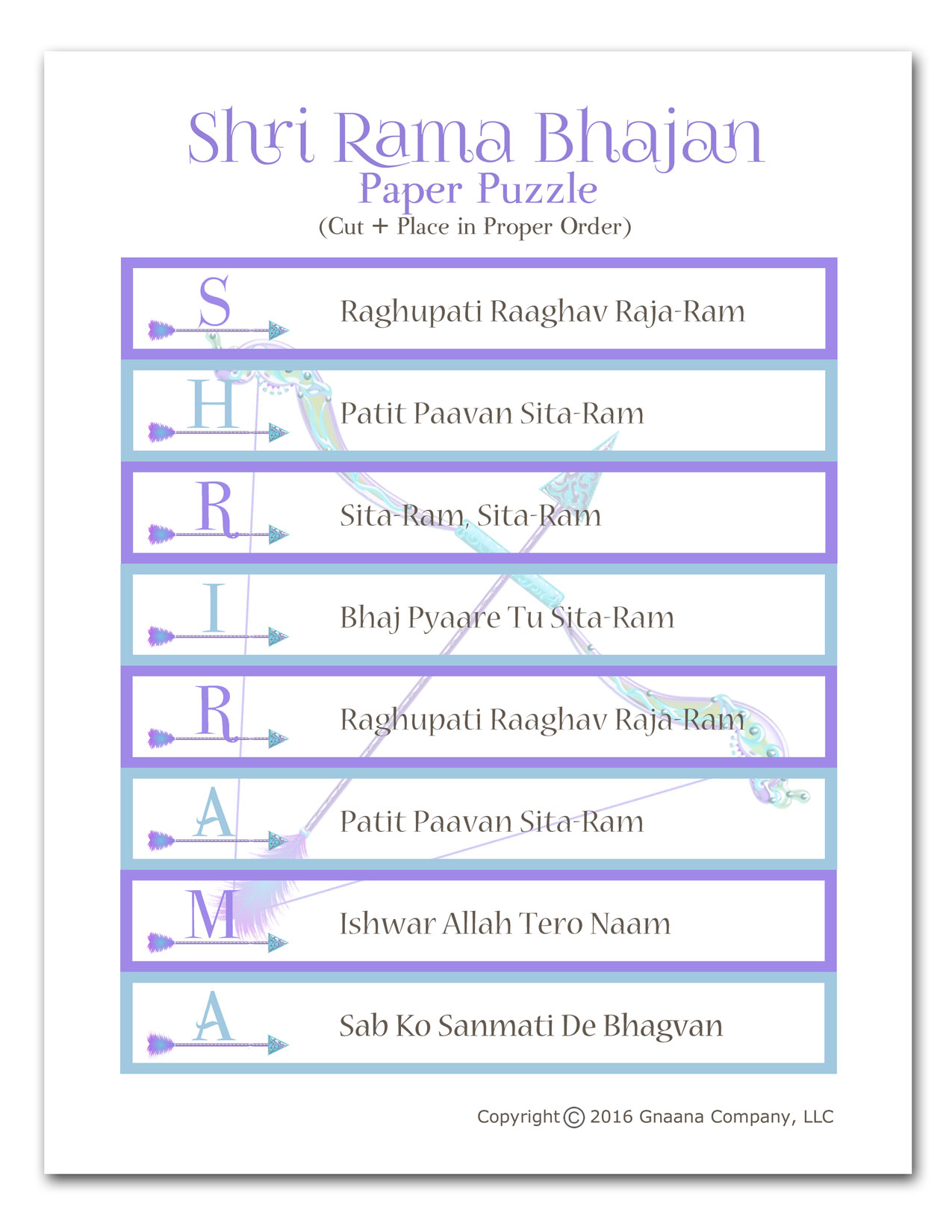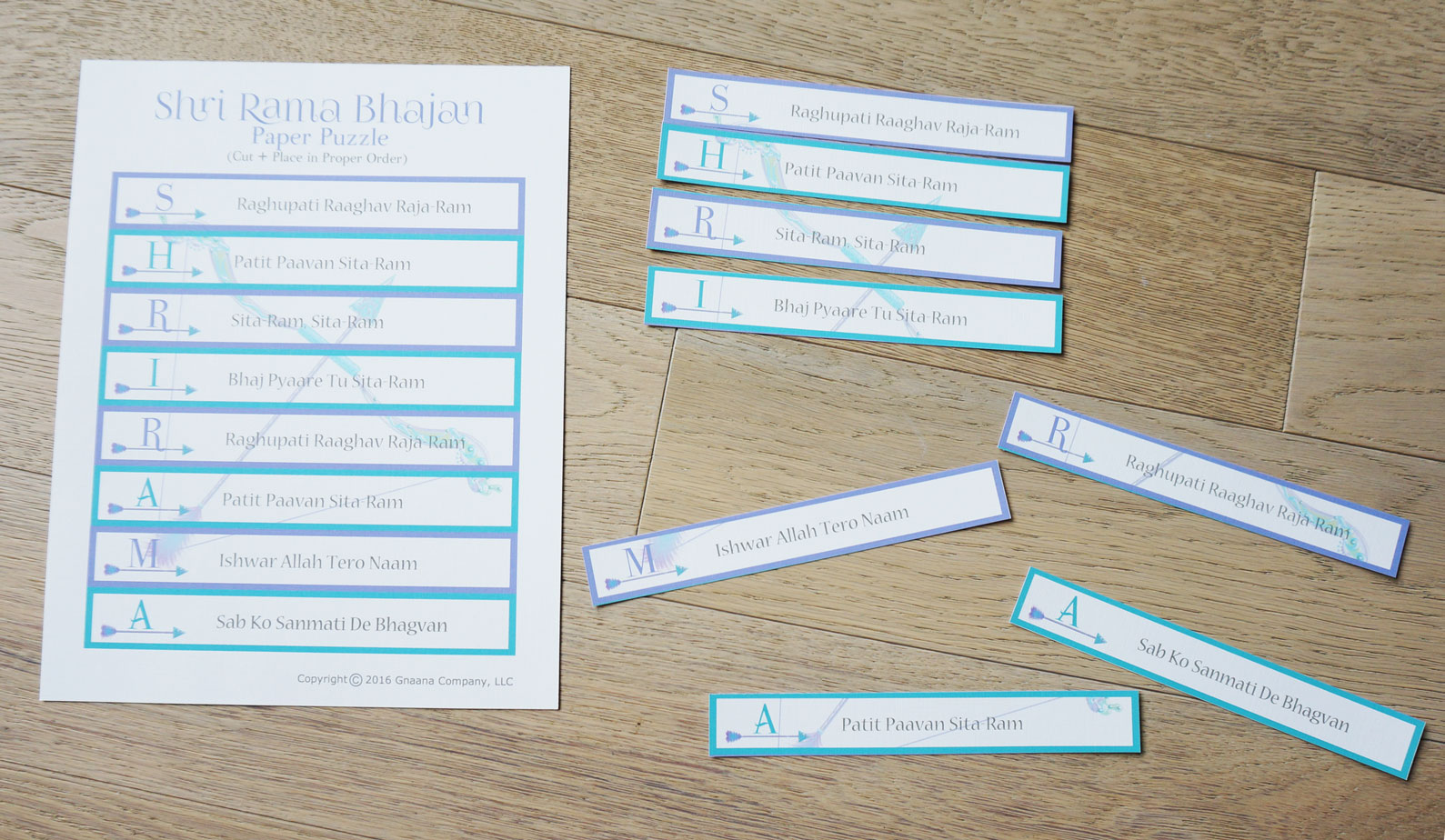 It's a great way to celebrate Lord Rama's birthday!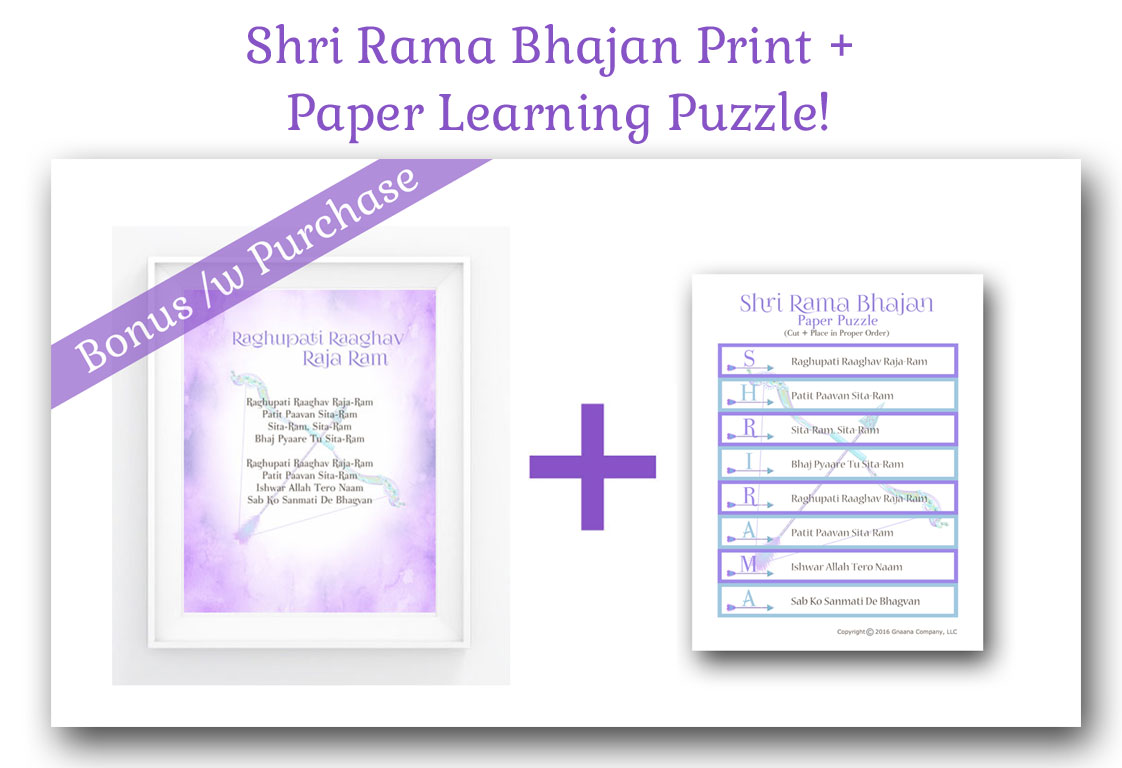 Available as a digital download for $5 in our Etsy Shop.
For $5, you will receive the following digital files package:
* 3 versions of our Shri Rama Bhajan Print: English, Hindi, and Hindi /w English
* Paper Learning Puzzle
Print, Learn, Recite & Enjoy!
Happy Shri Rama Navami!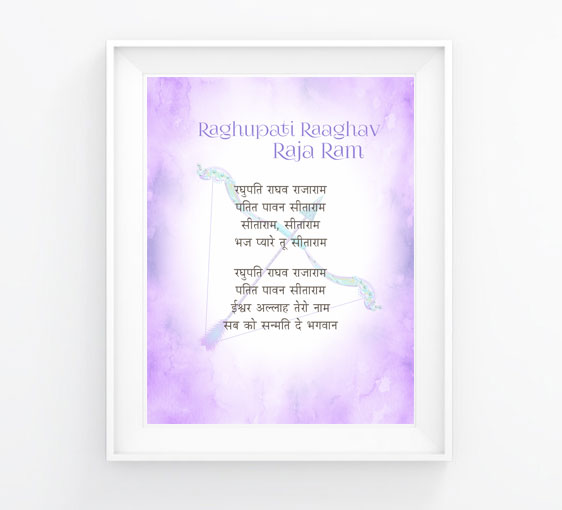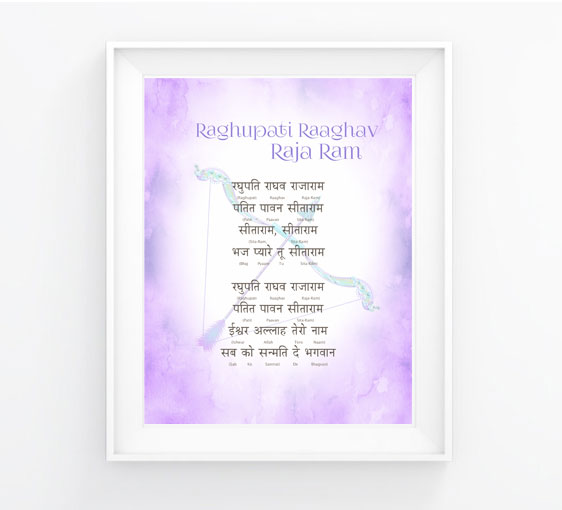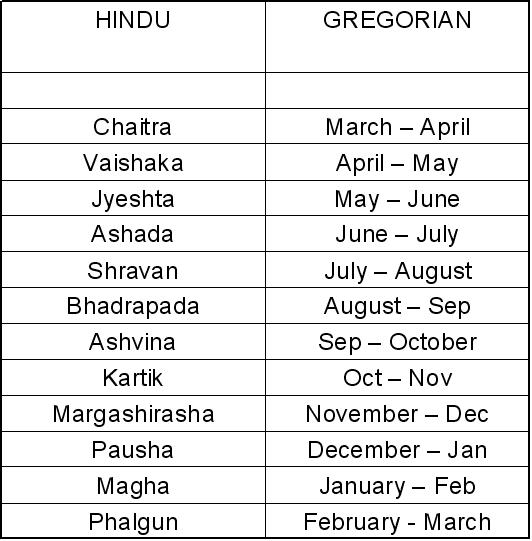 The Western Gregorian calendar has a leap day every 4 years to reconcile the Earth's rotation around the sun, but did you know that the Hindu calendar has a leap month? 'Cause we're cool like that…
Many Hindus celebrate Ugadi/Gudi Padwa today (or yesterday by some calculations), which marks the beginning of the Hindu/Vedic New Year. This year starts on the first day of the Hindu month Chaitra – which, interestingly, closely corresponds with the coming of Spring – when nature comes to life and things begin anew.
The Hindu calendar is a lunisolar calendar. It's not purely a lunar calendar. Lunar calendars count months solely based on moon cycles. If you do the math (29-30 days multiplied by 12, yielding 340-360 days), you'll see that if there were no adjustments made, there would be years when you could be celebrating Diwali in February!
In order to reconcile the lunar months with the Earth's rotation around the sun, the Hindu calendar adds an extra month about every 3 years. This allows Hindu festivals and crop seasons to no fall too far off schedule.
The extra, or "leap", month is called Adhik Maas. The next Adhik Maas is in 2018 (May 16 to June 13, 2018 to be exact).
Happy Ugadi/Gudi Padwa!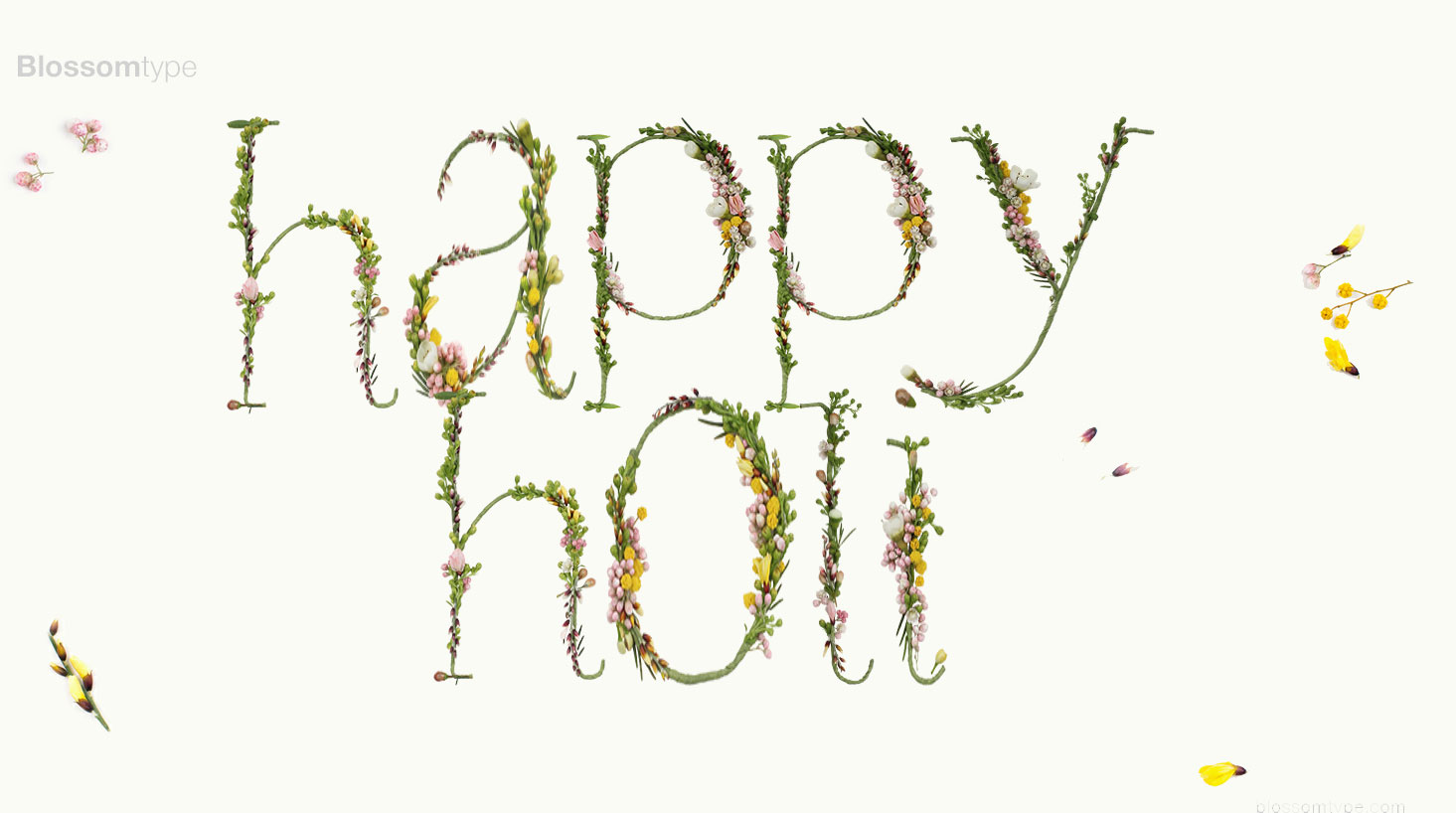 Whether it's sunny or snowy where you are today, here's a little springtime cheer. Check out a cool little video courtesy of Blossom Type: click here for video
And if you haven't noticed yet, show your kids Google's Doodle today: Flash Mob Holi! (click on image below):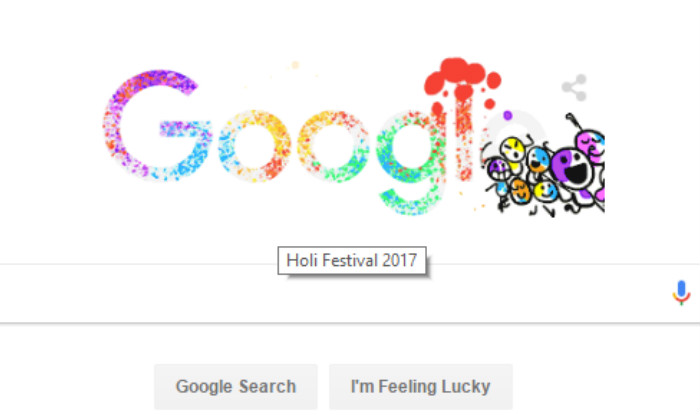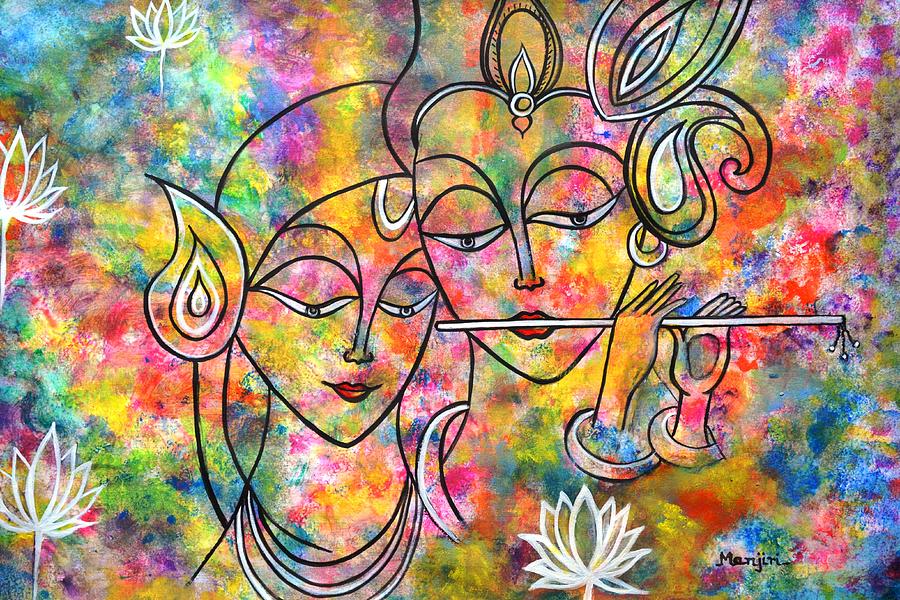 Why do you celebrate Holi? What is Holi about?
Your kids will probably get asked these questions this week. If, like my kids, they are giddy with excitement in anticipation of the fabulous fun they will be having this weekend celebrating Holi with their Indian friends, it will be hard for them to contain their excitement in school. They will want to share, but they may hesitate if they are unsure about how to explain this holiday to their friends.
So make sure to arm them with an answer. (Of course at home, do recount the mythology and stories of Holi, but do prepare them with brief answer.)
Something simple is best – a short line such as, "We celebrate Holi to show that people of all colours are beautiful." They can elaborate further: "We have a party with our family and friends and throw colours on each other. No matter what our skin, or hair, or clothes looked like in the beginning, by the end, we all look like rainbows."
It's a beautiful message, distilled so that Westerners can understand it.  Isn't this the message Krishna was sending when he started the colour spat with Radha?
Let's spread the lessons of Holi this season – the world needs to hear it!
image available for purchase via Fine Art Ameria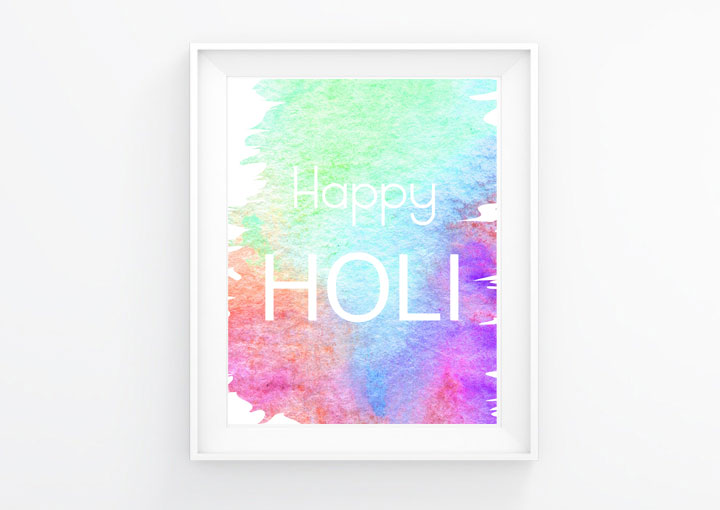 It's that time of year again! HOLI time – coming up on March 12! Celebrate with our gorgeous Happy Holi Print, available as a digital download in our Etsy Shop.
We've paired the print with an exciting activity for kids to learn the names of colors in their mother tongue: a clever crossword puzzle with Indian-themed riddles for kids to solve!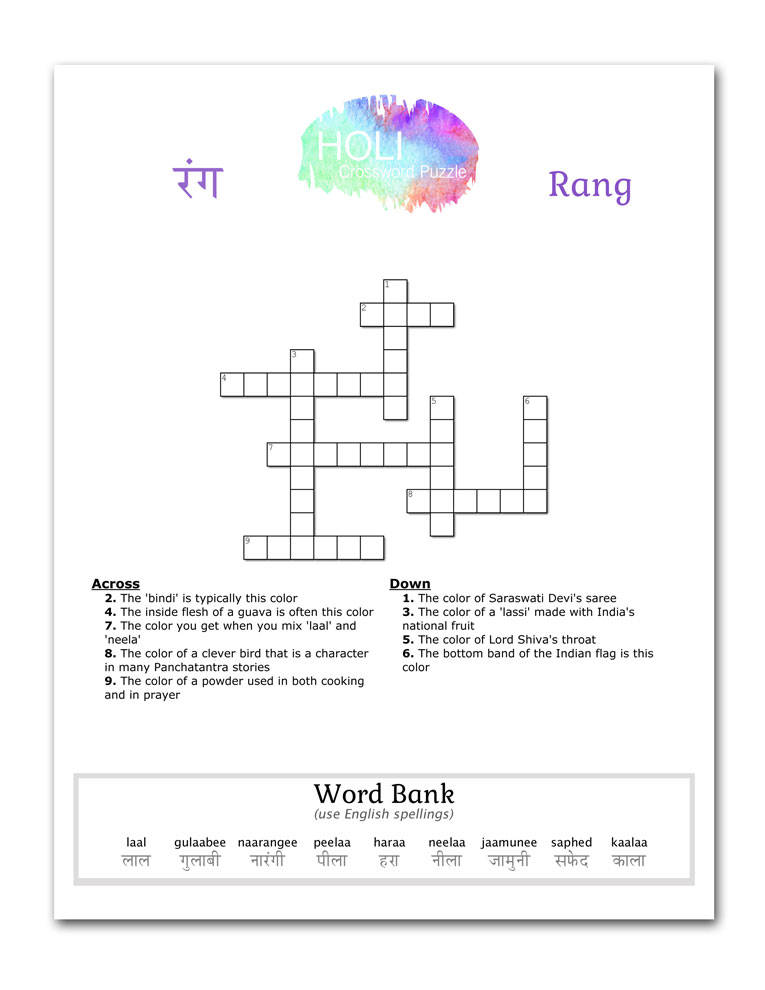 What is the color of a lassi made with India's national fruit? (Hindi answer: "naarangee")
What is the color of Lord Shiva's throat? (Hindi answer: "neelaa")
Crossword puzzle is available in all of the 7 languages Gnaana supports: Hindi, Gujarati, Telugu, Punjabi, Tamil, Bengali, and Kannada. The puzzle is aimed at 2nd graders and up, but can be completed by younger kids with parental help. A terrific way to learn and reinforce color names.
For $5, you will receive the following digital file package:
* 2 versions of our Happy Holi print (8.5″x11″ & 8″x10″ for photo printing)
* Your choice of Indic language crossword puzzle
* English version of crossword puzzle.
As an added BONUS, if you purchase our Bindi Baby Colors Book, we'll send you the above for free. (Files will be emailed upon purchase).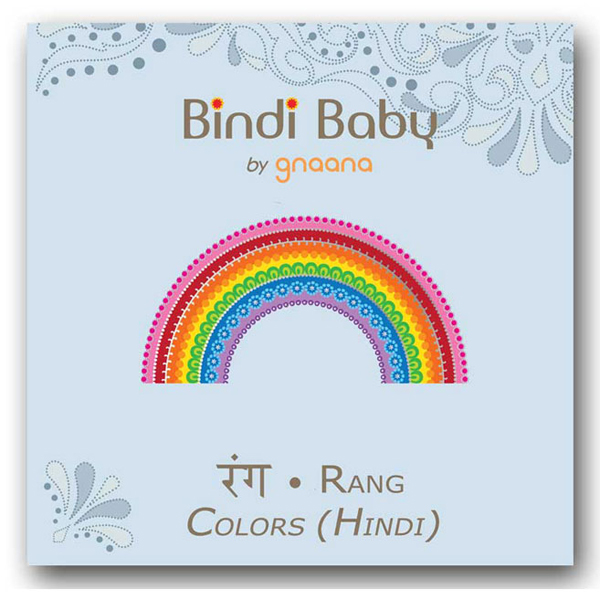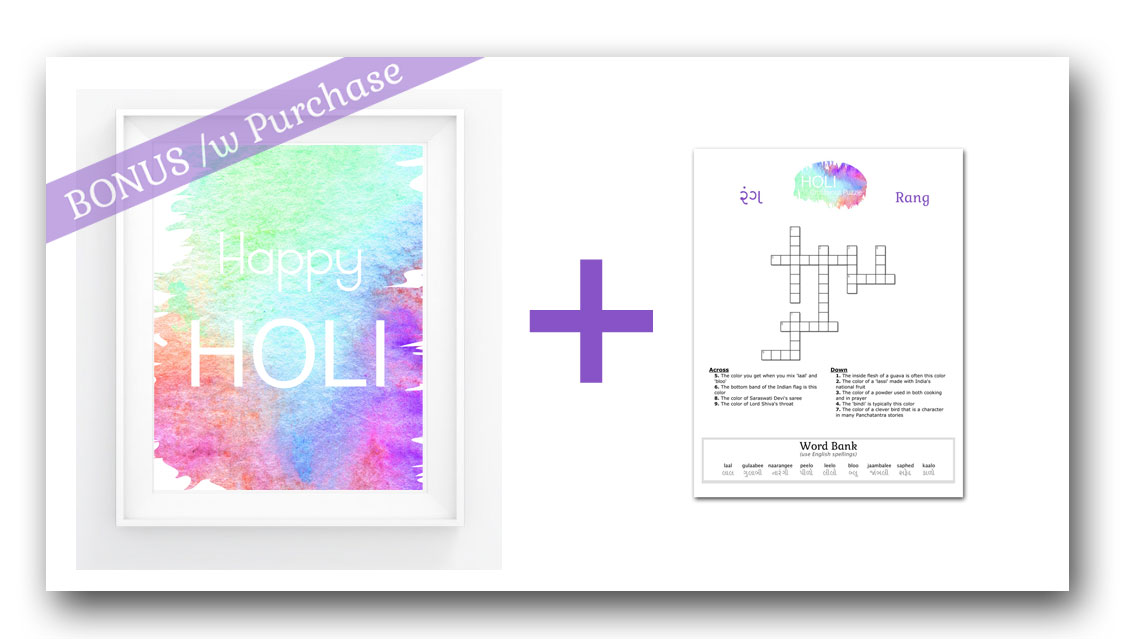 HAPPY HOLI!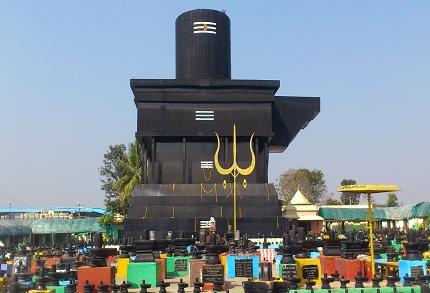 As Hindus celebrate Maha Shivaratri today, we thought we'd ask where the world's largest Shivalinga is. Do you know where it is? The Kotilingeshwara Temple in the Kolar District of Karnataka claims this title – with a 108 foot (33 meter) linga.
Not only that – but take a closer look at the temple's name: "Koti" means "crore" – so the temple's name translates to "Temple of Koti Lingas." And true to its name, the temple is well on its way to completing installation of the 1 crore lingas.
How much is a crore (koti)? 10 million – 10,000,000! That's a lot of lingas!
See the temple's website here…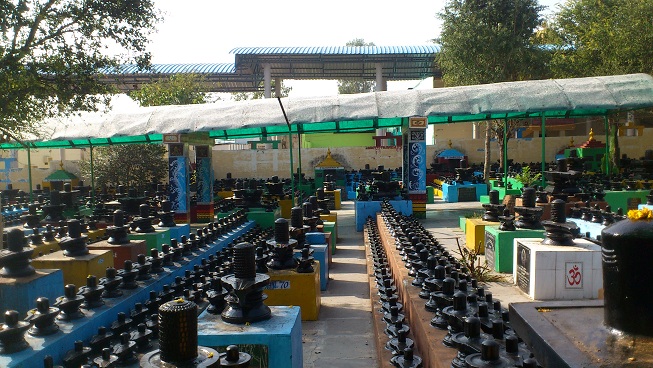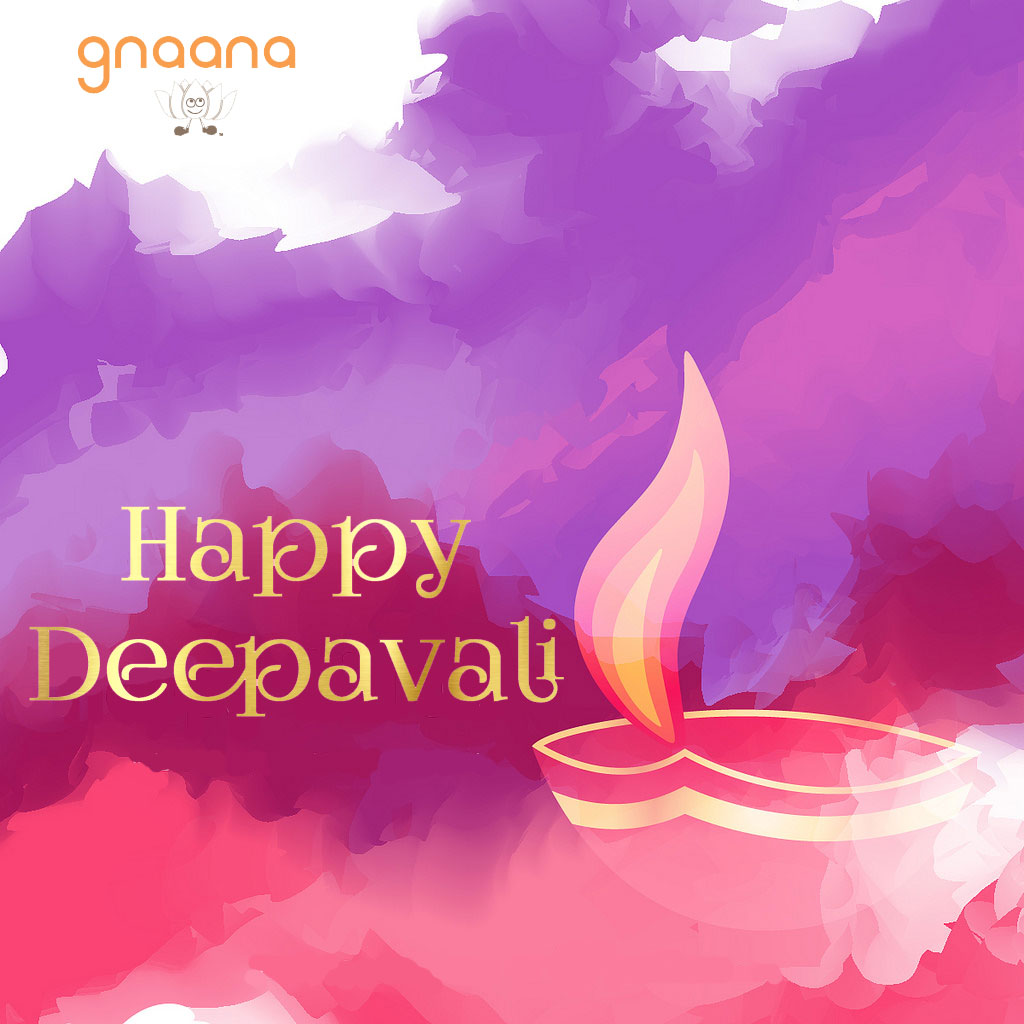 Wishing our readers a Happy Deepavali! We hope you have a few days of peace, light, and family memories…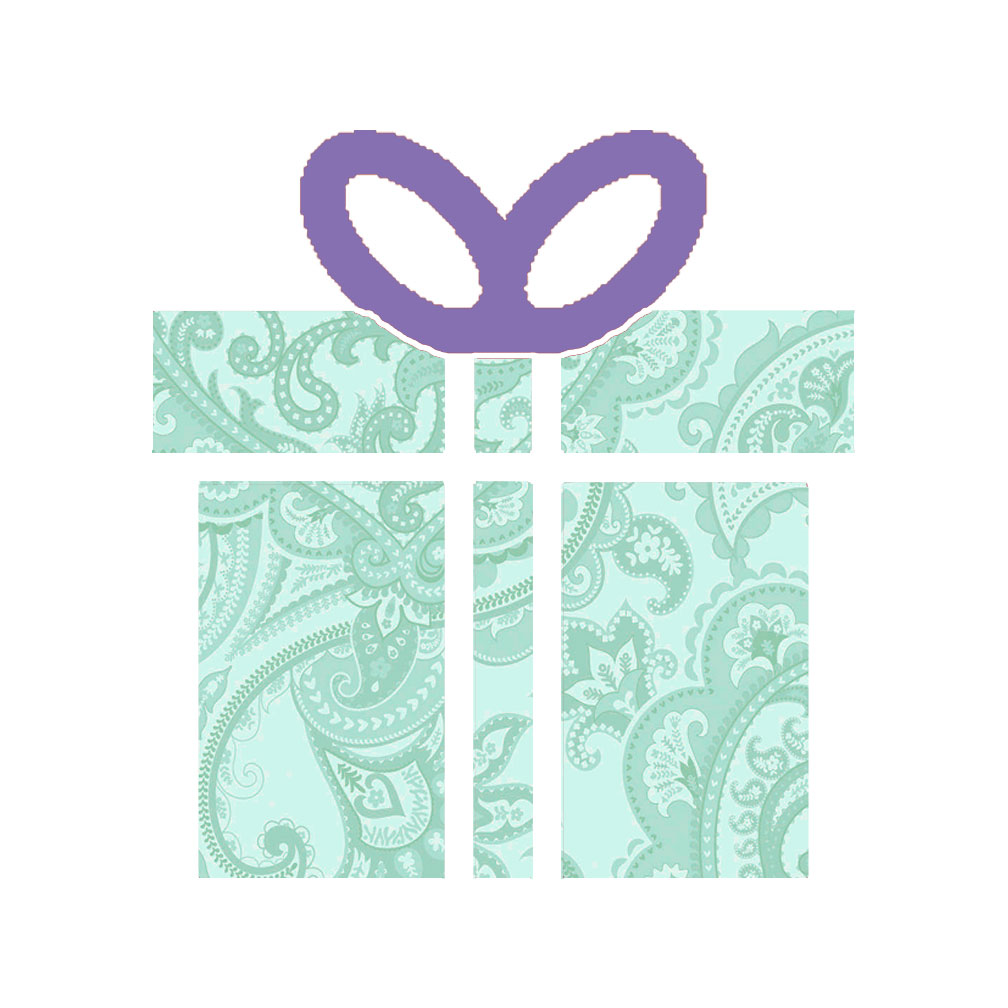 Our Indian Diwali is quite a spectacle for the eyes and the senses – it's glittery and sparkly with sumptuous feasts, exhilarating firecrackers, and joyous prayers. We Indians celebrate it with quite the pomp and royal circumstance.
What has struck me over the years is that Diwali, as celebrated by the South Asian Diaspora, is most definitely a holiday for The Haves. Perhaps this is a fault of the failure of our collective ethos to emphasize service or giving – which other organized faiths certainly do. I don't hear of Hindu temples organizing food or donation drives, or of individuals who make a regular practice of giving to charity on Diwali.
This year, I'm taking a pledge with my family to change that – and I urge you all to join me. A pledge of giving and a pledge of service. As my kids are getting older, I am proud to say that they are realizing they are very, very fortunate and that they have all that they need. And they are ready – really, mentally ready, to start giving to others.
Their interests lie mainly in helping other kids, so that is exactly what we are focusing on for now. And we are starting small this year: volunteering at our local Ronald McDonald House and also donating clothes and toys to kids in India.
We are making this a Diwali for The Have Nots…
If you are so inspired, here are some helpful links:
Ronald McDonald House: Kids as young as 5 can participate in the McBaker's Program – to bake yummy treats to cheer up families and kids who are at RMHC. Check your local RMHC chapter
Volunteer Match: Search for volunteer opportunities based on zip code, interest category, and date. This is a terrific website: www.volunteermatch.org
Desi Clothes for India: Here's your chance to donate all those fancy, outgrown Indian clothes so they can actually be used in India: Desi Donations
Hidaya Foundation: Hidaya gathers donations and send them by the container load over to Pakistan. You can drop off donation boxes (clothes, shoes, bedding, toys, etc.) locally in San Jose, or you can mail boxes to them from other US States. See www.hidaya.org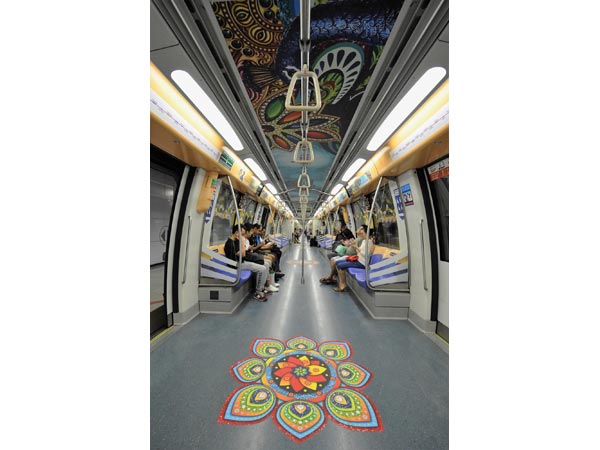 Can you guess where?
Not in India, but just across the ocean in Singapore. Decorated with flowers, rangoli, and diyas, the Deepavali train is an initiative of Singapore's Minister for Transport and the country's Land Transport Authority. Two platforms in the country's Little India are also decorated. Note that Tamil is one of Singapore's official languages.
The train is a bit of a consolation to Singaporeans who celebrate Diwali: firecrackers and the sort are strictly forbidden.
But at least now they have a train!