Archive for the 'celebrations' Category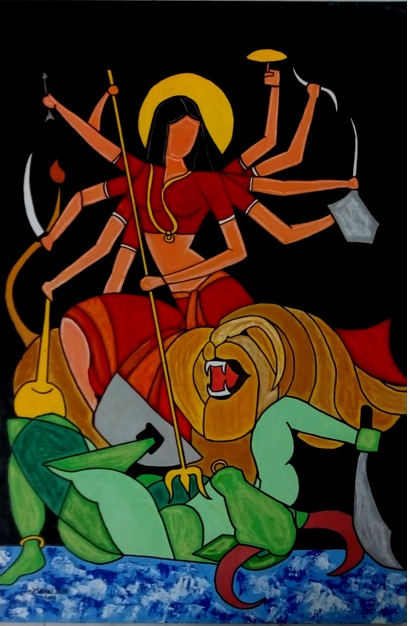 This year, we need to trust and believe that Good will prevail over Evil.
With all the Evil going on in the world right now – around the world and in the US elections, it is easy to lose heart and hope.
In all honesty, this Indian holiday season hasn't felt like much of a "celebration" so far (at least for me) – but rather it has been a more slow, somber unfurling of Hope.
Hope that as Hindus celebrate the triumph of Good over Evil this October, that somehow through our jubilations, we can remind the world that eventually Good WILL win over Evil.
As we were discussing the meaning of Navratri, Dussehra, and Deepavali yesterday, my son innocently asked me, "Mommy, has anything evil ever won in this world?"
It was a hard question to answer. In my parental myopia, I answered, "No, eventually, Good has always prevailed. It may not have been right away at the immediate moment, but somehow, at some time, Evil has always been put to rest."
Perhaps that's not entirely true, but it is the karmic Hindu Hope that we can offer the world this holiday season.
artwork by Mrinal Dutt, available for purchase here…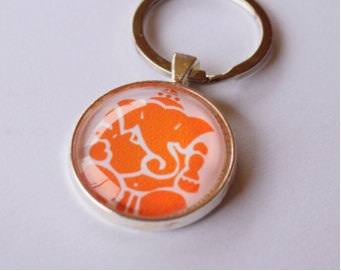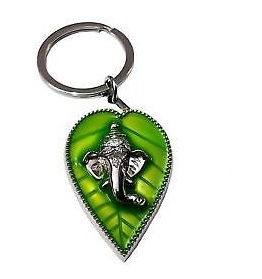 Ganesh Chaturthi may have passed, but keep Lord Ganesha with your kids always with a simple keychain. Simple hook to a zipper of their backpack – a simple and small way to remind kids daily of their faith. We've featured 2 of our favorites (click on picture for link), but shop around on the net and let kids pick their own.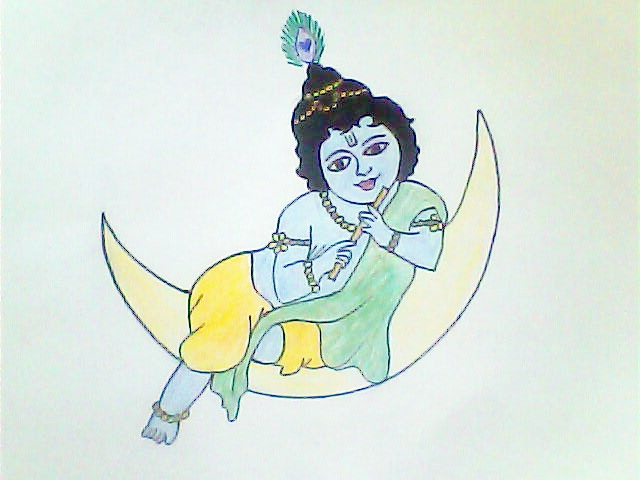 Kids learn how to draw cats, trees, and flowers – but what about learning to draw our Hindu gods and goddesses? It's an important exercise indeed!
As we celebrate Sri Krishna Janmashtami today, here's a simple activity that's sure to spark more divine doodles. Younger kids can trace the above, or older kids (8+) can follow this video tutorial:
Have one to share? Send it in – we'd love to share your child's drawing!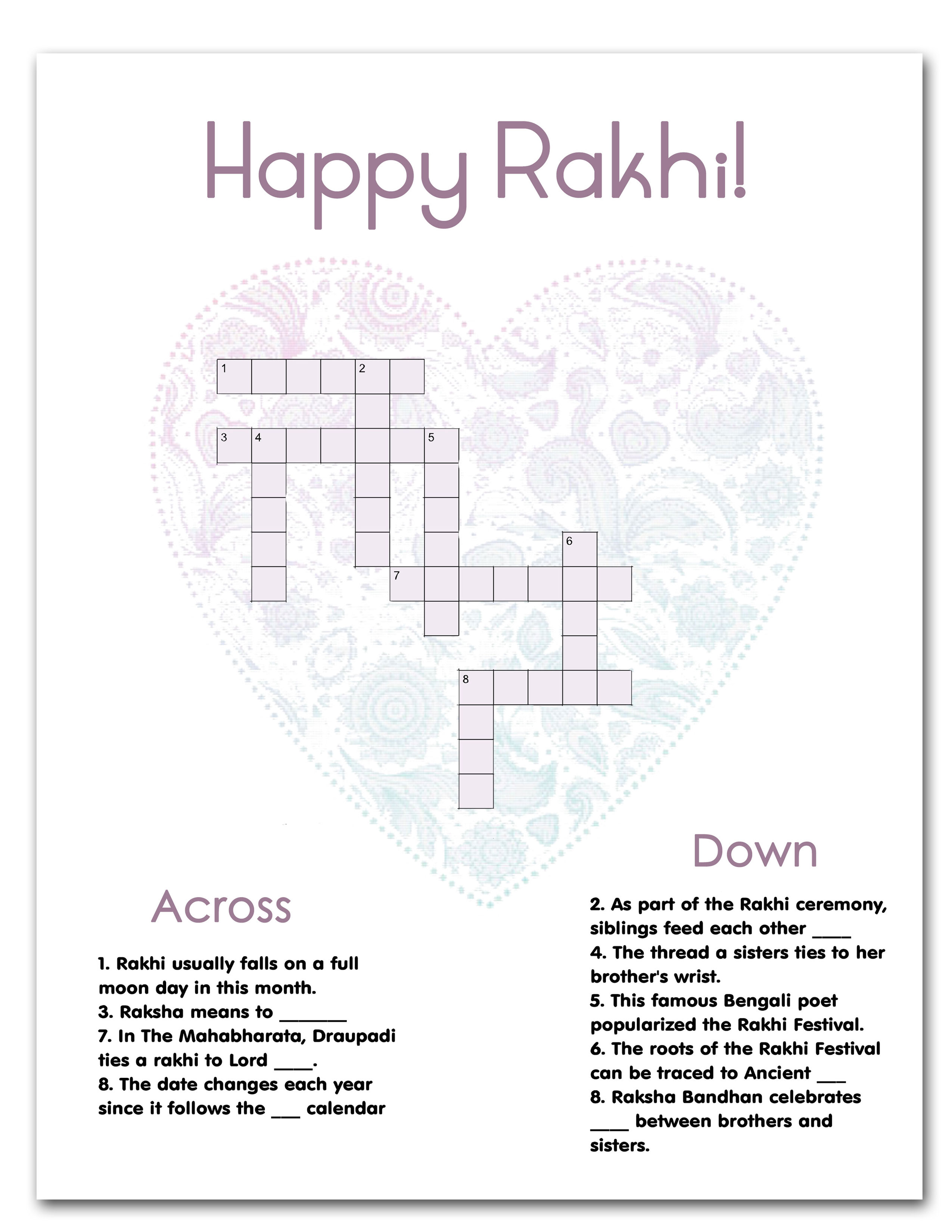 Here's a fun way for kids to learn more about the beautiful Raksha Bandhan holiday that we featured in 2014: a Rakhi Crossword Puzzle we prepared especially for kids.
Click here for the PDF. Print, share, do and explore!
ANSWER KEY:
ACROSS:  1. August / 3. protect / 7. Krishna / 8. lunar
DOWN:  2. sweets / 4. rakhi / 5. Tagore / 6. India / 8. love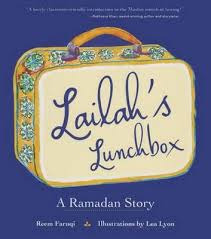 Thankfully my kids are not shy about taking Indian food for lunch – pulihora, dosa, idli, samosas, parathas, khati rolls…make an appearance at least 1-2 times a week. We even got some of our neighborhood kids addicted to pulihora. However, a few days ago, my daughter came home and told me that one of her classmates said her idli chutney "looked like poo-poo." I asked her if it bothered her that the boy said that, and she said no, but I was secretly fuming inside. I remembered when I was in her shoes: my classmates were not so nice (or innocent), and it caused me never to take Indian food to lunch again.
Lunchbox tolerance should be taught. I should start a campaign.
In my search for children's material on the topic, I did, however, chance upon a copy of Lailah's Lunchbox in the library. It's a cute story about a little girl who moves from Abu Dhabi to a town in Georgia – and who actually has no lunch at all during Ramadan.
Ramadan Mubarak!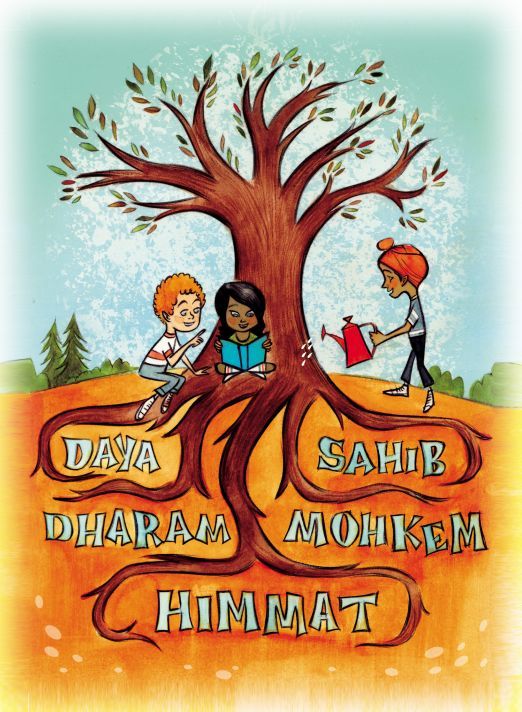 Sikhs around the world are celebrating Vaisakhi and the 5 core Khalsa values: Daya (Kindness), Dharam (Fairness), Himmat (Courage), Mohkem (Determination), and Sahib (Strength).
Vaisakhi is an important holiday that is rich with meaning, and it is one that all South Asians (and everyone actually) should understand and appreciate.
Here is a wonderful explanation of Vaisakhi written by Navjot Kaur, author of A Lion's Mane and Dreams of Hope. She has blogged with before (see here…).
And if you haven't seen this video yet, here is an amazing video coming from Canada – showing how Canadian Prime Minister and the Canadian government are celebrating with the Sikh Community. What a wonderful example to set for the world!
image via Saffron Press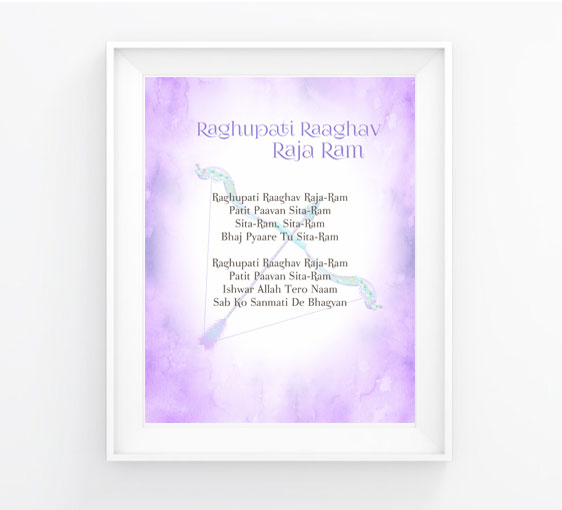 Celebrate Shri Rama Navami this Friday, April 15, with our beautiful print featuring "Raghupati Raaghav Raja Ram" – a must-learn bhajan for all Hindu kids.
As you may know, this version of the Bhajan (some call it a dhun) was a favorite of, and popularized by, Gandhiji – and was reportedly sung during the great Salt March to Dandi in 1930.
The Bhajan of course extols the virtues of Lord Rama. (See here for a more in-depth explanation of the lyrics).
We have also created a unique Paper Learning Puzzle – a terrific, hands-on activity to help kids learn the Bhajan. Just print, cut, and have kids rearrange the lines in the proper order – reciting the lines as they do so. Careful! There are a few tricks, so kids have to really know the lines to get it right.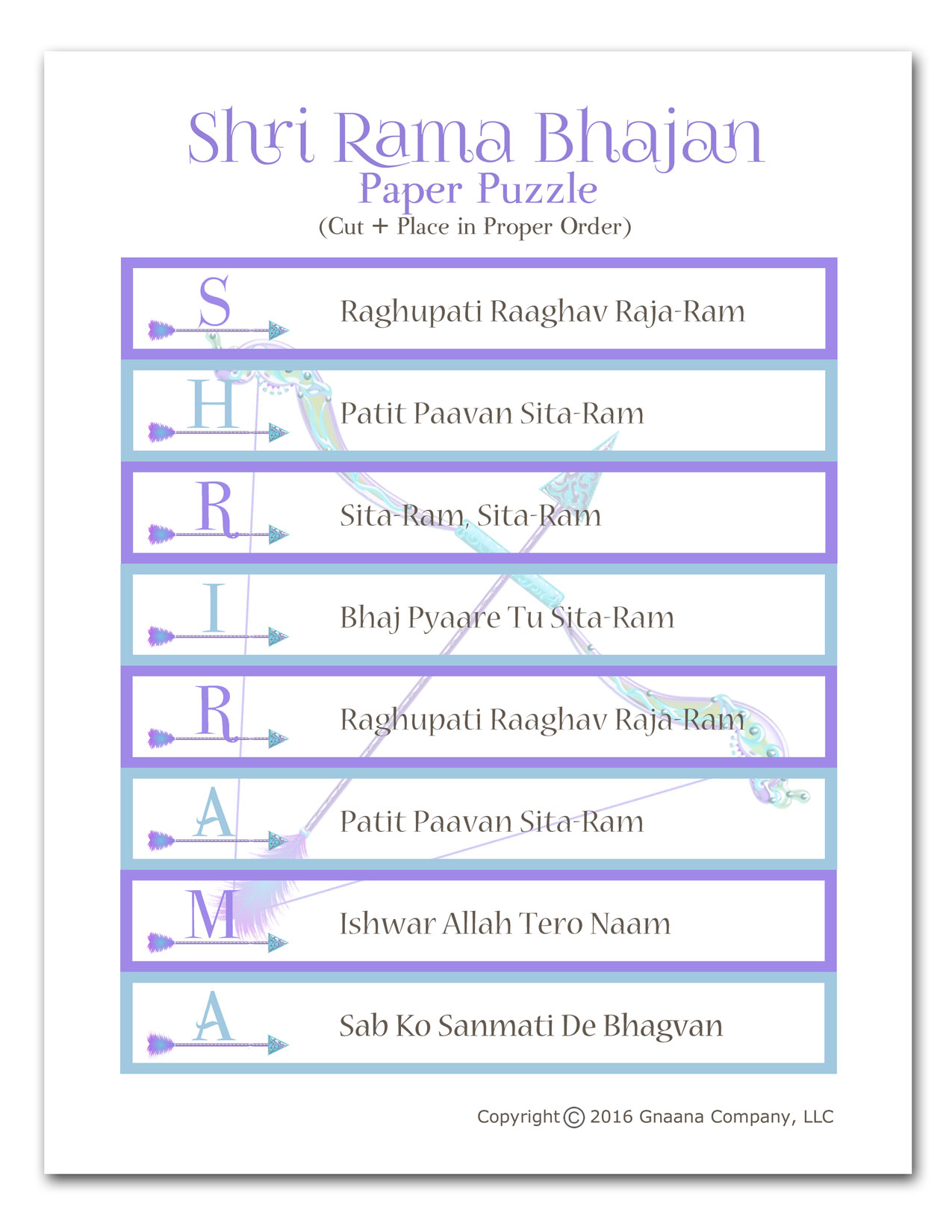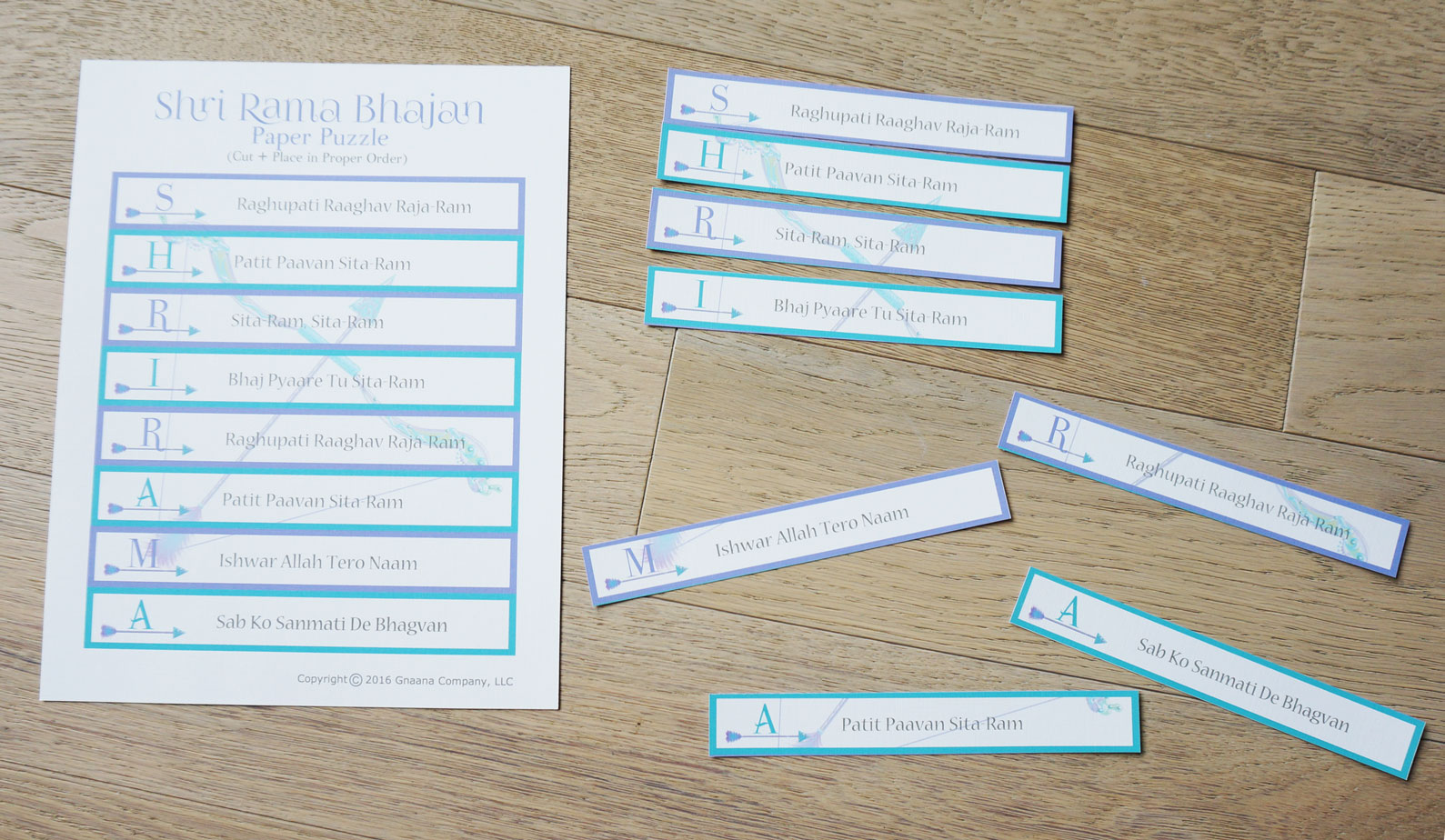 It's a great way to celebrate Lord Rama's birthday!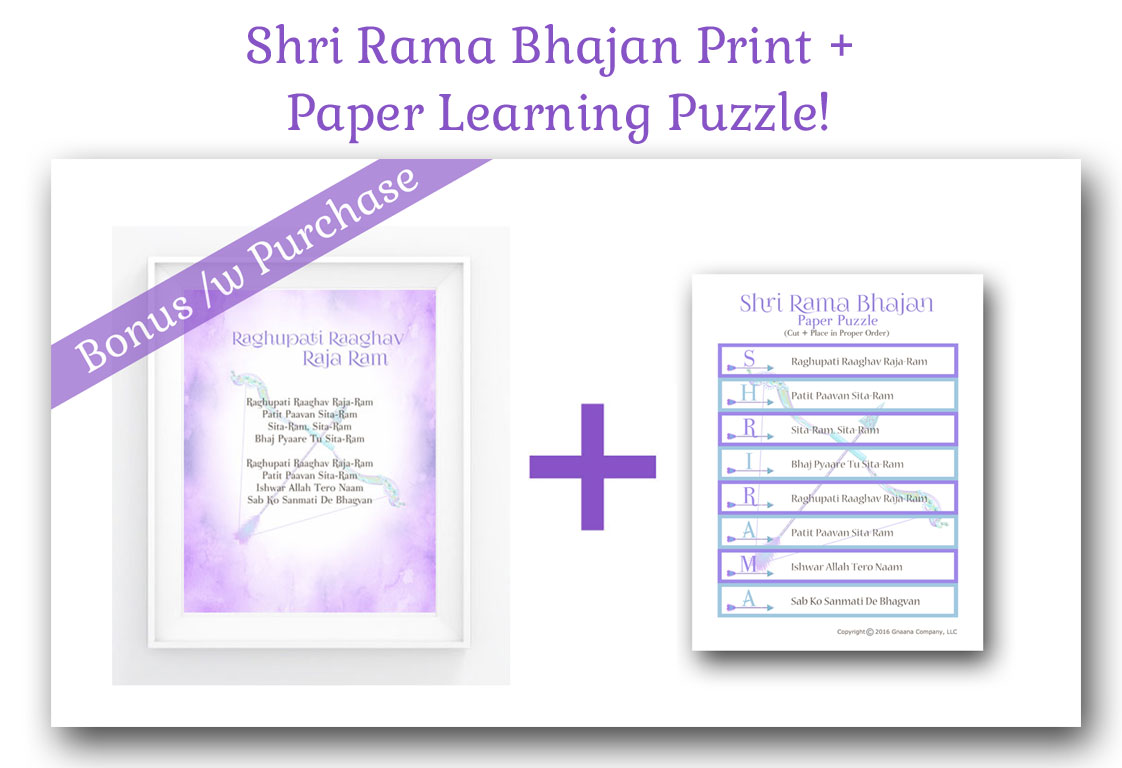 The Print and the Puzzle are free with any purchase in our Gnaana Shop now through Saturday, April 16 (digital files will be email upon purchase).
OR you can purchase the digital files for $5 in our Etsy Shop.
For $5, you will receive the following digital files package:
* 3 versions of our Shri Rama Bhajan Print: English, Hindi, and Hindi /w English
* Paper Learning Puzzle
Print, Learn, Recite & Enjoy!
Happy Shri Rama Navami!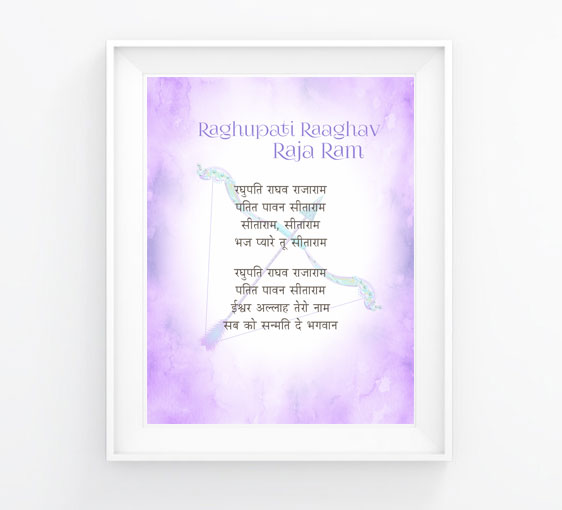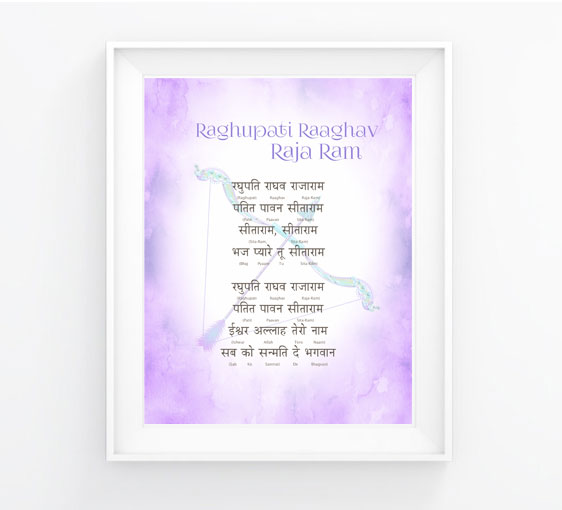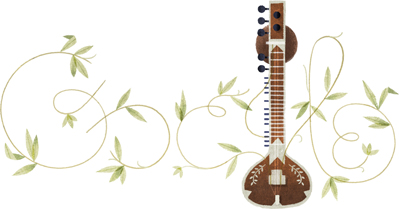 Did you notice that sitar on Google today? It's a tribute to the late Pandit Ravi Shankar on what would have been his 96th birthday.
The world celebrates the life of a legend today. You can pay tribute also by playing his music for you kids today. Here is a rare clip of Panditji from a private program in Kolkata in the 1950's – playing Raag Yaman Kalyan: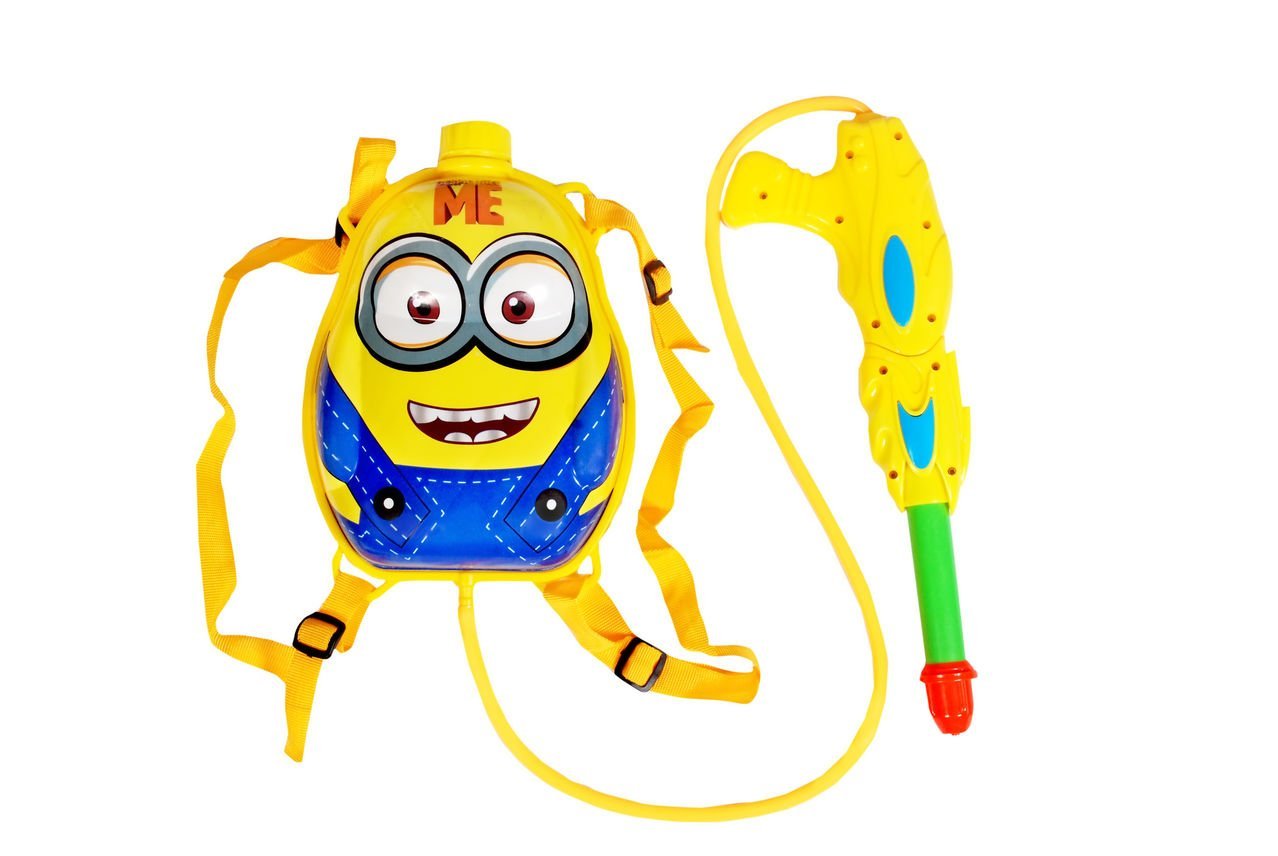 Apparently they are now celebrating Holi with us as well – behold the Minion pichkari. Sold out for sure, but fun to look at.
Image from here…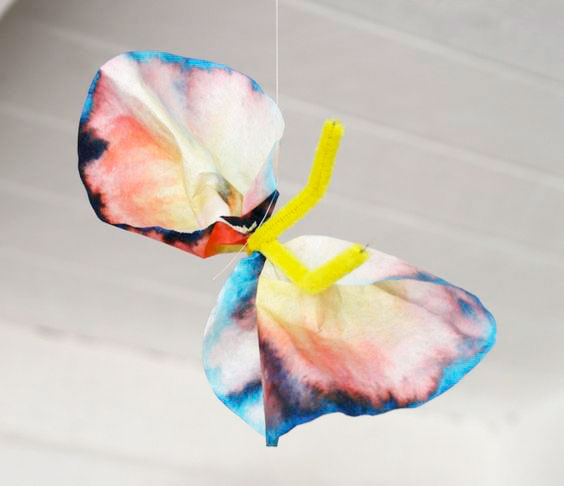 This one is so simple and beautiful – an exploration into color chromatography using a black marker, a coffee filter, and a pipe cleaner. Watch as the magic unfolds!
Instructions here…