Archive for the 'crafts' Category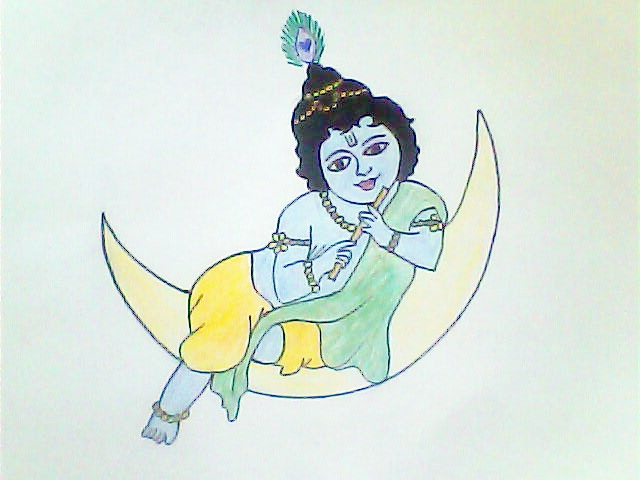 Kids learn how to draw cats, trees, and flowers – but what about learning to draw our Hindu gods and goddesses? It's an important exercise indeed!
As we celebrate Sri Krishna Janmashtami today, here's a simple activity that's sure to spark more divine doodles. Younger kids can trace the above, or older kids (8+) can follow this video tutorial:
Have one to share? Send it in – we'd love to share your child's drawing!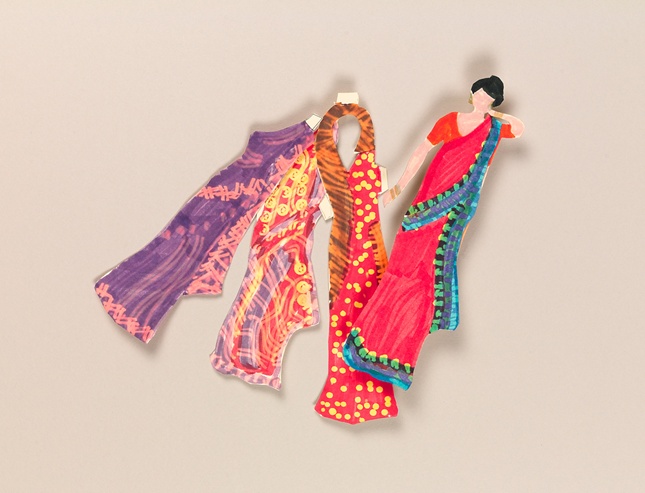 Here is a simple print-and-cut summertime activity devised by Crayola: Indian Sari Paper Dolls. Kids can design and color to their heart's desire.
Available here…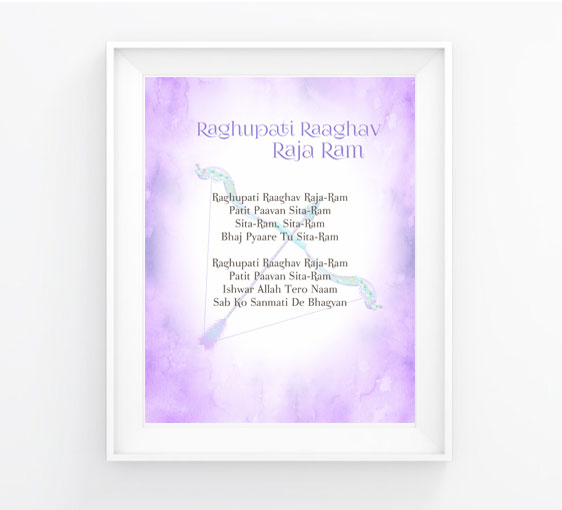 Celebrate Shri Rama Navami this Friday, April 15, with our beautiful print featuring "Raghupati Raaghav Raja Ram" – a must-learn bhajan for all Hindu kids.
As you may know, this version of the Bhajan (some call it a dhun) was a favorite of, and popularized by, Gandhiji – and was reportedly sung during the great Salt March to Dandi in 1930.
The Bhajan of course extols the virtues of Lord Rama. (See here for a more in-depth explanation of the lyrics).
We have also created a unique Paper Learning Puzzle – a terrific, hands-on activity to help kids learn the Bhajan. Just print, cut, and have kids rearrange the lines in the proper order – reciting the lines as they do so. Careful! There are a few tricks, so kids have to really know the lines to get it right.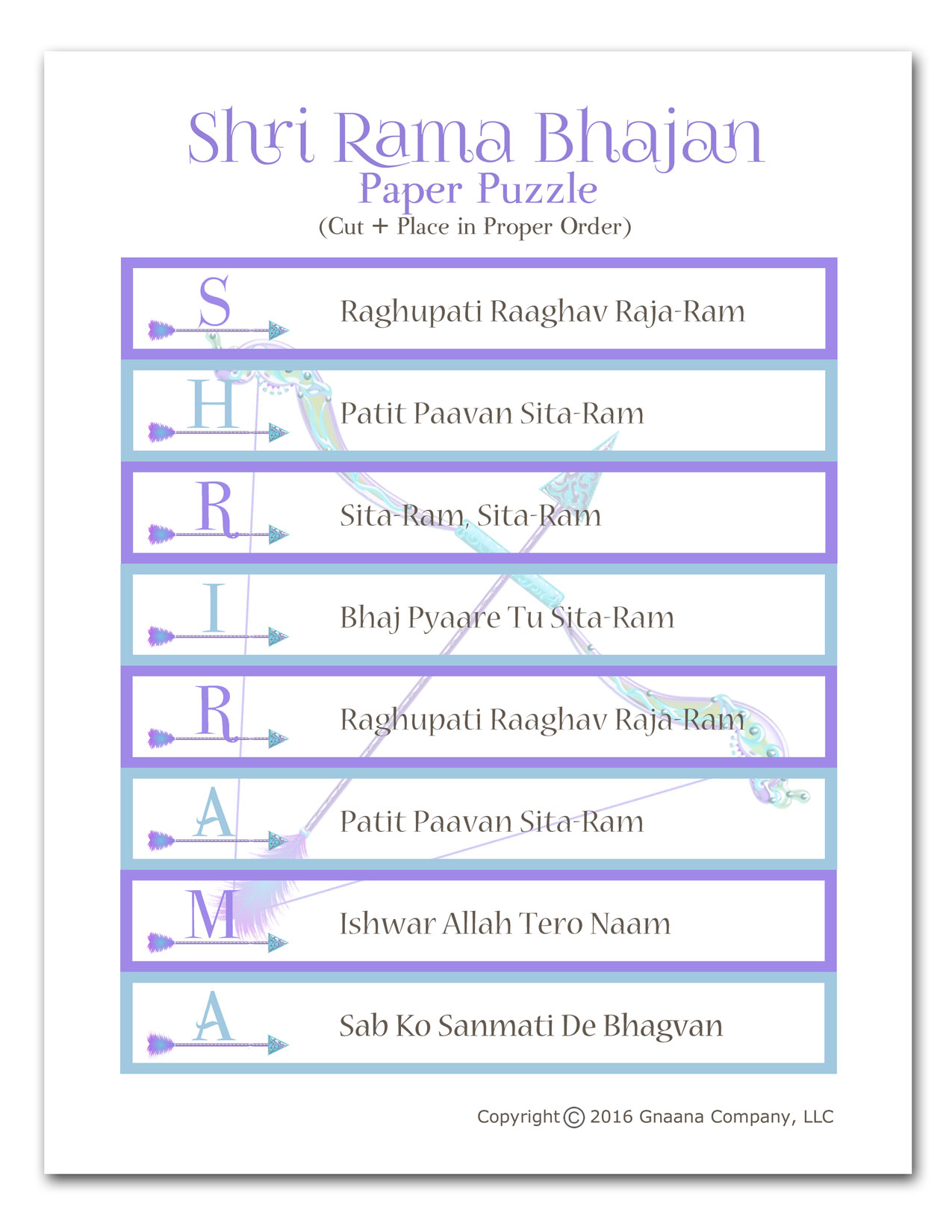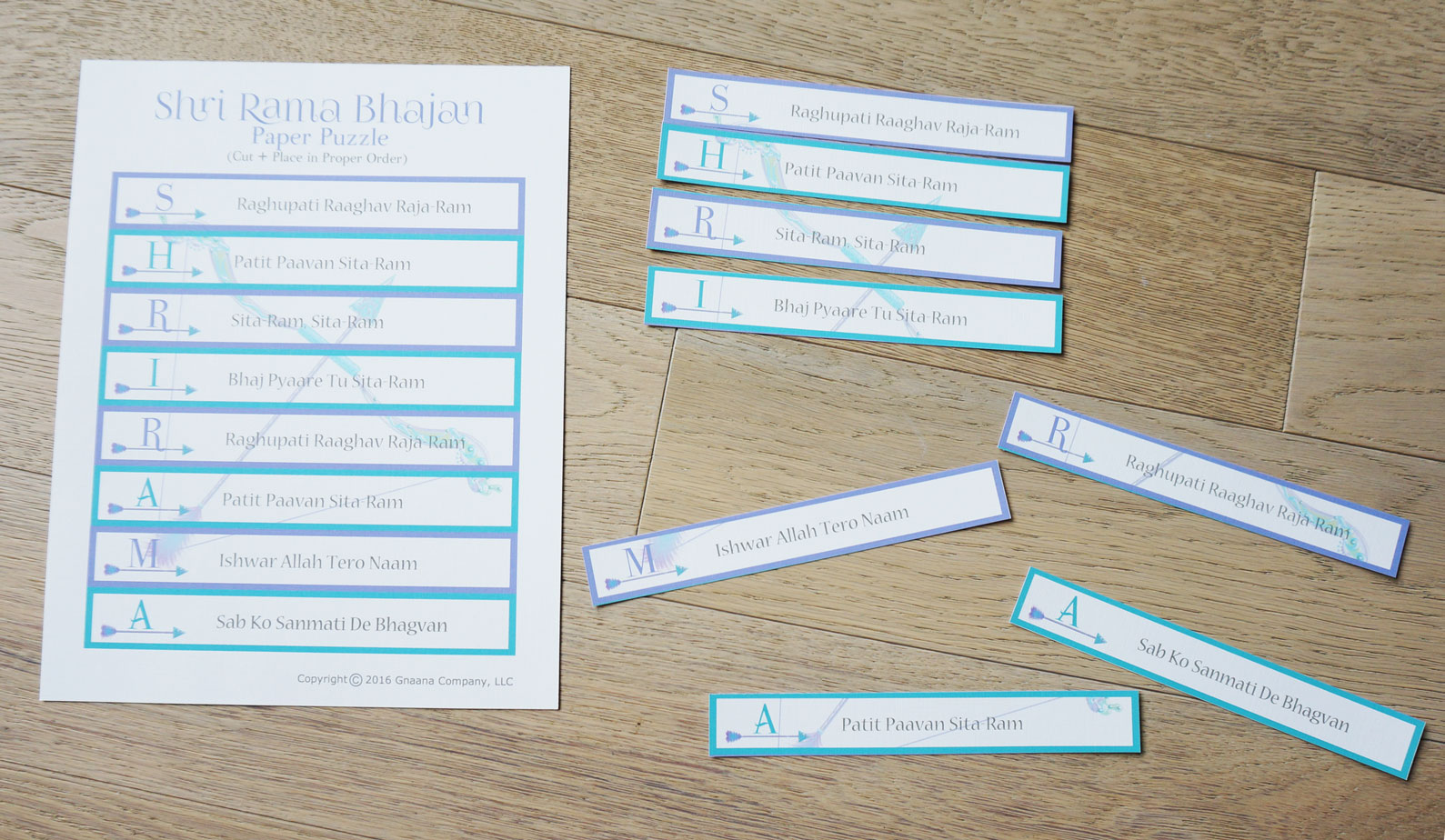 It's a great way to celebrate Lord Rama's birthday!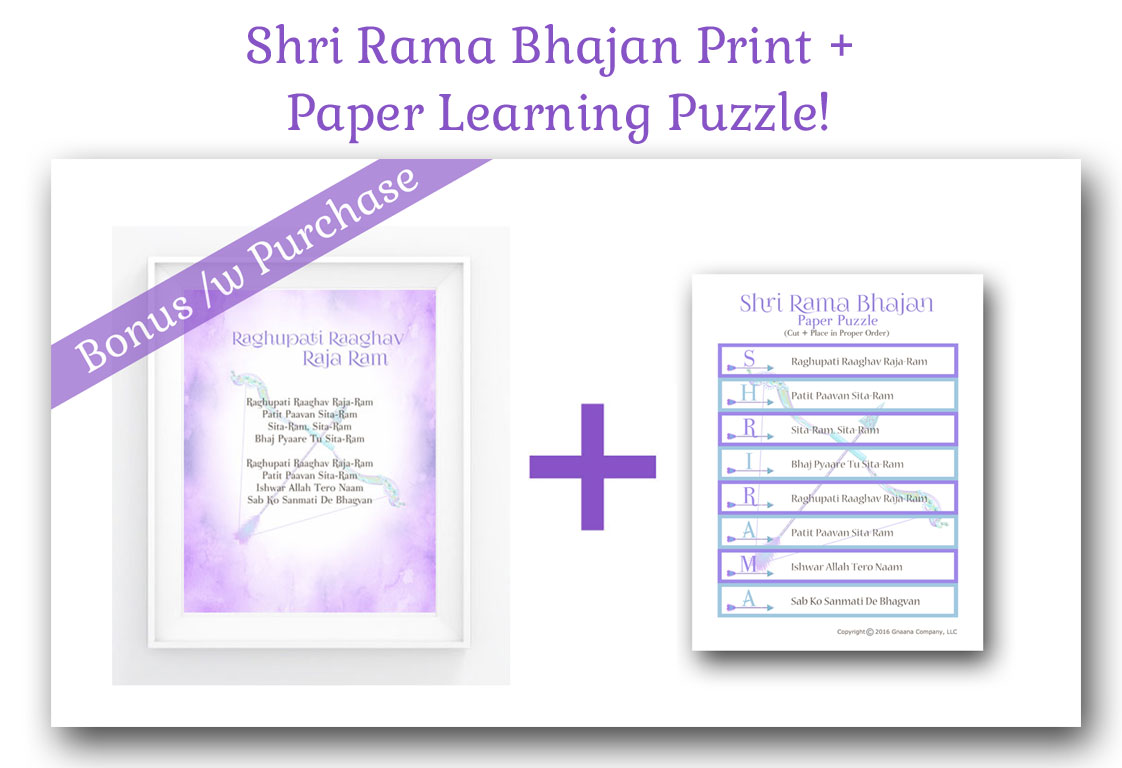 The Print and the Puzzle are free with any purchase in our Gnaana Shop now through Saturday, April 16 (digital files will be email upon purchase).
OR you can purchase the digital files for $5 in our Etsy Shop.
For $5, you will receive the following digital files package:
* 3 versions of our Shri Rama Bhajan Print: English, Hindi, and Hindi /w English
* Paper Learning Puzzle
Print, Learn, Recite & Enjoy!
Happy Shri Rama Navami!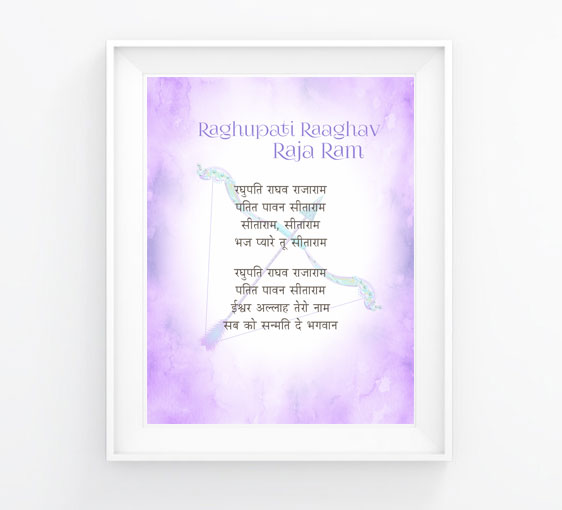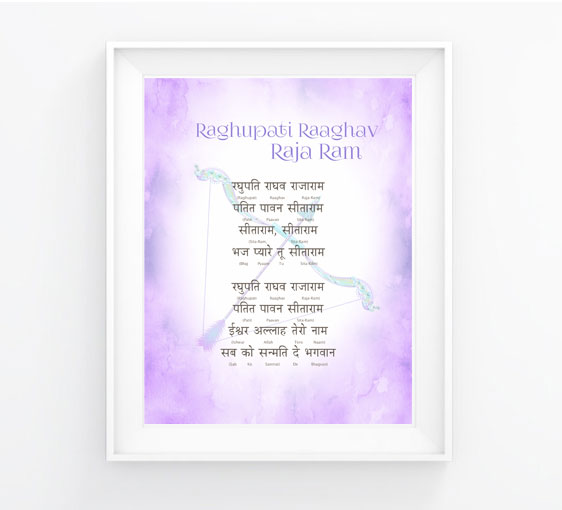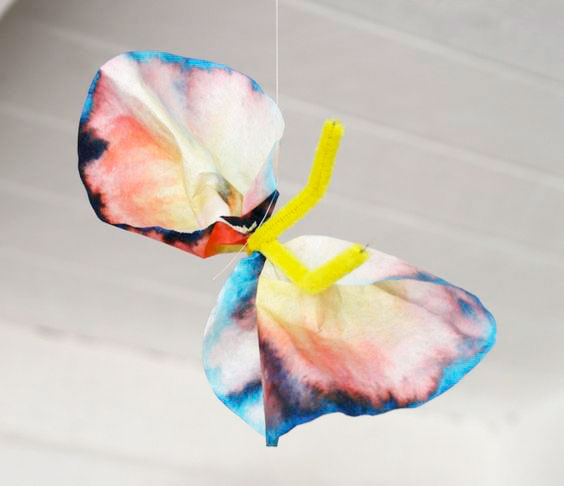 This one is so simple and beautiful – an exploration into color chromatography using a black marker, a coffee filter, and a pipe cleaner. Watch as the magic unfolds!
Instructions here…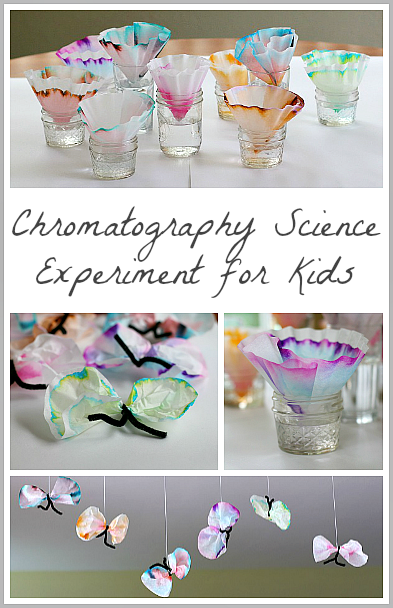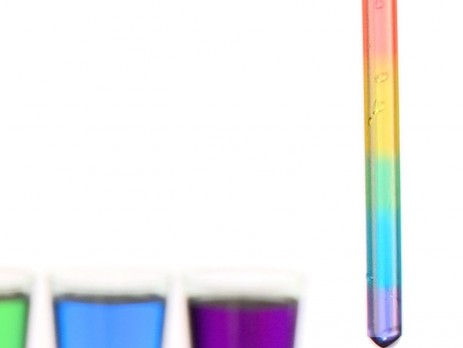 Next up in our series of Holi-themed science projects: Holi-Sugar Rainbow Density Towers. All you will need is sugar, food coloring, and some straws. Best of all, kids can drink it up at the end!
Instructions here…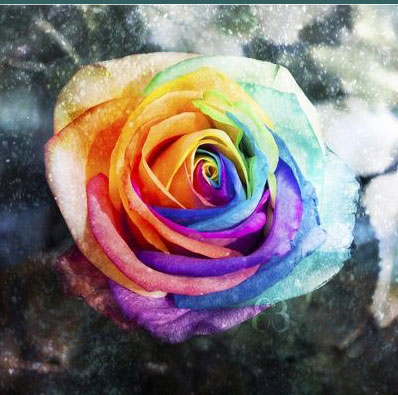 We're going to feature a couple of really cool (and simple) Holi-themed science projects for kids. First up is an exploration into the systems of vascular plants with Rainbow Roses. You can substitute any fat-stemmed white flower.
It's a fairly simple concept – see here for details.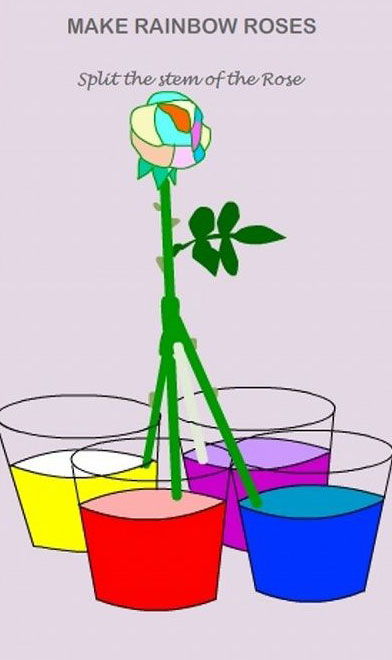 Before you start, and for a little more contextual background, here is brief video on vascular plants: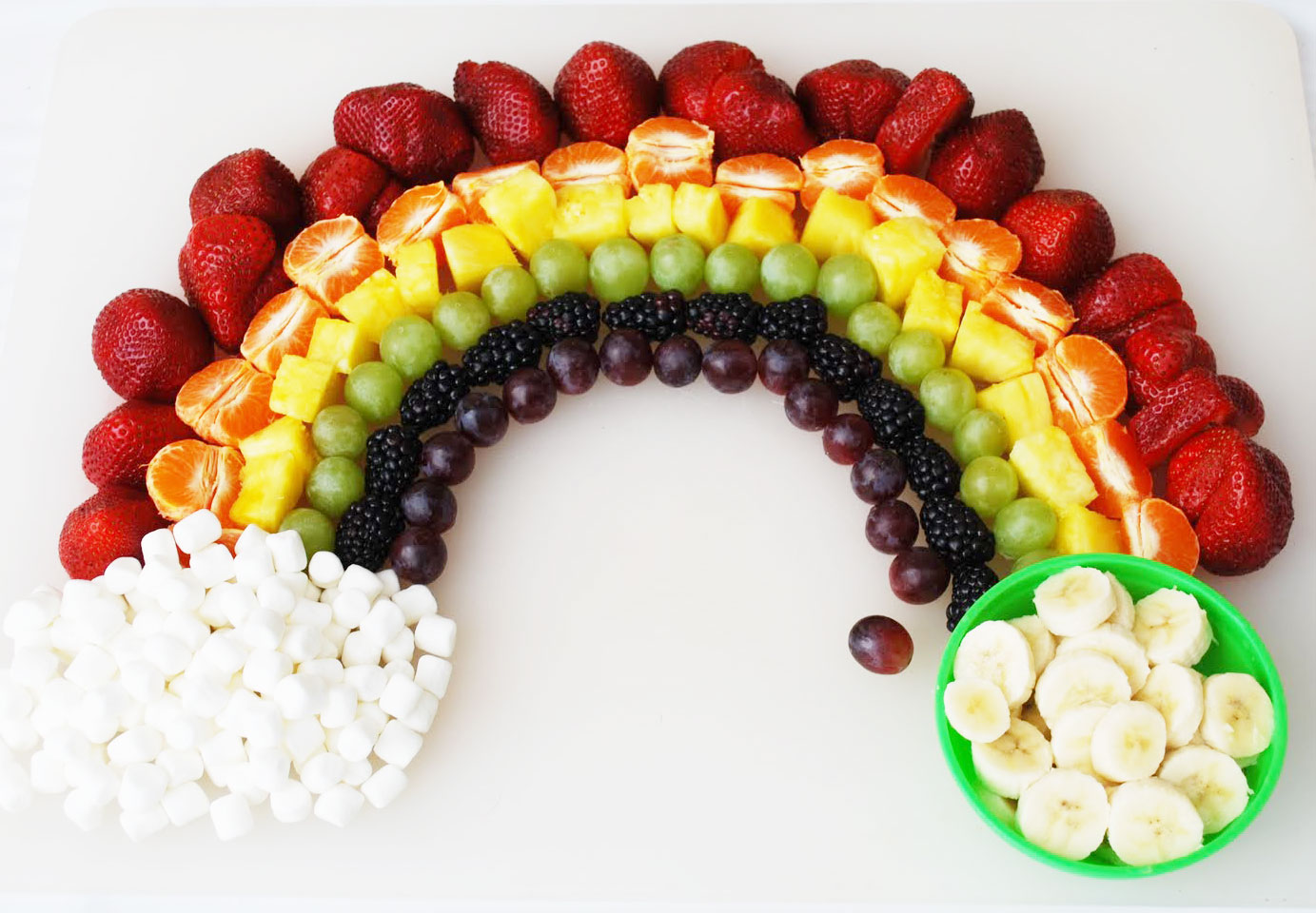 Too cold to get messy outside this year? Move your party indoors with these colourful and tasty treat ideas found on Pinterest. Add an arts & crafts station, fun music, and (vacuumable) confetti – and you won't even feel like you're missing out on anything.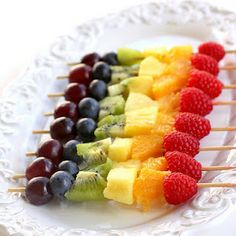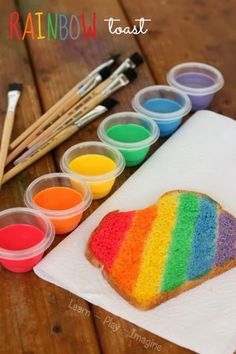 You can also add this cool science project (which Dad did with the kids a few weeks ago – it was a bit messy (read: keep it in the kitchen) – but it worked and the kids loved it): rainbow density tower (instructions here):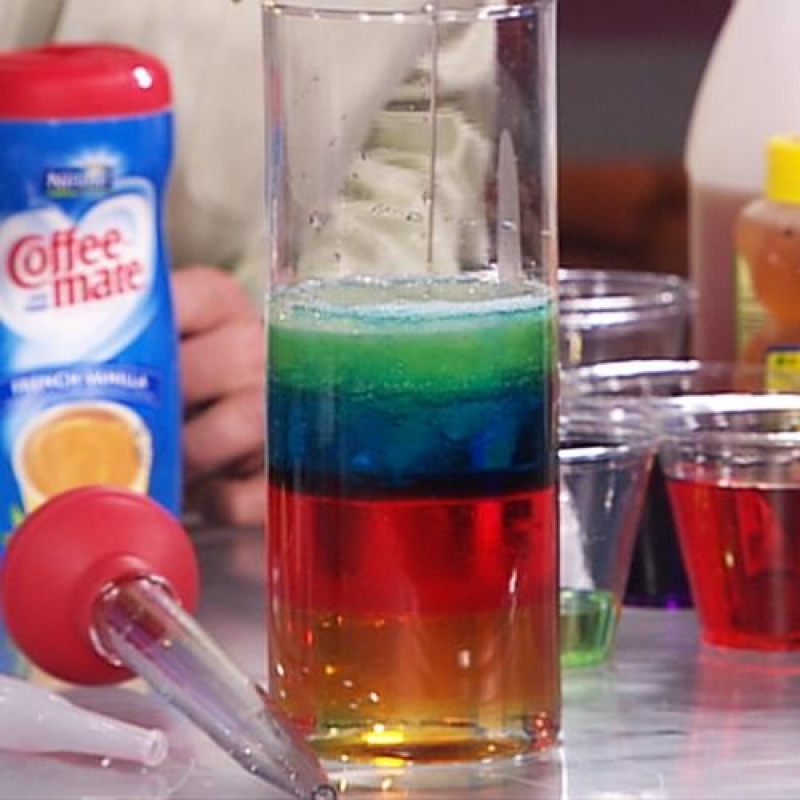 And of course, don't forget our Happy Holi Banner!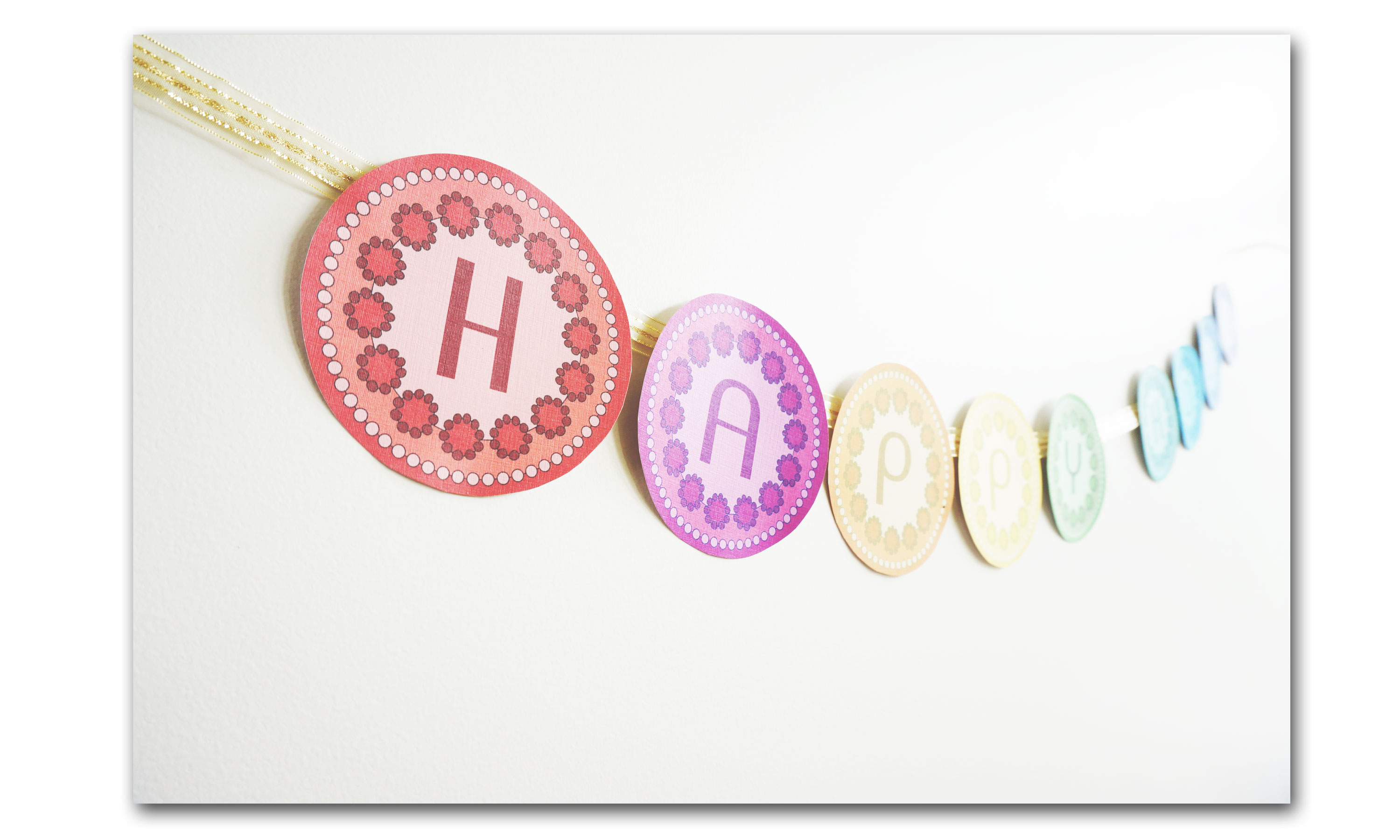 Holi is almost here (Friday, March 6th)! Color your home with this Happy Holi Banner: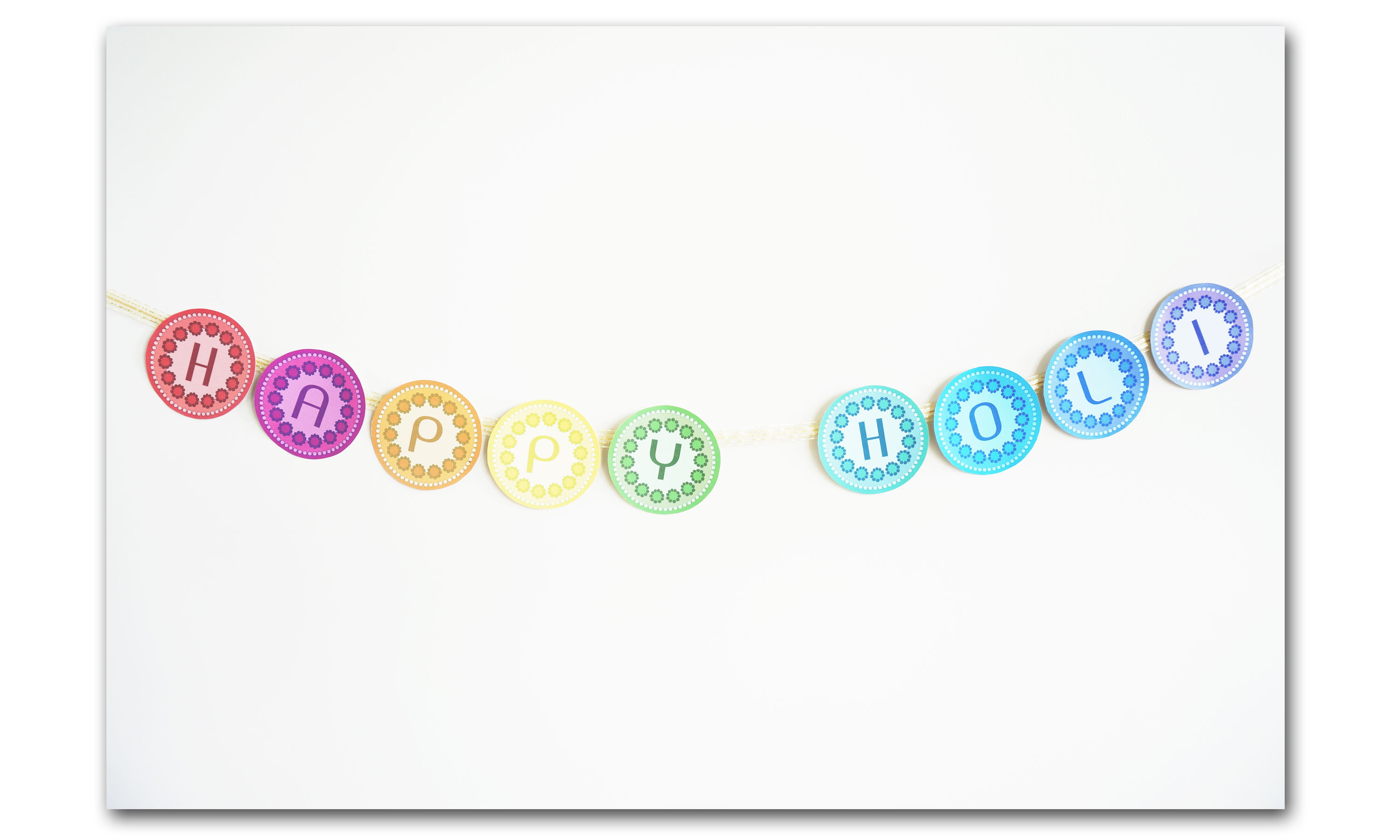 Our color version is free with any pre-order of our forthcoming Bindi Baby Colors book. PDF files will be emailed to you upon your order.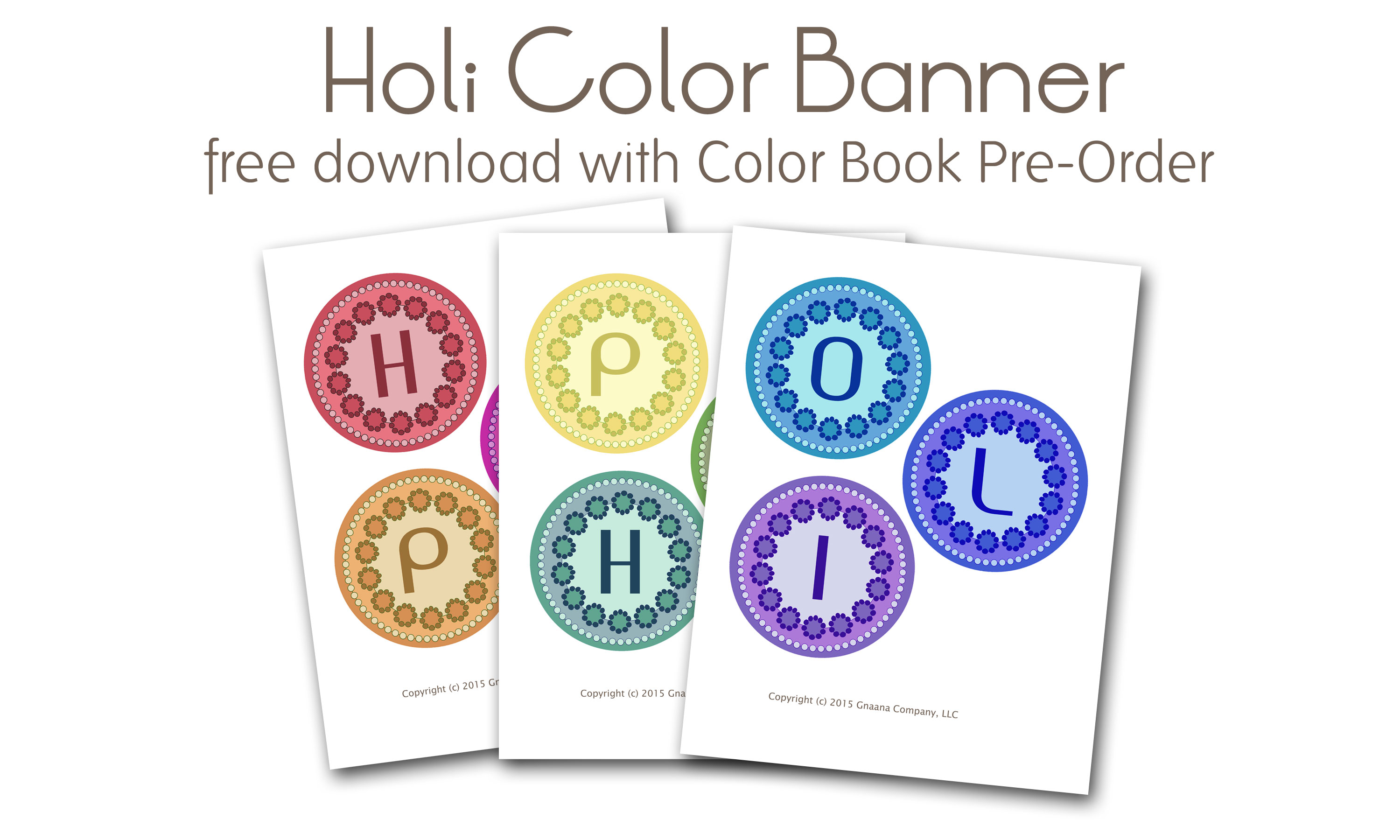 You can also have your kids color their own banners: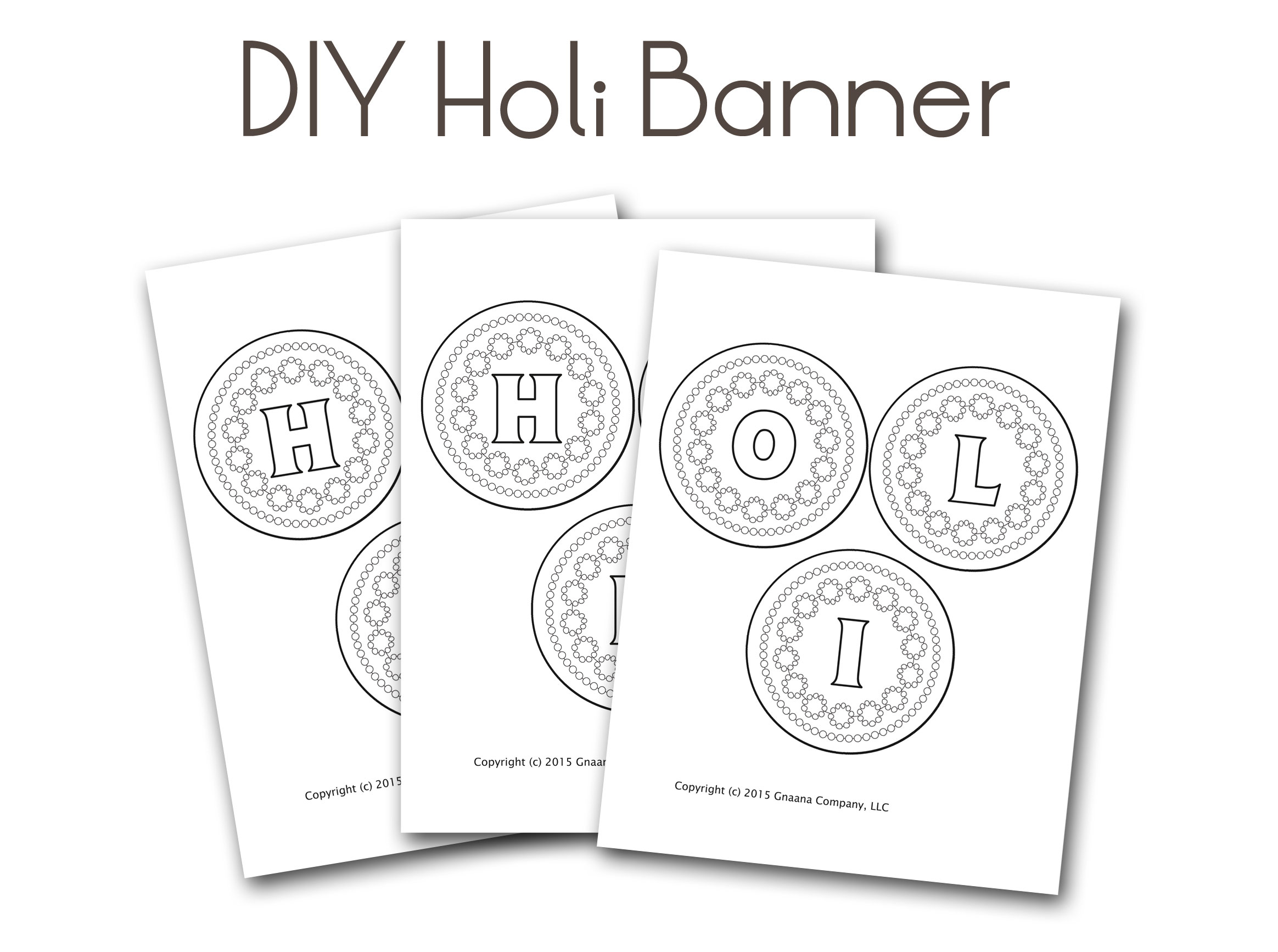 Download & Print here: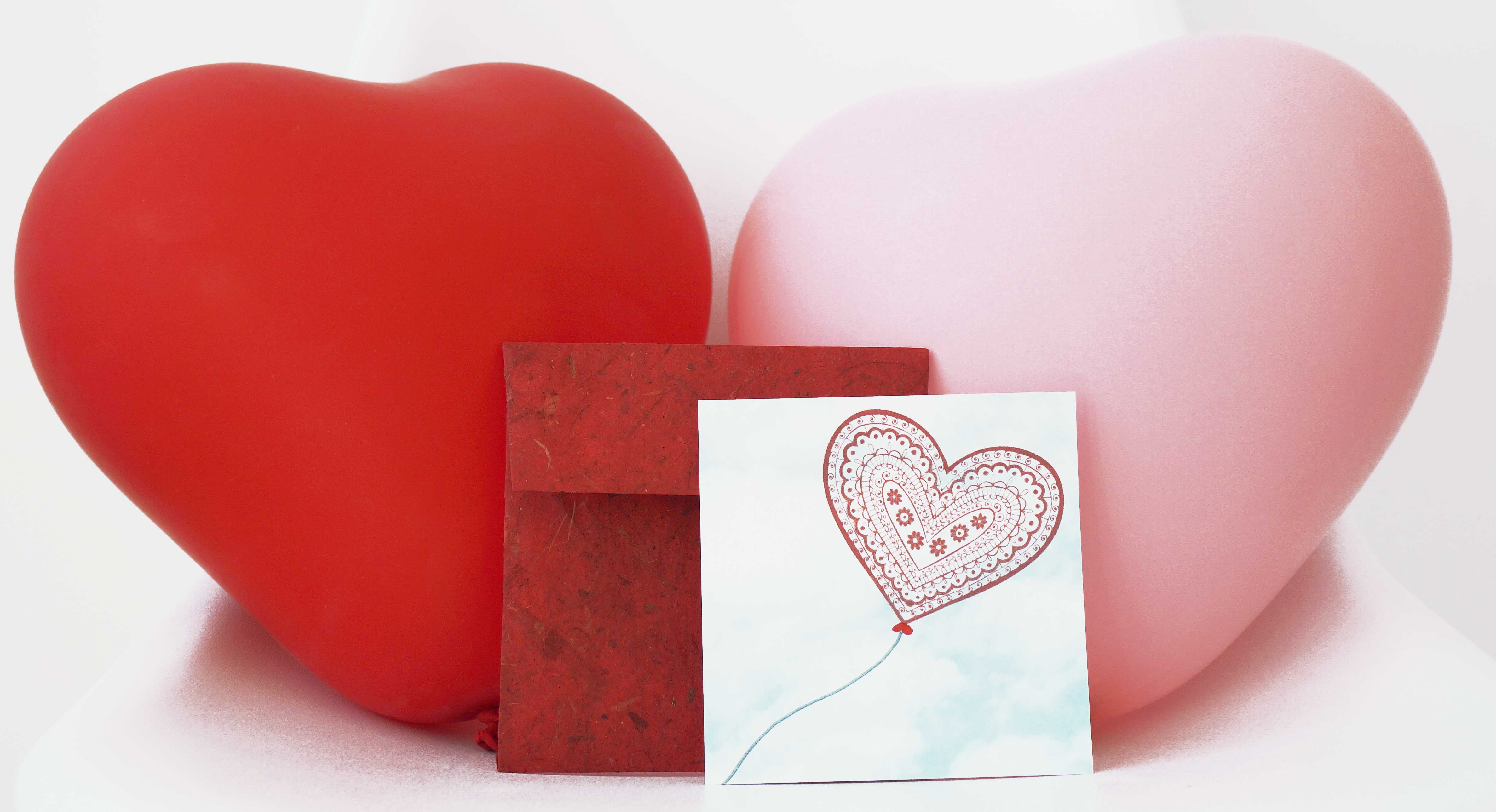 Look what we did for our Valentines this year: balloon-themed, with an Indian twist. Our heart block print stamps did not quite work out as expected, so instead I printed a mehendi heart design on a blue sky background and had the kids hand draw balloon elements. Enclosed with a few heart-shaped balloons that kids can inflate at home.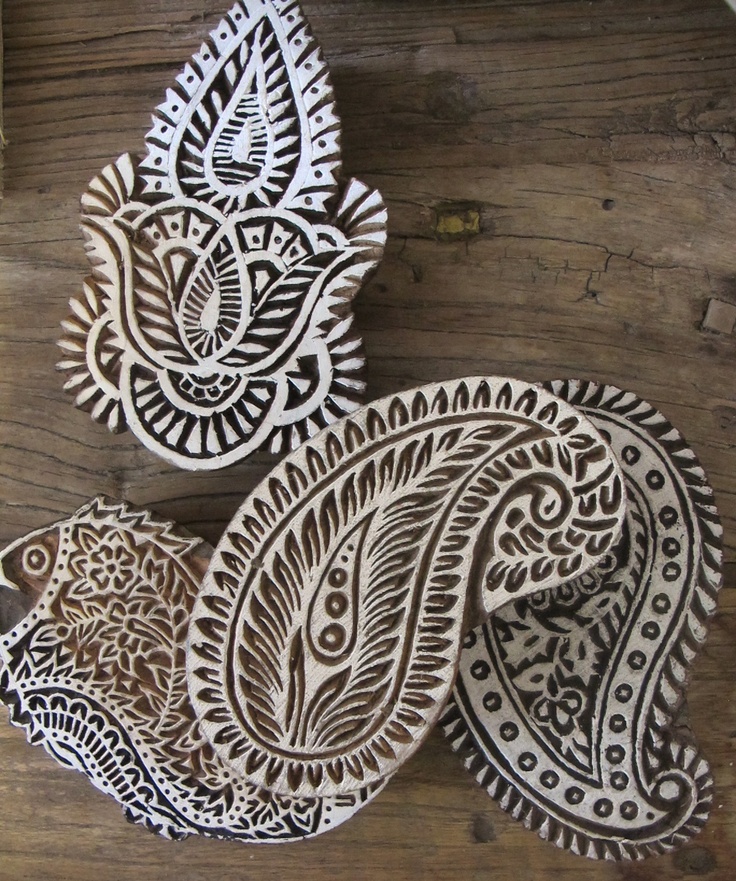 Got a budding artist in your house? My daughter and I could find endless uses for Indian block print stencils: paper crafts, fabric, book covers, gift wrap, cards…
A good selection available here.
For our valentines cards this year, just purchased a heart-shaped one like this (various models available on Etsy):