Archive for the 'crafts' Category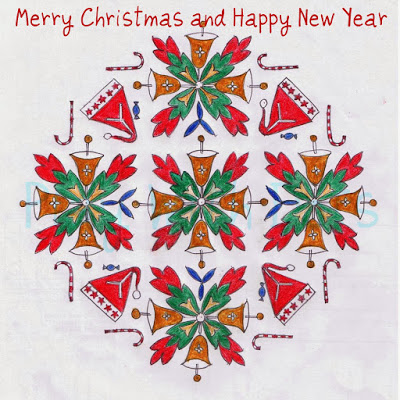 A beautiful Christmas Kolam design by artist Priya Nanthakumar. She even has step-by-step instructions on how to draw this design on her blog Play With Dots.
And some other designs…inspiration to have kids design their own: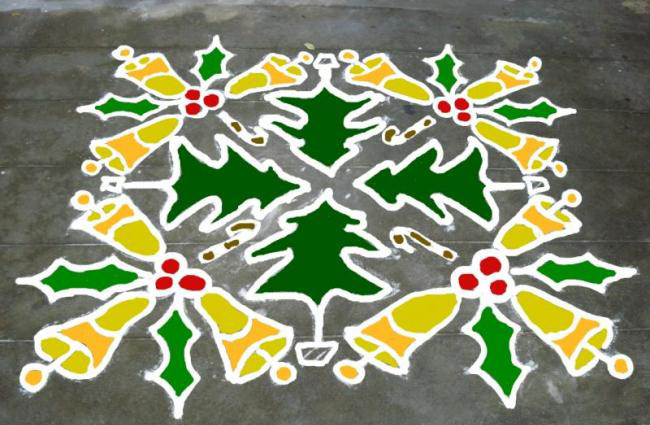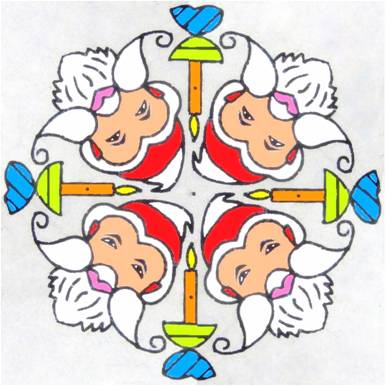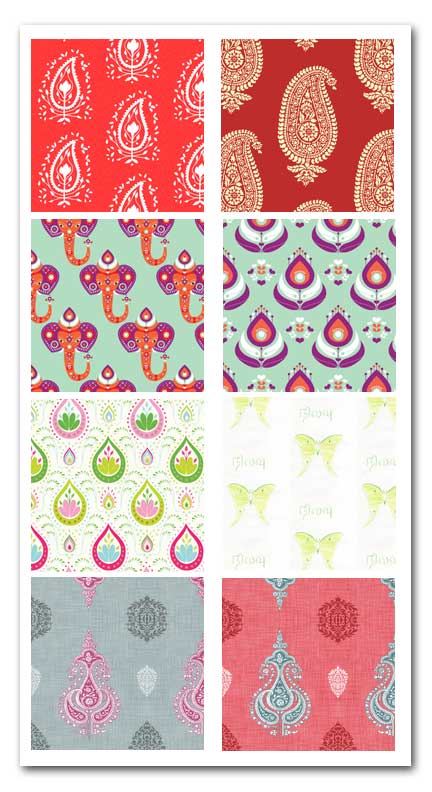 Looking for some not-too-Christmassy-but-still-festive wrapping paper? Check out Spoonflower (search term "India") – where you can get beautiful wrapping paper in designs of your choice (or you can even upload your own design!).
Add ribbon or rafia and your gift will stand out from the pile.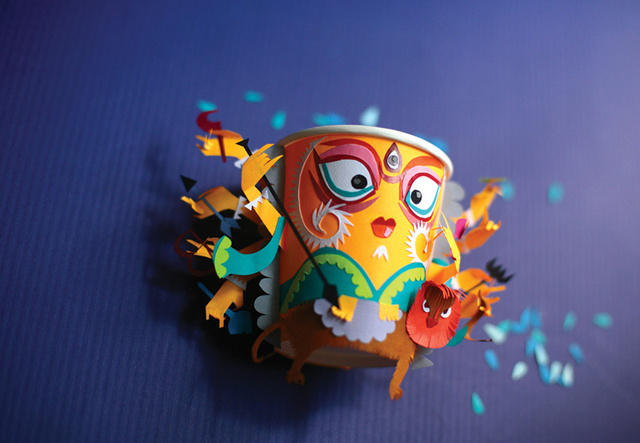 Looking to Desi-up your holiday decor? Check out these amazing paper crafts by Gautam Dutta. Looks to be (several) hours of fun, and would look fabulous dangling in your house.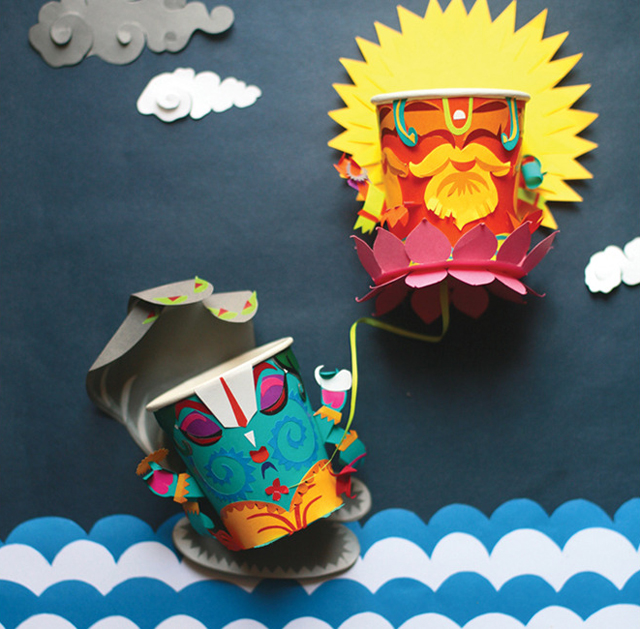 via Gautam Dutta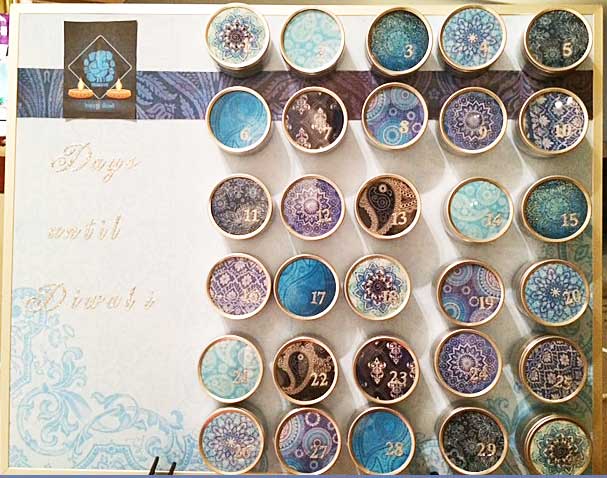 A most awesome project produced by my friend R. for her family. I am truly lucky to have such creative and inspirational people in my life. This Diwali Countdown Calendar is gorgeous beyond belief.
Each box is a mini favor box – with chocolates inside. The first 9 days show the Goddesses of Navratri (when opened), and then the story of The Ramayana unfolds. I will most definitely be copying this!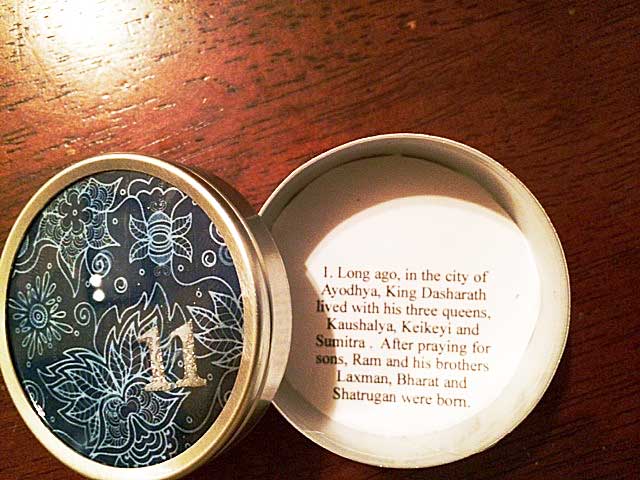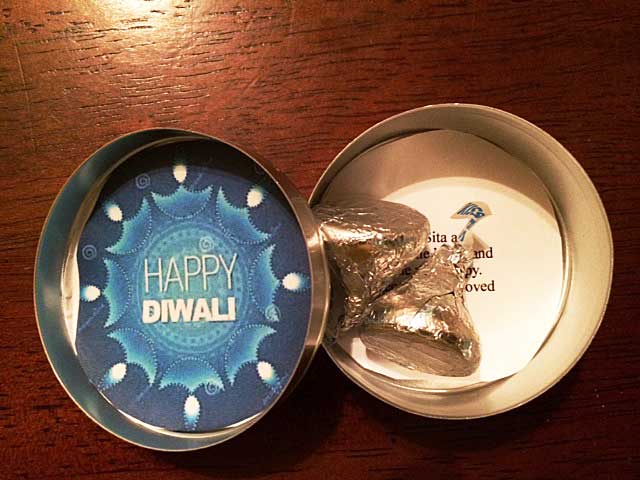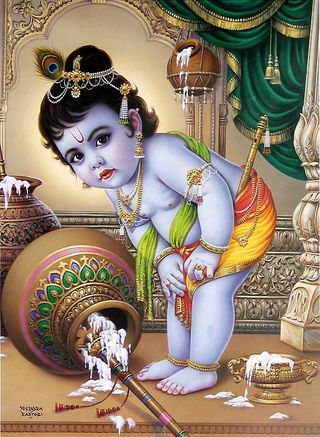 It's the birthday of our favourite boy wonder this Sunday, so let the festivities begin.  Butter of course is synonymous with Lord Krishna, but have you ever shown your kids how butter is made?
Here is a brief video to get you started – a great activity to fill a summer afternoon:
image via Google images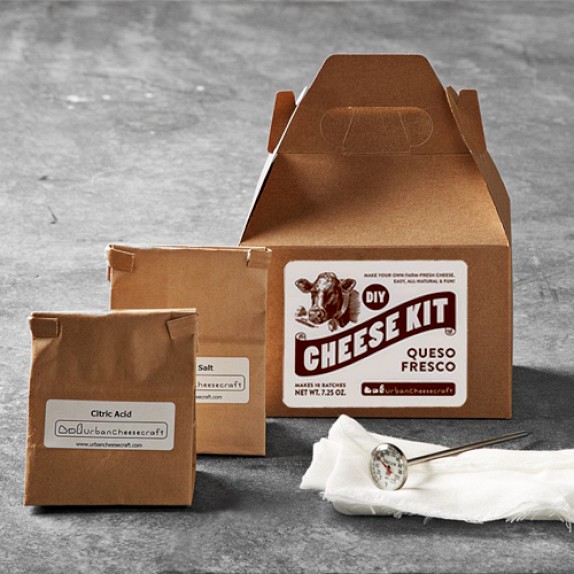 Hours of fun, a science lesson and a math lesson all rolled into one – and all for $11.99?  Check out Williams Sonoma's DIY Queso Fresco Cheese-Making Kit, on sale now.
Includes a cooking thermometer, cheese mold, instructions, and everything else you will need (just add milk).
image via Williams Sonoma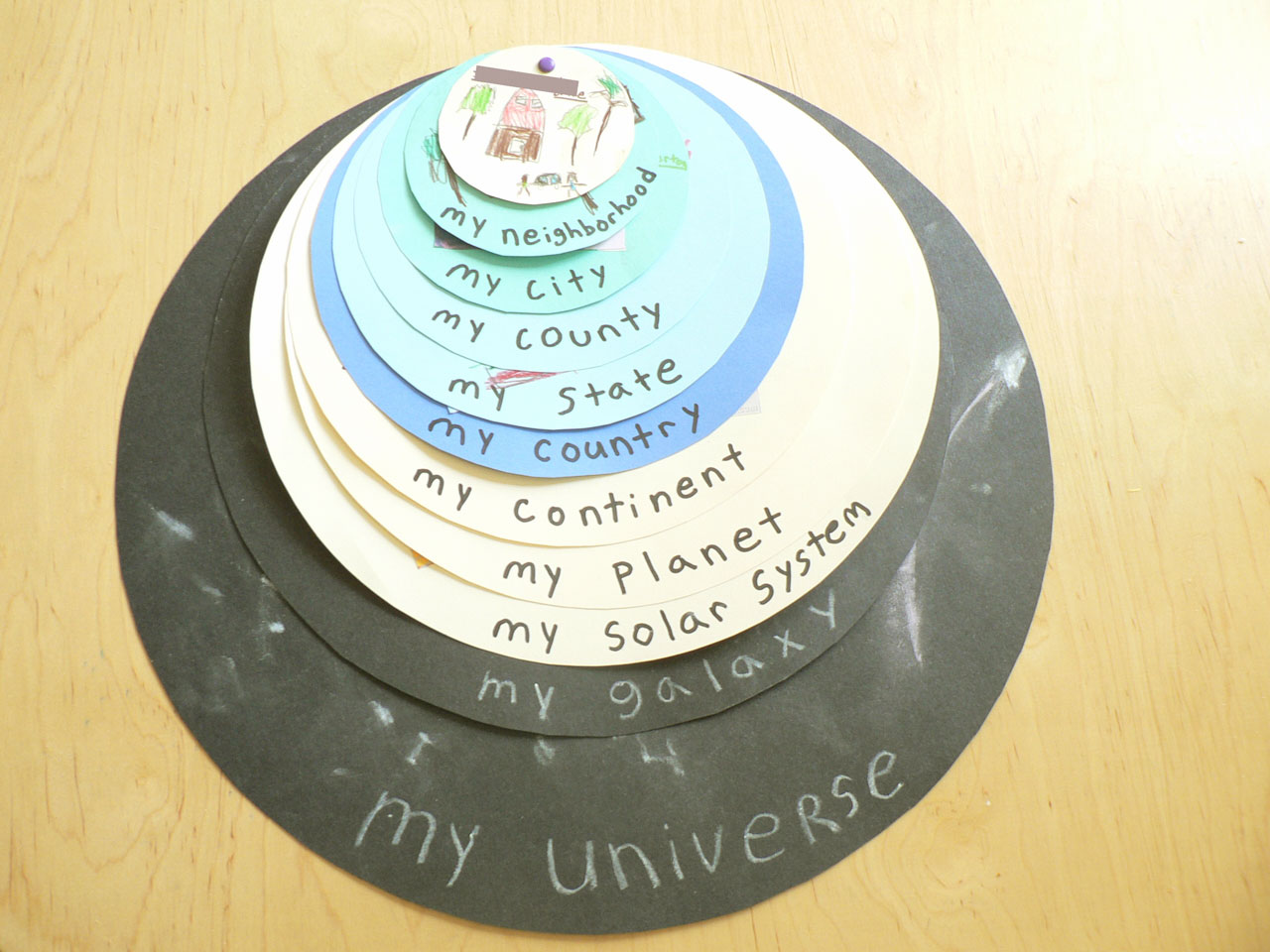 I do a course on Logic with my son (great for mathematical reasoning and for writing skills – more on that later) and we were working with Venn diagrams. My daughter wanted to join in – all those circles were very bewitching – so I had her put together this geography project.
It looks deceptively simple – but it took us about 3 hours to do properly. You will need 11 concentric circles (cut out using cardstock and a compass – with the smallest circle at 3.5″ in diameter and adding +1.25″ for the next largest circle – and you'll need a giant sheet of black cardstock if want to go out into "my galaxy" and "my universe").  My daughter insisted on drawing on most of the circles, but I also had her use computer printouts to cut and paste some things (e.g. for "my country," I printed a map of the United States and then she drew a US flag – printing out the right scale for each circle was a trial/error process).
A fun summer project incorporating math, geography and science!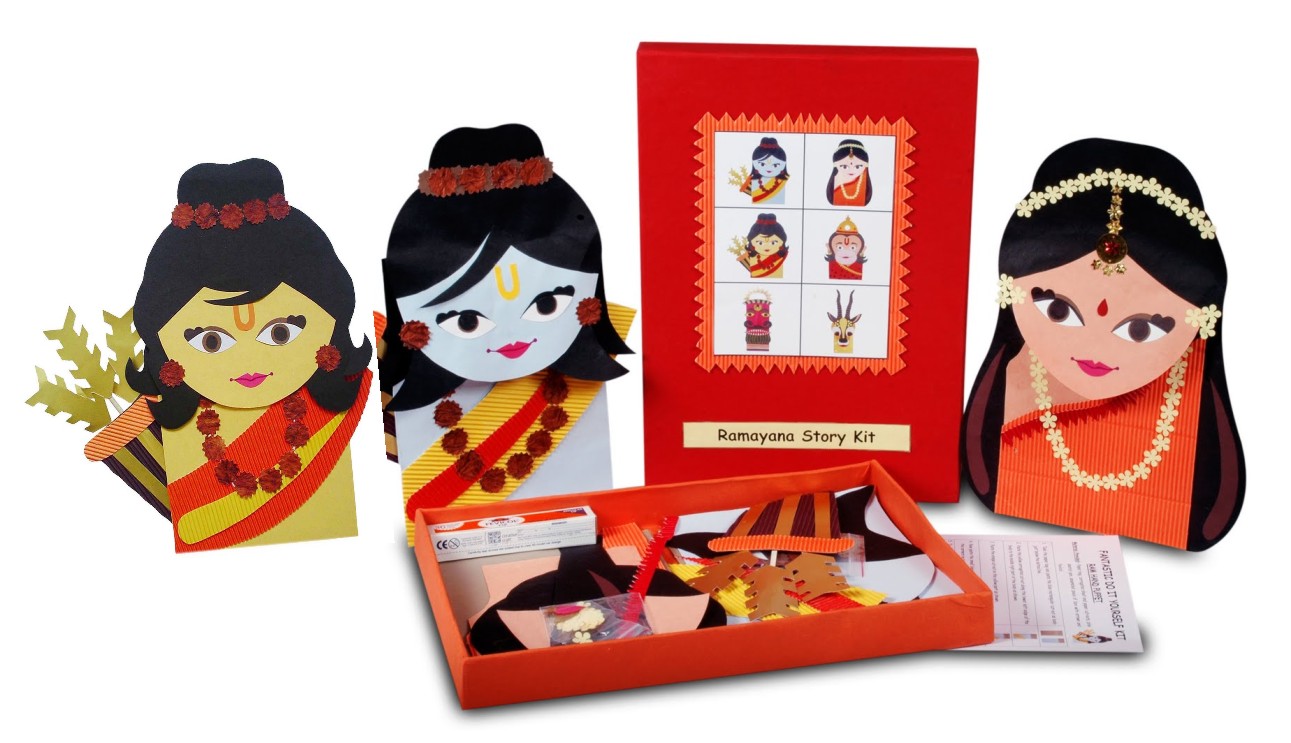 What do you think?  We're thinking of offering these DIY Craft Kits – highlighting various mythological stories with fun craft puppets, designed by an independent artist. We are trying to gauge interest, so let us know by commenting or via email (hello[at]gnaana.com) if you think they are something we should carry.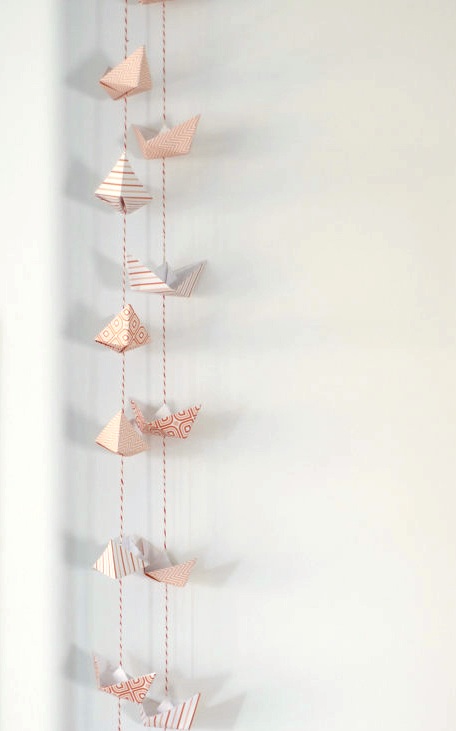 Today we join Meera Sriram and Praba Ram on a Blog Tour of their latest book Bijoy and the Big River.
I often think that even if I lived in India for my whole life, I would not be able to see even half of all of its beauty.  Bijoy and the Big River transports kids to Assam and the mighty Brahmaputra – so they can catch a glimpse (yes, literally a glimpse – as this book has wonderful photographs!) of life in India's Northeast.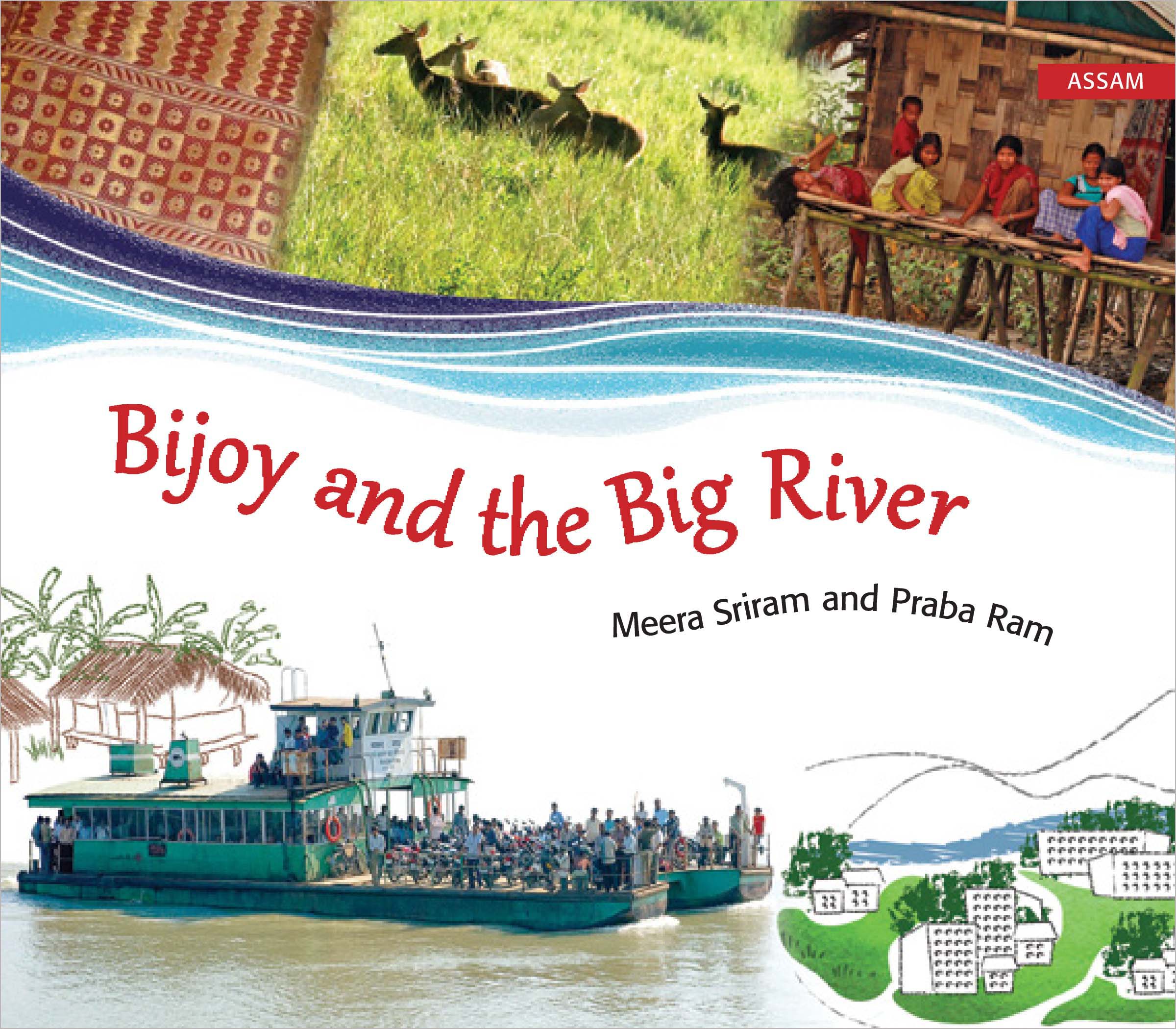 A wonderful read packed with vignettes about Eri "Peace" Silk, xihu (an endangered species of dolphin) and a subtle lesson of man's interdependence on nature – perfect as we celebrate Earth Day this week.
To build upon the book, Meera has suggested a simple and wonderful craft for kids:  Origami Paper Boat Torans
1)  Make a few paper boats (use paper in coordinating prints and colours);
2) String them together (you can also use beads, butterflies and other items for visual contrast); and
3) Hang
Meera informed us that this craft was used at a book launch event at the ANTS store in Bangalore last week (credit to artstales.blogspot.in)
Thanks, Meera and Praba for pointing us to this wonderful book.
Bijoy and the Big River is available via Tulika Books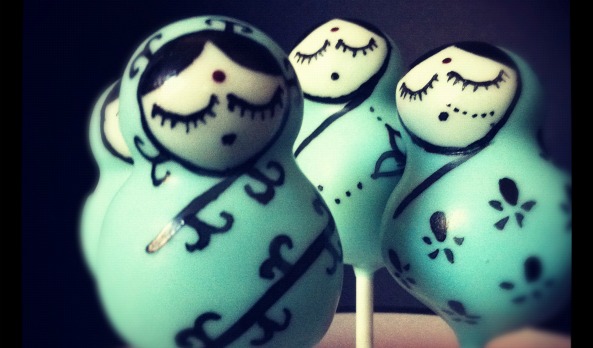 Are you part of the cakepop craze?  Check out these whimsical Ladies in Saris matryoshka edibles we found at delish! – a Nottingham, UK bakery.
Too cute to eat!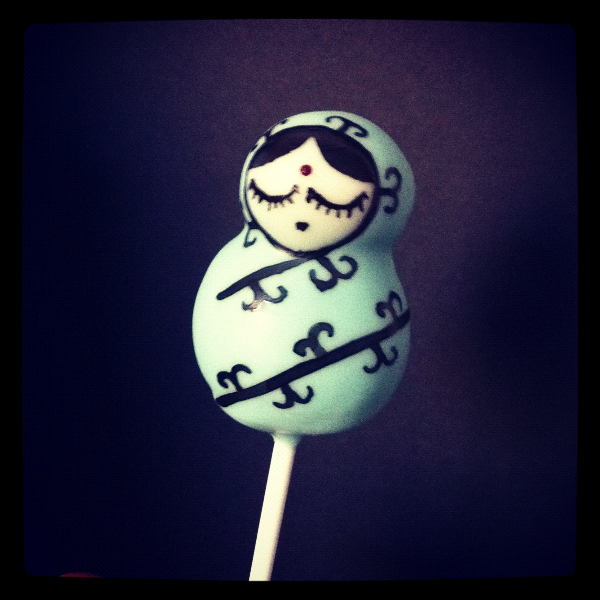 images via delish!