Archive for the 'food' Category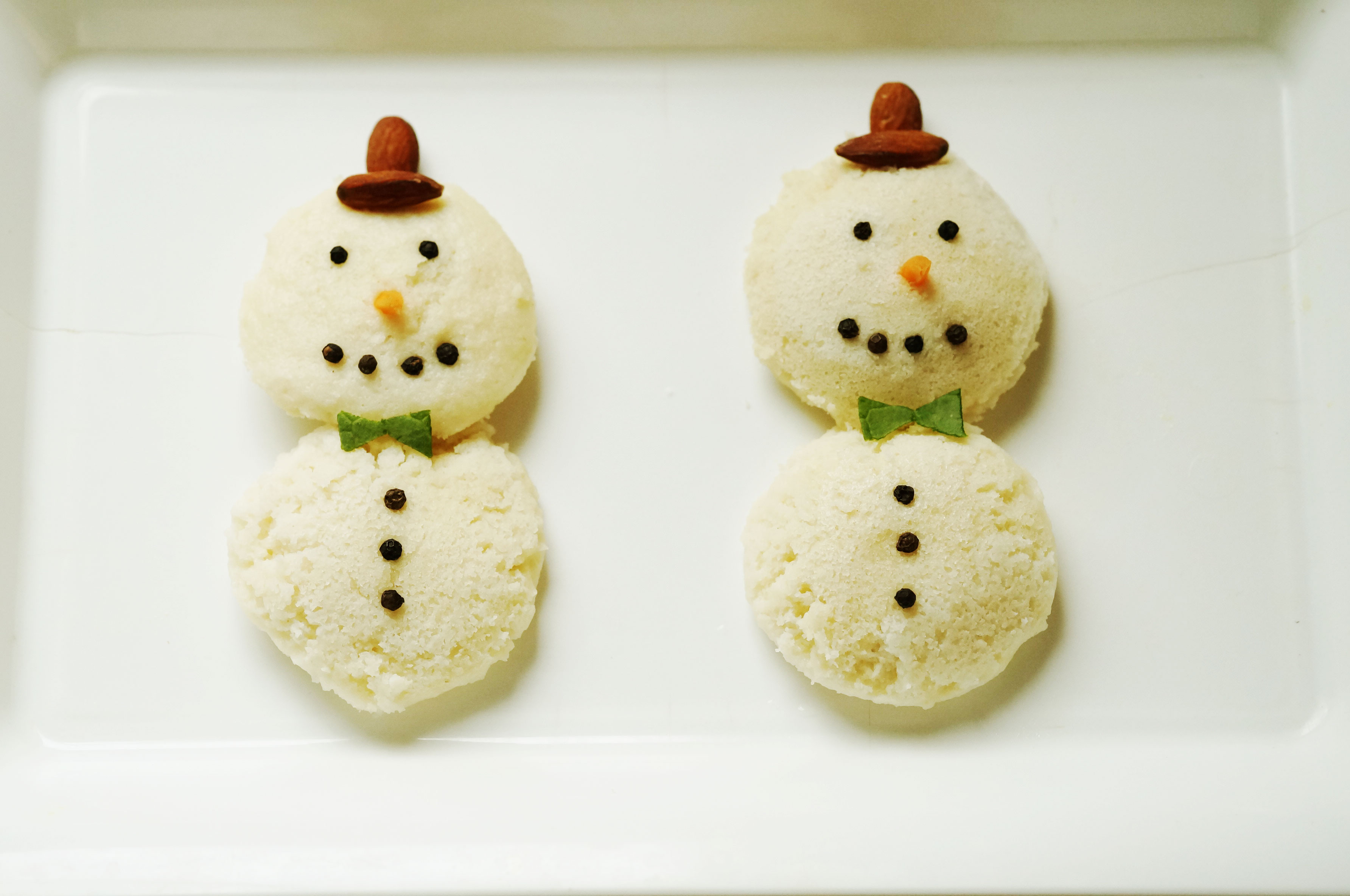 Fun with idles – complete with carrot nose and all. Spinach bowties, almond hats, and peppercorns complete the outfit.
And they melt in your mouth!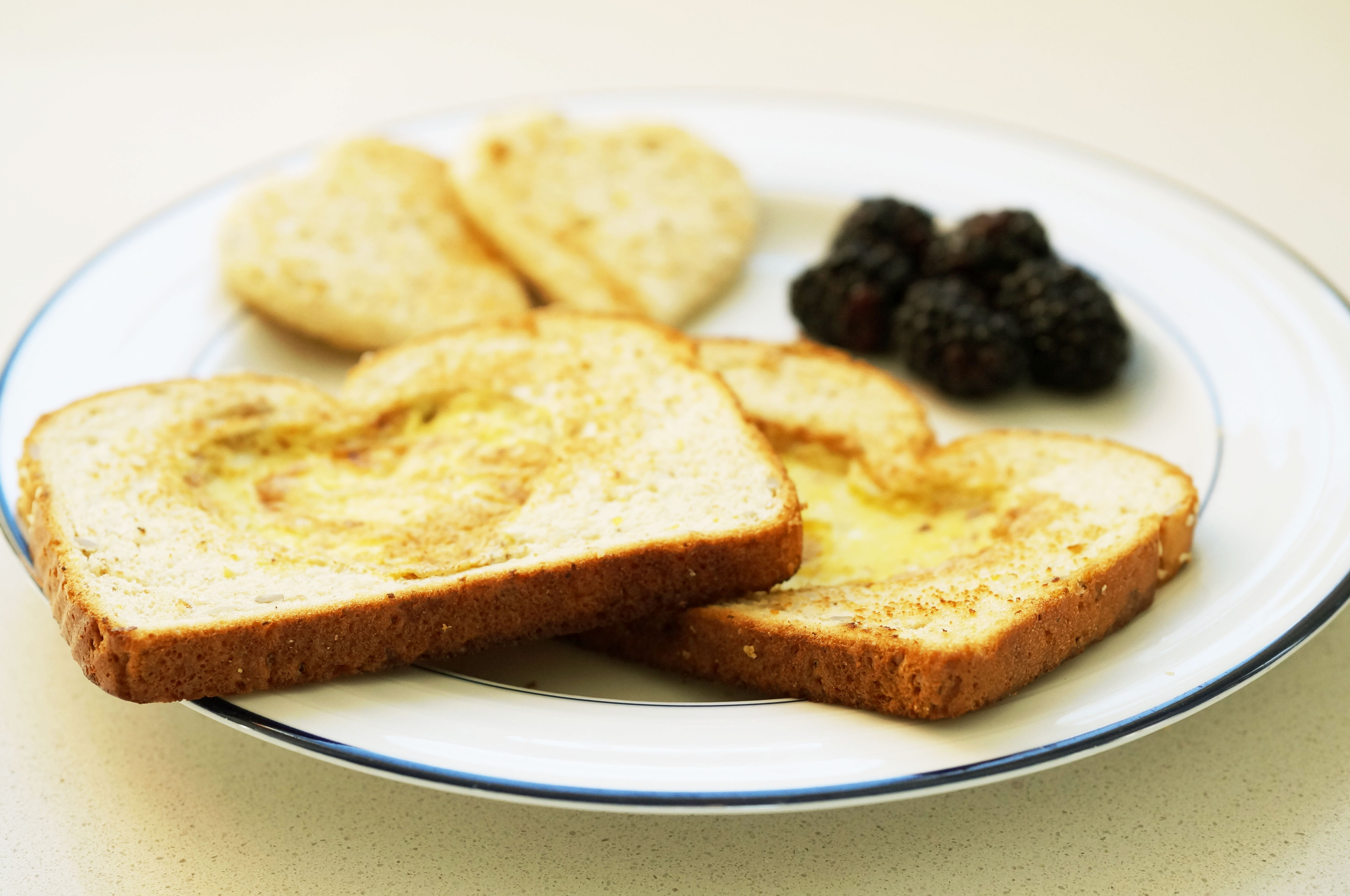 Winter holidays means more time for food creations with my family. Here is my latest creation, packed with protein: Masala Eggs-in-Heart-Toast.
Ingredients (for 2 slices of toast):
2 slices whole-grain bread
Butter
1 egg
1 Tbsp. diced onions
Salt (to taste)
Red chili powder (to taste – can omit for young kids, or substitute chopped green chilies for spice-enthusiasts)
Fresh grated ginger (to taste)
Dash of chia seed powder (optional)
** Tools: Heart-shaped cookie-cutter (or shape of your choice).
1) Using the cookie cutter, cut shape out from each slice of bread. Set aside slices and cut-outs.
2) In a small bowl, whisk the egg and add in the remaining ingredients (except for the butter).
3) Heat a non-stick pan over medium-low heat. When pan is heated (you can test to see if water sizzles), melt some butter and place a toast slice in the pan. Immediately pour 1/2 of the egg mixture into the hole. When the egg is set on top, flip the bread to cook on the other side. Repeat with the other slice.
4) When you are finished with the slices, you can butter and toast the cut-outs in the pan.
Our nanny heard about this trick somewhere, so we tried it: just trim some store-bought scallions and plant in soil. They will grow back over-and-over again. We've had never-ending scallions this summer – saving us 99 cents a bunch and really, nothing beats fresh-picked produce from your garden.
Video instructions:
To add to the bliss, I (accidentally) created this lazy dinner we now call Spicy Scallion Pasta:
Cooked pasta
Olive oil
Salt (to taste)
Fresh chopped scallions
Crushed red pepper (lots!)
Parmesan cheese
Toss and eat. Garden-to-table in 10-minutes flat (maybe even 5 if you use angel hair pasta).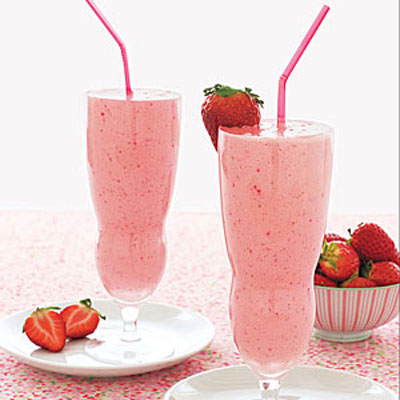 Lassis with a twist: cool, refreshing, quick, and healthy. What's not to love about strawberry lassis? Add a shot of protein powder for extra oomphh.
Recipe here…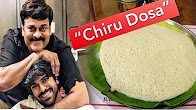 It's called the Chiru Dosa – apparently a fluffy, zero-oil, steamed dosa "created by" legendary Telugu actor Chiranjeevi. (Note, however, it seems from the reports that Chiranjeevi wasn't actually slaving away in the kitchen – he directed his chefs to actually work out the details. We're just saying…).
The story doesn't just end there – Chiranjeevi didn't just name a dosa after himself – his son Ram Charan presented a patent application of the dosa to his father at his 60th birthday bash.
Need we comment?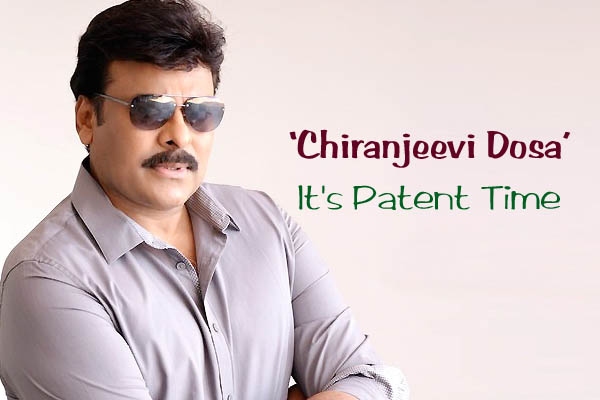 Remember these? Cheese and Chutney Sandwiches? I call it my lazy lunch – coriander chutney (when we have some lying around) for a North Indian flavour, and my mom's Andhra mango pickle for when I have serious spice cravings.
I packed a coriander one in my daughter's lunch the other day – dubbed the "Indian Grilled Cheese."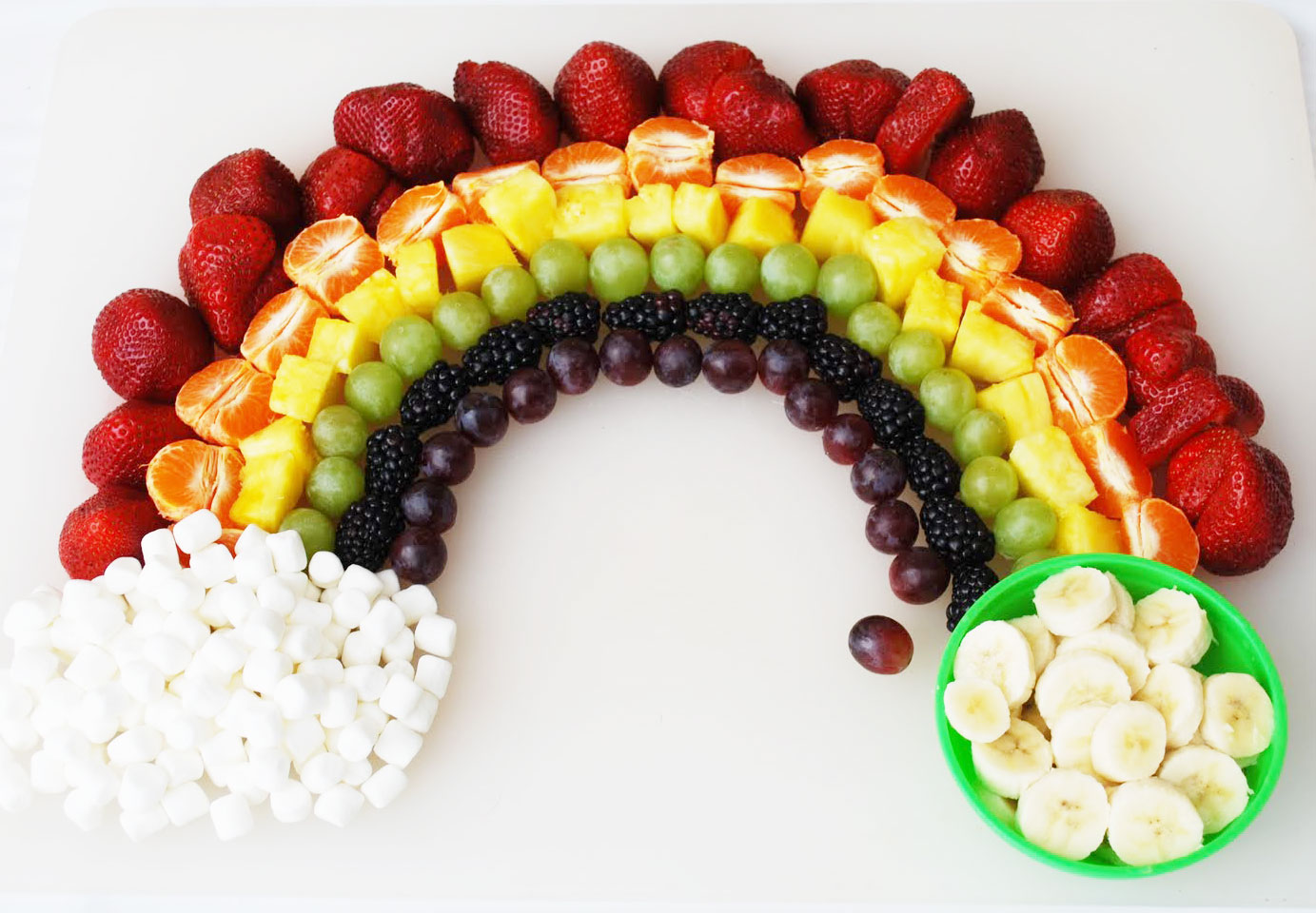 Too cold to get messy outside this year? Move your party indoors with these colourful and tasty treat ideas found on Pinterest. Add an arts & crafts station, fun music, and (vacuumable) confetti – and you won't even feel like you're missing out on anything.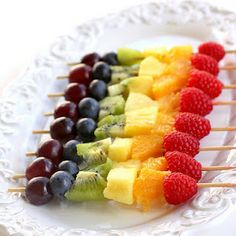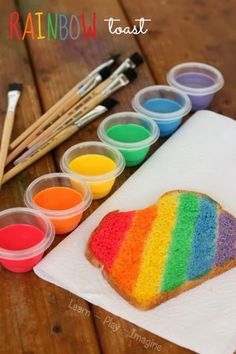 You can also add this cool science project (which Dad did with the kids a few weeks ago – it was a bit messy (read: keep it in the kitchen) – but it worked and the kids loved it): rainbow density tower (instructions here):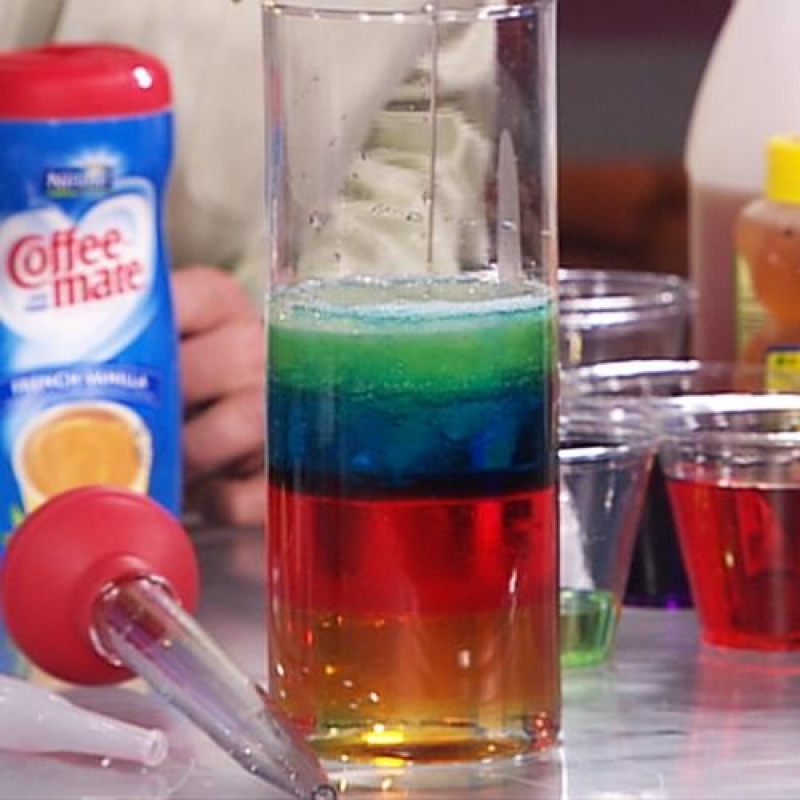 And of course, don't forget our Happy Holi Banner!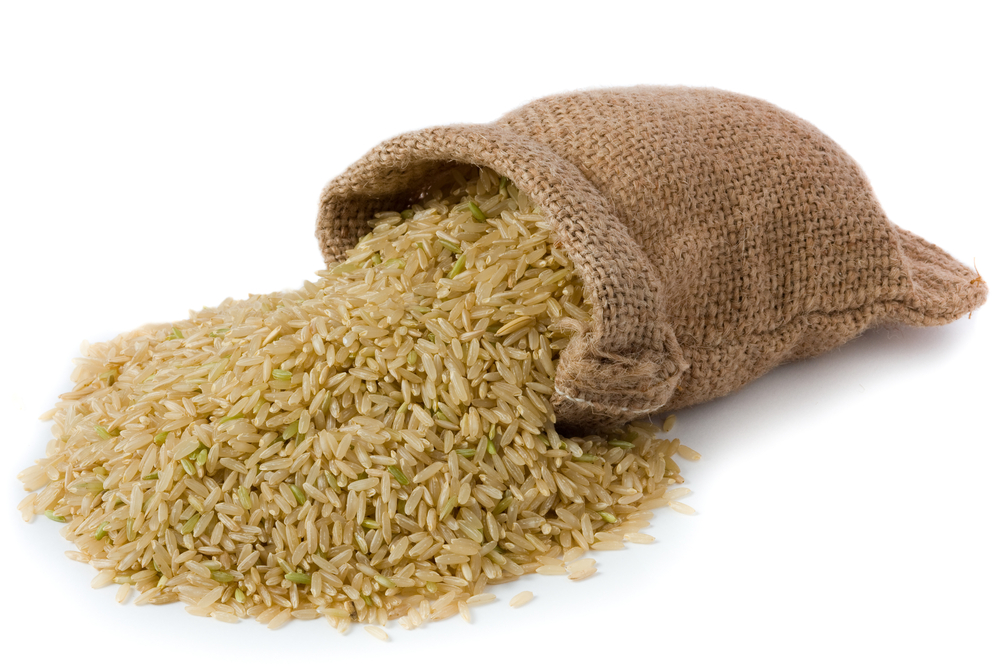 I joke with my kids that we're the brown family – and not just because we have have brown skin. We eat brown everything: brown rice, brown bread, brown pizza crust, brown flour, brown bagels, brown (wheat) pasta…
Except croissants. I haven't found whole wheat croissants. Yet.
We had friends over for lunch the other weekend and I made a spanish rice dish with (guess) brown rice. My friend R. commented on how the light the rice was, and that she couldn't tell it was brown rice.
So here's my take on brown rice:
1. Don't buy brown rice from the Indian grocery store. It's a lot of work in rinsing, and it cooks too heavy and dense.
2. Don't buy Uncle Ben's "brown rice" from the grocery story down the street. I tastes fake. I don't think birds would eat that either.
3. We only buy brown rice from 2 stores: Trader Joe's (Brown Jasmine Rice) and Fresh & Easy
After all, brown is better…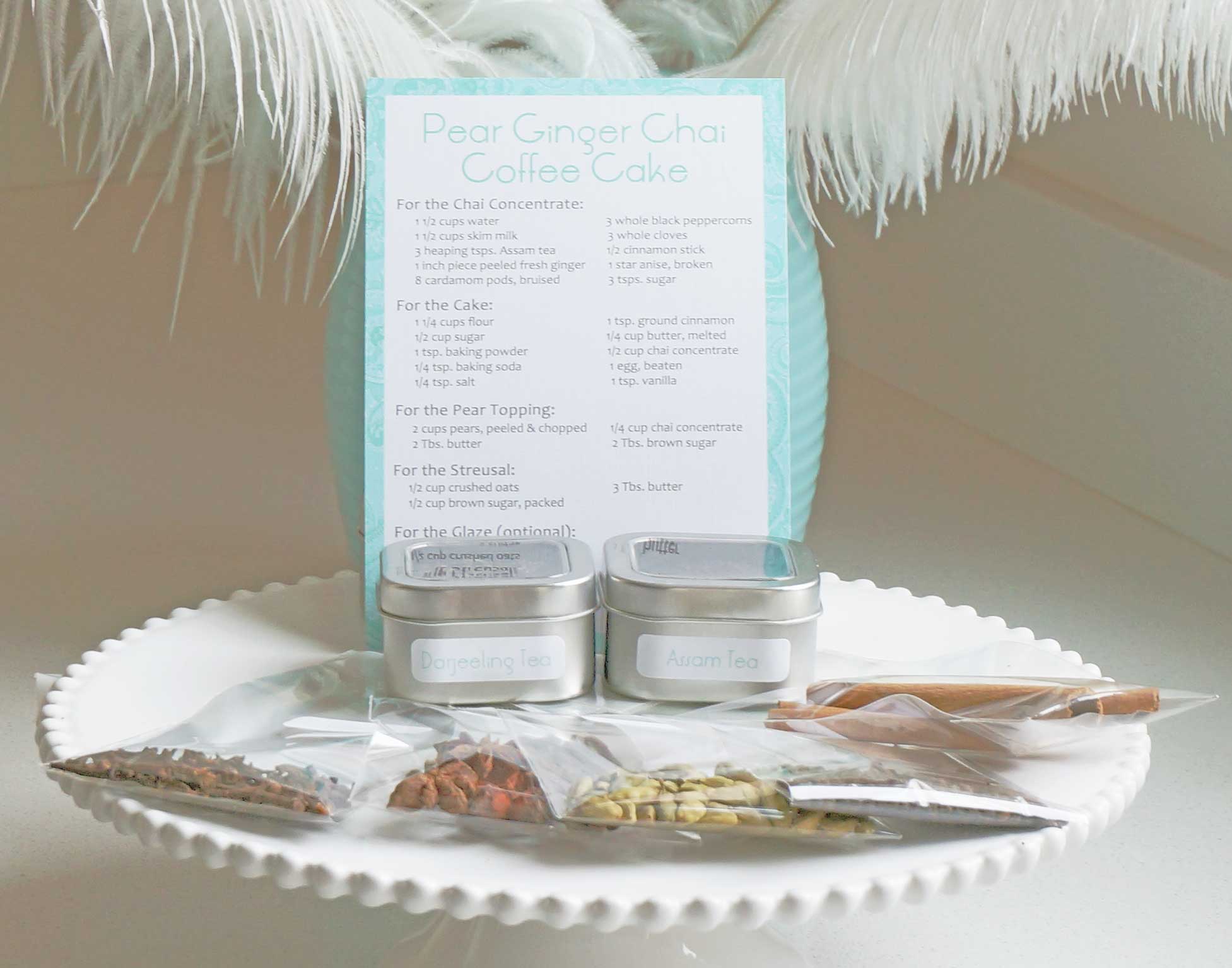 Holiday gift baskets this year: recipe kits for homemade masala chai and my Pear Ginger Chai Coffee Cake. Included in the kits are recipe cards with instructions, tea strainers, tins for Assam and Darjeeling teas, and small pouches of spices: cardamom, peppercorns, anise stars, cinnamon bark, and cloves.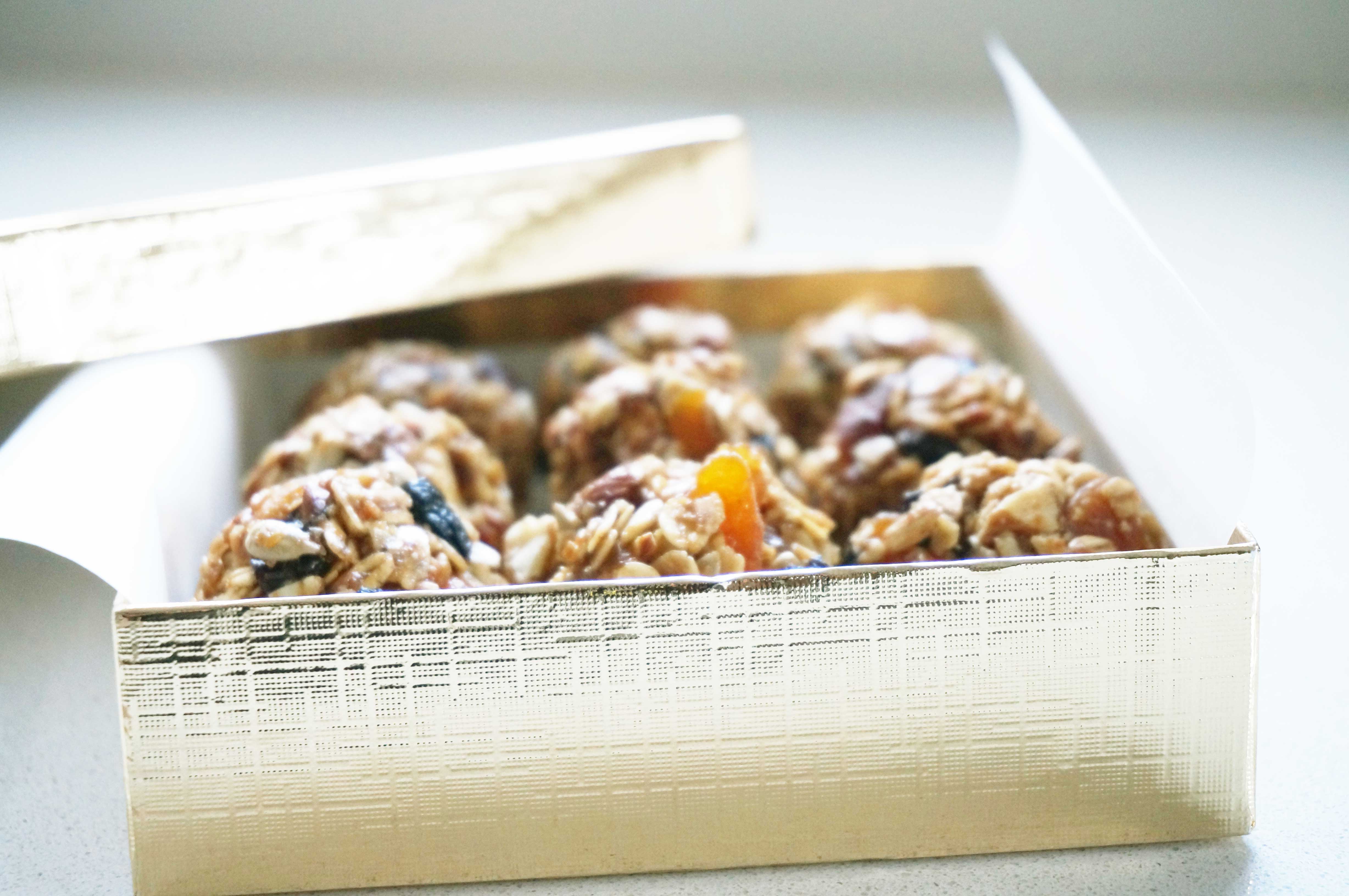 One of the best things to come out of this Diwali (other than the amazing, refreshing time spent with family and friends, of course) were these Granola Laddoos that I made for Mithai Boxes for guests at our Diwali Party. A most ingenious – albeit accidental – creation, if I do say so myself.
Recipe from here. I had planned to cut them into squares, as per the recipe, but I must have goofed up, and the squares never formed. So I rolled them into laddoos.
Super healthy. Super fun. A pat on the back for my brilliant self…