Archive for the 'from Gnaana' Category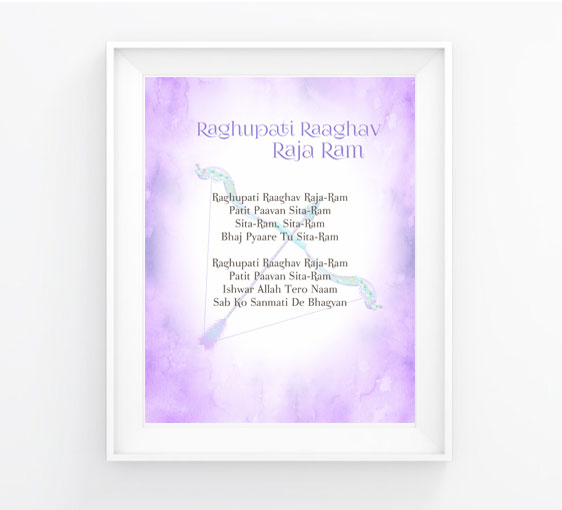 Celebrate Shri Rama Navami tomorrow, April 5th, with our beautiful print featuring "Raghupati Raaghav Raja Ram" – a must-learn bhajan for all Hindu kids.
As you may know, this version of the Bhajan (some call it a dhun) was a favorite of, and popularized by, Gandhiji – and was reportedly sung during the great Salt March to Dandi in 1930.
The Bhajan of course extols the virtues of Lord Rama. (See here for a more in-depth explanation of the lyrics).
We have also created a unique Paper Learning Puzzle – a terrific, hands-on activity to help kids learn the Bhajan. Just print, cut, and have kids rearrange the lines in the proper order – reciting the lines as they do so. Careful! There are a few tricks, so kids have to really know the lines to get it right.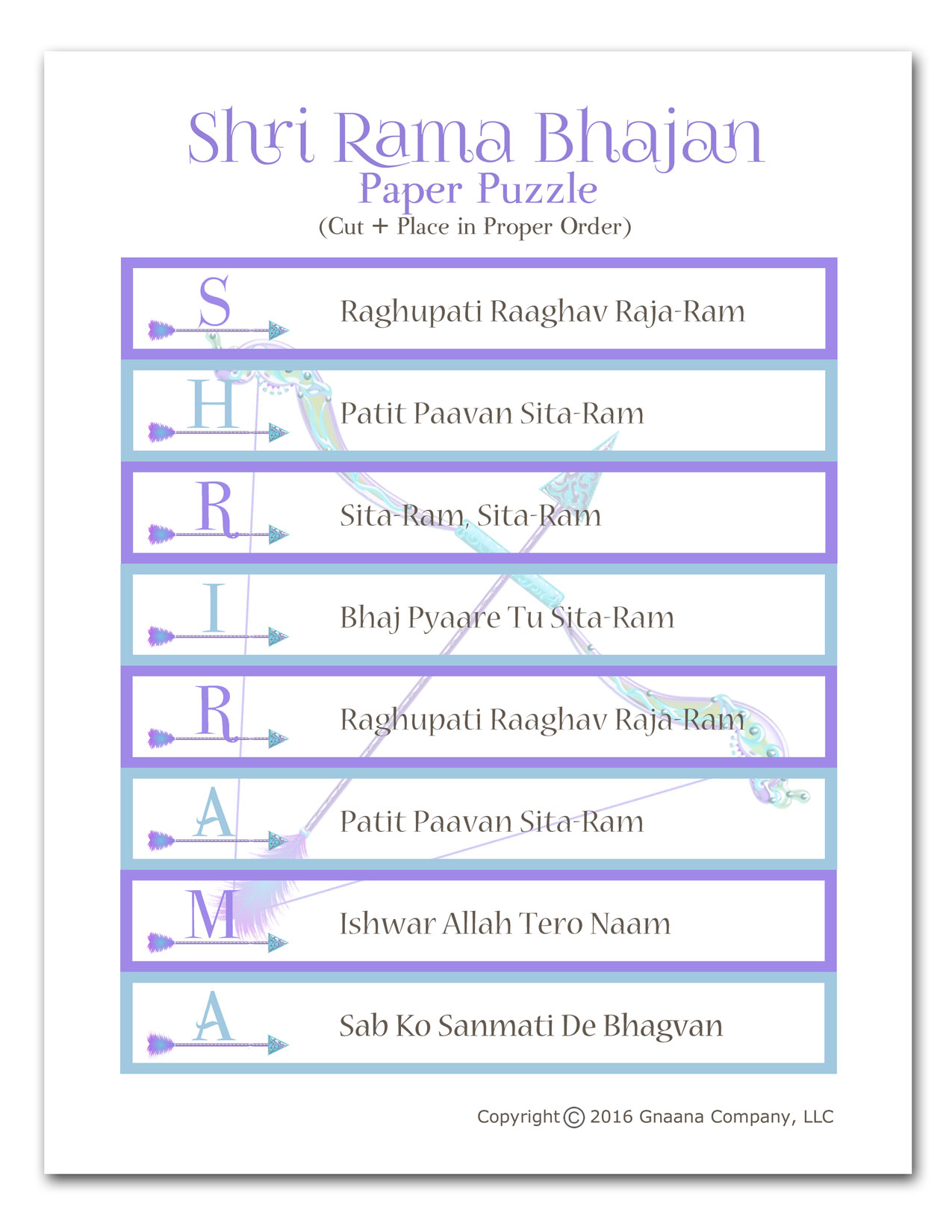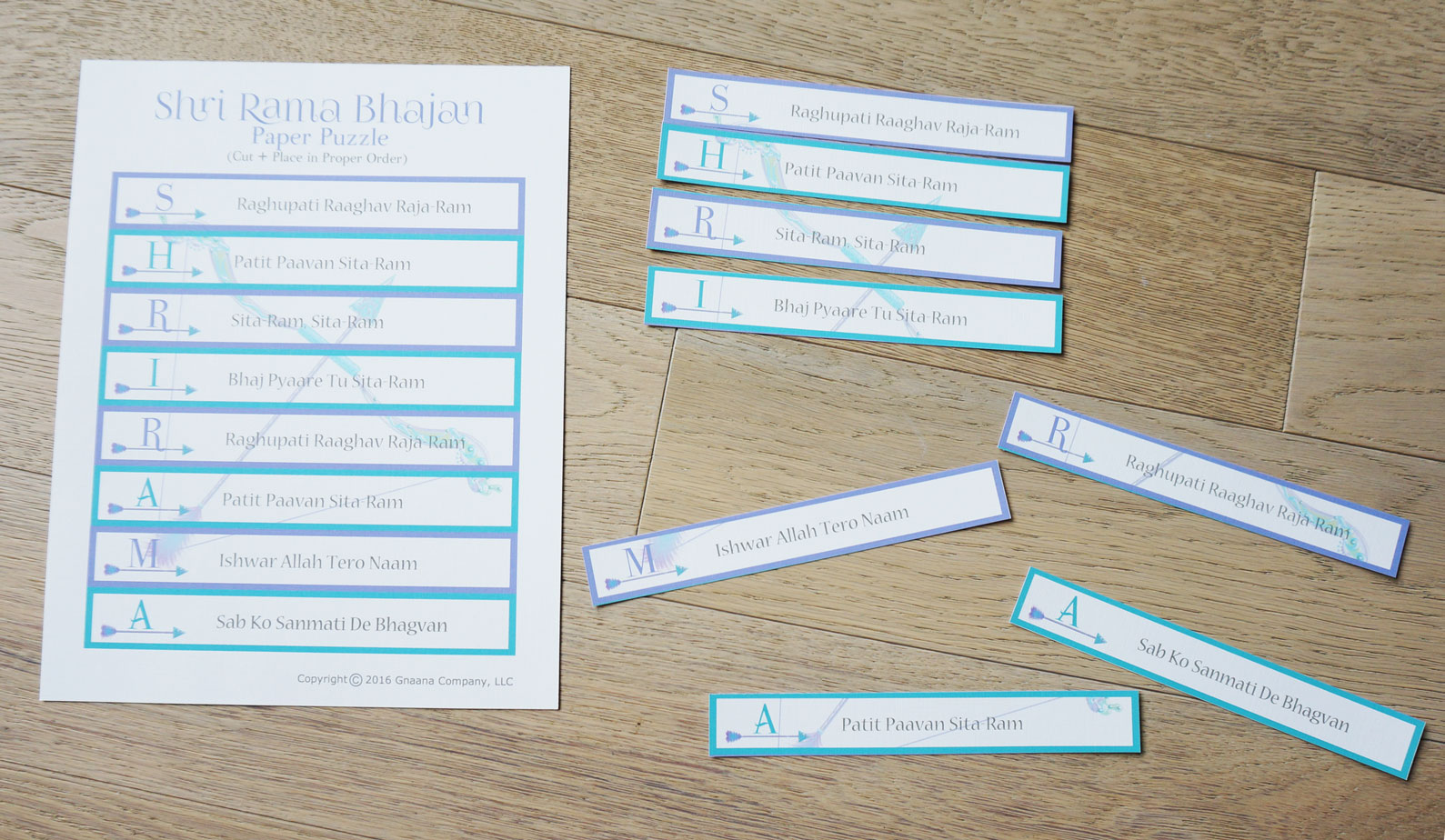 It's a great way to celebrate Lord Rama's birthday!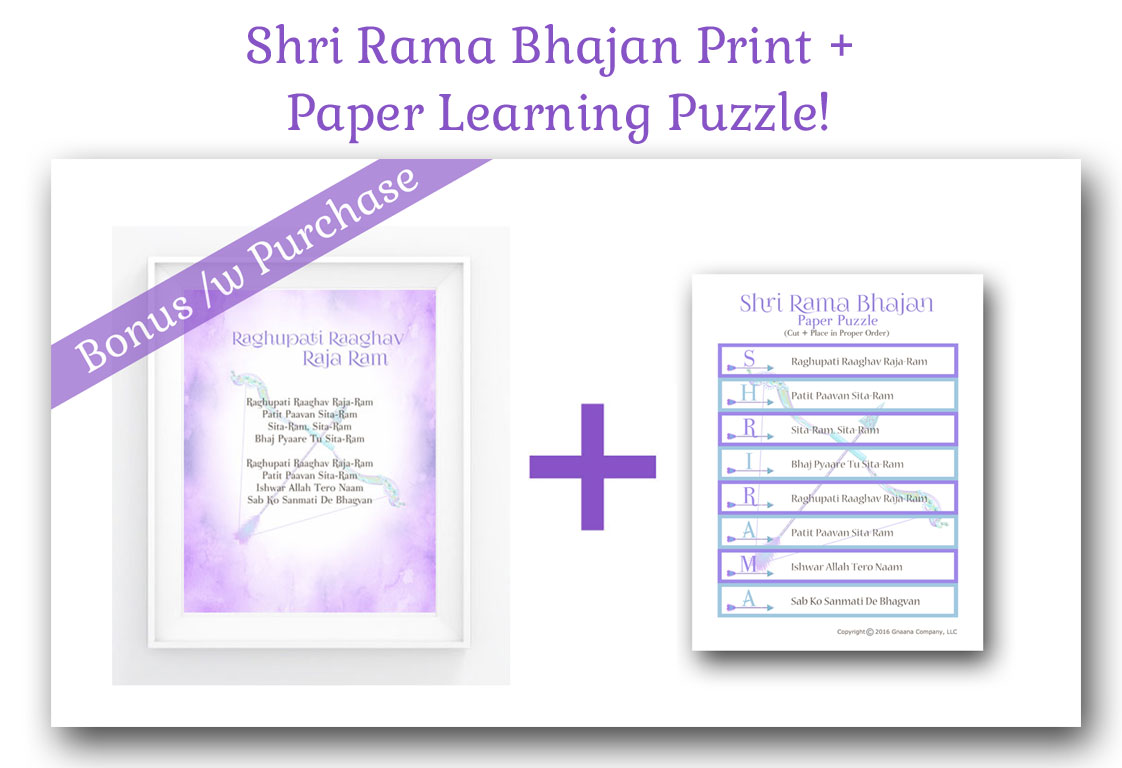 Available as a digital download for $5 in our Etsy Shop.
For $5, you will receive the following digital files package:
* 3 versions of our Shri Rama Bhajan Print: English, Hindi, and Hindi /w English
* Paper Learning Puzzle
Print, Learn, Recite & Enjoy!
Happy Shri Rama Navami!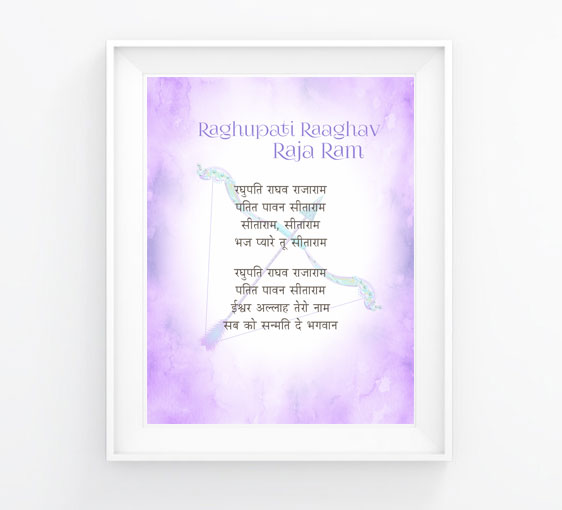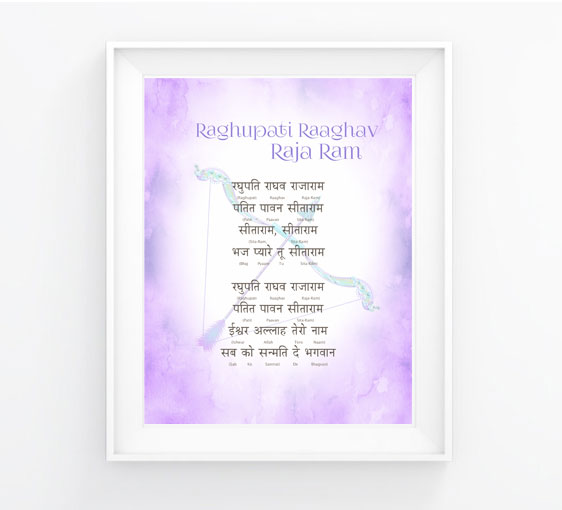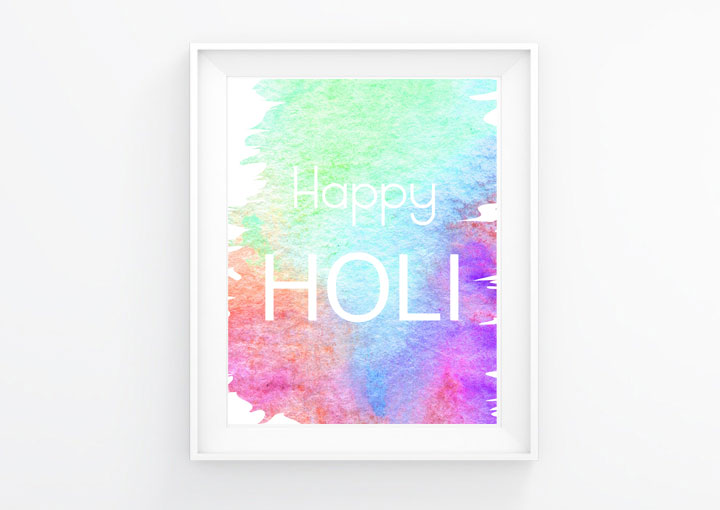 It's that time of year again! HOLI time – coming up on March 12! Celebrate with our gorgeous Happy Holi Print, available as a digital download in our Etsy Shop.
We've paired the print with an exciting activity for kids to learn the names of colors in their mother tongue: a clever crossword puzzle with Indian-themed riddles for kids to solve!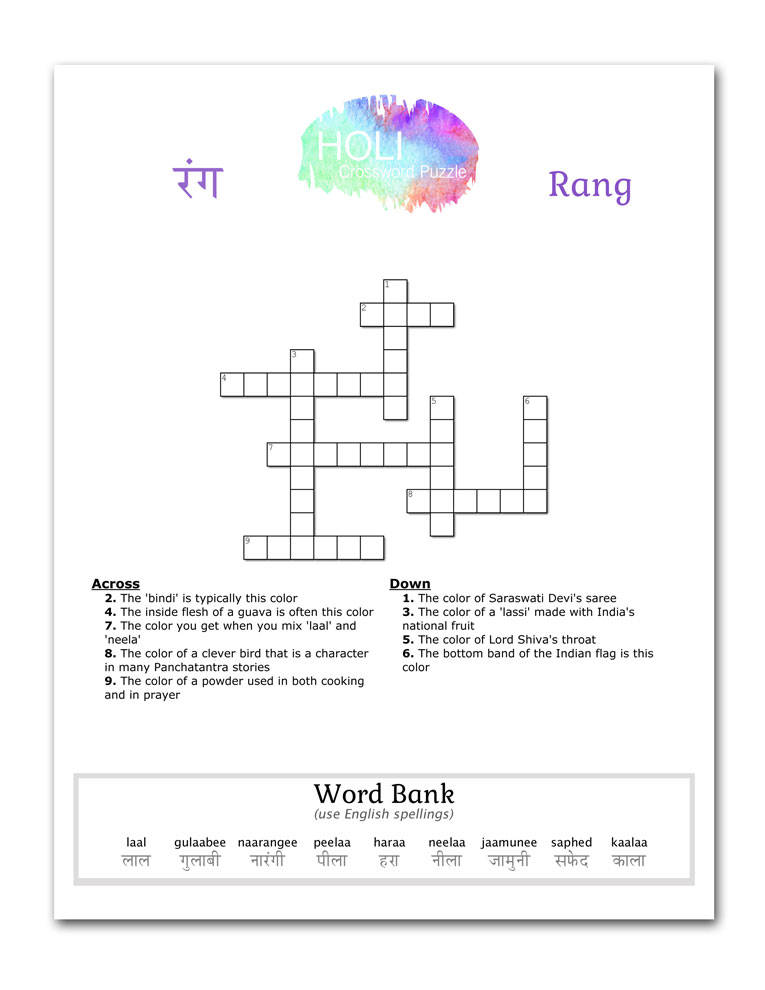 What is the color of a lassi made with India's national fruit? (Hindi answer: "naarangee")
What is the color of Lord Shiva's throat? (Hindi answer: "neelaa")
Crossword puzzle is available in all of the 7 languages Gnaana supports: Hindi, Gujarati, Telugu, Punjabi, Tamil, Bengali, and Kannada. The puzzle is aimed at 2nd graders and up, but can be completed by younger kids with parental help. A terrific way to learn and reinforce color names.
For $5, you will receive the following digital file package:
* 2 versions of our Happy Holi print (8.5″x11″ & 8″x10″ for photo printing)
* Your choice of Indic language crossword puzzle
* English version of crossword puzzle.
As an added BONUS, if you purchase our Bindi Baby Colors Book, we'll send you the above for free. (Files will be emailed upon purchase).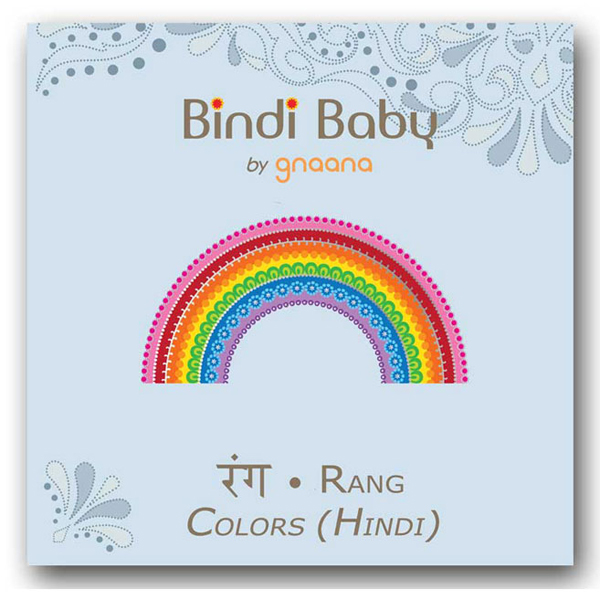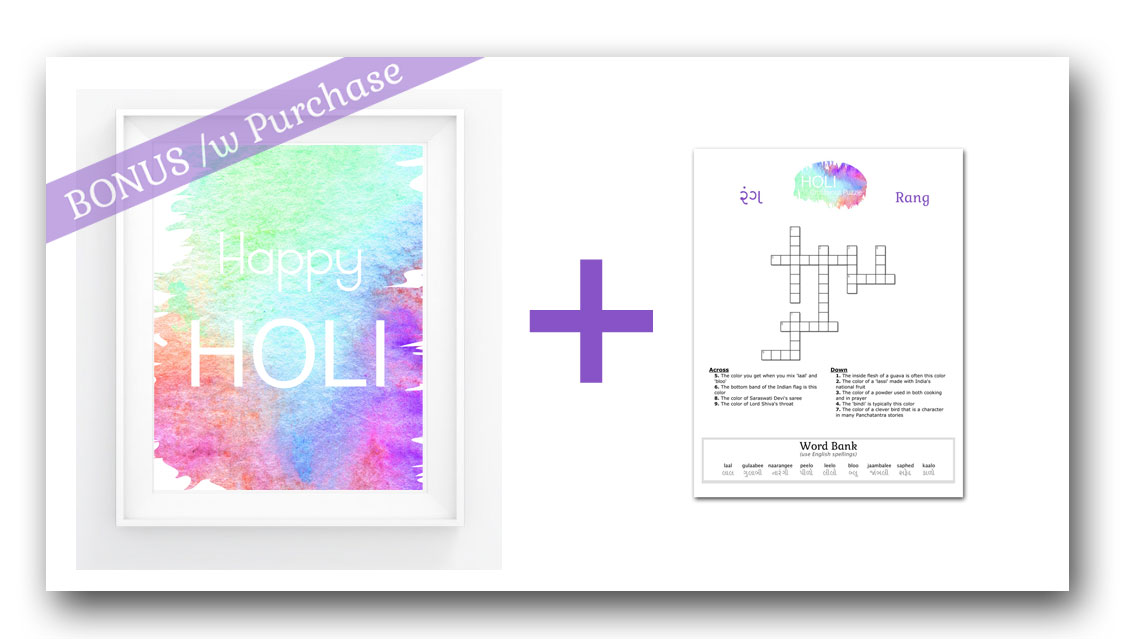 HAPPY HOLI!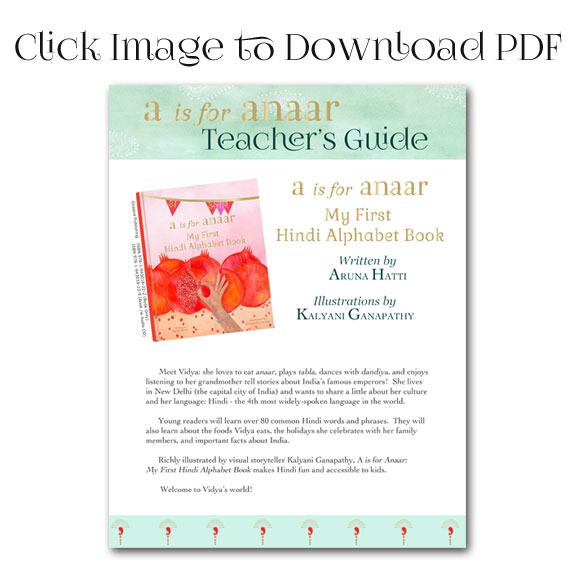 Suno! Suno! Parents and teachers: Our A is for Anaar Teacher's Guide is now available! This 7-page Guide is rich with supplementary information to enhance your A is for Anaar reading experience – complete with Reading Tips, Fun Facts about Hindi, About India, Discussion Questions and more!
Click on the image above, or download here…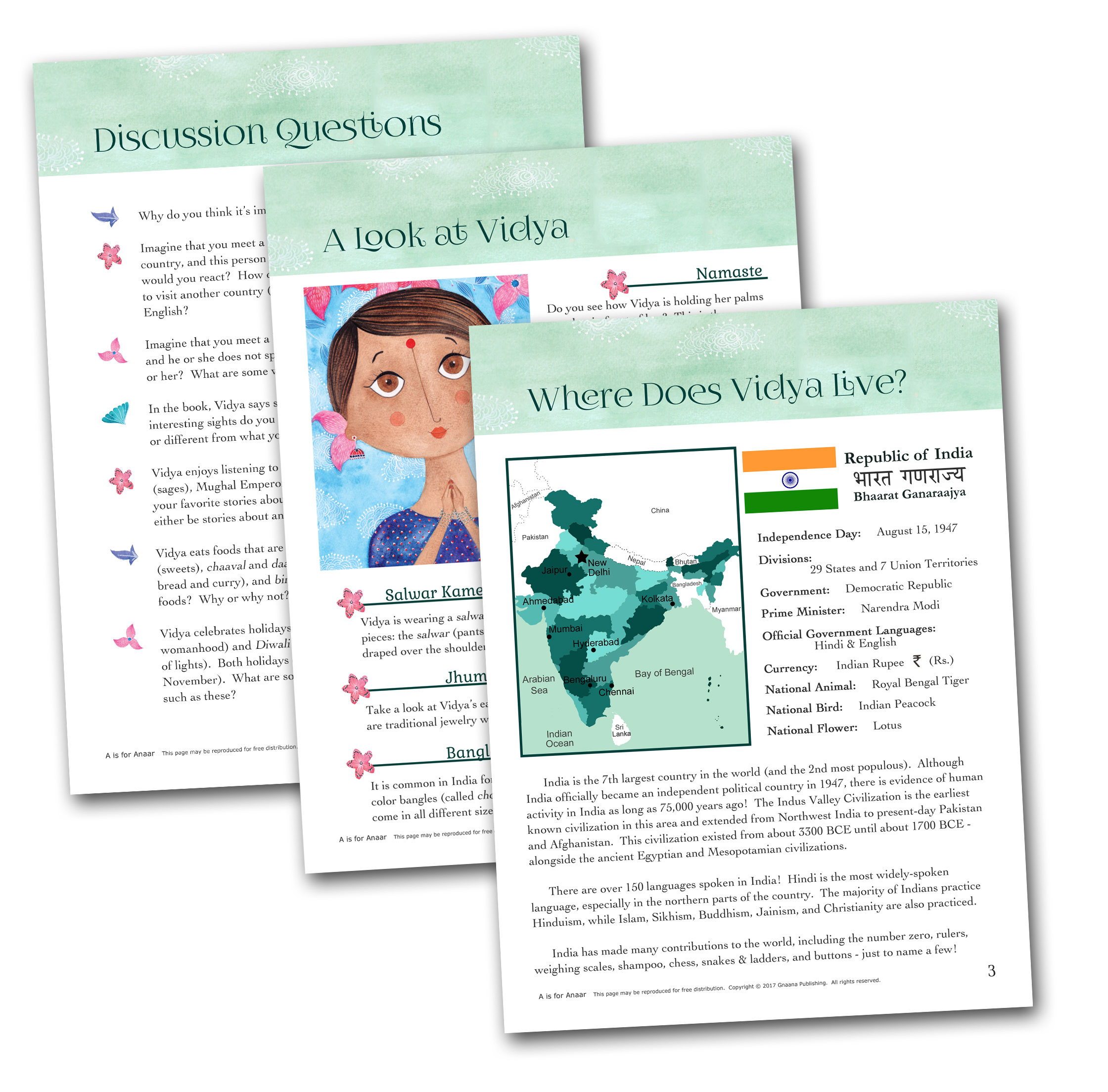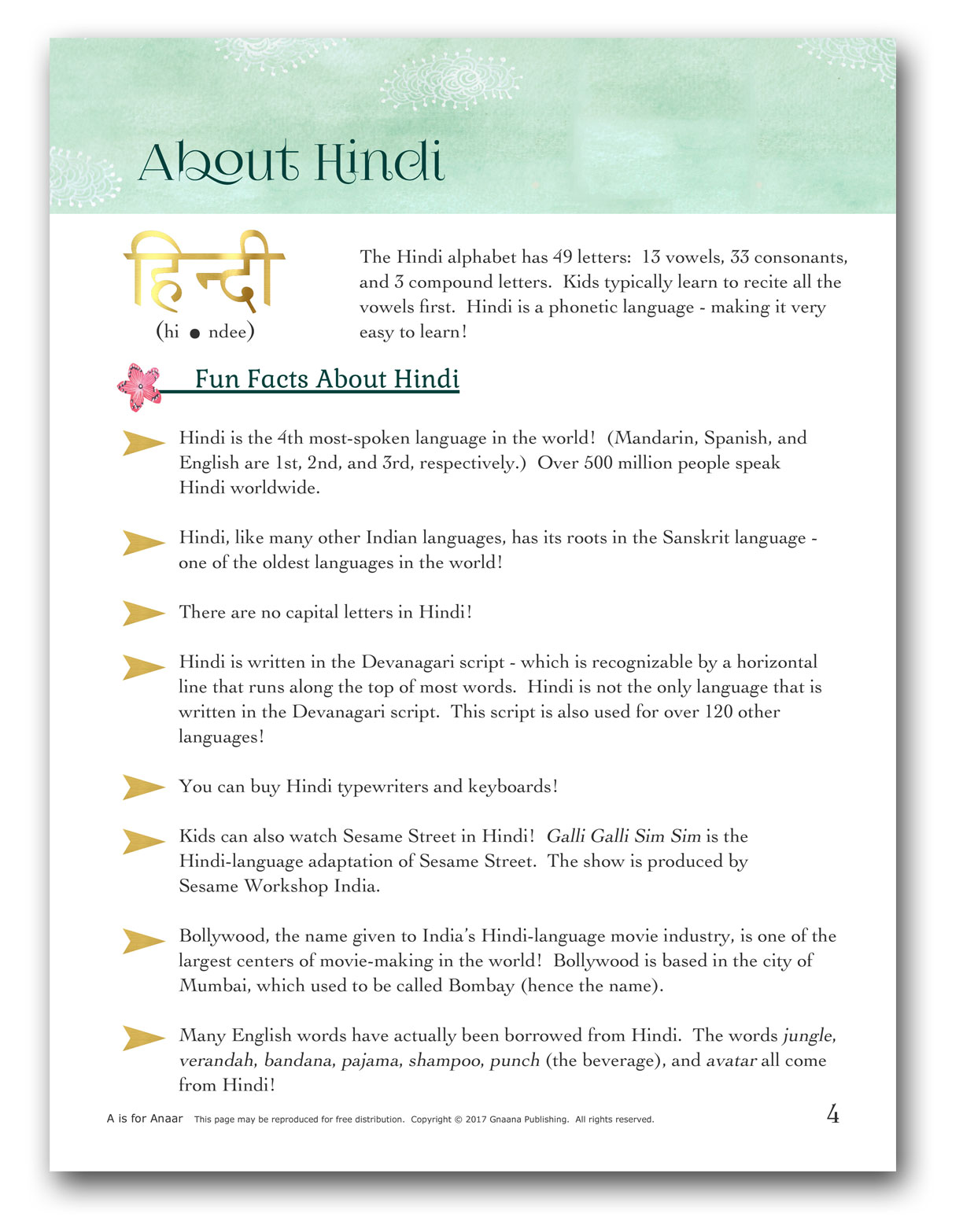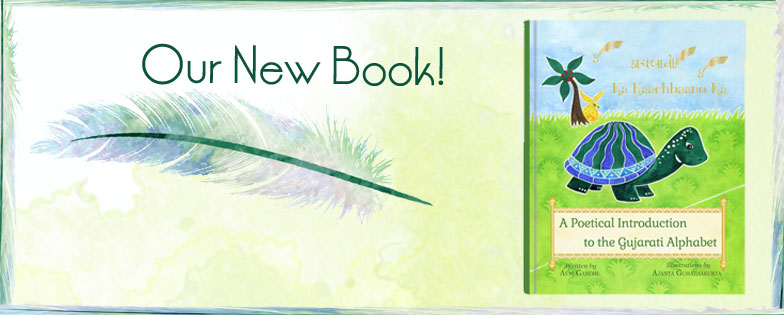 Can you tell we are very excited about our new Gujarati Alphabet Book?  Read our Press Release here…
This book wouldn't have been possible, of course, without our wonderful Author Avni Gandhi and Illustrator Ajanta Guhathakurta.  Here is a little more about them:
Author:  Avni Gandhi
Avni is an elementary school teacher, an aspiring artist, and a proud mother. She migrated to America during high school and has remained deeply connected with her Indian cultural heritage. Avni is passionate about ensuring that the next generation remains connected to its cultural roots, and spends her free time creating new educational materials for her family. She graduated from the University of California, Los Angeles with a B.A. in Psychology, and obtained her teaching credentials from Cal State University, Northridge. She taught at the CHIME Institute in Woodland Hills, CA before deciding to stay at home with her beautiful son, Arjav.
Illustrator:  Ajanta Guhathakurta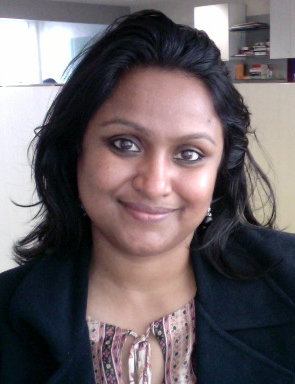 An art graduate and having vast experience of 20+ years, Ajanta Guhathakurta is a painter, children's book illustrator, and designer. She has worked with many leading publishers and media houses globally. She has been conducting creative workshops since 1996. Ajanta is based in New Delhi, India and runs her media cum design house named Mizeebi Media.
*  *  *
And if you haven't heard, we are hosting a wonderful giveaway of our I Love Gujarati Giveaway Trunk – featuring a curated selection of products:
*1. A copy of our new Gujarati Alphabet book – Ka Kaachbaano Ka
*2. Flavorful India – Gujarati Cookbook
*3. "I Love Gujarati" embroidered kid's apron
*4. Gujarati doll-making kit
*5. Mini notebook-size Gujarati alphabet poster
*6. Gandhi – A March to the Sea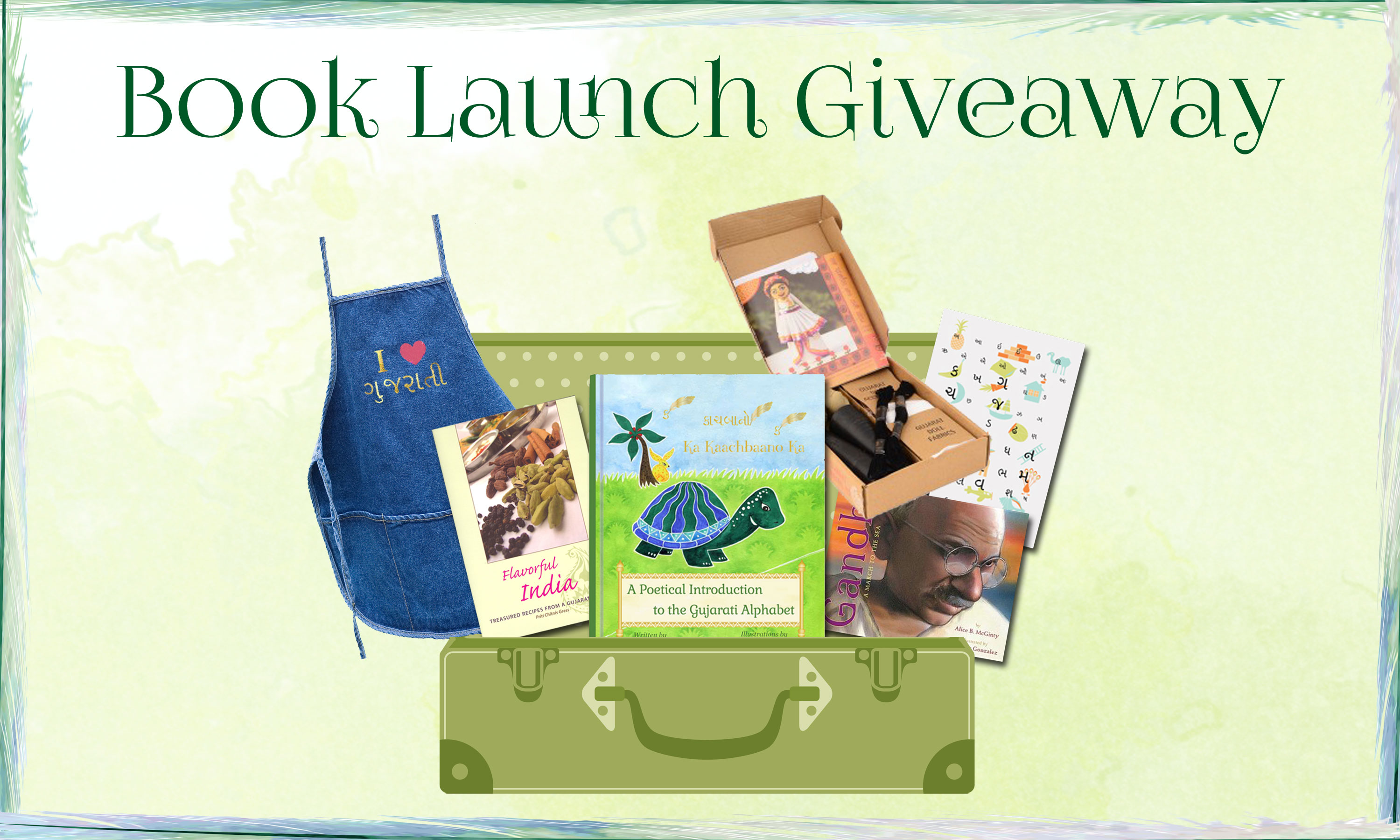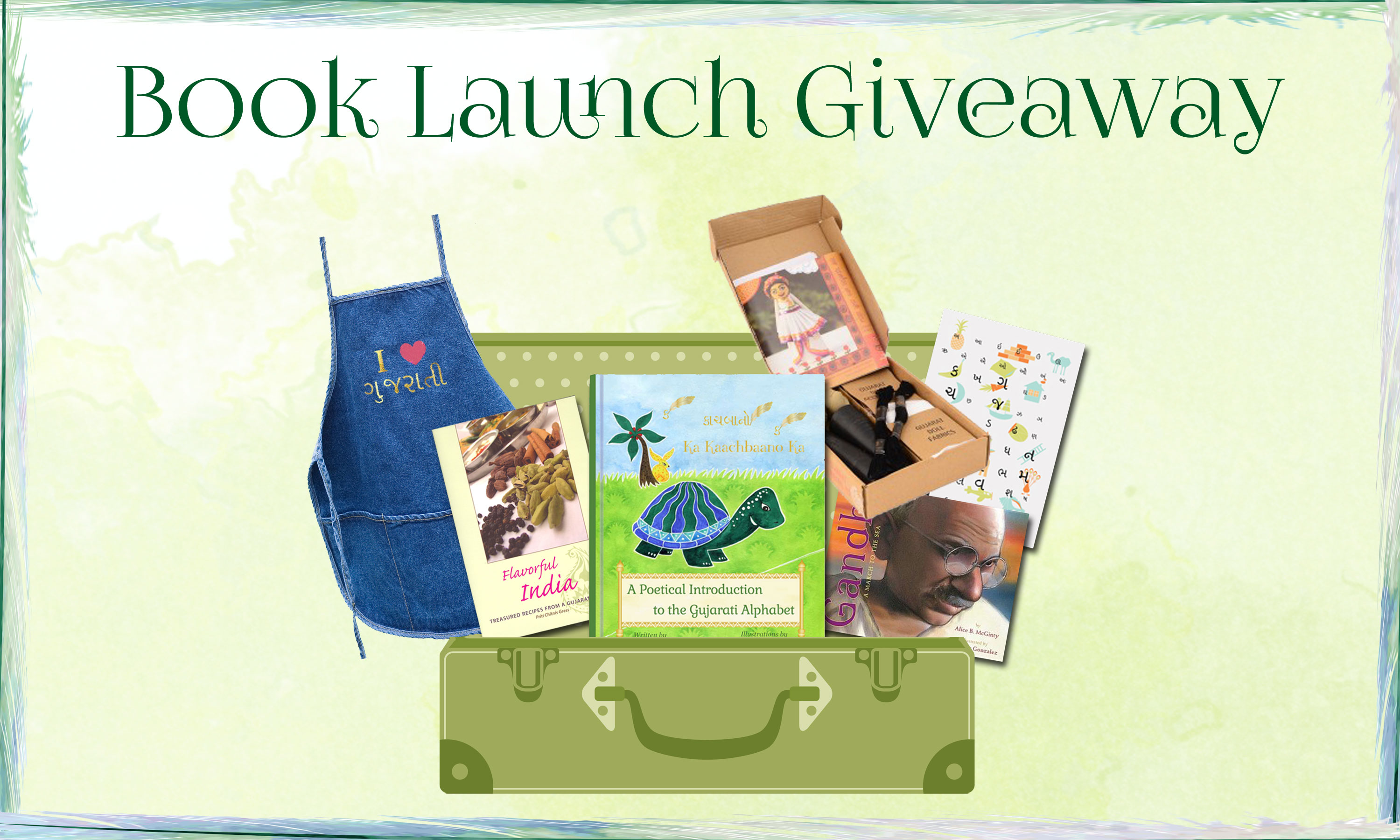 Join us as we celebrate the launch of our new Gujarati Alphabet Book for kids – Ka Kaachbaano Ka: A Poetical Introduction to the Gujarati Alphabet.
Along with select partners, we are hosting a giveaway of our I Love Gujarati Giveaway Trunk – featuring a curated selection of products:
*1. A copy of our new Gujarati Alphabet book – Ka Kaachbaano Ka
*2. Flavorful India – Gujarati Cookbook
*3. "I Love Gujarati" embroidered kids apron
*4. Gujarati doll-making kit
*5. Mini notebook-size Gujarati alphabet poster
*6. Gandhi – A March to the Sea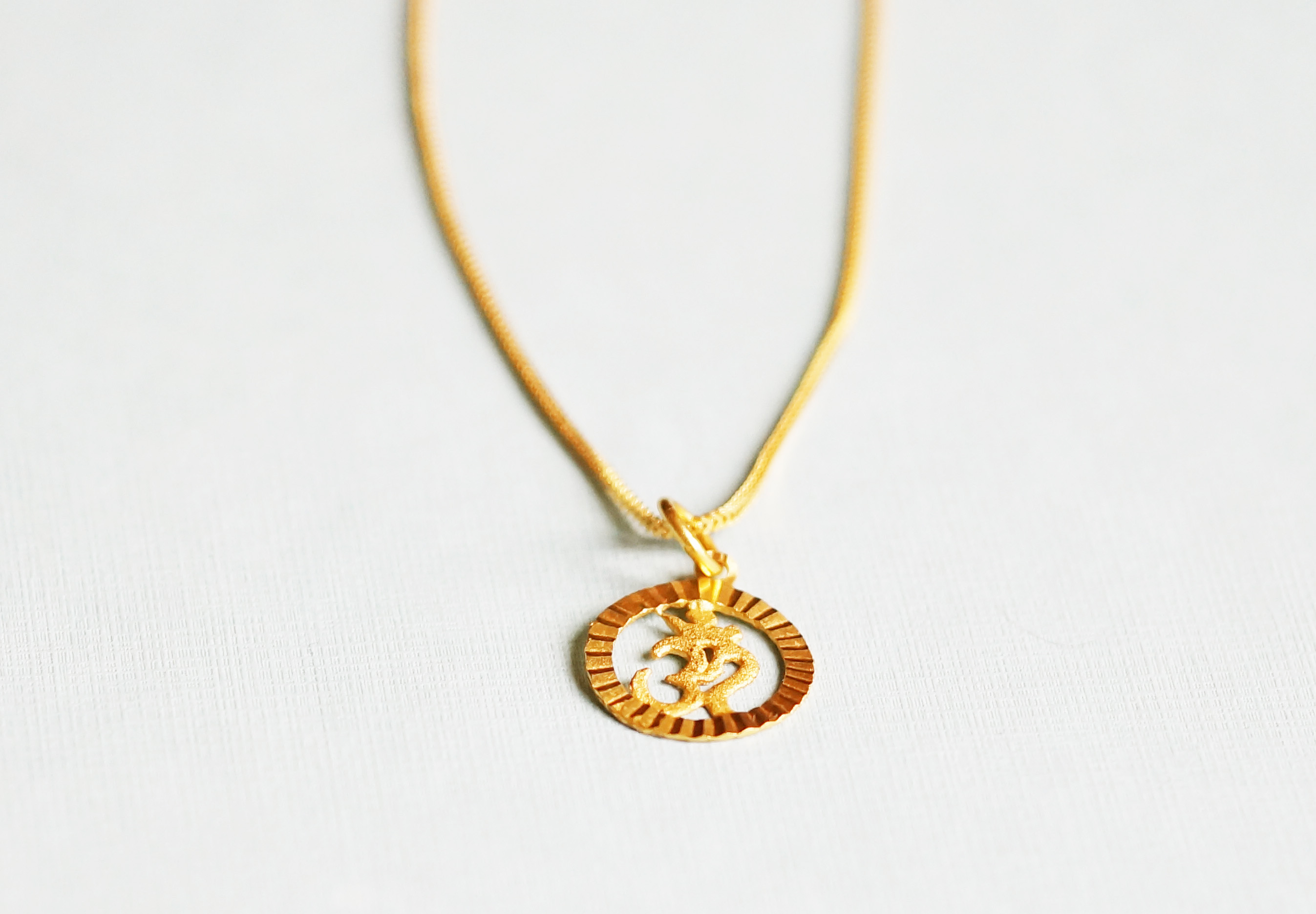 I held on to this hazy fantasy for the past couple of months that American really could be post-racial after Obama.
Obviously, that fantasy will stay as a fantasy.
Over the years, in the interest of inclusion, Gnaana has refrained from expressing political commentary. However, to all our readers, please know that we absolutely reject Trump's racist, divisive, and destructive rhetoric and policies. Over the past week, I have sensed a mix of fear, depression, and anger within our South Asian community. The rapid rise of hate crimes, racist remarks, and innuendo has touched our community, and such incidents will likely increase in frequency.
Personally, the recent events have only made me more resolute to continue Gnaana's mission – to educate our children and communities about our noble culture. It is now more important than ever to study and to be able to explain ourselves to others.
To set an example for my kids, I pulled out my little OM necklace and upgraded its status from occasional-wear to daily-wear. I have not left the house without it since the election. I wear my tradition, culture, and religion close to my heart. I am proud of it. I am not afraid.
If you or anyone you know experience any harassment or physical or verbal assault, we encourage you to report the incidents to your local police department and also to the Hindu American Foundation (see here…)
Please do not remain silent. Please do not be afraid.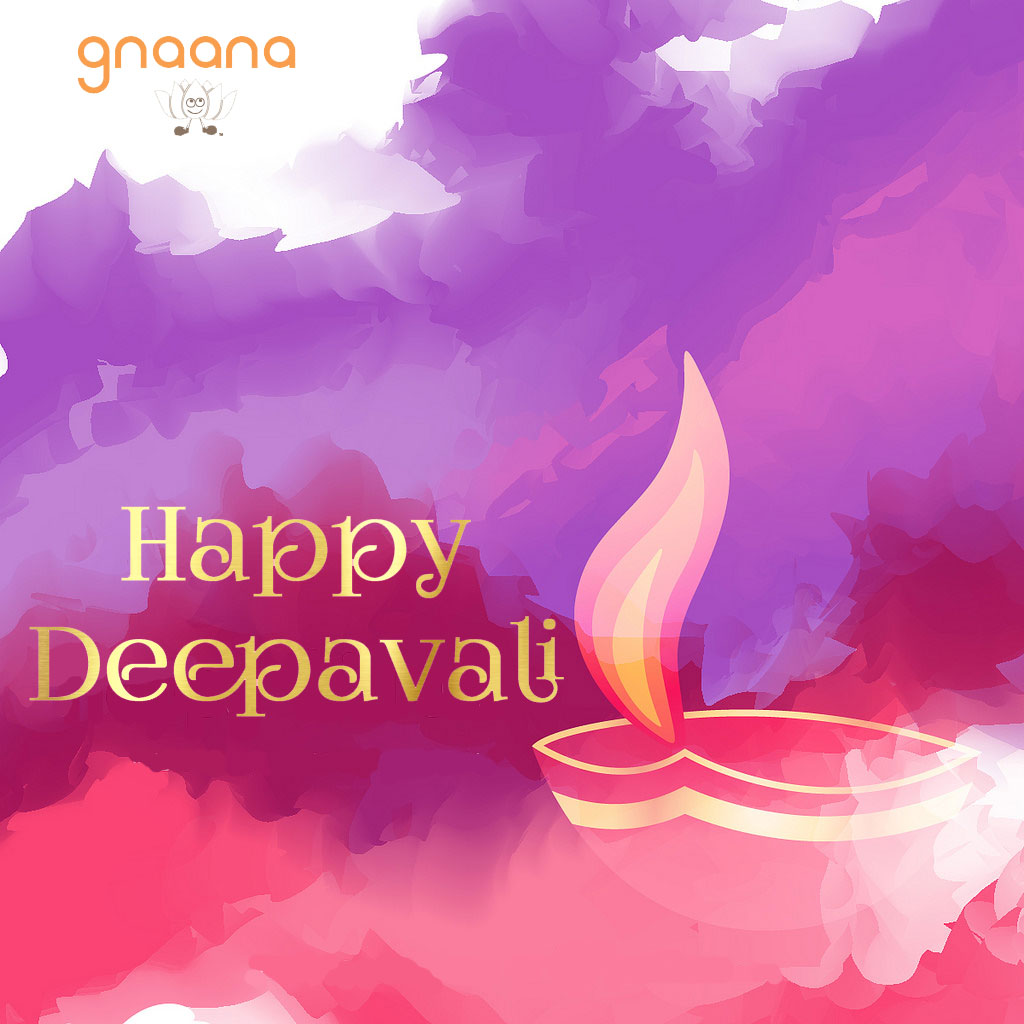 Wishing our readers a Happy Deepavali! We hope you have a few days of peace, light, and family memories…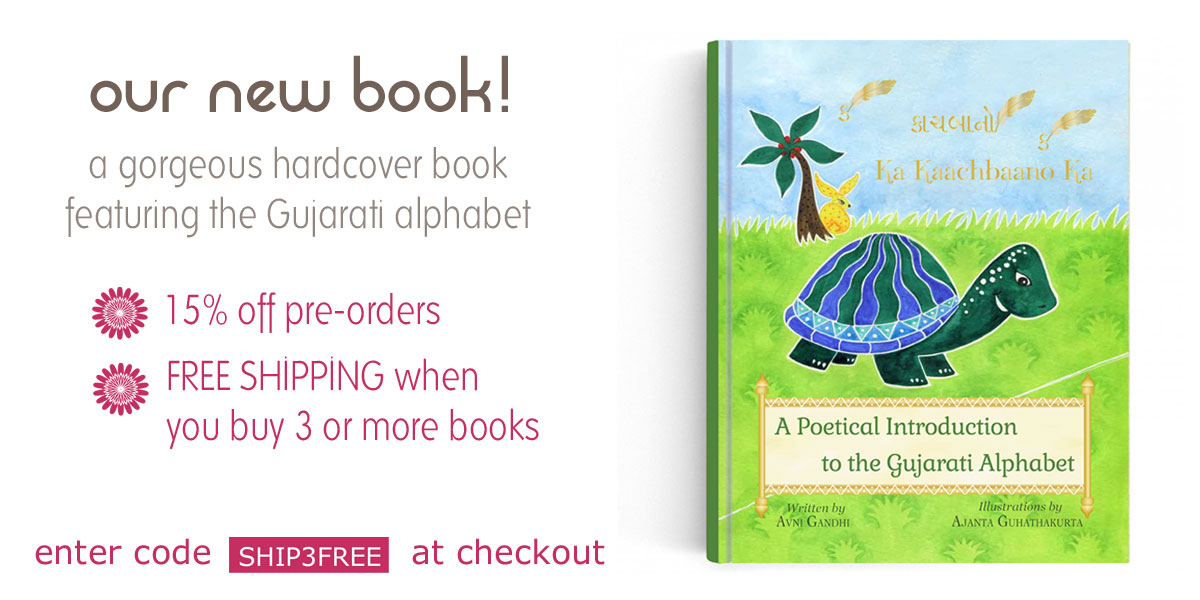 Announcing our first regional language alphabet book: Ka Kaachbaano Ka: A Poetical Introduction to the Gujarati Alphabet.
Written by Avni Gandhi – a California-based elementary school teacher who shares Gnaana's passion for keeping kids connected with their culture – this book not only teaches kids the Gujarati alphabet, but also incorporates relevant words, phrases, and cultural references. The book includes pronunciation guides, a glossary, an option audio CD, and also prompts for beginning Gujarati conversation skills.
And let's not forget the illustrations! The talented Ajanta Guhathakurta took inspiration from Gujarati folk art to bring the text to life.
All in all, we could not have asked for a more beautiful book!
Please support our initiative and mission and Pre-Order a copy today. Ship date is October 15th.
Happy learning!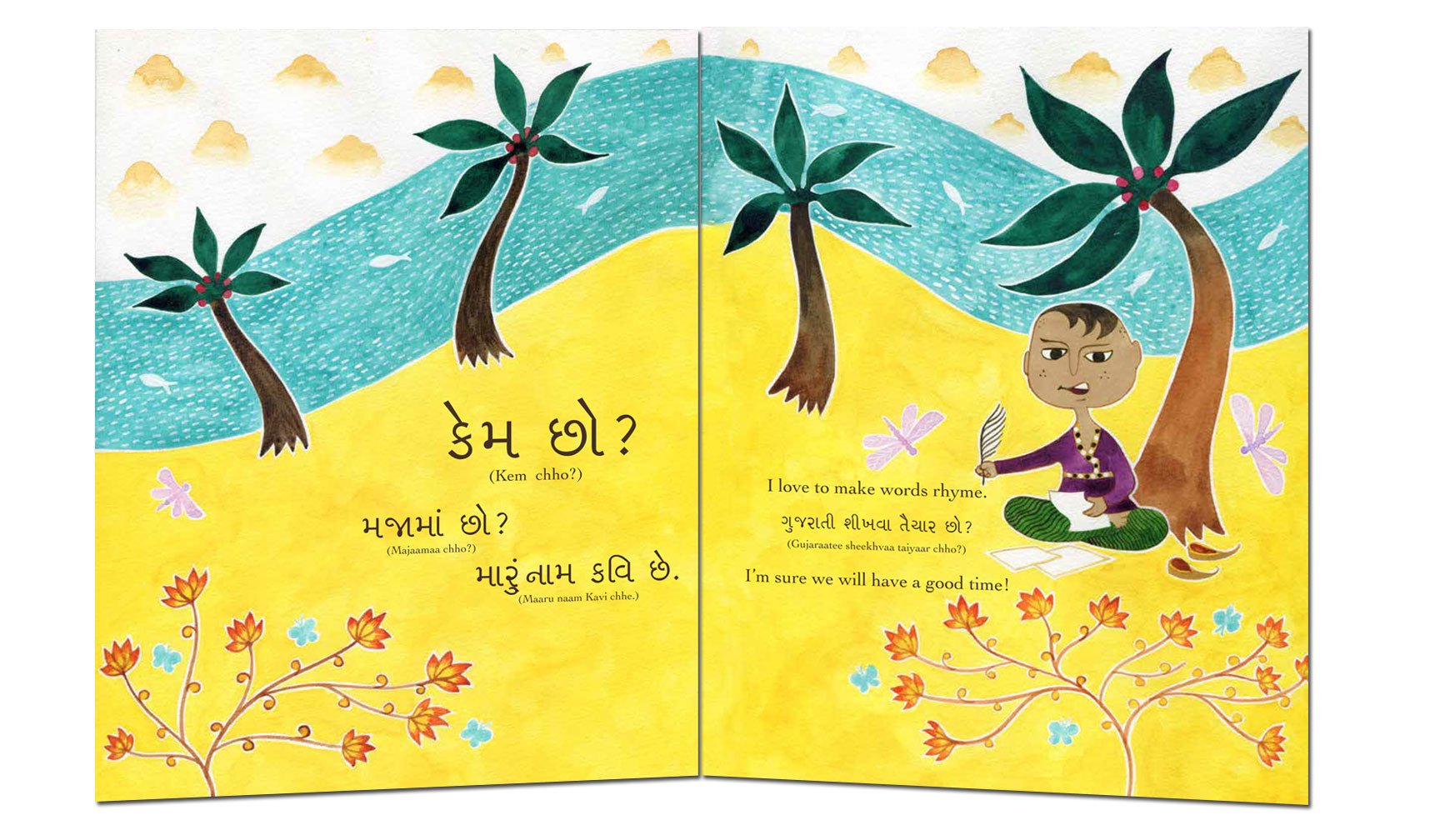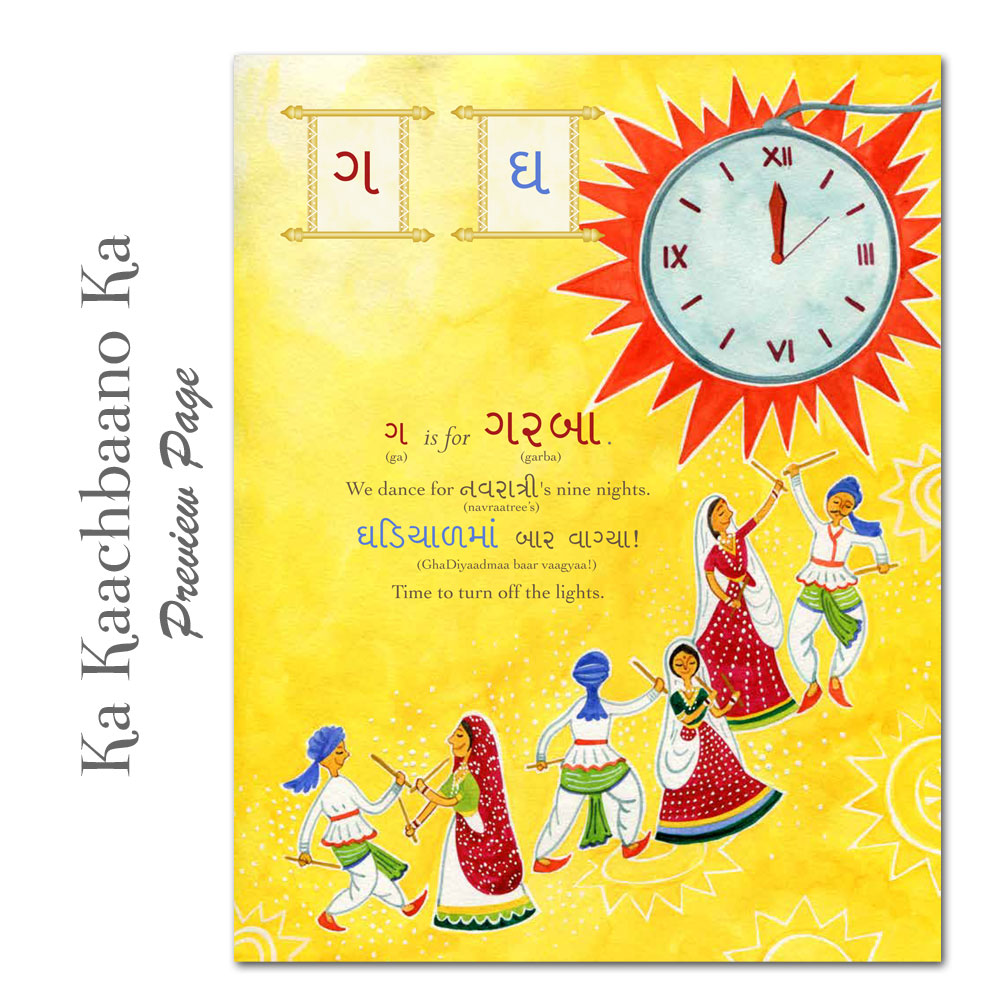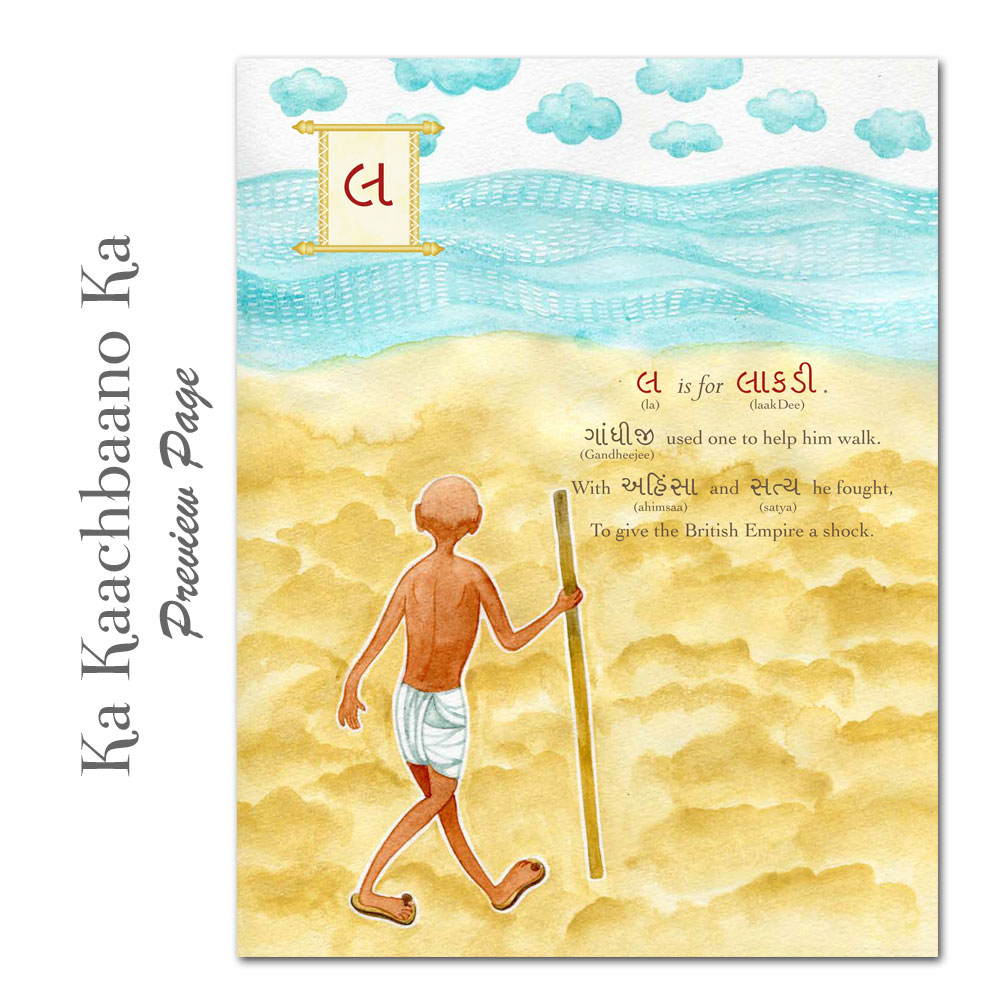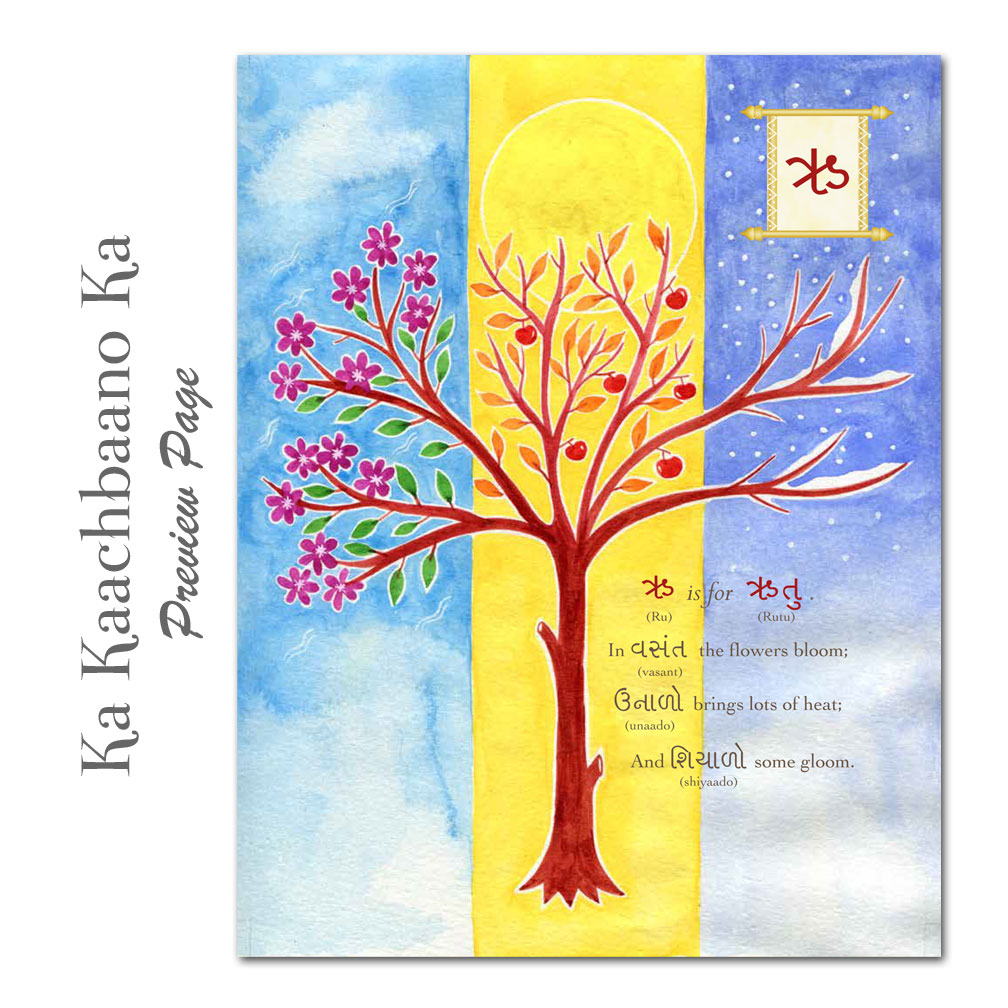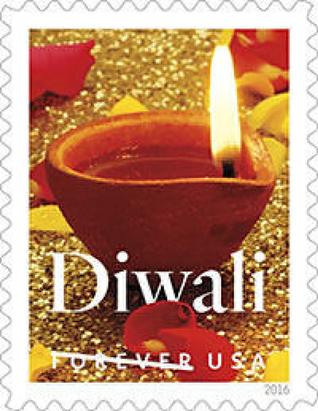 Last month, we urged our readers to sign the Diwali Stamp Petition (see July 5th Blog Post). To date, Hinduism was the only major world religion for which the USPS had NOT issued a postage stamp.
Well, folks, this is an example of democracy in action: today the USPS announced that it WILL be issuing a Diwali postage stamp!
The first-day-of-issue dedication ceremony will take place at the Indian Consulate in New York City on October 5th.
Diwali Main Day this year is on October 30th. Plenty of time to send out those holiday cards!
Many thanks to the Hindu American Foundation, Indiaspora, and members of Congress for leading the effort – and many thank to all the supporters who helped this dream come to fruition.
Read more about the stamp here…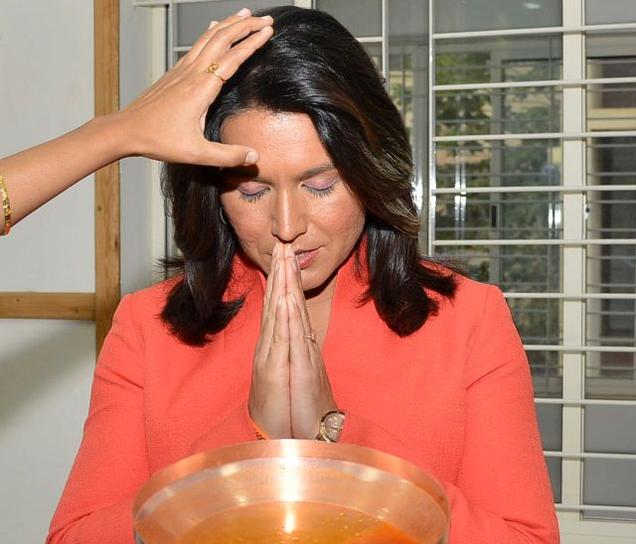 Tusli Gabbard, the first Hindu to be elected to the US Congress (from Hawaii's 2nd District), has initiated an effort to get the US Postal Department to issue a Hindu stamp. Christians, Jews and Muslims have already succeeded in getting their stamps issued, but there has been no Hindu stamp to-date. Let's help her change that!
Congresswoman Gabbard has requested a Diwali stamp – recognizing the significance of removing the darkness and ignorance with light and enlightenment.
Please help by signing the petition here: https://salsa4.salsalabs.com/o/51009/signup_page/diwali-stamp-petition?refcode=mobile
Here is a message from Congresswoman Gabbard:
Aloha & Namaste,
Every year when we get together and we celebrate Diwali, the beautiful Festival of Lights, we're celebrating the triumph of good over evil, of right over wrong.
Now, a lot of people having been working hard to try to get a Diwali stamp here in the United States, but we need your help.
Please join me in signing this petition so that we can increase the volume of all of our voices all across the country in urging the United States Postal Service to create a Diwali stamp to recognize this special day and to further increase and enrich our nation's tapestry of religious and cultural diversity.
We need your help. Let's work together and get it done.
Thank You,
Tulsi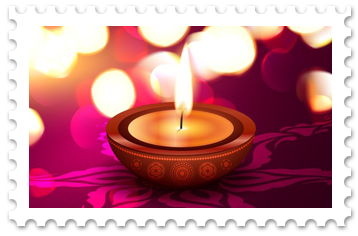 As an additional summer activity for kids, have them write-in a letter requesting the stamp to the Citizen's Stamp Advisory Committee (CSAC) – a committee appointed by the Postmaster General that selects subjects for future stamps. Kids can mail their letters here:
Citizens' Stamp Advisory Committee
475 L'Enfant Plaza SW, Room 3300
Washington, DC 20260-3501
For more information on the stamp selection process, go here…