Archive for the 'good reads' Category
Time to move beyond picture books, but not sure where to start? Kids getting fatigued with Magic Tree House Series? Looking for culturally-diverse themes? We present our list of Top 5 Read Aloud Books for kids. The books listed here are appropriate for kids ages 5+, and span 3rd-6th grade reading levels (if they are so inclined to read the books themselves.
1. The Gold-Threaded Dress by Carolyn Marsden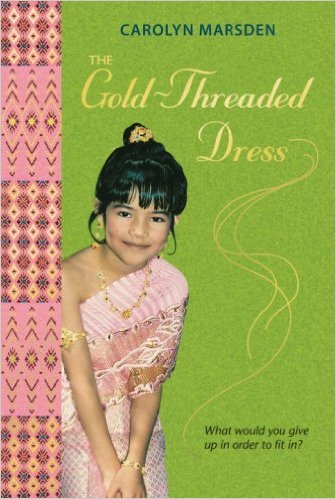 Reading Level: 3.7 (AR: 4.6)
Synopsis: Fourth grader Oy, a Thai-American student new to a predominantly Mexican-American school, gets teased for being different until a popular girl in school spots a photography of Oy in her traditional Thai silk dress.
2. Rickshaw Girl by Mitali Perkins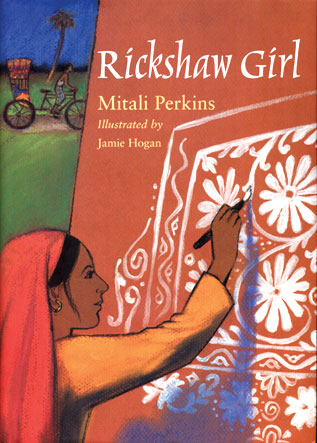 Reading Level: 5.2 (AR: 4.3)
Synopsis: Ten-year-old Naima longs to earn money to help her poor Bangladeshi family, but her talent in painting traditional patterns, or alpanas, is no use. Will disguising herself as a boy and working as a rickshaw-driver be a solution?
3. Toys Go Out by Emily Jenkins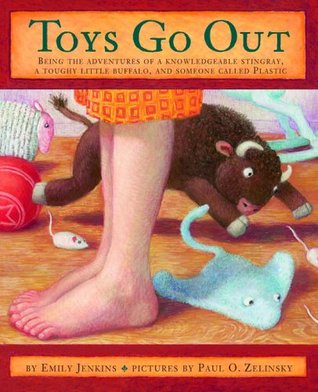 Reading Level: 4.0 (AR: 4.0)
Synopsis: What do toys do when humans are not around? Welcome to the secret life of toys.
4. Tales From The Odyssey by Mary Pope Osborne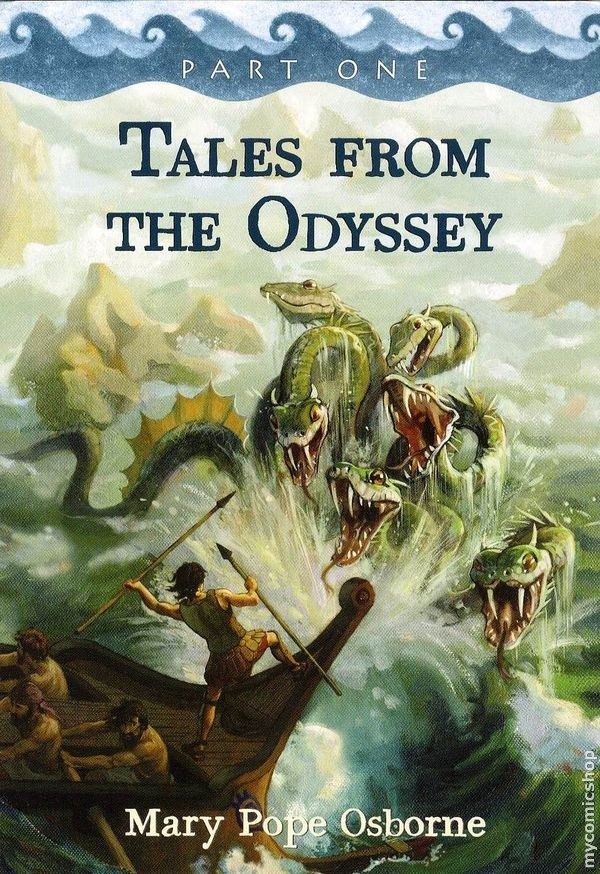 Reading Level: 4.6 (AR: 4.8)
Synopsis: A Greek classic comes alive for kids. Follow Odysseus as he battle one-eyed giants, beautiful enchantresses, whirlpools and sea monsters!
5. Treasury of Egyptian Mythology by Donna Jo Napoli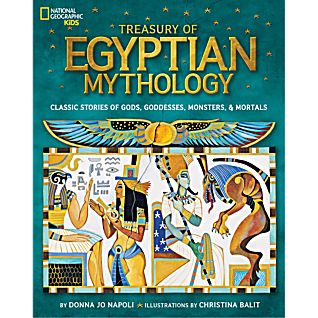 Reading Level: 6.6 (AR: 6.6)
Synopsis: By National Geographic – Starting with the Egyptian creation myth, the book unfolds with tales of all the Egyptian Gods and Goddesses. Great lesson in comparative mythology for Indian kids.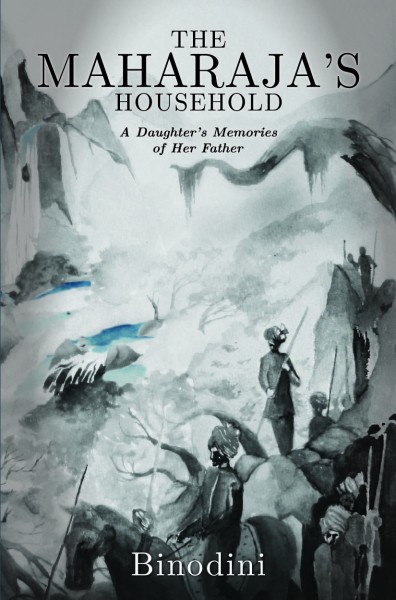 What's it like to be a Princess from India? Maharaj Kumari Binodini Devi, youngest daughter of Maharaja Churachand Singh and Maharani Dhanamanjuri Devi of Manipur, writes of royal life in Manipur – with untold histories of the British Raj.
Books on Indian history are rare, so this is one you will surely want on your list.
Thanks to Zubaan Books for bringing this to our attention. Available for purchase in the United States here.
Languages are beautiful….Love Your Language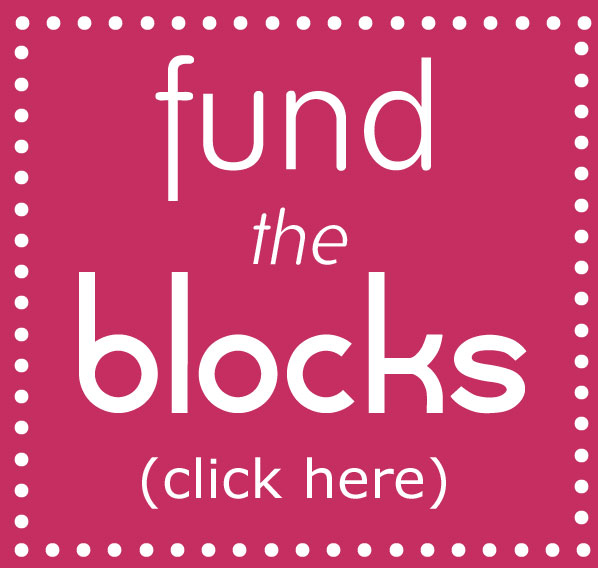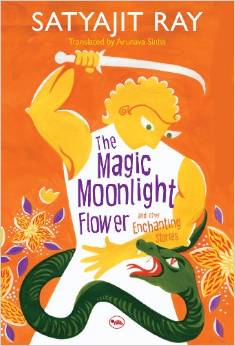 Looking for a good Indian-inspired chapter book for older boys?  So am I.  My third grader is just finishing Tales from the Odyssey (riveted, highly recommended), and I've been lamenting the void in our home library of Indian-inspired chapter books directed towards elementary-aged kids. How I'd love if there was a Ramayana or Mahabharata with proper grammar and vocabulary at an 800 Lexile level.
So we're trying The Magic Moonlight Flower and Other Enchanting Stories. Written by the inimitable filmmaker Satyajit Ray, the stories promise of curses, cruel kings and dangerous serpents – just right for my son.
Will report back later with an after-he-read-it-review.
I once overheard a group of Christian moms (there was circumstantial evidence that they all sent their kids to a Christian private school) at my daughter's gymnastics center talking about one of the ladies' Hindu co-worker. The gist of the conversation was something like: "[the Hindu co-worker] couldn't really explain to me what Hinduism was all about," said Mom #1. "It seems to be a very formless religion," said Mom #2. "Yeah, I just don't understand it. It's too undisciplined for me." said Mom #1 (quite dismissively). And they all nodded in agreement – silently affirming the "superiority" of their own faith.
Ironically, I was sitting 3 feet away with another Indian mom friend. We both overheard them and gave each other a look. If I were that Hindu co-worker and if someone asked me what my faith was about – what would I have said? How do you distill such a complicated and multi-faceted ancient philosophy into 2-3 sentences? It's like opening up a can of worms.
We have 2 entire shelves in our home library devoted to books on Hinduism, but my recent read of Swami Achuthananda's Many, Many, Many Gods of Hinduism is hands down one of the best, most concise, and most accessible. Set-up as random 2-3 page snippets of topics, it's a perfect antidote for us parents who only have a few sporadic minutes to spare. Thank you, Swami-ji for writing this terrific gem.
I should give copies to those moms.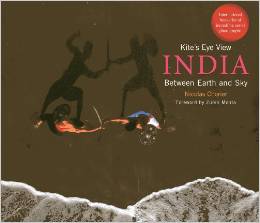 It's Sankranthi time (or Pongal/Lohri/Uttarayan as you may call it)! And that means kites. It may be too cold to go outside and fly a kite, but you can catch some of the kite spirit with this book: Kite's Eye View: India Between Earth and Sky
I didn't even know kite photography was a thing, but French photographer Nicolas Chorier brings us an amazing perspective of Jaipur, Udaipur, Delhi and more. Highly recommended.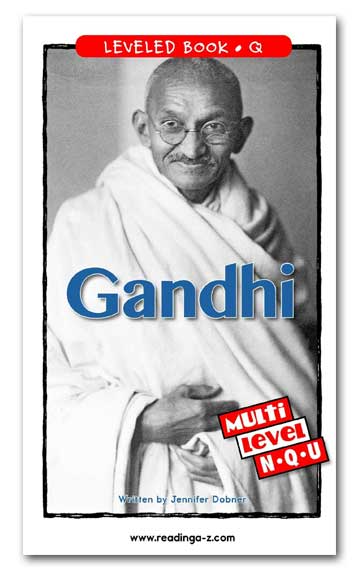 In all the hubbub surrounding Navratri, don't forget another important date. Tomorrow, October 2, is Gandhi Jayanti – a holiday we always celebrate in our house. This year, in addition to a (censored) viewing the Gandhi movie, my son will be staging a santoor concert in our home tomorrow evening and the kids are working on a poster board about Gandhiji's Salt March.
My kids were also excited to see a Gandhi reader on Reading A-Z – an online reading program we use. It's a terrific source for both decodable and leveled books for preK-5th graders. The books can either be read on the computer, or you can print them out. The stories are witty, engaging, span a wide varieties of genres, and most importantly, my kids love to read the books. Reading A-Z is subscription based ($80-$100 per year), and they do offer free 2-week trials.
Check it out (and check out the Gandhi Reader – available for 3 levels: N (2nd grade), Q (3rd grade) and U (4th grade).
We've written about this before, but this truly is a must-have for any family with a South Asian connection: Going to School in India brilliantly depicts life of schoolchildren in India – from the perspective of the kids themselves.
And for even greater visual impact, there's also an an award-winning film: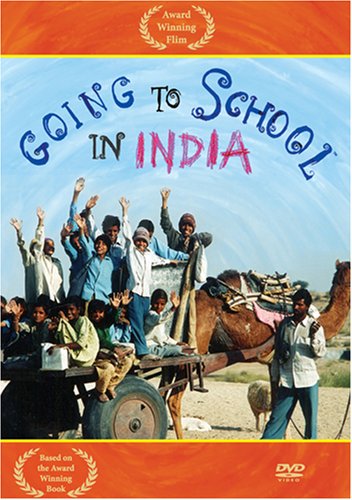 Add them to your library, or put on your next birthday wishlist.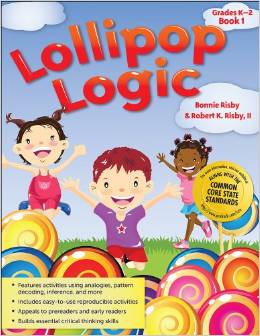 Logical thinking is a critical skill for kids.  It's used in virtually every subject: math, reading/writing, science, social studies…Perhaps I'm biased because I'm attorney – but I find logic useful in almost everything.
Most kids are not formally introduced to logic until it comes time for the PSAT (remember those analogies?) – but such important brain exercises should be started much earlier.  Being able to recognize and categorize inferences, syllogisms, and logical fallacies helps kids to reach a deeper level of thinking.
That's why we incorporate logic into our academic curriculum.  They love the logic puzzles, and they are a welcome break to other, more routine work.  For younger kids, check out the Lollipop Logic series.  For older kids, try Logic Safari.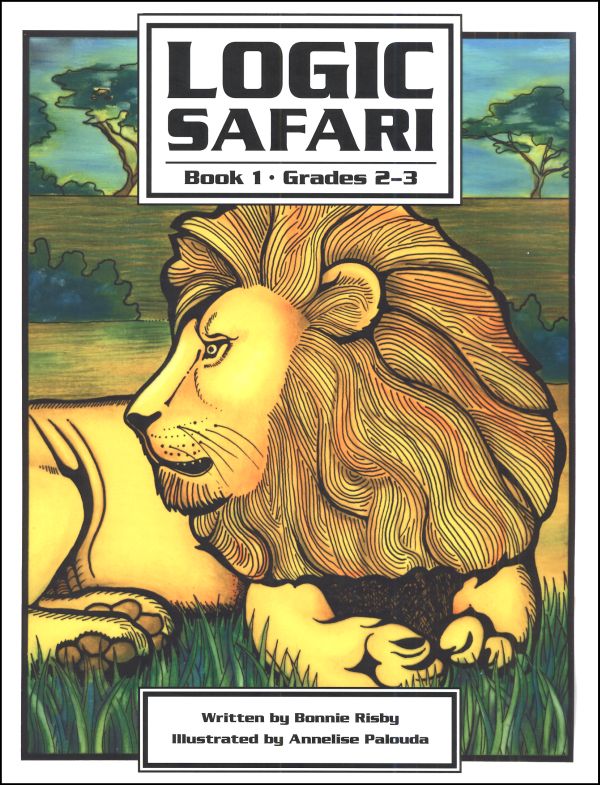 For more serious training, try Perplexors by MindWare: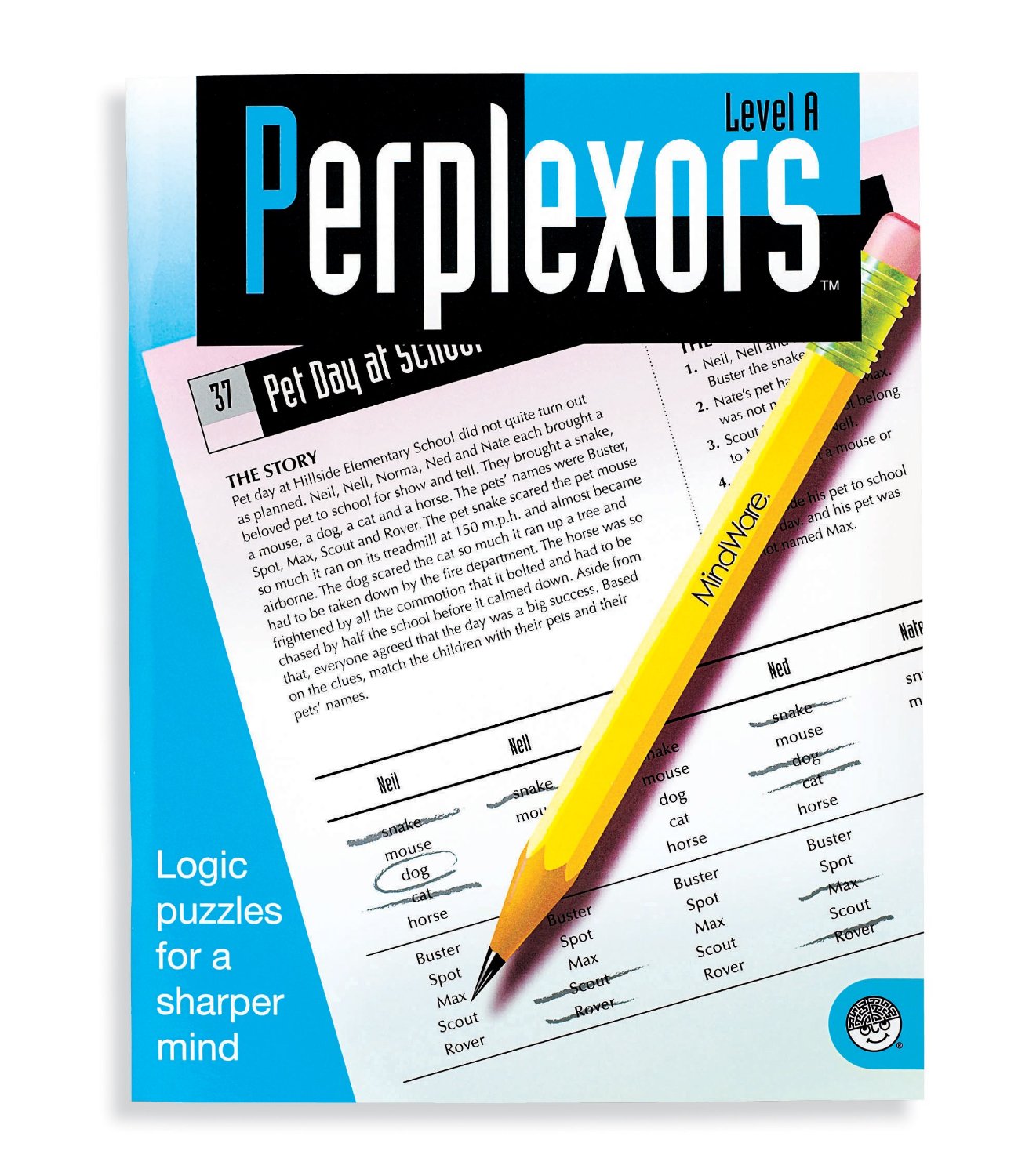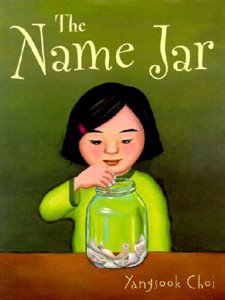 Do your kids have names that are "hard" to pronounce (for Westerners)? Or maybe a little "unusual?"  The Name Jar is a terrific book that will inspire kids to be proud of their names – and their identity.
It's #1 on Amazon's Asian-American Children's Books category – and for good reason.
Available here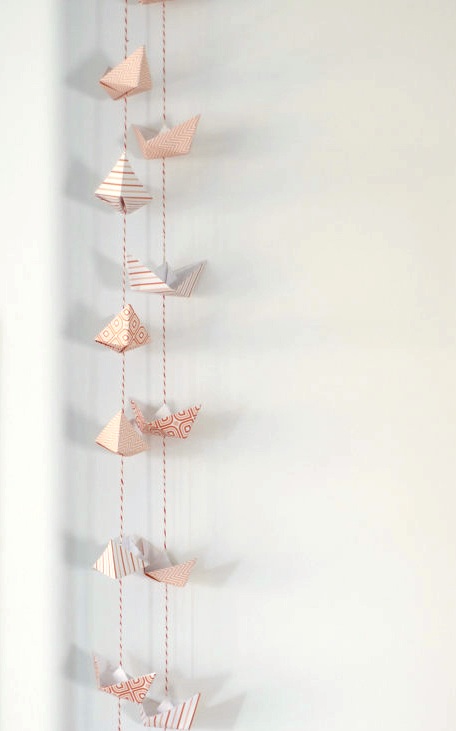 Today we join Meera Sriram and Praba Ram on a Blog Tour of their latest book Bijoy and the Big River.
I often think that even if I lived in India for my whole life, I would not be able to see even half of all of its beauty.  Bijoy and the Big River transports kids to Assam and the mighty Brahmaputra – so they can catch a glimpse (yes, literally a glimpse – as this book has wonderful photographs!) of life in India's Northeast.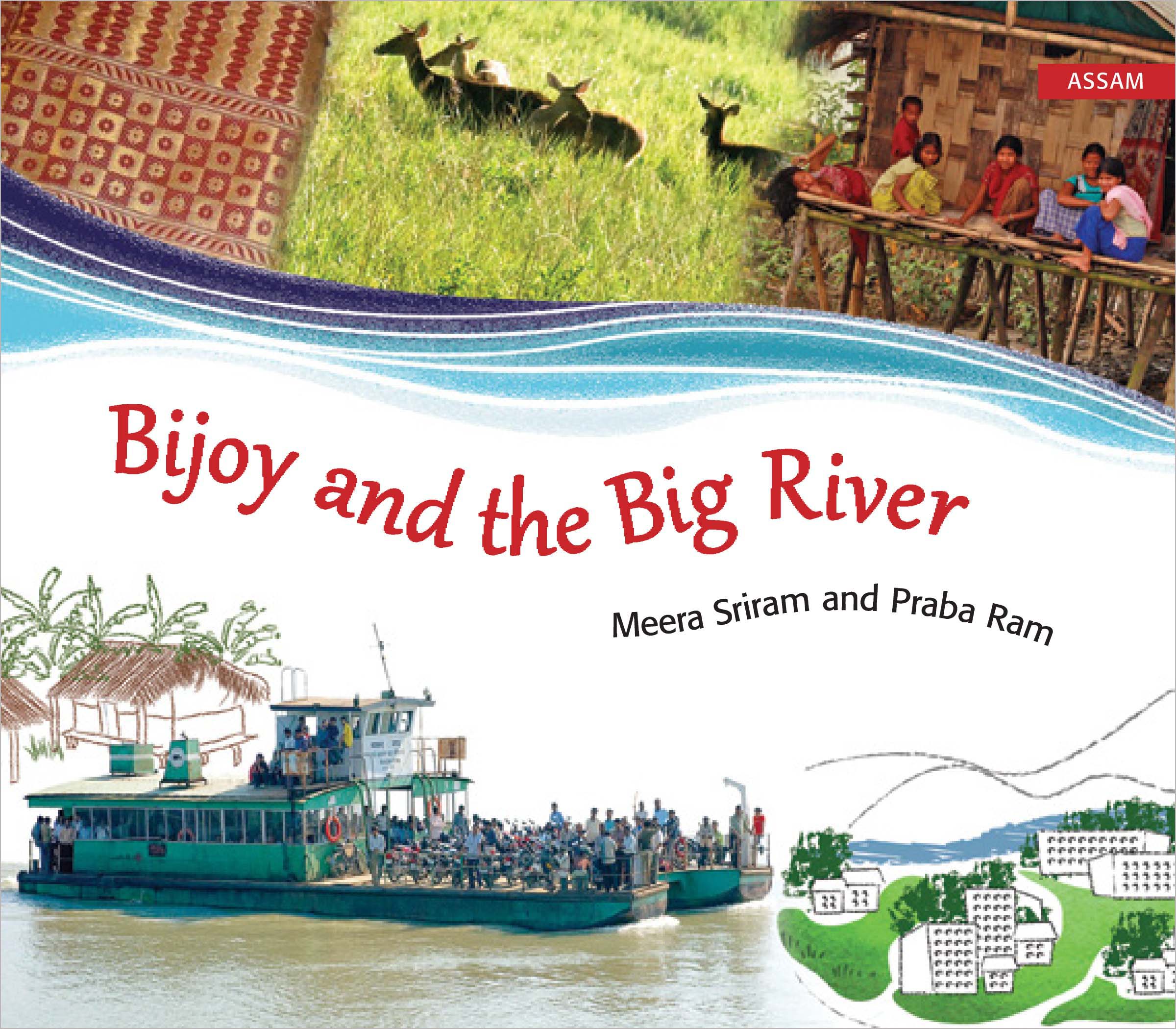 A wonderful read packed with vignettes about Eri "Peace" Silk, xihu (an endangered species of dolphin) and a subtle lesson of man's interdependence on nature – perfect as we celebrate Earth Day this week.
To build upon the book, Meera has suggested a simple and wonderful craft for kids:  Origami Paper Boat Torans
1)  Make a few paper boats (use paper in coordinating prints and colours);
2) String them together (you can also use beads, butterflies and other items for visual contrast); and
3) Hang
Meera informed us that this craft was used at a book launch event at the ANTS store in Bangalore last week (credit to artstales.blogspot.in)
Thanks, Meera and Praba for pointing us to this wonderful book.
Bijoy and the Big River is available via Tulika Books