Archive for the 'inspiration' Category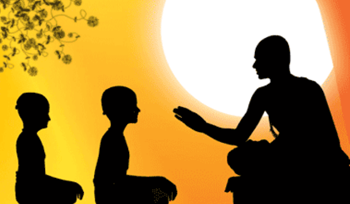 I spent the past few days at my alma mater – Cornell University – to attend a retirement function for my college track coach, and to watch the Ivy League Indoor Track & Field Championships and reunite with my former teammates. It was an incredible meet as always: 8 Ivies, nearly 100 years of rivalry, and 1 unifying spirit of sportsmanship. This return, reunion, and celebration of my coach has engendered some powerful emotions for me (and hence this post).
Gnaana's readers may not be aware of this little-known fact about me, but I was a collegiate athlete. Starting in 7th grade and through my senior year at Cornell, the sport of Track & Field (and the 800m in particular) was my life. My parents didn't quite understand my dedication to running (they feared it was too much time away from studies and too much time "getting dark" in the sun) until colleges started to recruit me.
When I started training in the fall of my freshman year, I was in awe of my senior teammates and of my coach. We were a nationally-ranked NCAA Division I program, and here I was a lowly middle-distance freshman training with the best. Our coach had us running upwards of 50 miles a week, and there were days I could barely walk to classes. But I did not question. I had to miss many classes and sheepishly requested professors to reschedule exams for me due to our team travel schedule (which surely reflected on my grades). But I did not question. My coach pushed me so hard, I often threw up at practices. But I did not question.
I trusted my coach completely. My body ran times I did not think possible. He helped me build on successes and rebuild from failures (a life skill I carry with me even today). He helped me come back from a personal crisis my senior year, when I almost lost my father and had the weight of supporting my family looming on my shoulders.  I ran my fastest ever that year. In the end, it was my experience as an athlete, not my grades, that defined me – that gave me an edge in the job market. So many job interviews started with, "So you ran for Cornell…"
I couldn't put a finger on my relationship with my coach until my son started training on santoor. I explained to him the Guru-Shishya Parampara (tradition) of learning Indian music – and that he should listen to and trust his Guruji.  And that under no circumstance should he question his Guruji's recommendations. As I watch my son develop a reverence for his Guru and witness his musical talent blossom, I realize now that my coach was my guru. He wasn't a teacher (he was more than that). He wasn't a parental figure (he was more objective than that). But my guru – that he was.
I hope my children will find and have a powerful relationship with a guru someday – be it in arts, sports, or career. My Guruji holds a special place in my life, and I am eternally grateful for his guidance.
Without Guru's guidance, no one can swim across the vast ocean of Life.
One may have the power to create or destroy like Brahma or Shiva, but
to rise above one's mind, feelings, and beliefs, one needs a guru to be
directed in the right path.
-Tulsidas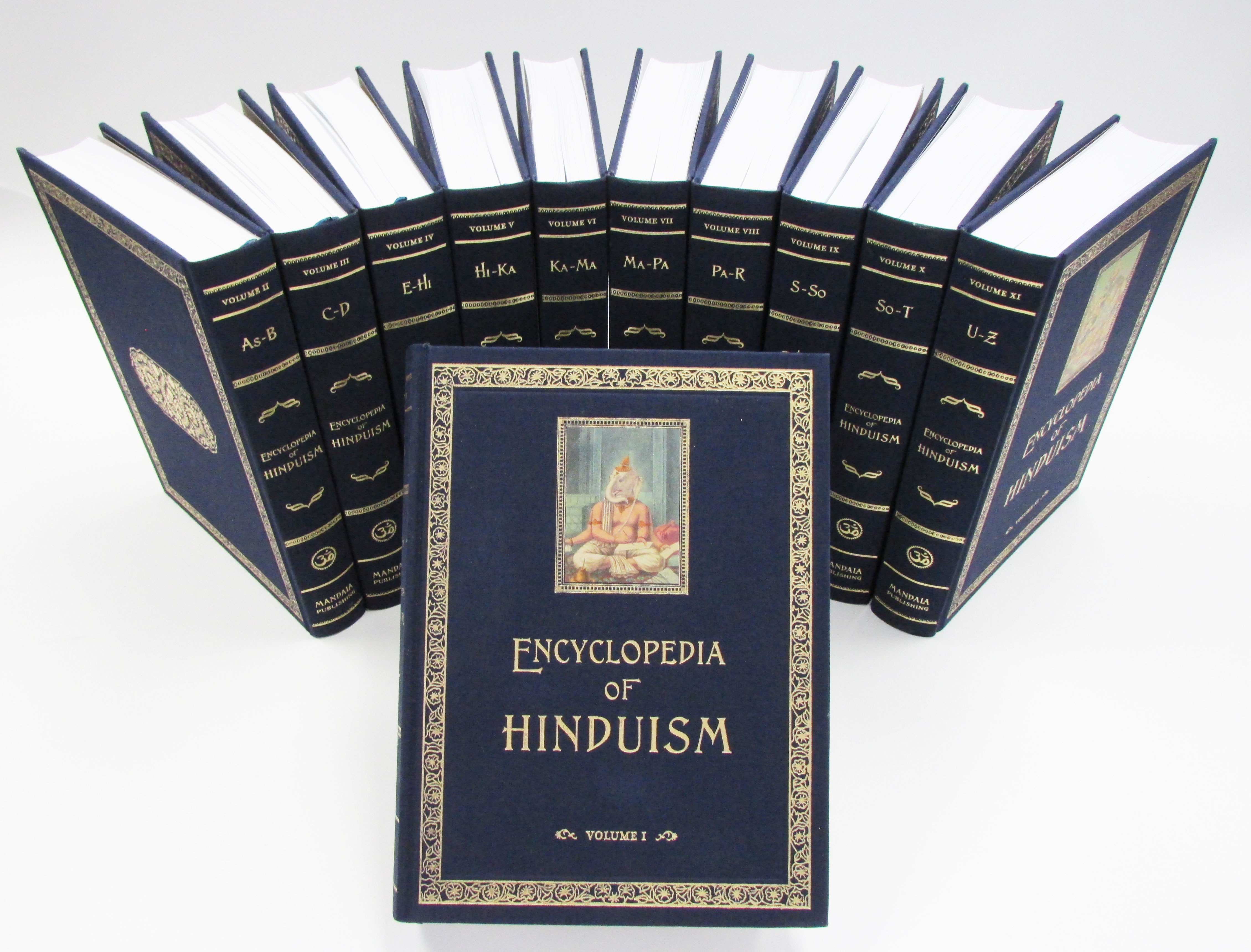 If you haven't heard already, know that it has been done: a massive 11-volume collection, in the works for over 25 years and with contribution from over 2,000 scholars worldwide. This was a dream project by Swami Chidanand Saraswati, President of Parmarth Niketan Ashram in Rishikesh and the India Heritage Research Foundation.
And coming in at just under $1,000 USD. Available here…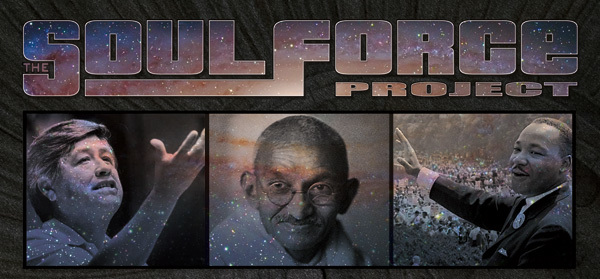 Gandhiji…Once in a human history a man like him comes along…
As we celebrate Gandhi Jayanti tomorrow, we are graced with the gift of remembering his legacy to India and to the world. Gandhiji's visionary embrace of ahimsa was perhaps unconventional at the time, but his example spawned movements across time and place.
In our busy lives, it's easy to forget this great man, and the power of ahimsa, but the folks with Arohi Ensemble have put together an amazing multi-media project to pay tribute to non-violence as a vehicle for change.
Aptly titled The Soul Force Project (and the recording Ahimsa), this group of world-class musicians led by sitarist Paul Livingstone could use your help to complete this project. They've put together a terrific video – see for yourself here:
What better way to pay tribute to Gandhiji and the principle of ahimsa than through music. Read more and support here…
And if you're in the Los Angeles area, check out the Gandhi Soul Force Gathering event this Sunday evening,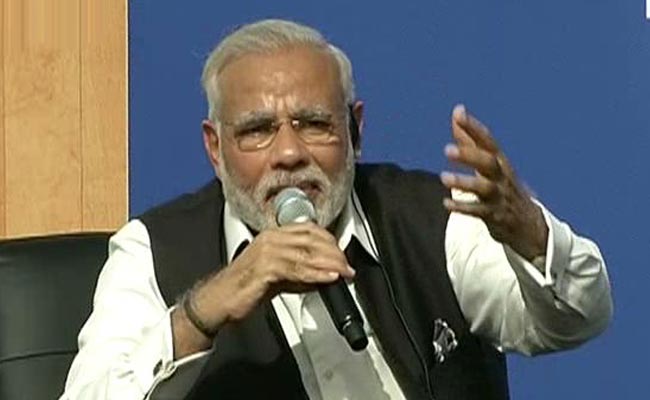 One of the most touching moments of PM Narendra Modi's US visit did not happen at the White House, but all the way out on the West Coast during his meeting at Facebook's Headquarters. Mark Zuckerberg praised his mom (who was in the audience), and asked Modi about his mother's influence on his life.
What followed is a tear jerker (watch the video below). In sum: "When I was young, to raise us she worked in neighbours' homes cleaning dishes, filling water…" he said, adding, "There are lakhs of mothers who have given up their whole lives for the dreams of their children…A mother never cares what you become. She cares who you become."
Here's to all the mom's out there!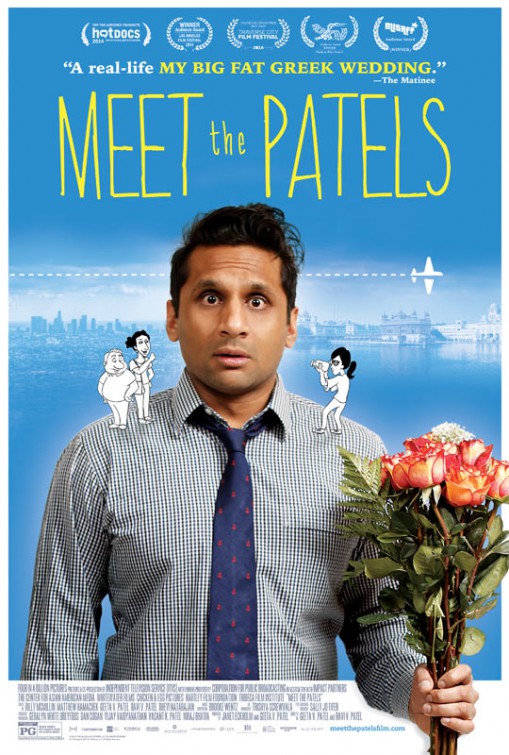 This movie made a successful run at film festivals last year and, starting this weekend, will be airing at select theaters across the country. If you, or someone you know, has ever been through the Indian marriage process, Meet The Patels hits home. Watch the trailer and check it out for some laughs this weekend (see here for screenings).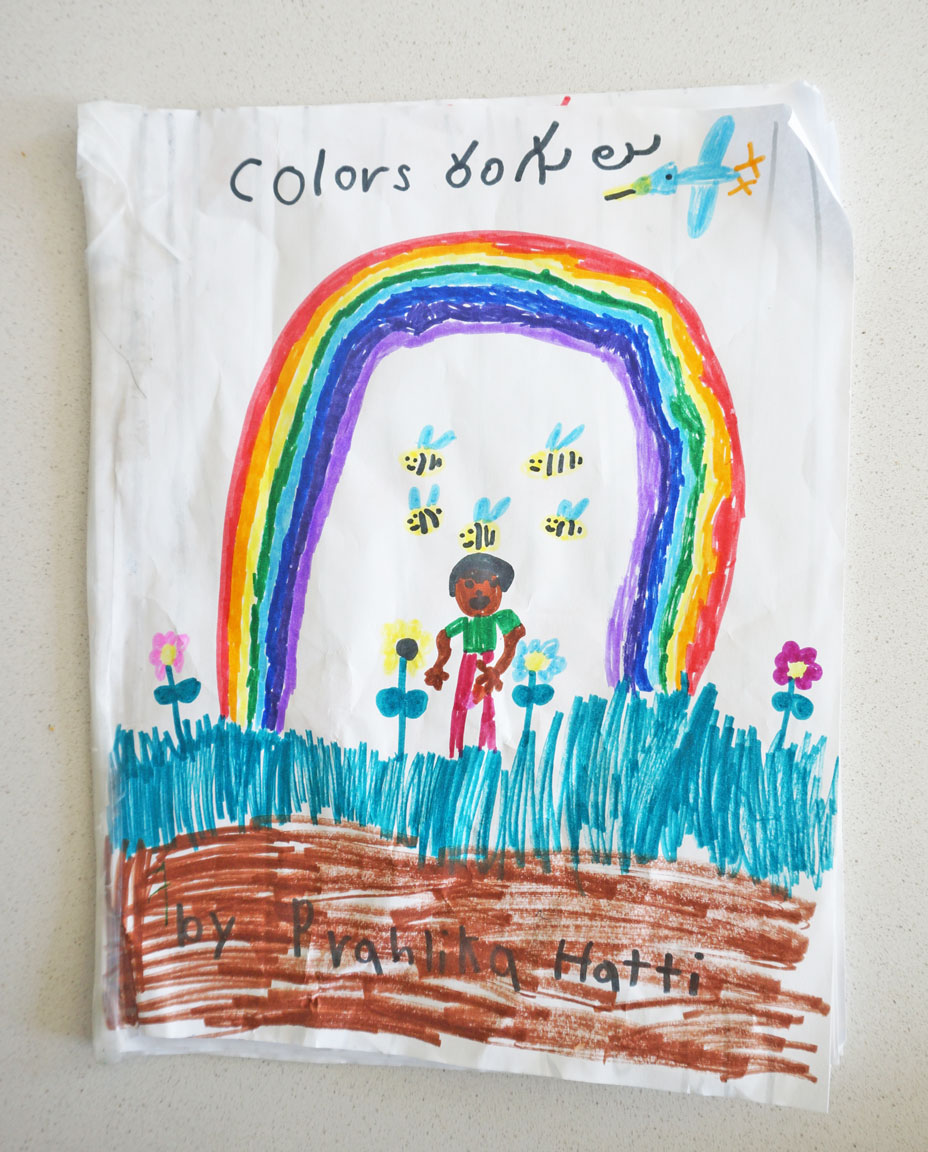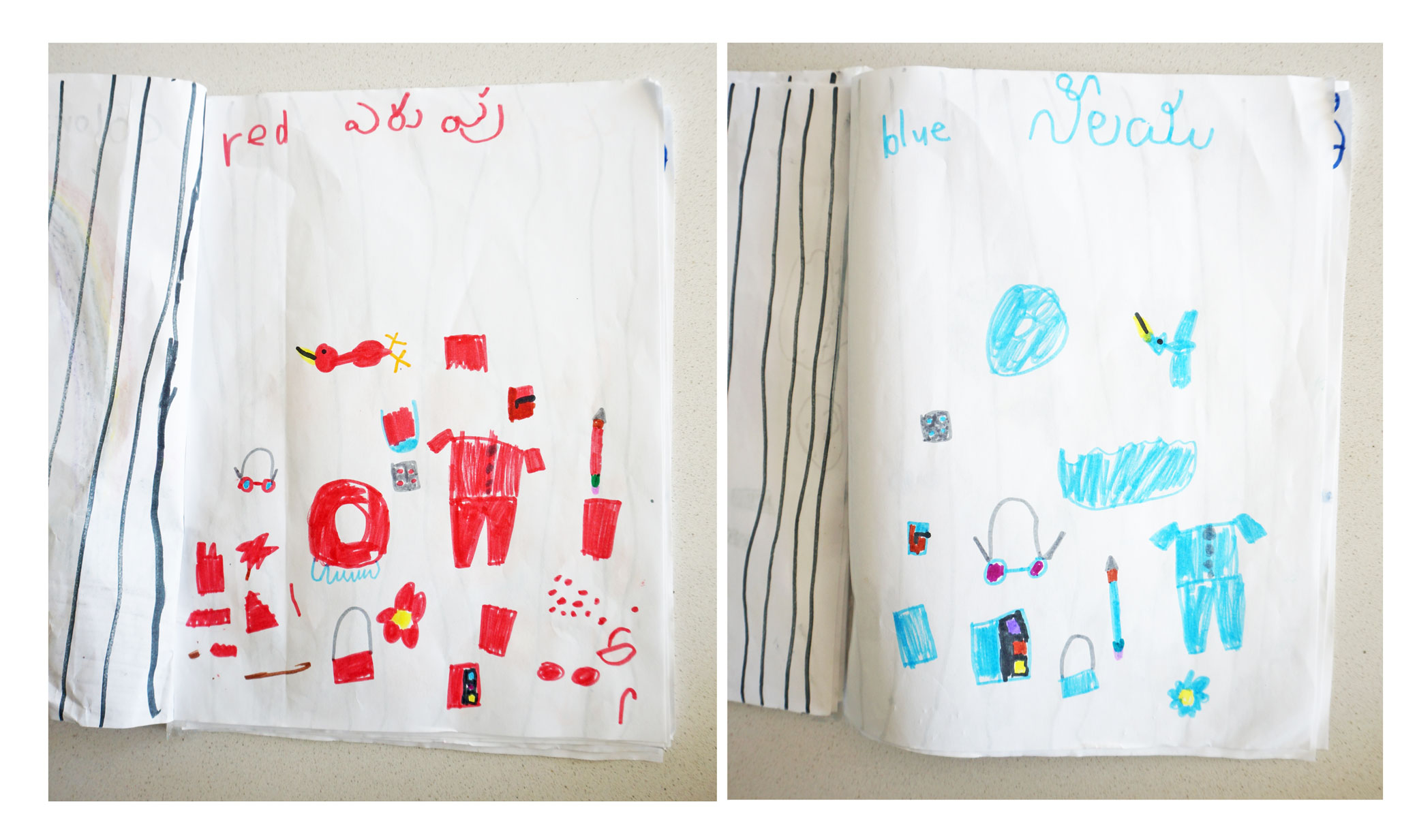 It's amazing what children can draw inspiration from. My daughter, the 6-year-old sweetheart that she is, took it upon herself to surprise me with her own version of a Telugu Colors Book for my birthday last week – copying Telugu text from our Bindi Baby Colors Book!. Devoting a page for each of the rainbow colours, she painstaking drew pictures on each page – and even asked Tatha (Grandpa) for Telugu names of more obscure colours (like "turquoise").
This is validation (for me, at least) of the importance of having language tools visible and available for kids. Who knows how this inspiration can manifest itself…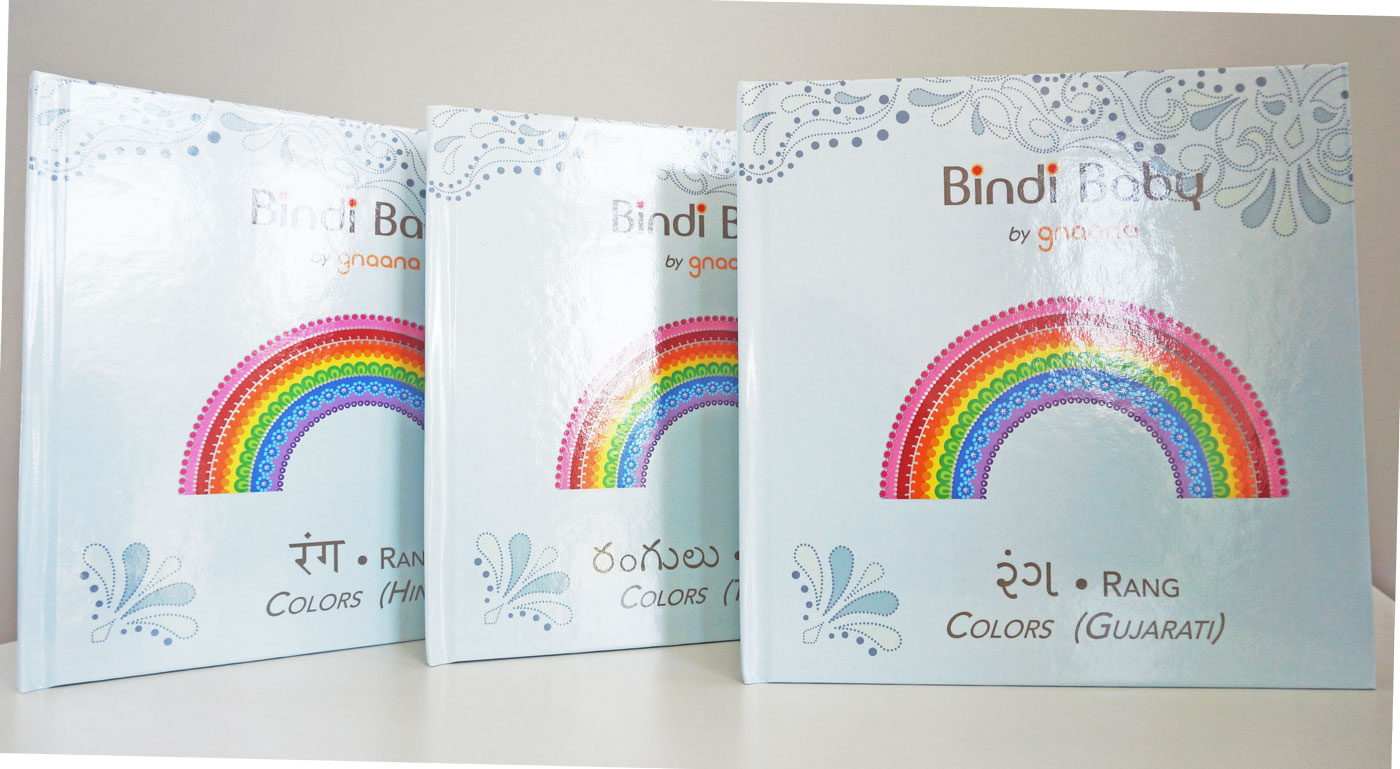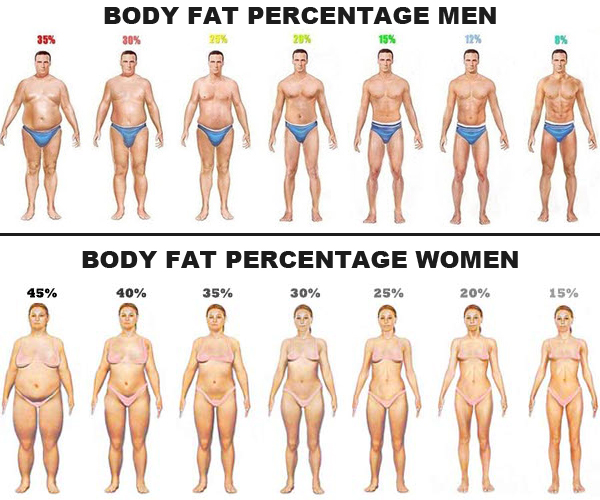 This one is for all the dads and men out there – a call to arms in the fight against heart disease and marital complacency. It's no secret that heart disease is no less than an epidemic for South Asian men (and women) – but as we get deeper entrenched in the daily hecticness of married life with kids, the priority of health too easily gets eclipsed.
On the suggestion of my brother (who admirably is a poster child for men's health), I recently purchased an Omron Fat Loss Monitor – which calculates your body fat percentage. In my opinion, body fat percentage is a better indicator of overall health than BMI. A lower percentage of body fat directly translates to a sleeker, more athletic physique (read: you have to eat well and workout to get there).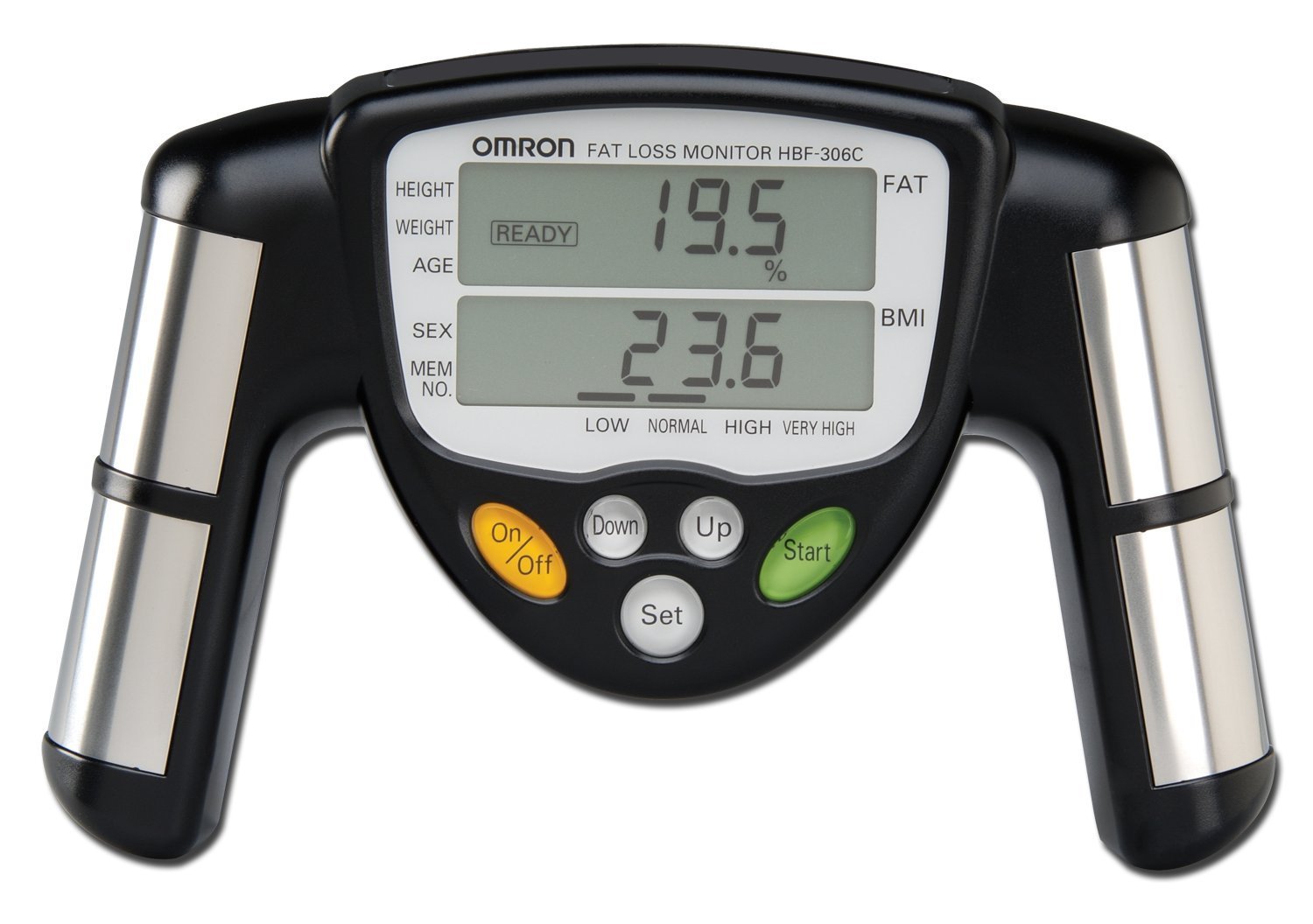 So I dusted off the bath scale that was festering in our garage and had my husband check his stats. Although he's an avid swimmer, he's notorious for making poor choices in diet. He too was shocked at the numbers. With a history of heart disease and high cholesterol in both our families, and now age over 40, I wanted to give him a wake-up call. He now has a goal to cut his body fat percentage by half, and we'll be using the Omron to track progress.
Now the challenge: increasing muscle and decreasing body fat on a vegetarian/vegan diet.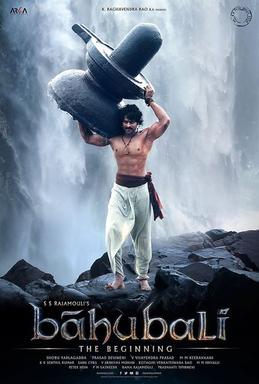 It's the biggest movie event India has seen in years – and it's not coming from Mumbai's Bollywood, but from Hyderabad's Tollywood.  Touted as the most expensive film ever made in the history of Indian cinema, Baahubali releases worldwide tomorrow, July 10th.
With fantastic historical settings (roughly 8th Century), accomplished actors, and a director with a proven track record (SS Rajamouli), Baahubali seems to have a lot going for it.  Although we suspect it may be a bit violent for kids, it may be babysitter-time so you can take part in this historic event.
Checkout the film's website and the initial trailer: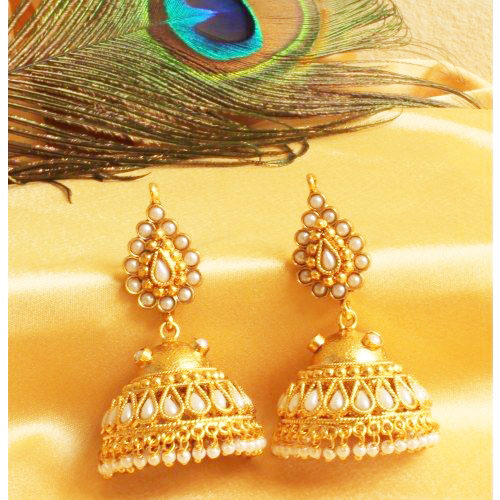 How did this wardrobe staple elude my attention for this long? I guess I will have to chalk it up to procrastination. Heading out to Edison, NJ while on an East Coast trip this week to find the perfect set of jhumkaas for my little girl.
The jhumkaa design is one of the most iconic jewelry patterns in Indian history – spanning the subcontinent and defying the trials of time.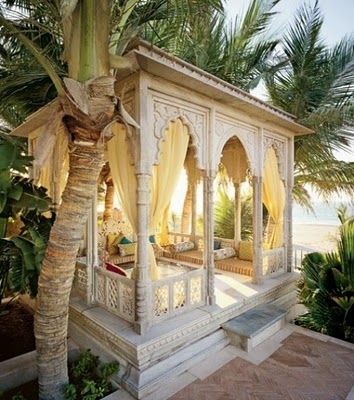 How about this for your outdoor space? The carvings, the demure white, the drapes – and oh, those cushions!
Missing: silver trays of finger foods, sweets, cocktails and company.
image: source unknown