Archive for the 'safari' Category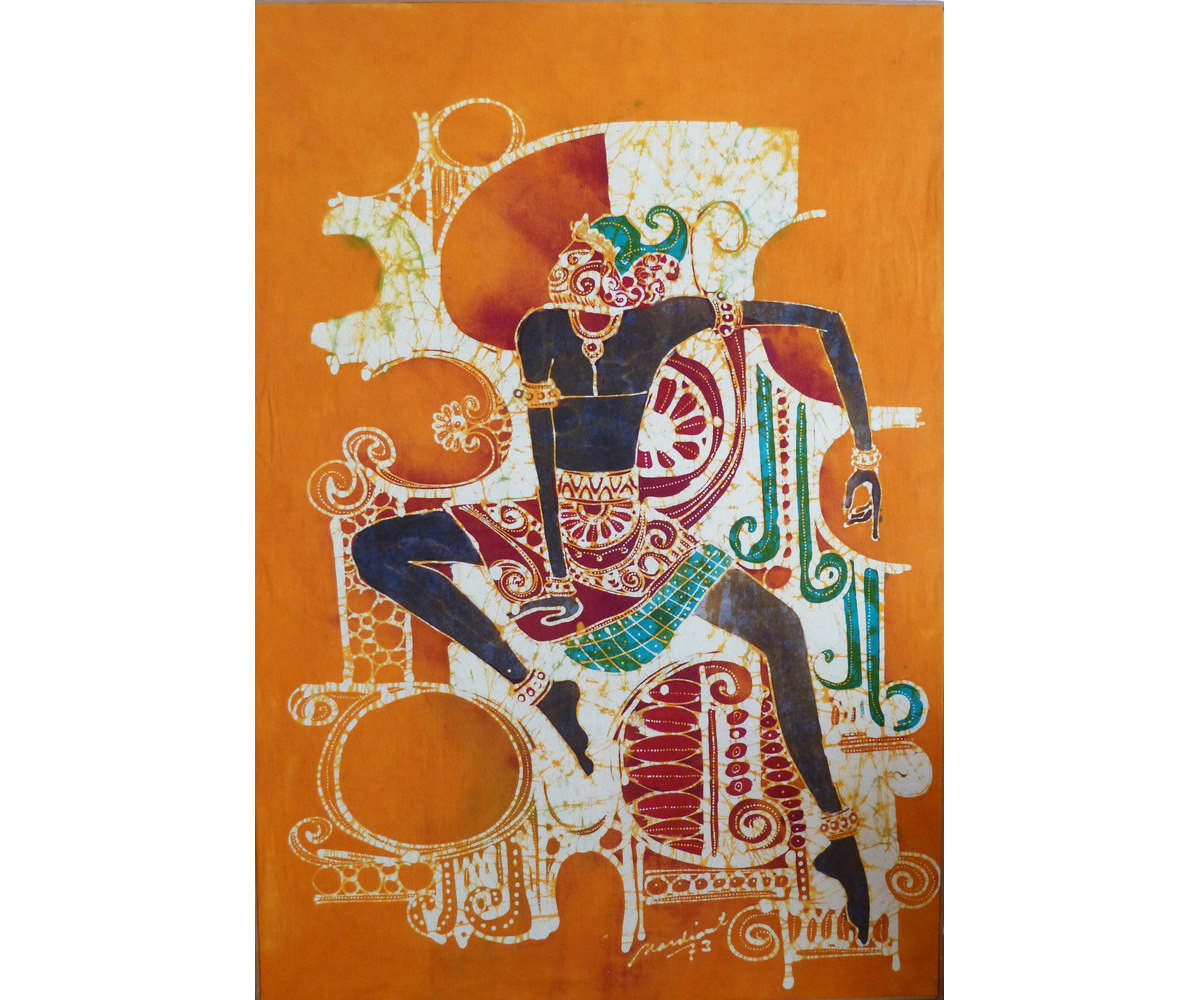 Hindus celebrated Hanuman Jayanti this week (officially 25th April) – so he's on our mind this week.  We're smitten with this Vintage Indonesian Batik.
Read the shop's description of "Hanoman" to your kids and see if they can point out the error.
image via 1001vintage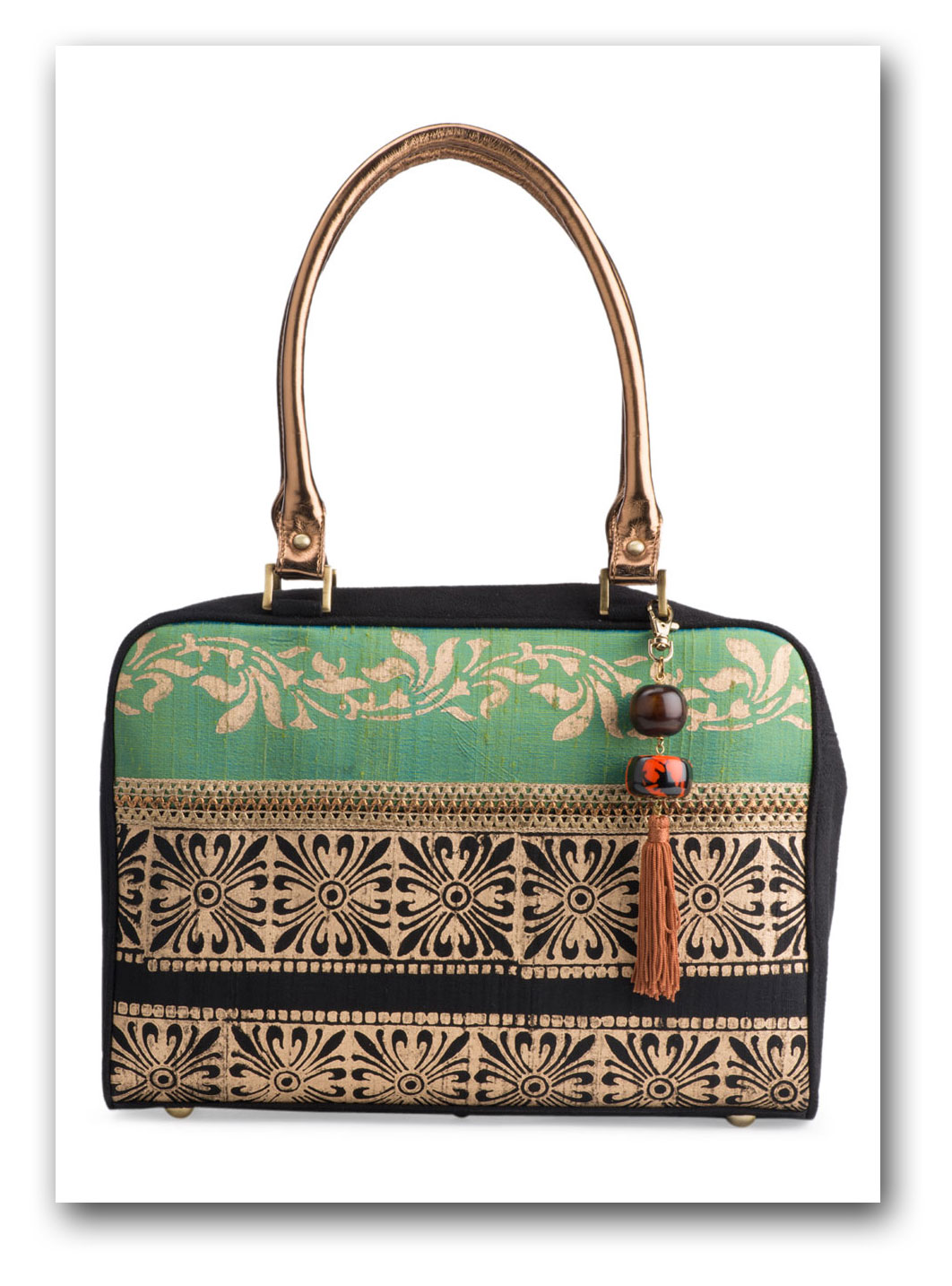 Found: the perfect post-diaper-bag purse with gorgeous East-West adaptability.  Check out Malaga Bags (featured above is a Khadi Printed Tote).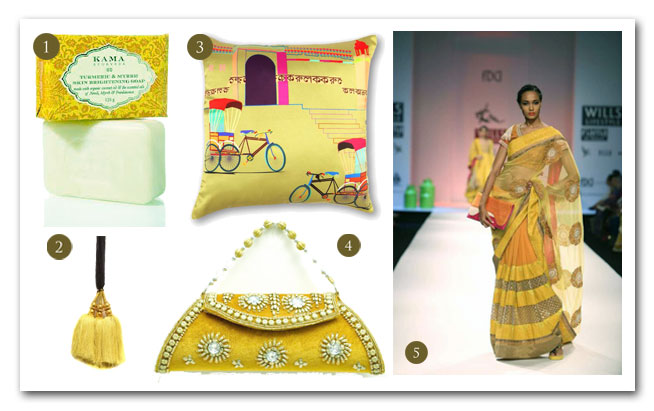 Cheery…Sunny…Illuminating – and always ready to brighten your day.  Nothing puts a smile on your face like Yellow!
Links:
1. Turmeric & Myrrh Skin Brightening Handmade Soap via Kama Ayurveda;
2. Yellow Parandi Hair Braid Tassel via Bombay Fashions;
3. Rickshaw Pillow Cover with Bengali script via India Circus;
4. Beaded Clutch via Indie Bazaar;
5. Saree by Ekru by Ekta & Ruchira at Wills India Fashion Week for Fall/Winter '13 (image via Luxemi).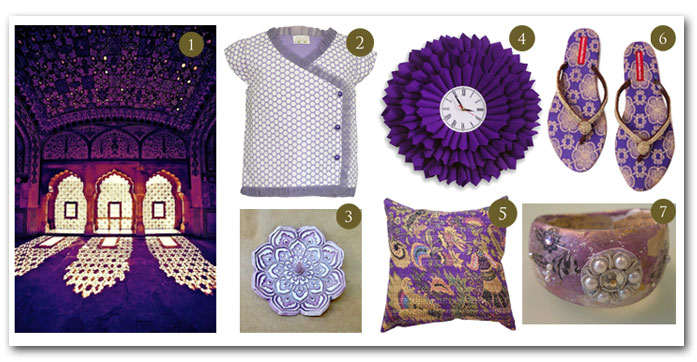 Nature's rare gift of whimsical color…always rare and radiant.
Links:
1. Amber Palace, Rajasthan (image via Google Images);
2. Ambrosia Wrap Top in Amethyst Honeycomb Print via Rayil Kids;
3. Purple Lotus Ceramic Ring Holder via dgordon;
4. Bloom Purple Clock via Ichbaan (Noida, UP);
5. Kantha Embroidered Pillow via Joss & Main;
6. Purple Maasai Flip-Flops via India Hicks;
7. Swarovski Crystal and Pearl Bangle via cindyg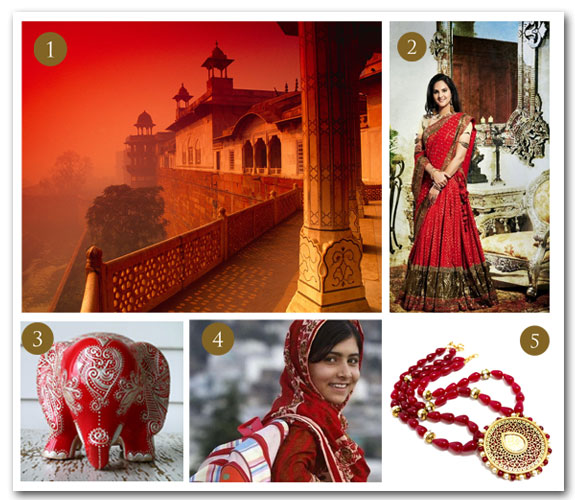 Nothing celebrates life quite like the color red…exuberant, vivacious, regal.
Links:
1. Beautiful shot of the Red Fort of Agra (image via go2holiday);
2. Princess Nivritti in a red Sabyasachi lehenga (image via Google images);
3. Handpainted Henna Elephant Piggy Bank via Stephanie Rombough Ceramics;
4. Malala Yousafzai (student from Pakistan) returning to school today for the first time since she was shot in the head by the Taliban in October for campaigning for girls' education;
5. Ruby Red Thewa Necklace via Aniika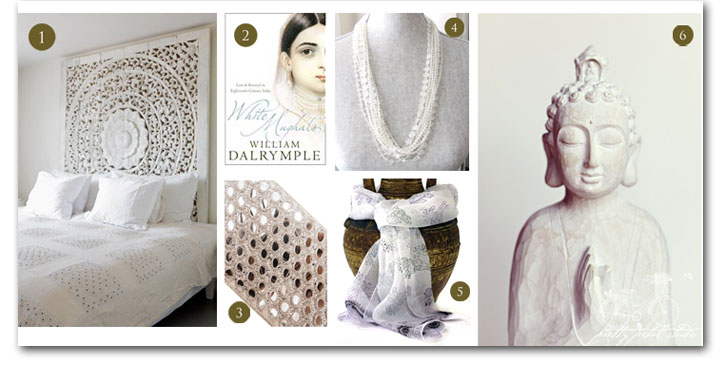 White…the absence of color…a blank slate to create…before the storm of colour.
Links:
1. Image via http://barefootbohemian.tumblr.com;
2. White Mughals: Love and Betrayal in Eighteenth Century India by William Dalrymple;
3. Mirror Work border Trim via Indian Beautiful Art;
4. Lucite Crystal Bead Necklace via Thirsty Owl Vintage;
5. Indian Block Print Scarf via Kavita Kriti;
6. Buddha Statue (Fine Art Photograph) via Pretty Petal Studio
Not sure if this is for the adults or the kids, but these gorgeous wood legos are are iichi in Japan. May be available here.
images via iichi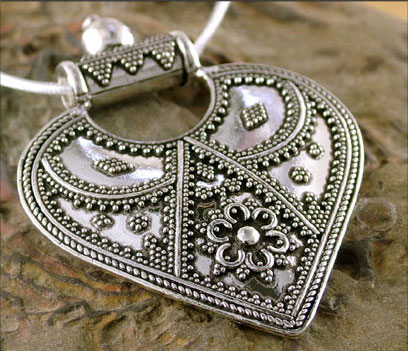 It's February…hearts on our minds.  Check out these heart necklaces from Novica – featuring jewelry-makers from Mexico, Bali, the Andes (and of course India).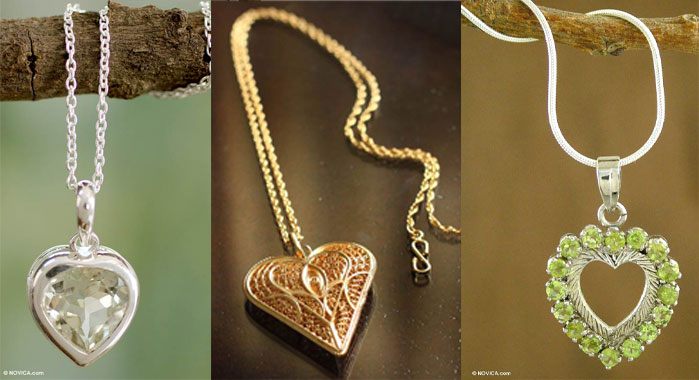 And for the little girls:  Rayil is gifting these sweet pink heart necklaces for all orders over $50 placed through February 14.  Featuring a heart-shaped pendant made of natural rose quartz on an organza ribbon chain.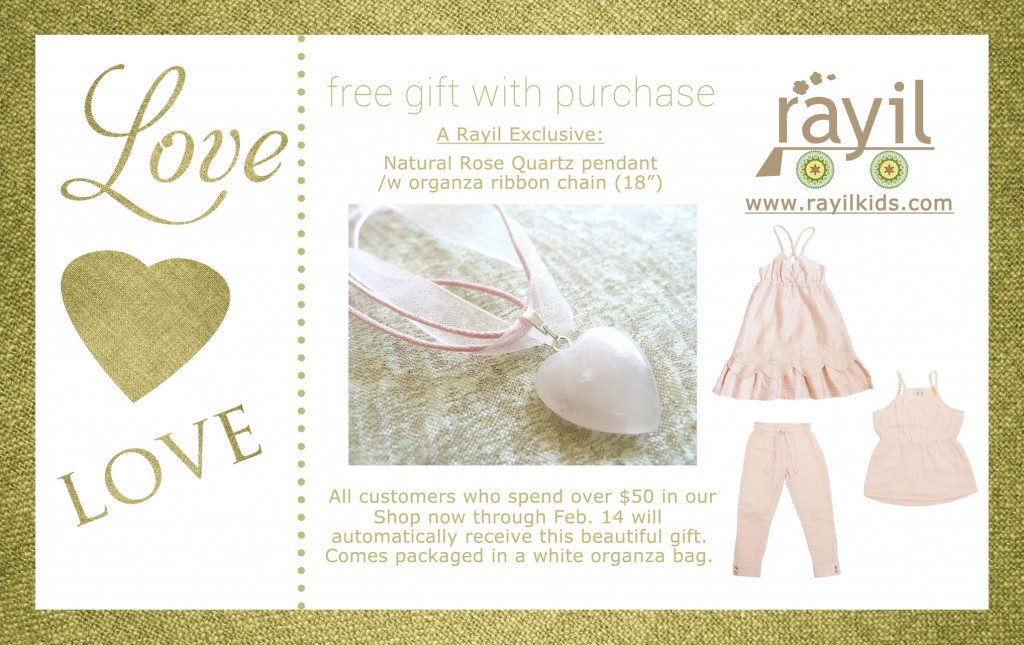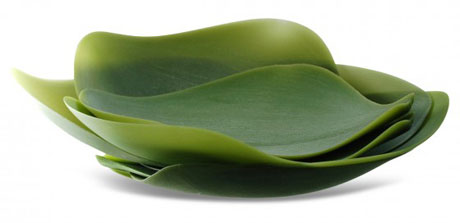 We wrote about these Nao Tamura Banana Leaf Plates awhile back (see here).  Many of you commented and emailed asking where to buy them.  We spotted them the other day at Unica Home.  What fun for the kids!
A little Village India in your home – well, sort of…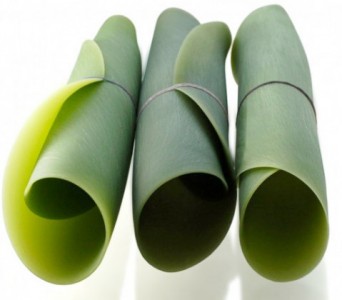 Indian-Inspired Christmas wares – check out our Etsy Treasury here.