Archive for the 'style' Category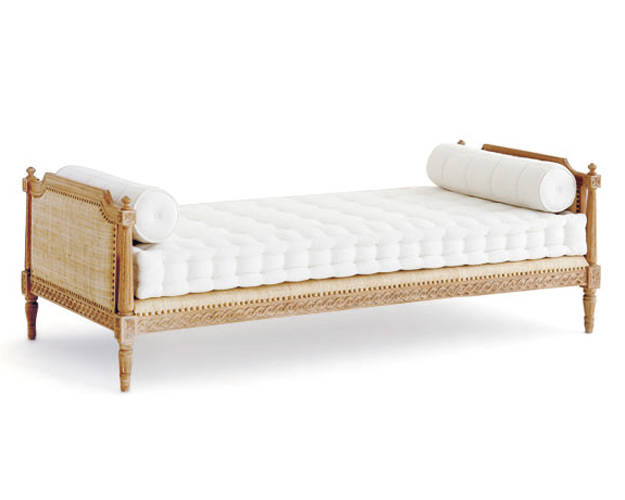 A while ago I wrote about my search for a bed for my daughter (ordered, waited, never came, discontinued – so in haste we bought a "temporary" platform for her from West Elm).
Now we're planning the move-in into our new house, so I began the search again – this time for a day-bed style.  Unfortunately, I am smitten with this Hamish Daybed by Oly (unfortunate because of the price tag).
Sigh.
Have you seen the Rayil Blog? Check out today's post: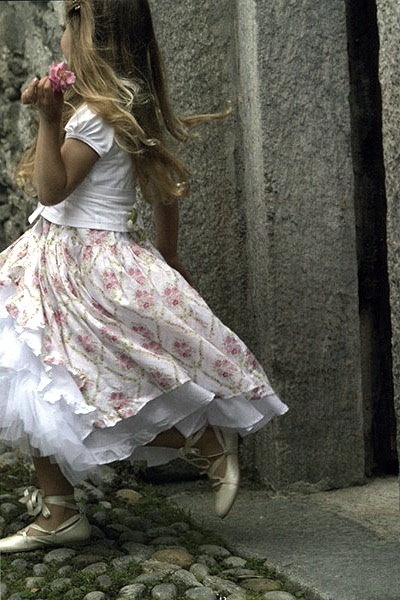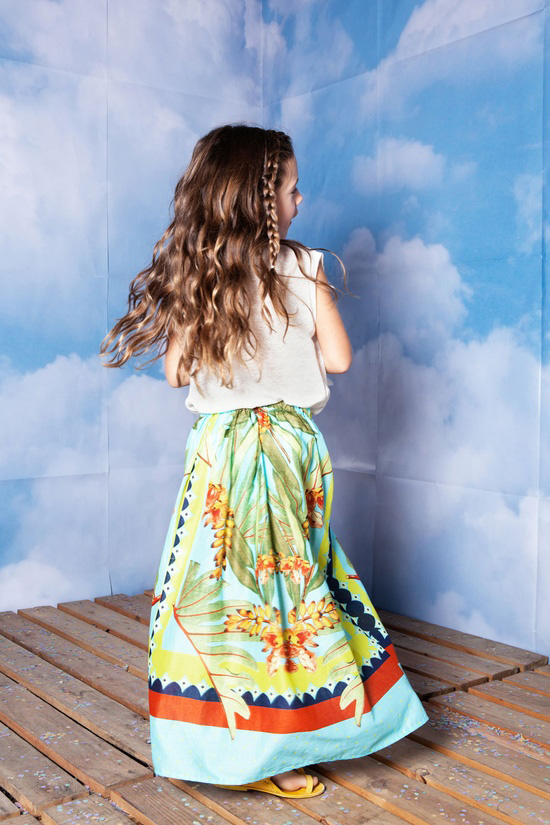 If you're a fan of the maxi, you've probably figured out that there is a certain art to creating the right look – especially for little girls.  Here are some of our tips for "Maxi-mizing"their cuteness:
Choose a skirt made with quality material.  There is a lot of fabric on display, so poor quality fabrics become very apparent.
It's all about the right top.  Keep them short (above the hipline) and fitted.
Longer tops can be tucked in.
Belts may be "too much" for the small frame of girls, though may be fine for taller girls.
For shoes – sandals are best for summer, and boots for winter.  Sneakers or lace-ups…not so much.
Maxi skirts are great for beach days, family outings or for just a day of relaxing in the backyard.
Rayil
carries some of the best maxi skirts for girls.  Your little girl is sure to steal the scene in one of these: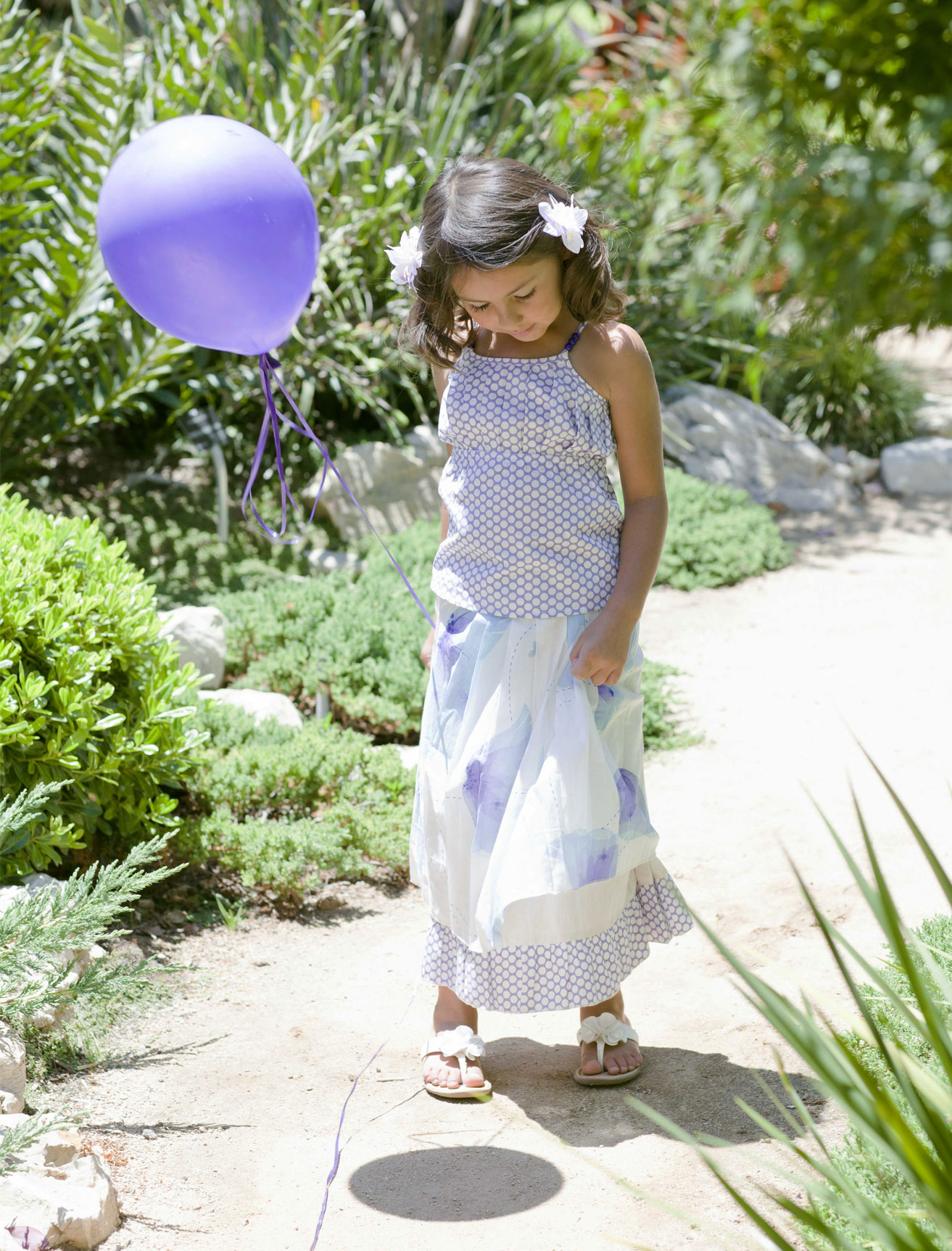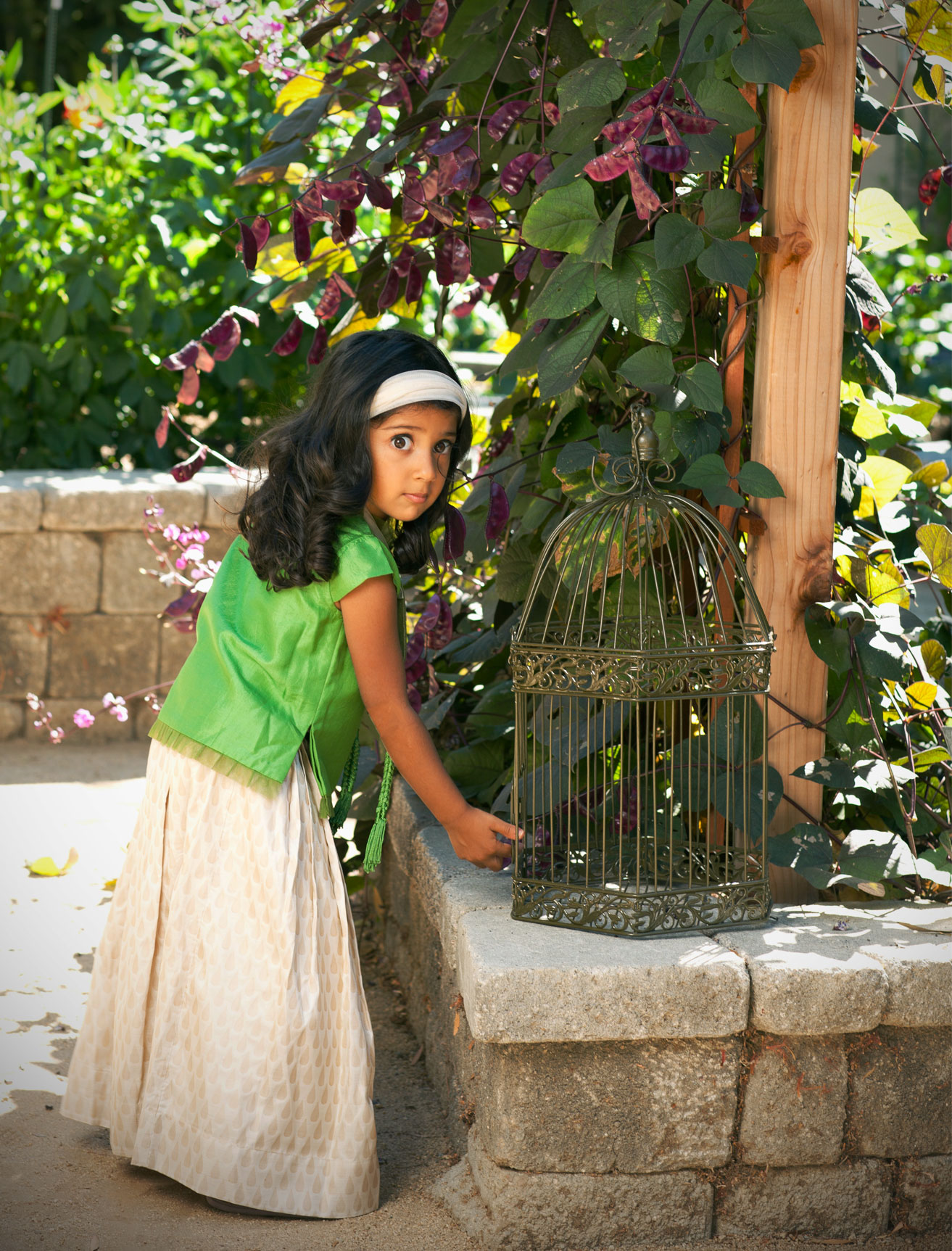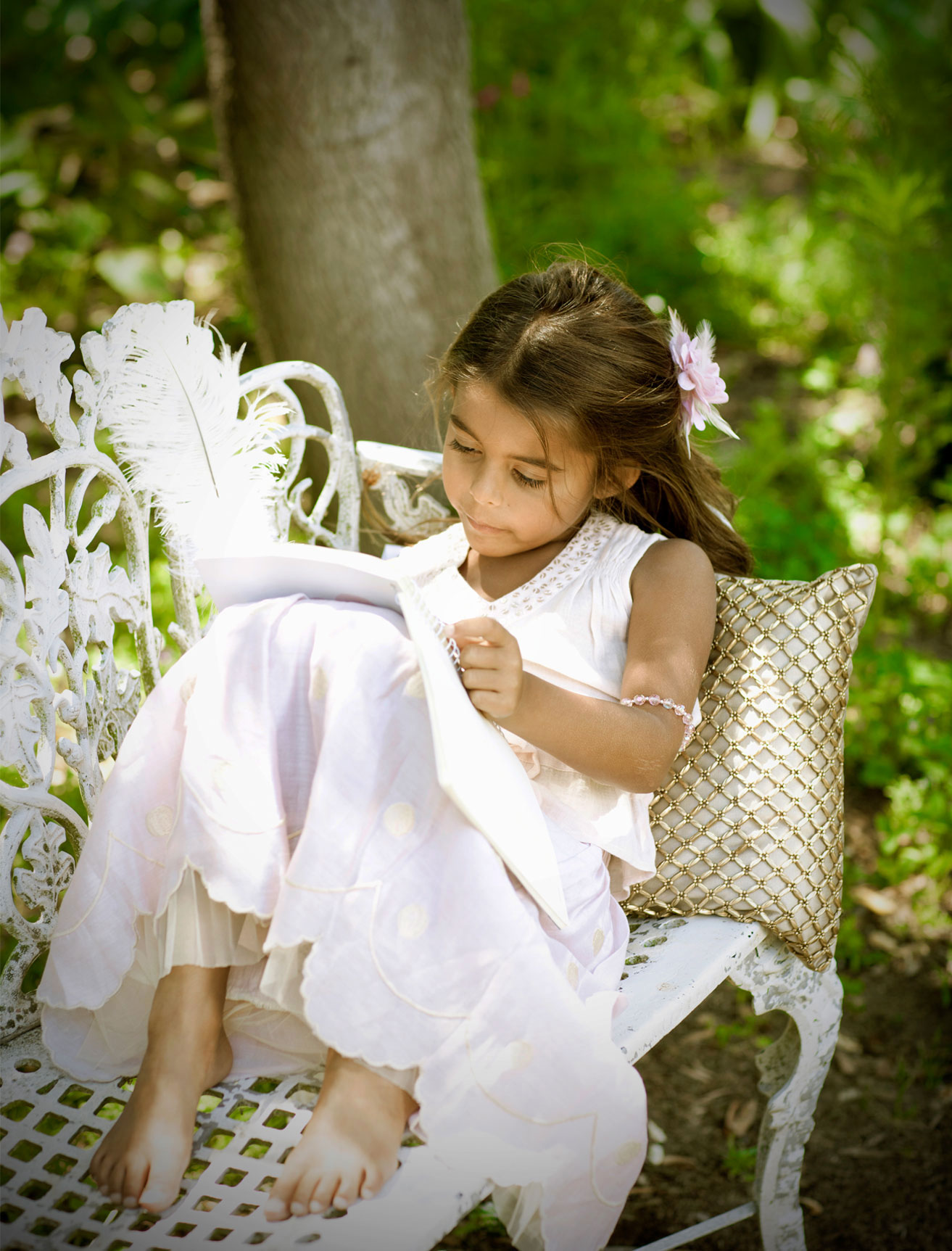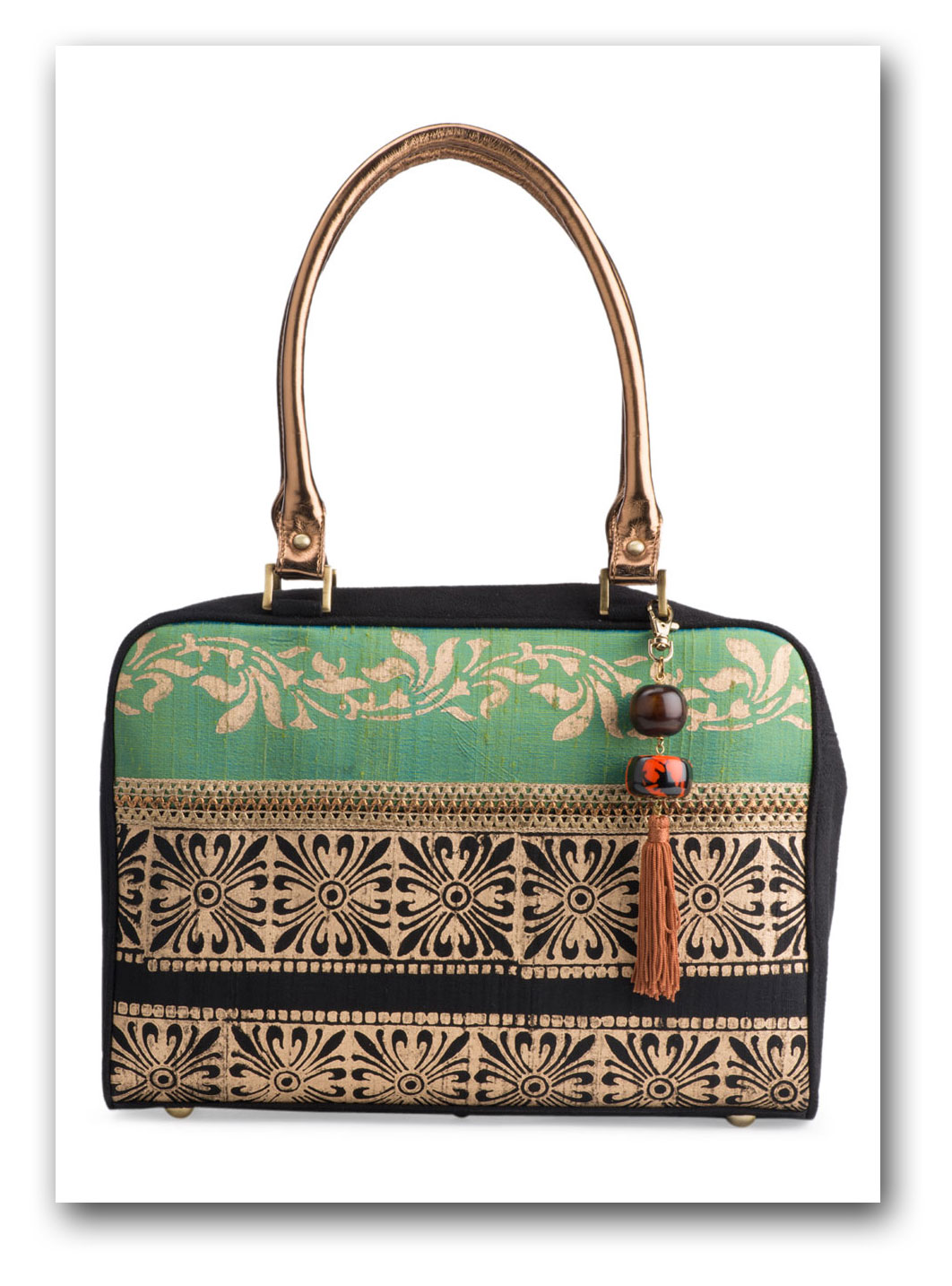 Found: the perfect post-diaper-bag purse with gorgeous East-West adaptability.  Check out Malaga Bags (featured above is a Khadi Printed Tote).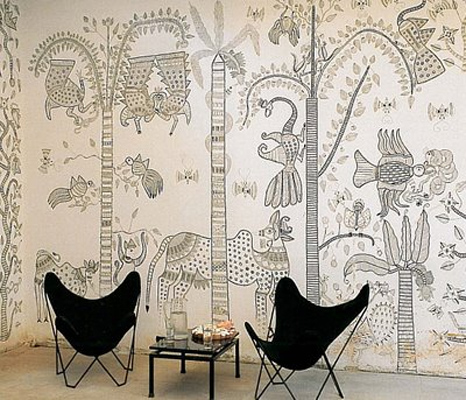 Found this while browsing for ideas for our new home.  How gorgeous is this mural?  Looks to be Madhubani.  I'd even have this in my living room.
via India Contemporaty by Henry Wilson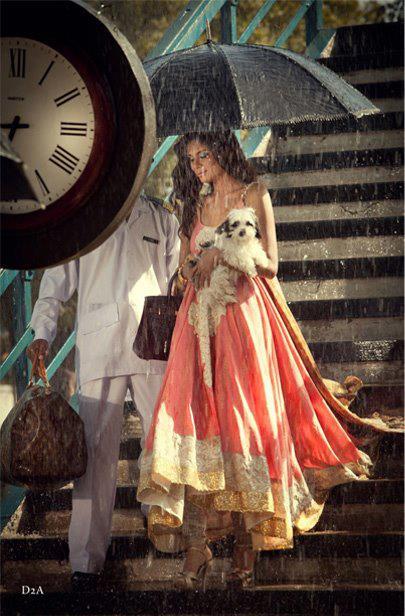 If I had to pick one – this is the one that sticks in my head.  Its by famed Pakistani label Sana Safinaz.  Something about the rain, the umbrella, the aura of a railway station – and that gorgeous salmon pink.  A modern woman on the go:  I want to be her.
What's your favourite fashion picture?
image via Sana Safinaz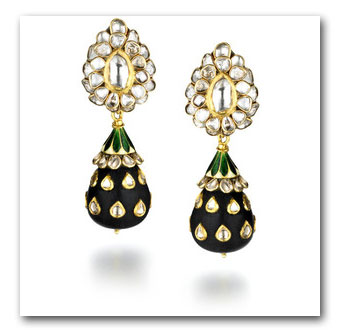 We don't often post about jewelry on the Gnaana Blog (maybe because personally I don't often think about treating myself).  But I was introduced to Madhuri Parson's jewelry through a college friend and I'm in love.  Her pendant earrings are on my wishlist for the next celebration.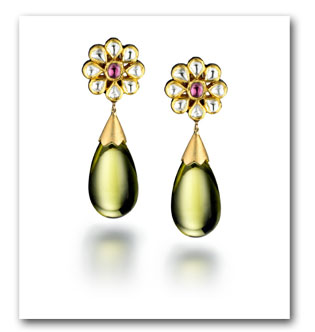 And for our readers and followers in Mumbai: be sure to check out her Trunk Show on December 7th and 8th (preceded by a cocktail reception on December 6th) – all at the new Le Mill boutique in Breach Candy, Mumbai.  This event is co-sponored by Harper's Bazaar – so it's sure to be quite an event.  Invitation and detail below.  RSVP to nimmi@lemill.in.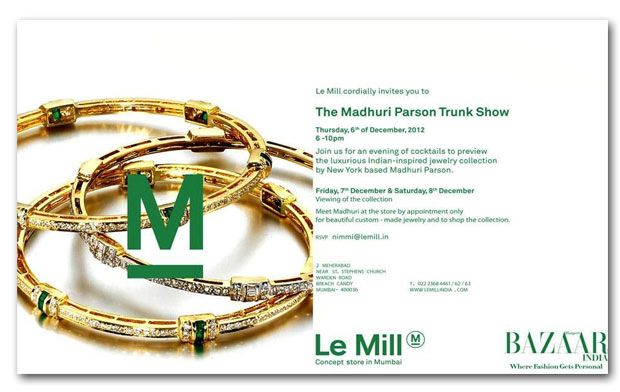 images via Madhuri Parson New York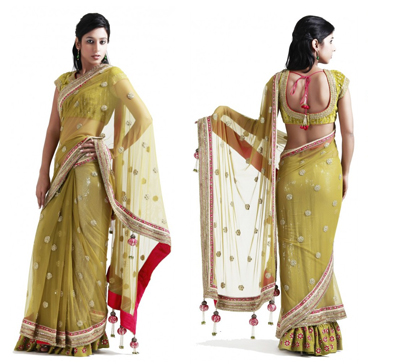 My pick for a Diwali Saree:  an olive net saree with a velvet blouse and embellished petticoat (lined with sequins and which peaks out from the bottom.
Love this look!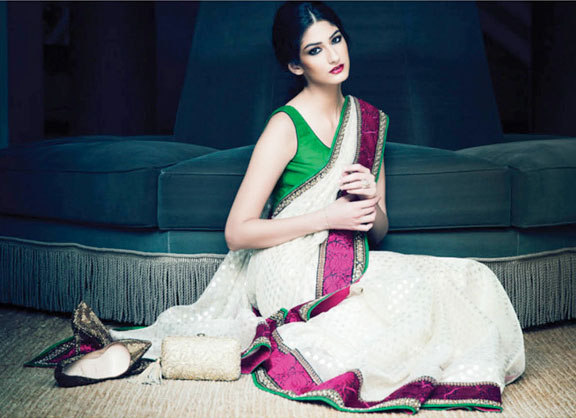 Where to get that awesome saree?  Pernia's Pop-Up Shop has selections from all the favorite designers – Sabyasachi, Masaba, Shantanu & Nikhil and others.
Check out these gorgeous pieces by Priyal Prakash: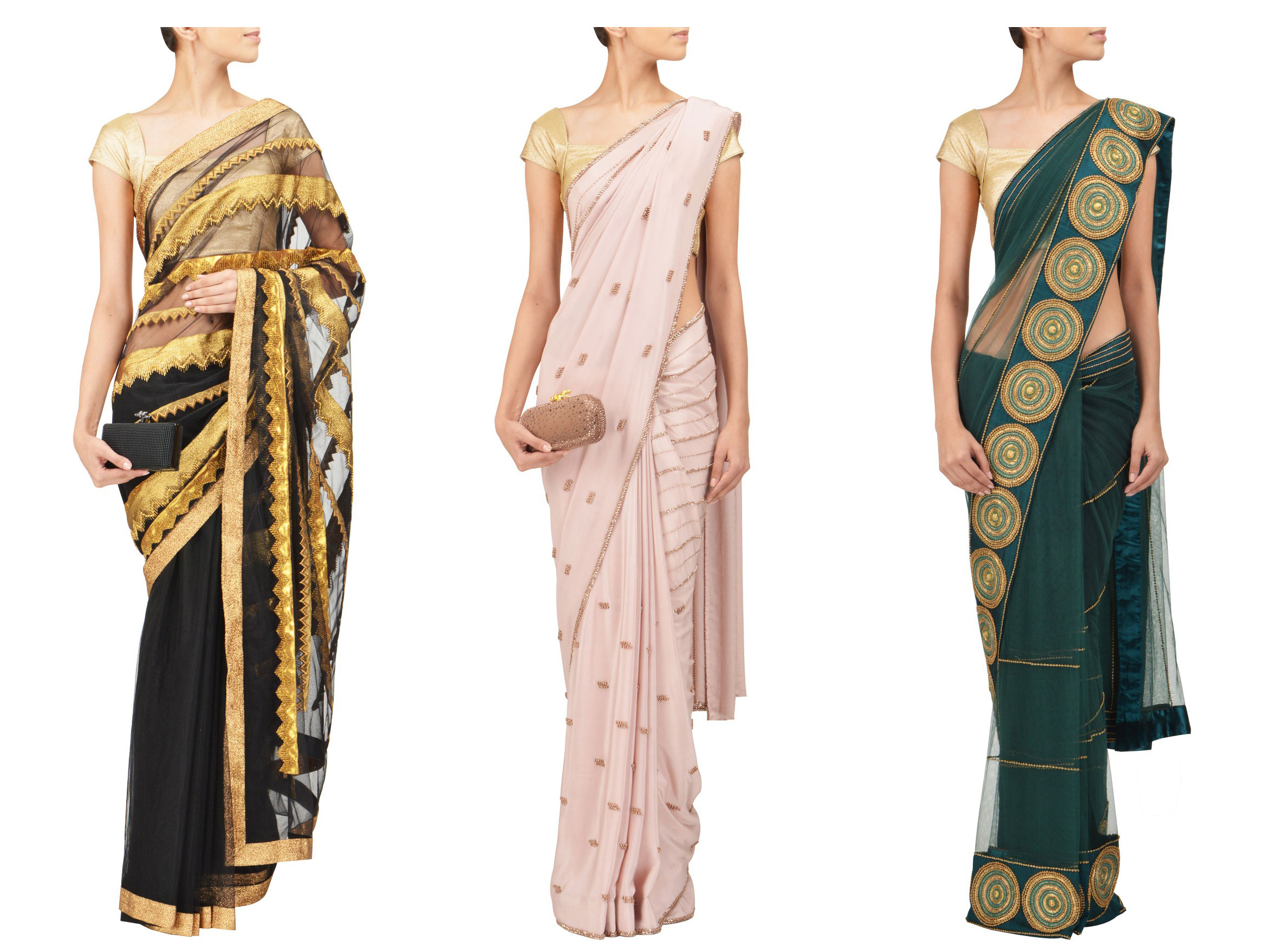 Drooling yet?
I always promise myself that next year I will not wait until the last minute.  But it is mid-October and here I am again:  Navratri, Diwali AND my daughter's birthday are all within the next 6 weeks and no one in our family has anything to wear.
I consider myself quite resourceful, but right I now I am feeling defeated. I have been to the local Little India in Los Angeles, I have tried calling shops and shopping online with other Indian boutiques in the US (and even the UK), and I have been to all the sites that pop-up on Google, Bing and Yahoo.  Nothing, nowhere, nada, zero…
Here is the story:
My Son:  Easy, one would think.  The boy just wants a simple cotton kurta set that won't itch at the neck.
Local Stores: nothing in a pure cotton. Actually, nothing even in a pure and simple silk. They are all polyester with heavy work.
Online US Sites:  Last year I ordered 2 outifts for him from a site whose name I will not disclose. They were advertised as silk and as a size 6.  They were neither silk (they were a very visible polyester) nor able to fit a 6-year-old (they were way too big).  I could not return them.
Online Indian Sites:  Found! Simple cotton ones with light thread embroidery.  But I ordered them 4 weeks ago from a place in Kerala and they are not here yet. Not sure if they will get here in time.
My Daughter:  She likes the longer cholis and again wants something easy to wear.
Local LA Stores:  Forget it. Not a single store carried anything remotely suitable for 3 or 4-year-olds.
Online US Sites:  Again, nothing. And after the disaster with my son's kurta, I am hesitant to buy things online.
Online Indian Sites:  I contacted some stores in India, but they take 4-6 weeks to get here!  In any case, the styles out there are just mini-adult versions. Nothing whimsical, special, or made with kids in mind.
Ergo, I will be doing what I did last year:  rushing to the tailor to have him stitch somethings from fabric I give him.  So Mr. Tailor on Pioneer Boulevard, I will be seeing you this evening. It will be costing me way too much in money and time, but at this point I am left with no other option.
Why is simple, tasteful Indian clothing for kids so hard to find?  I cannot wait for the Rayil Kids clothing line to debut.
image via Bing images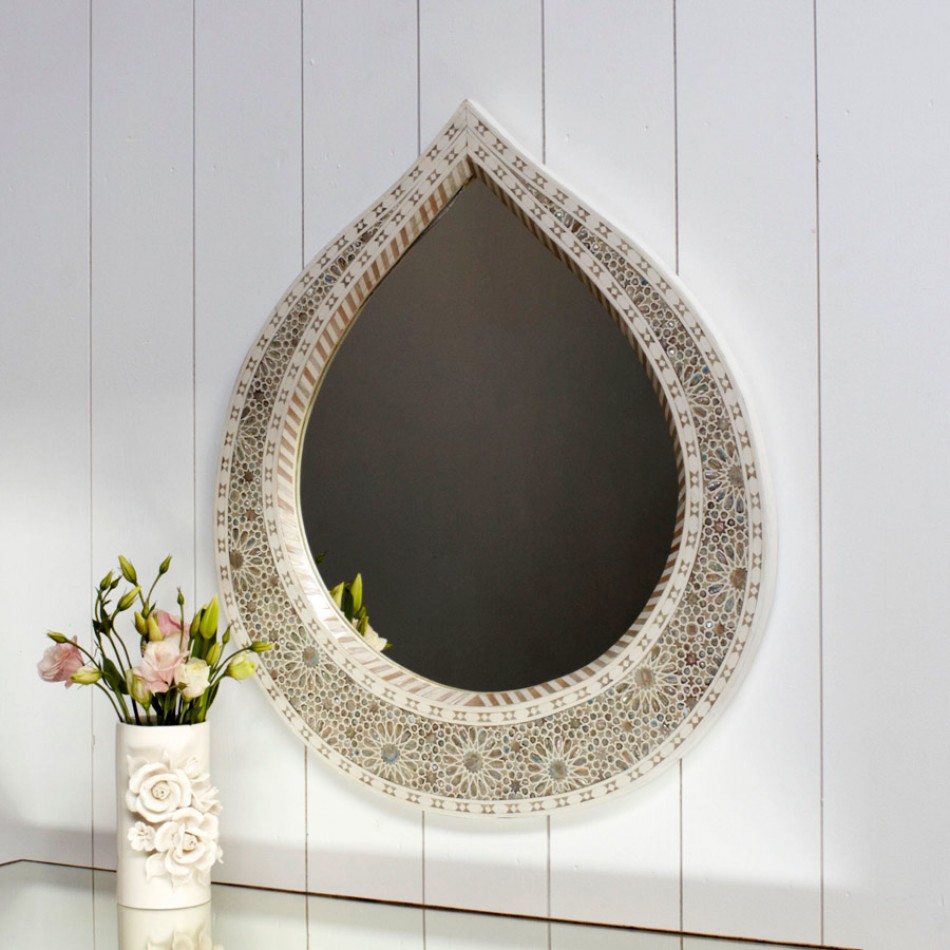 A collection of wall mirrors that will beautify any space…
Above: Tear Drop Mother of Pearl Mirror via Graham & Green
Below: Peacock Mirror via Pottery Barn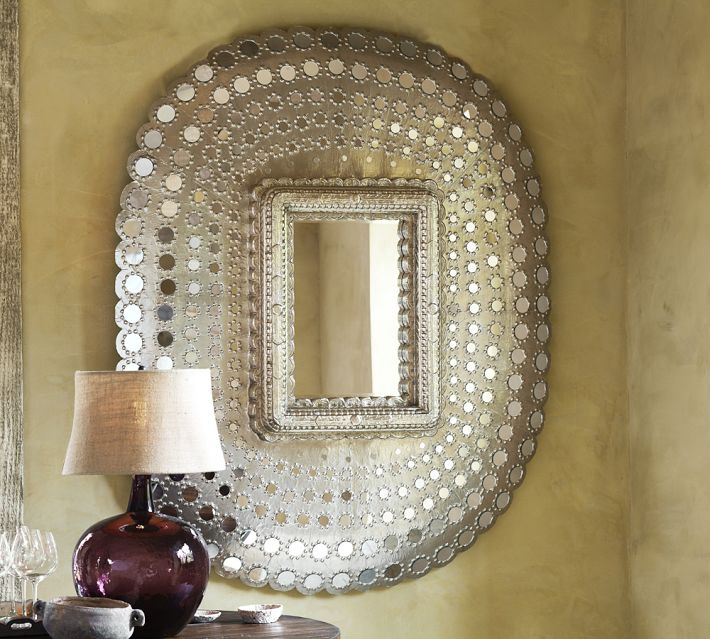 Turquoise and Gold Mirror via Nieman Marcus (no longer available)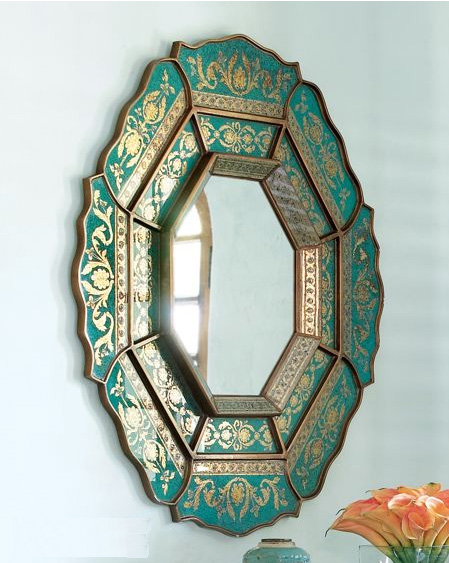 Mirrored Rings via Nieman Marcus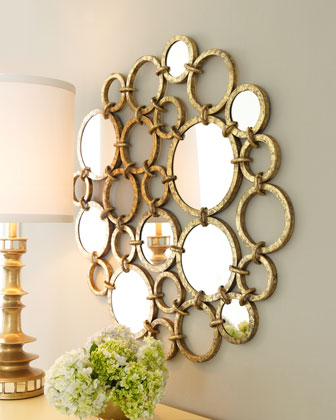 Rectangular Mughal Bone Mirror via Horchow