Archive for the 'style' Category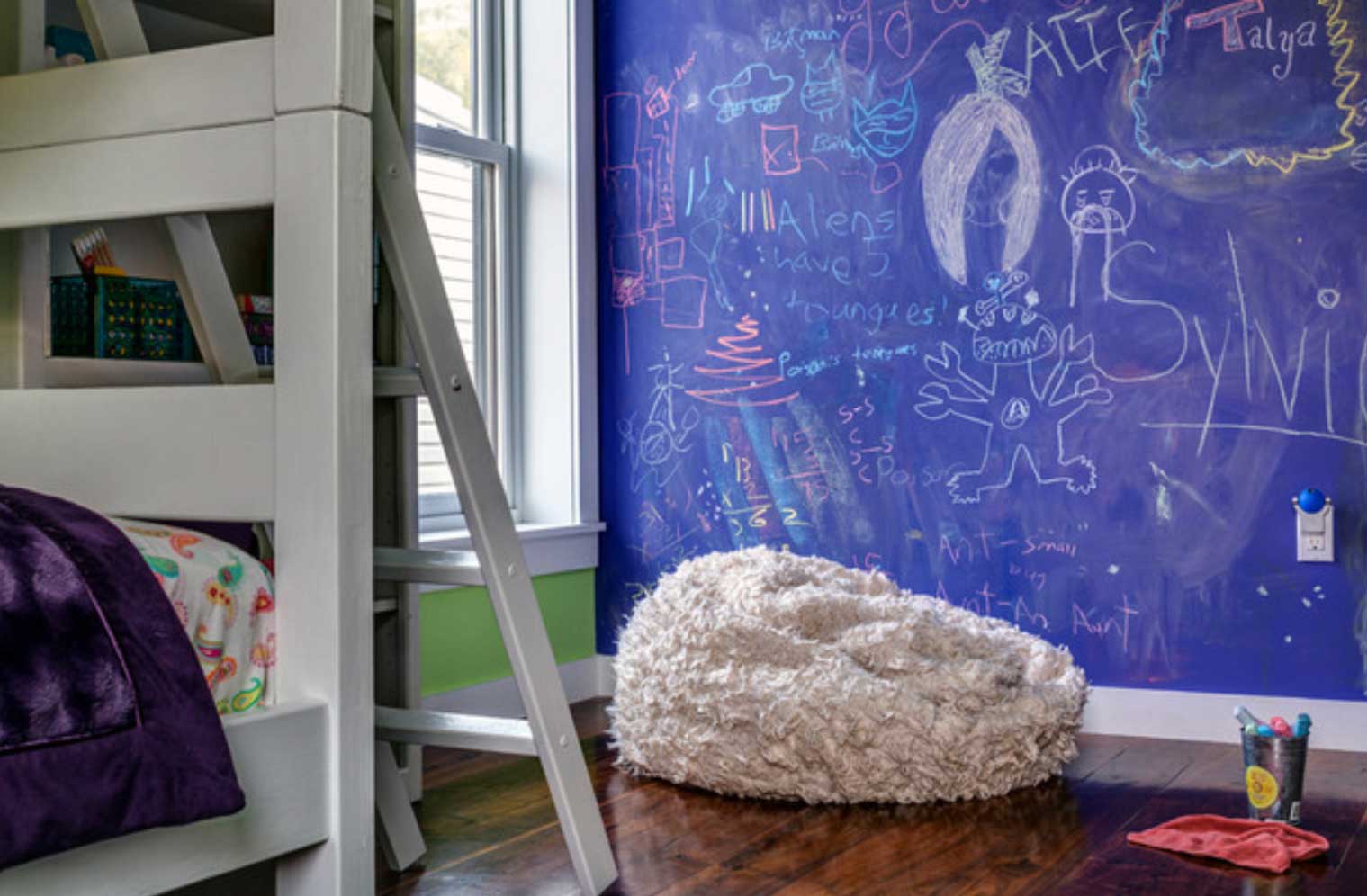 Brainstorming for decorating the kids' rooms this week – and what do you know – coloured chalkboard paint.  Available in any colour from Benjamin Moore.
My artist-daughter would love a framed installation like this in her room (perhaps with pink ombre chalkboard paint):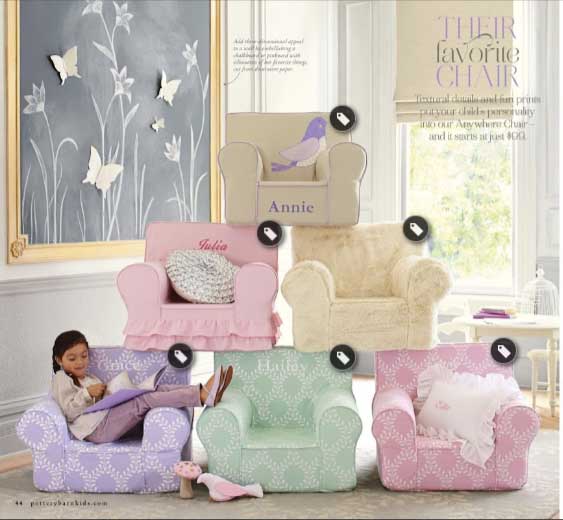 images via Houzz, Pottery Barn Kids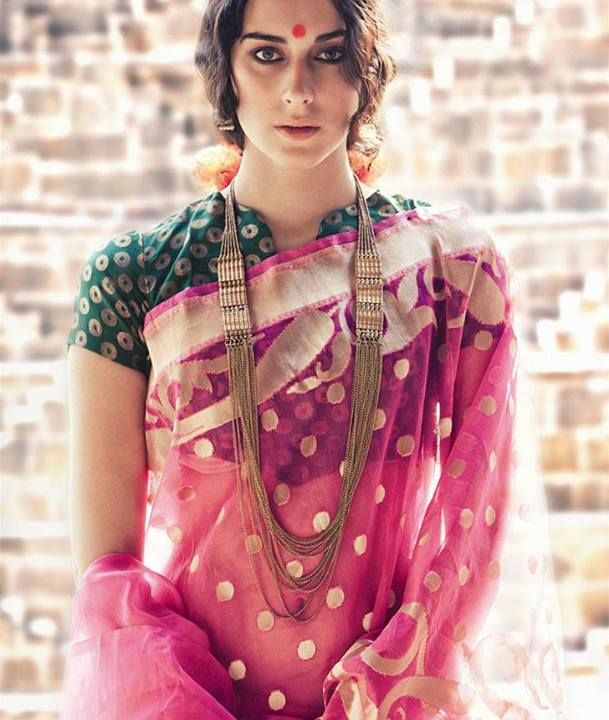 Do you have a weakness for Banarasi? You won't be able to resist these beautiful weaves by Ekaya: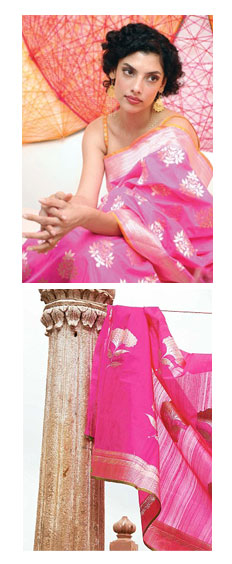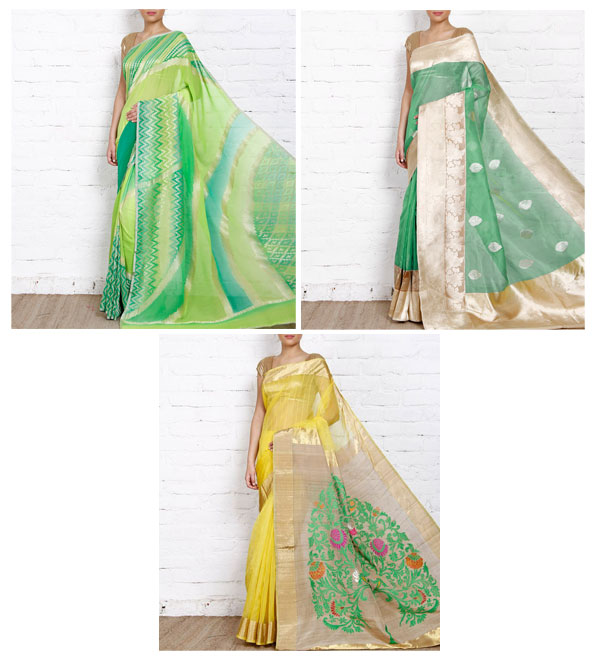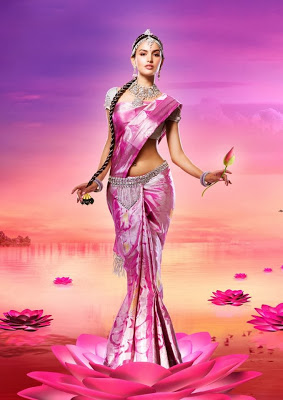 When I grow up, I want to be a … Saree Draper? Yes – saree draping is now a legitimate profession thanks to Kalpana Shah – draper extrodinaire. She's the must-have stylist for almost every Bollywood celebrity, as well as photo shoots and personal events. :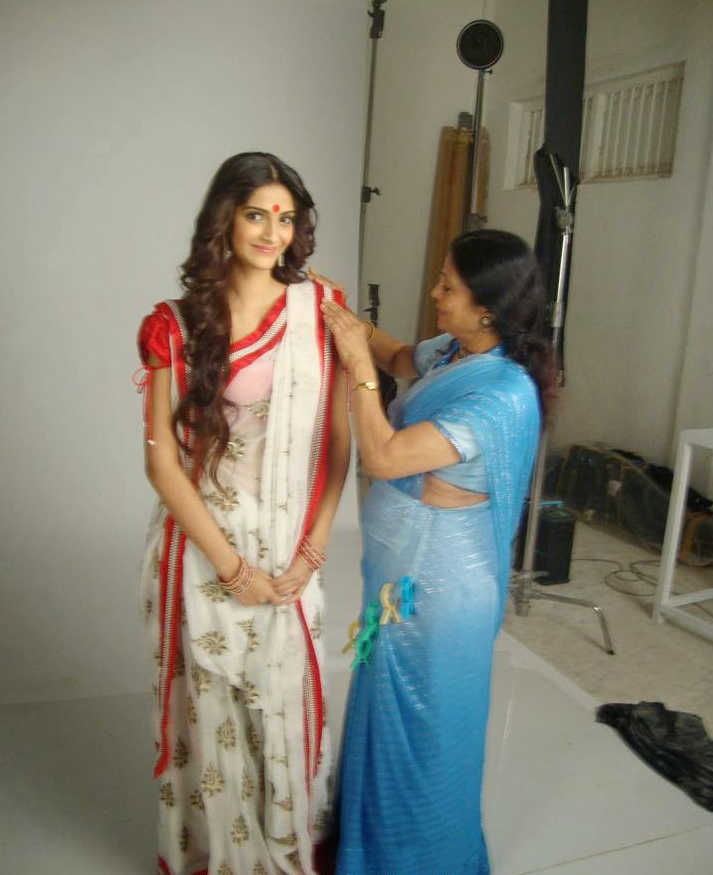 Just look at her artwork: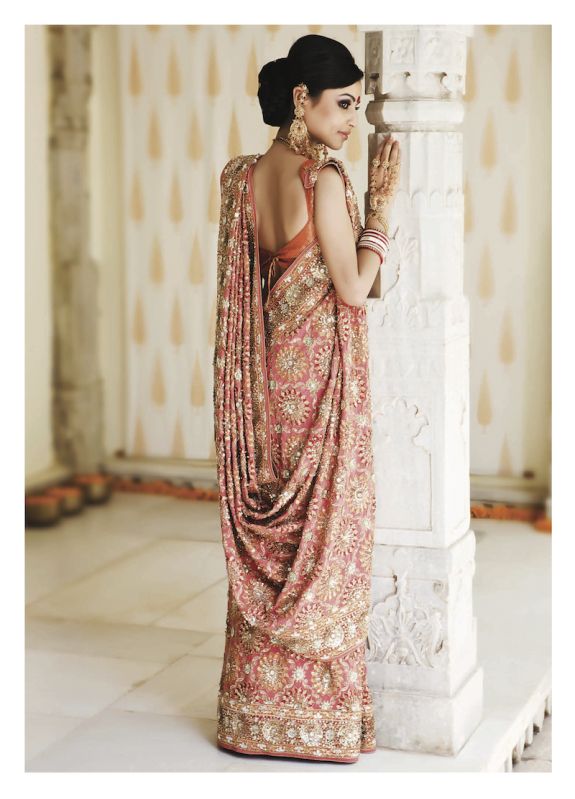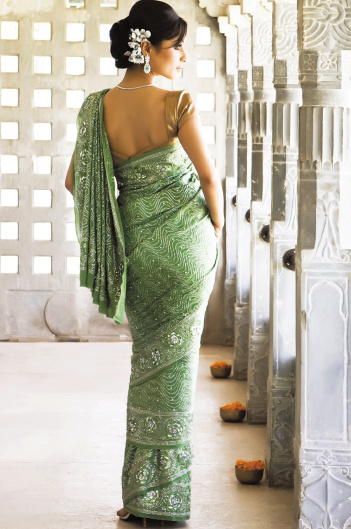 Makes my saree-tying skills seem decidedly sub-par. Fortunately she does have a book: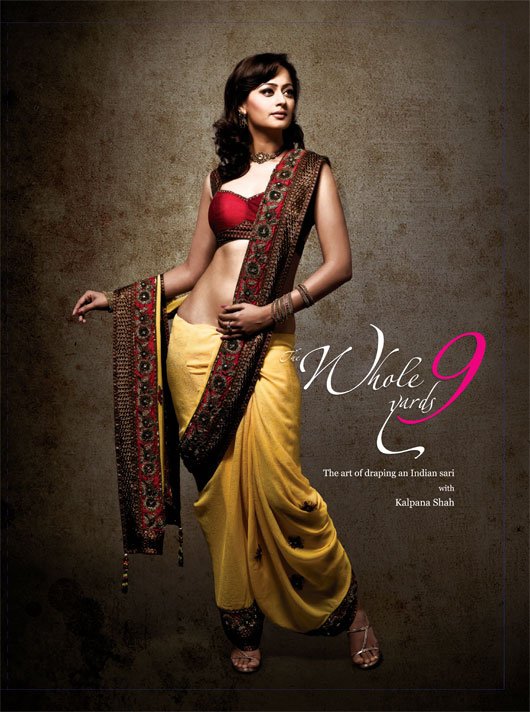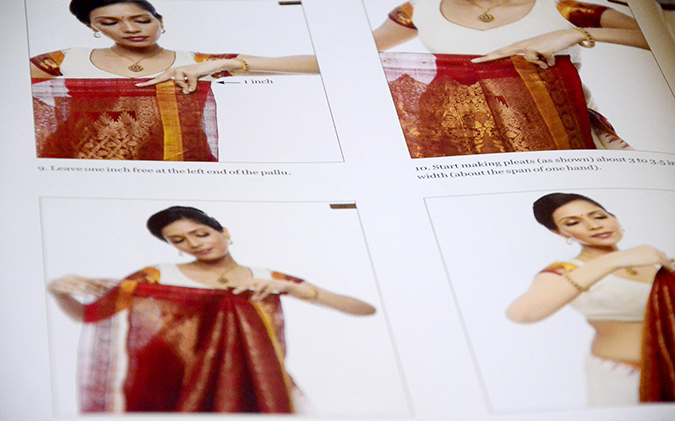 Unfortunately that book is $150 on Amazon.
BUT now there's an app for that: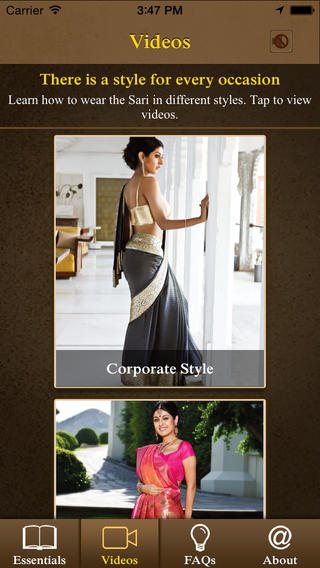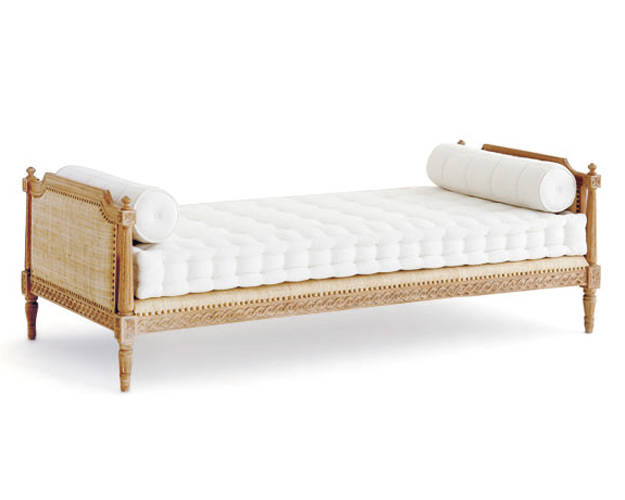 A while ago I wrote about my search for a bed for my daughter (ordered, waited, never came, discontinued – so in haste we bought a "temporary" platform for her from West Elm).
Now we're planning the move-in into our new house, so I began the search again – this time for a day-bed style.  Unfortunately, I am smitten with this Hamish Daybed by Oly (unfortunate because of the price tag).
Sigh.
Have you seen the Rayil Blog? Check out today's post: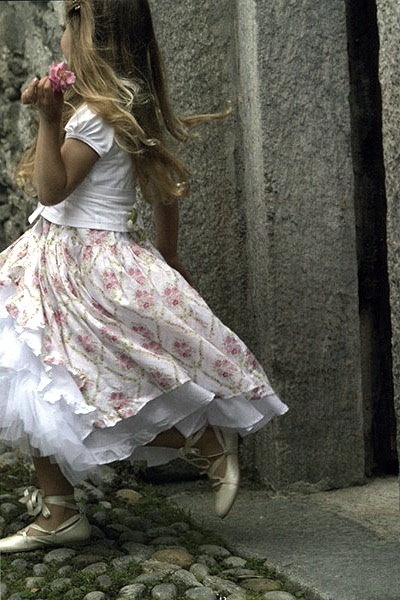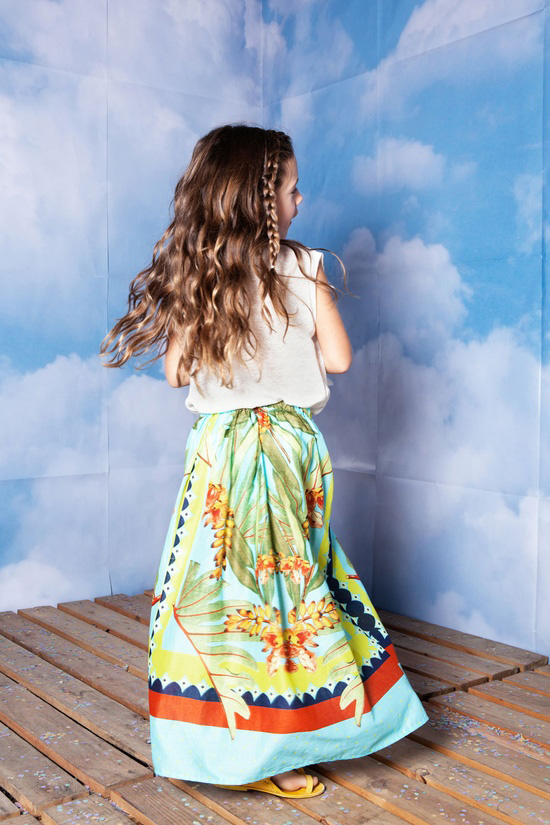 If you're a fan of the maxi, you've probably figured out that there is a certain art to creating the right look – especially for little girls.  Here are some of our tips for "Maxi-mizing"their cuteness:
Choose a skirt made with quality material.  There is a lot of fabric on display, so poor quality fabrics become very apparent.
It's all about the right top.  Keep them short (above the hipline) and fitted.
Longer tops can be tucked in.
Belts may be "too much" for the small frame of girls, though may be fine for taller girls.
For shoes – sandals are best for summer, and boots for winter.  Sneakers or lace-ups…not so much.
Maxi skirts are great for beach days, family outings or for just a day of relaxing in the backyard.
Rayil
carries some of the best maxi skirts for girls.  Your little girl is sure to steal the scene in one of these: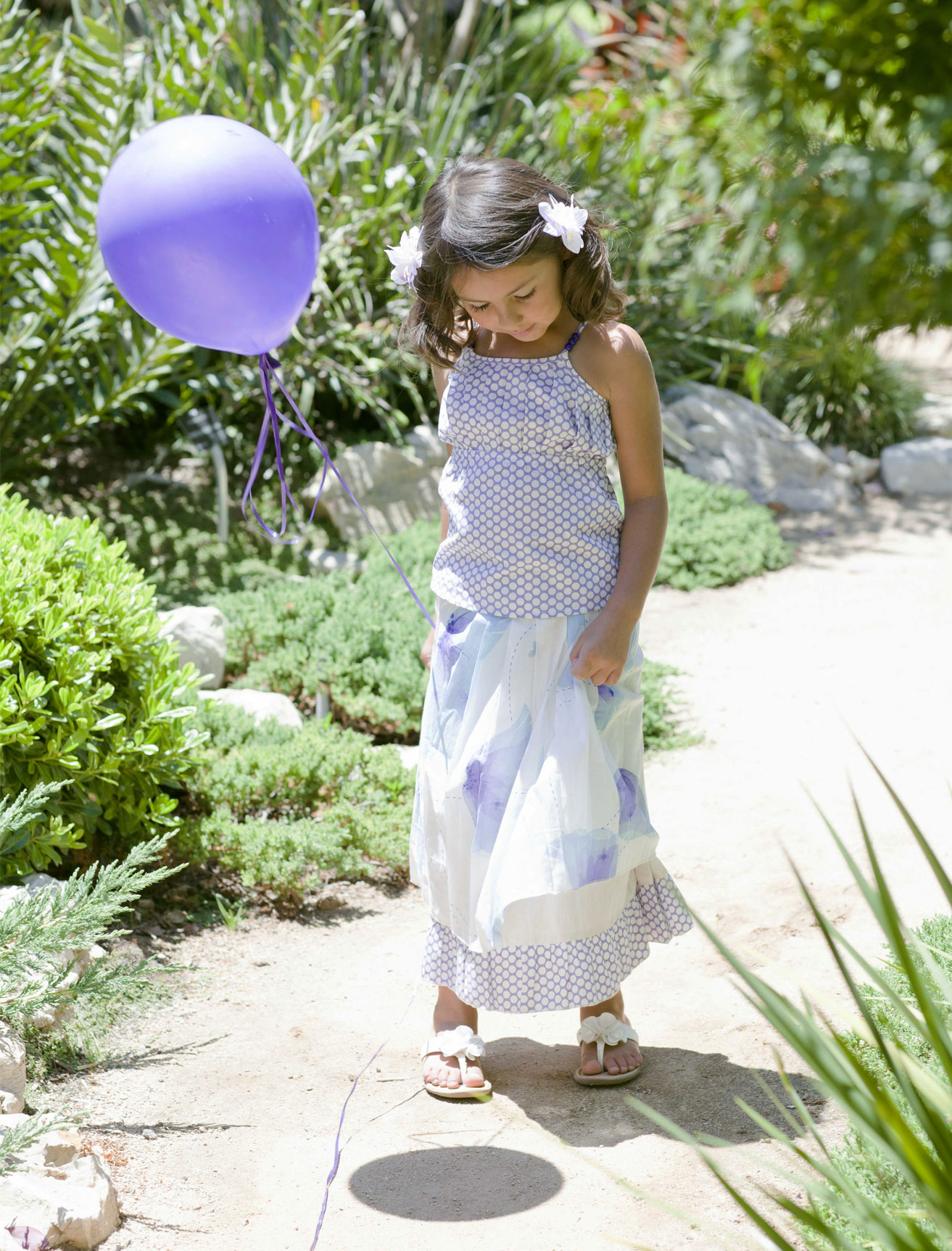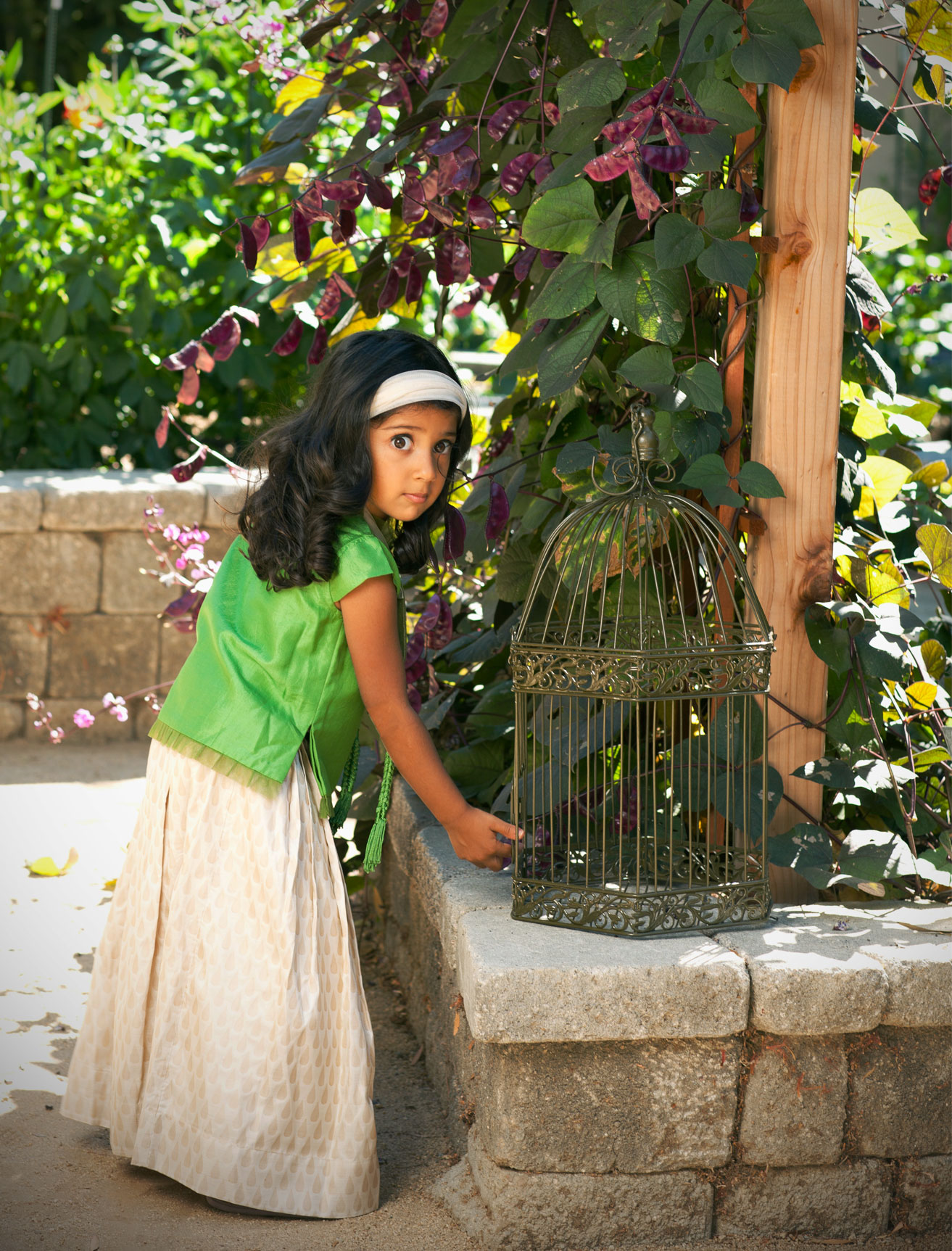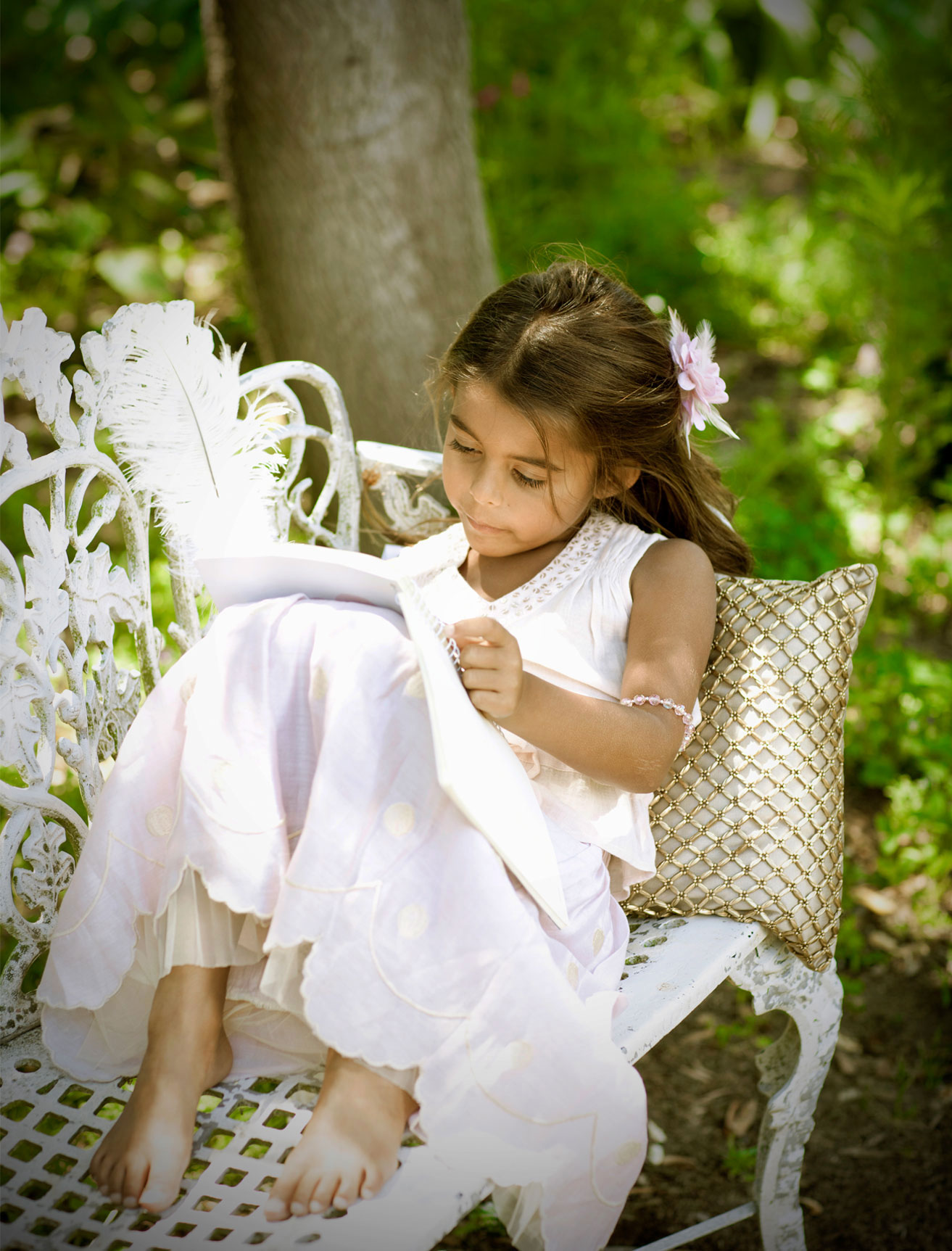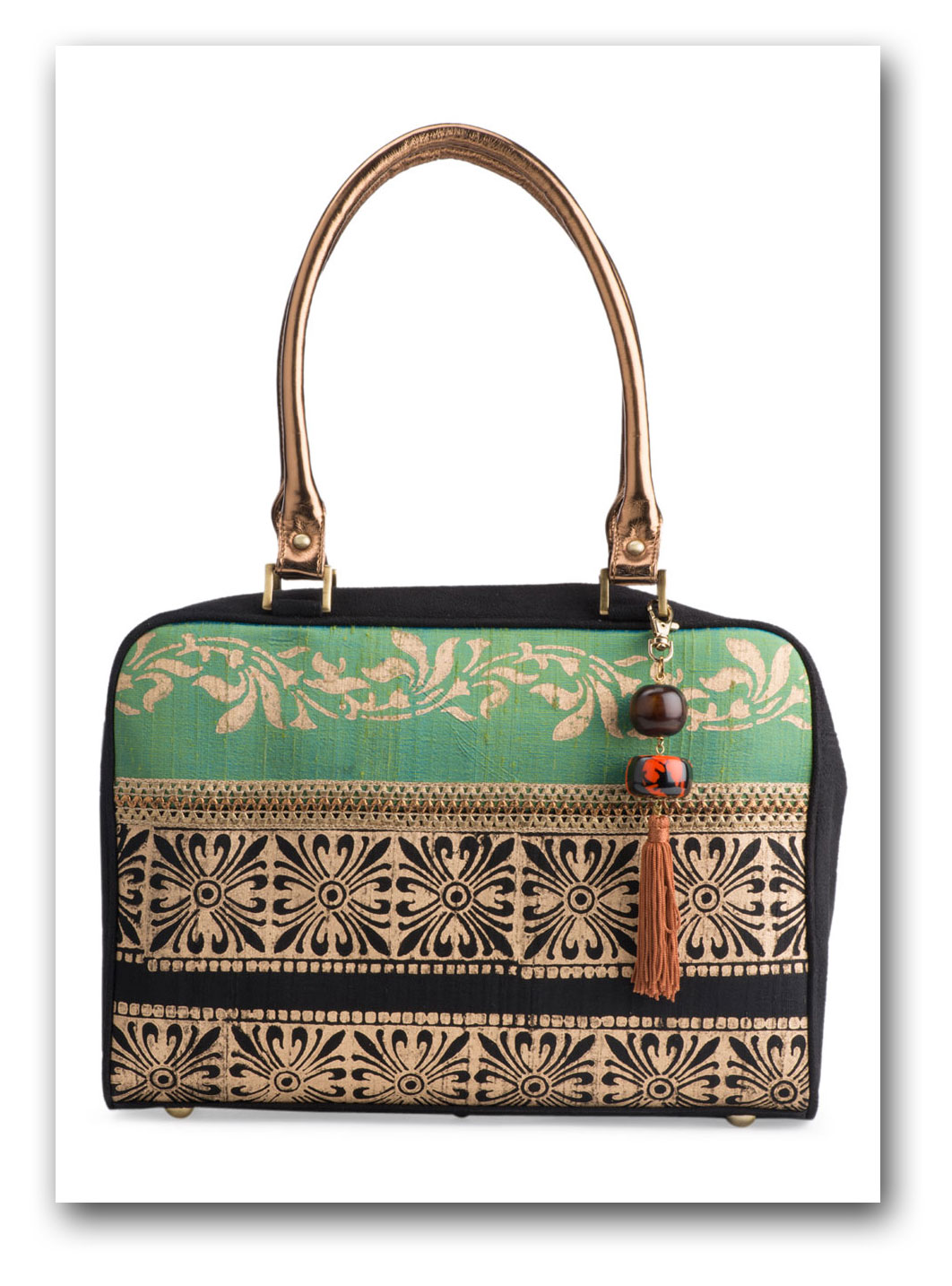 Found: the perfect post-diaper-bag purse with gorgeous East-West adaptability.  Check out Malaga Bags (featured above is a Khadi Printed Tote).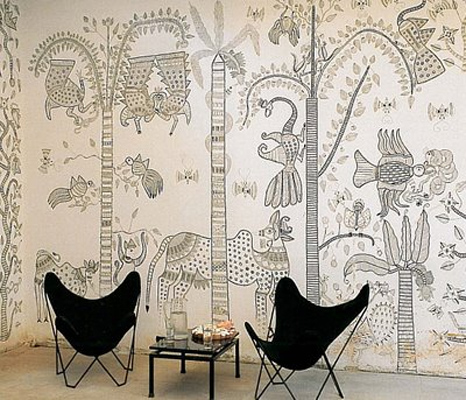 Found this while browsing for ideas for our new home.  How gorgeous is this mural?  Looks to be Madhubani.  I'd even have this in my living room.
via India Contemporaty by Henry Wilson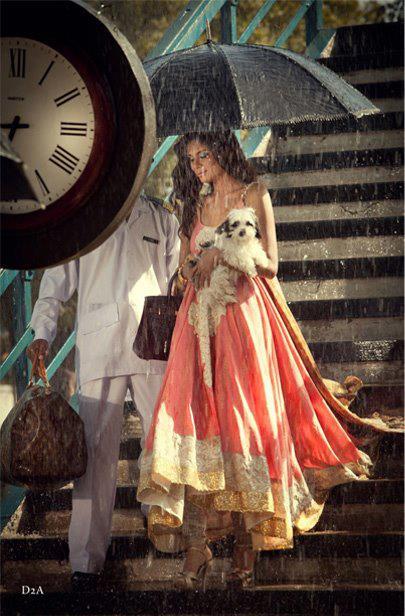 If I had to pick one – this is the one that sticks in my head.  Its by famed Pakistani label Sana Safinaz.  Something about the rain, the umbrella, the aura of a railway station – and that gorgeous salmon pink.  A modern woman on the go:  I want to be her.
What's your favourite fashion picture?
image via Sana Safinaz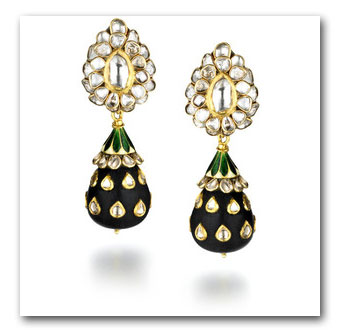 We don't often post about jewelry on the Gnaana Blog (maybe because personally I don't often think about treating myself).  But I was introduced to Madhuri Parson's jewelry through a college friend and I'm in love.  Her pendant earrings are on my wishlist for the next celebration.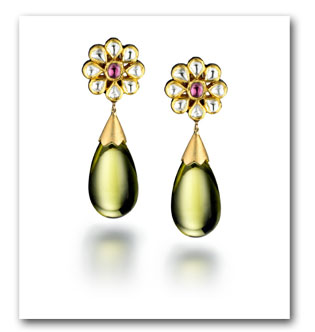 And for our readers and followers in Mumbai: be sure to check out her Trunk Show on December 7th and 8th (preceded by a cocktail reception on December 6th) – all at the new Le Mill boutique in Breach Candy, Mumbai.  This event is co-sponored by Harper's Bazaar – so it's sure to be quite an event.  Invitation and detail below.  RSVP to nimmi@lemill.in.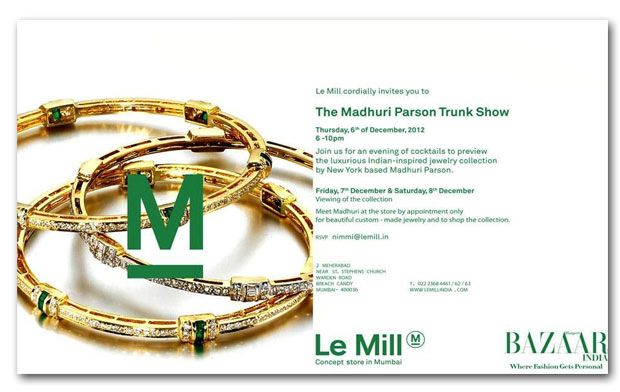 images via Madhuri Parson New York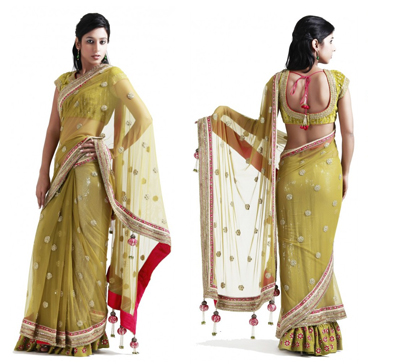 My pick for a Diwali Saree:  an olive net saree with a velvet blouse and embellished petticoat (lined with sequins and which peaks out from the bottom.
Love this look!