Archive for the 'travel' Category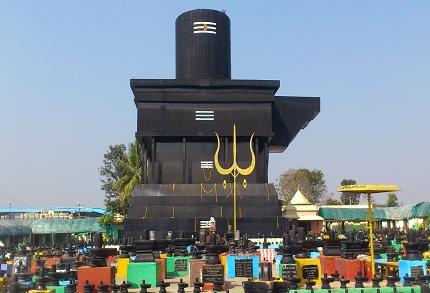 As Hindus celebrate Maha Shivaratri today, we thought we'd ask where the world's largest Shivalinga is. Do you know where it is? The Kotilingeshwara Temple in the Kolar District of Karnataka claims this title – with a 108 foot (33 meter) linga.
Not only that – but take a closer look at the temple's name: "Koti" means "crore" – so the temple's name translates to "Temple of Koti Lingas." And true to its name, the temple is well on its way to completing installation of the 1 crore lingas.
How much is a crore (koti)? 10 million – 10,000,000! That's a lot of lingas!
See the temple's website here…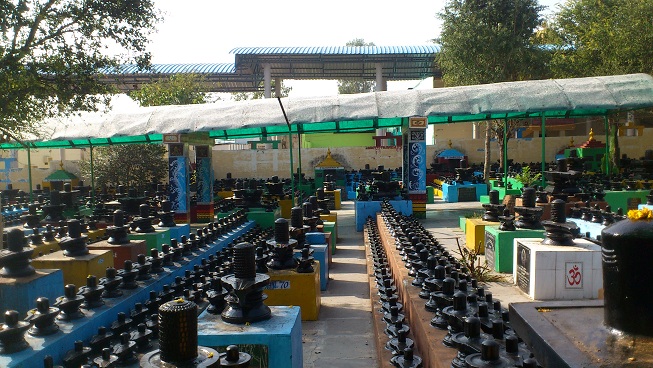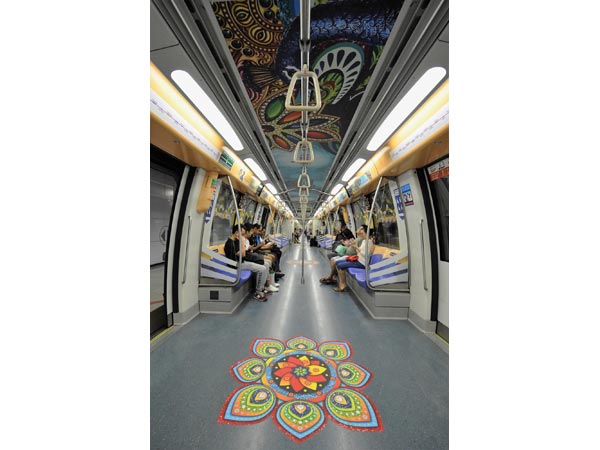 Can you guess where?
Not in India, but just across the ocean in Singapore. Decorated with flowers, rangoli, and diyas, the Deepavali train is an initiative of Singapore's Minister for Transport and the country's Land Transport Authority. Two platforms in the country's Little India are also decorated. Note that Tamil is one of Singapore's official languages.
The train is a bit of a consolation to Singaporeans who celebrate Diwali: firecrackers and the sort are strictly forbidden.
But at least now they have a train!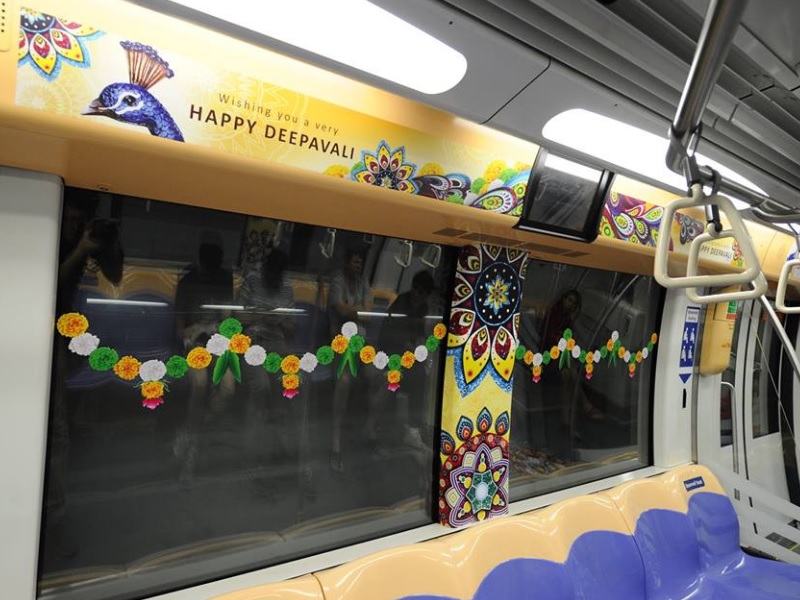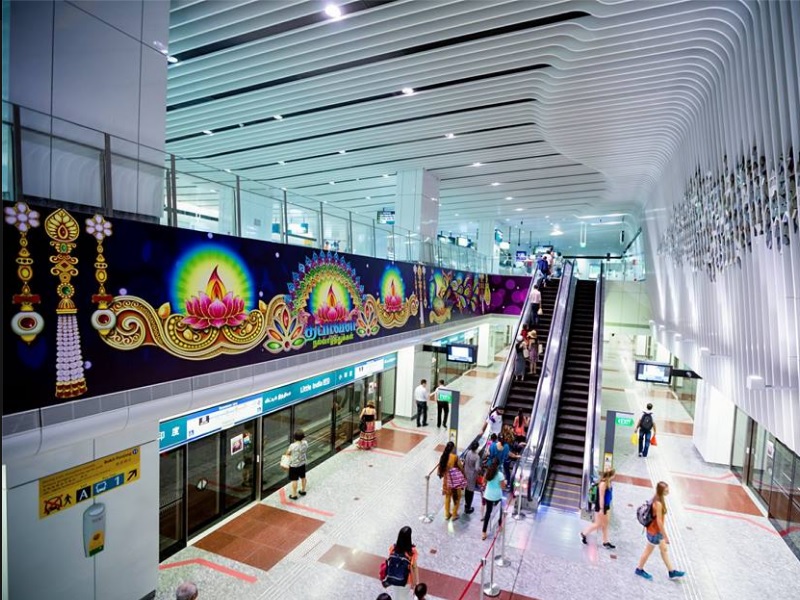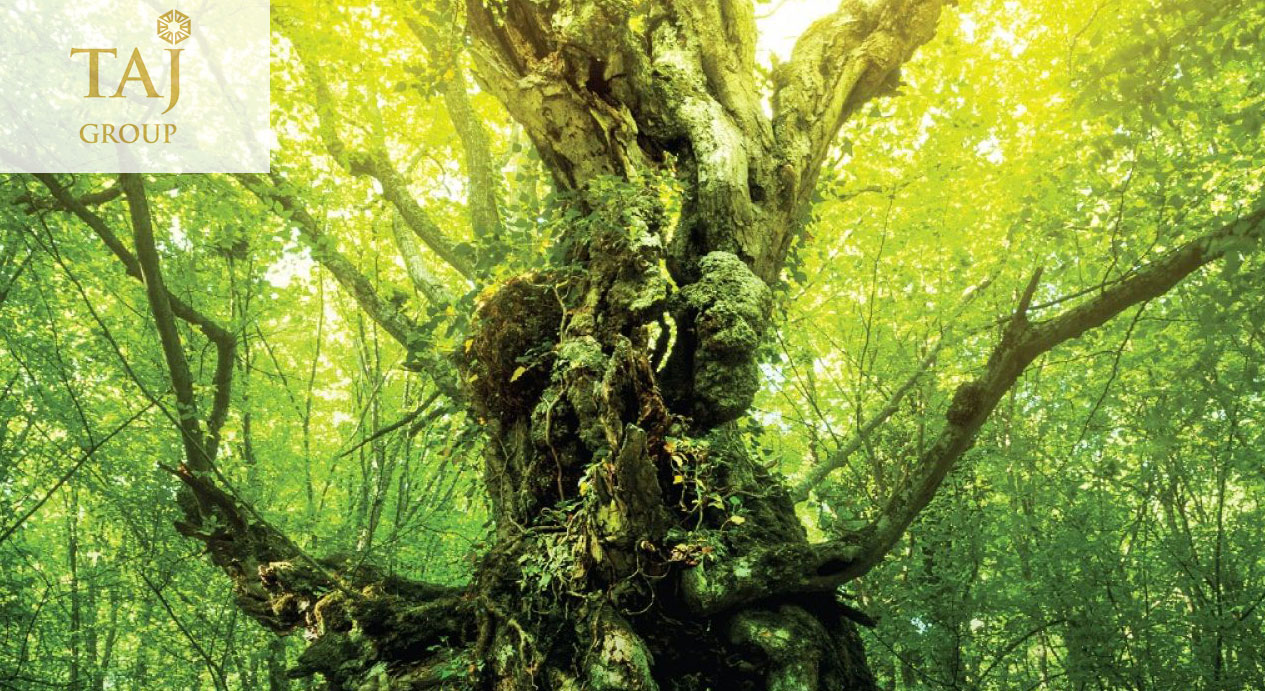 The Jungle Book was an amazing movie, and hats off to Neel Sethi. (My only gripe was that I wish the voice-overs (and Mowgli) had an Indian accent – that would have been cool).
It's no secret that Rudyard Kipling set his Jungle Book stories in the Seoni district of Madhya Pradesh – which includes the Pench Tiger Reserve.
Thank goodness there are no Jungle Book theme parks (yet), but let it be known that the Taj Group has created a special Mowgli Trails tour. Given the dearth of more authentic ways to explore Kipling's world, this sounds like a pretty cool option.
Read about two different traveler experiences here and here…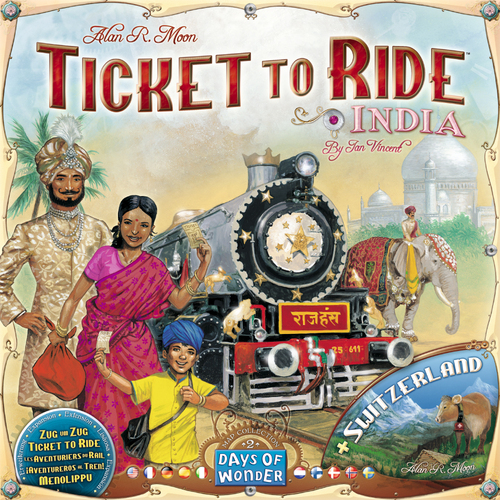 We'll just continue the train theme this week. If you haven't played it already, Ticket to Ride is a fun and catchy game for young (best for 8+) and old.
They have an India version featuring (most) major Indian cities (The South is not very well represented…as usual…), albeit with the old-school spellings. Still, a fun game.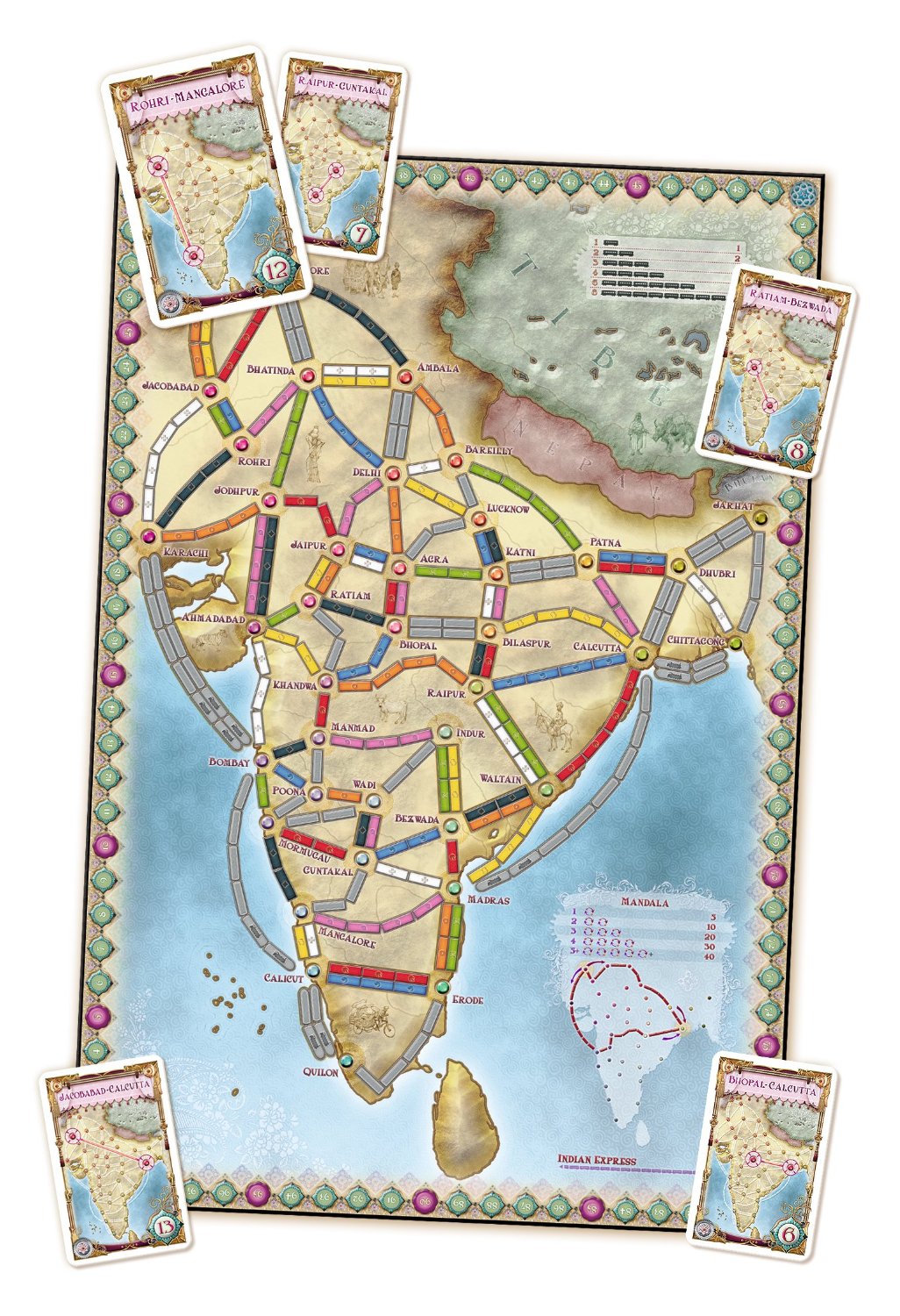 This is an add-on expansion to the original Ticket to Ride – so you will either need the original or Ticket to Ride Europe.
The India game reverses to Switzerland (???).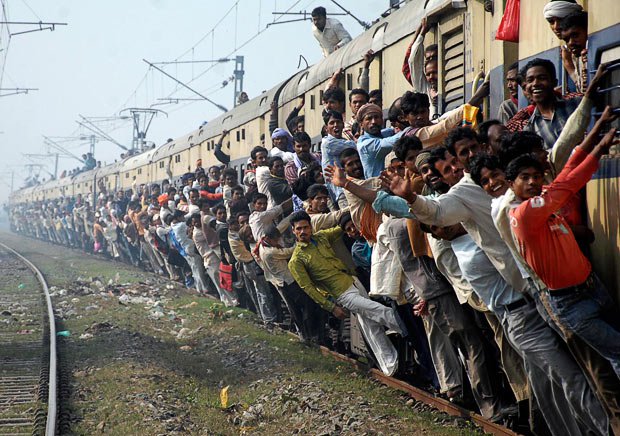 Whether you love it or hate it, the Indian rail system is an amazing enterprise. Humbling, exhilarating, frustrating, and fulfilling – all of these emotions can be experienced on a single rail journey.
But did you know:
1. Indian Railways carry more than 25 million passengers every day, more than the entire population of Australia.
2. With over 1.6 million employees, Indian Railways is the world's 9th largest employer.
3. The total distance covered by Indian Railways daily equals three and a half times the distance to the moon.
4. The full track length of Indian Railways can circle the equator one-and-a-half times.
5. Venkatanarasimharajuvaripeta is the longest station name.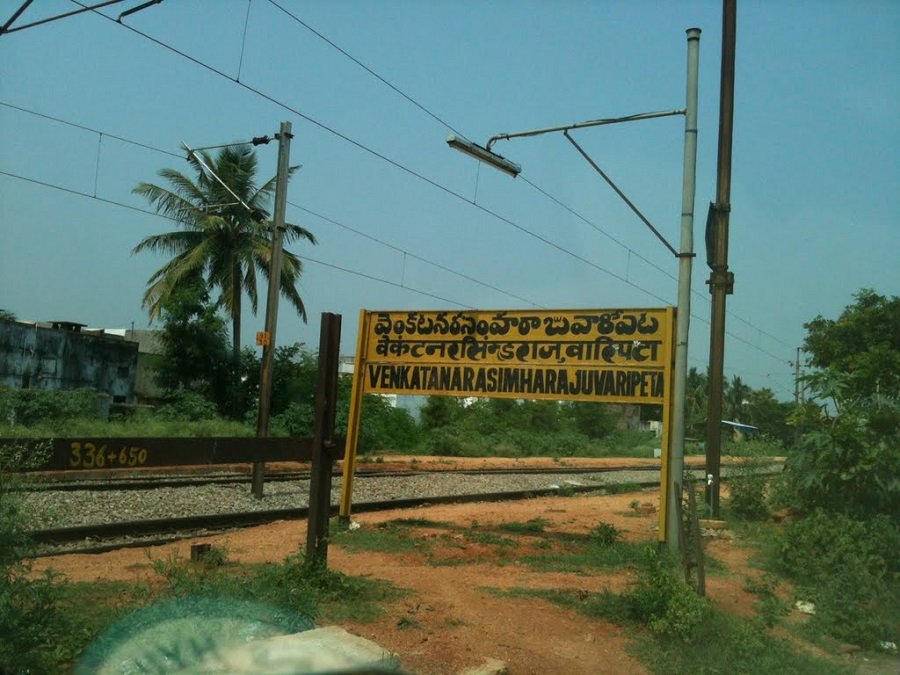 6. The world's highest railway bridge is being built over Chenab. It will dwarf the Eiffel Tower.
For more facts and pictures, see here…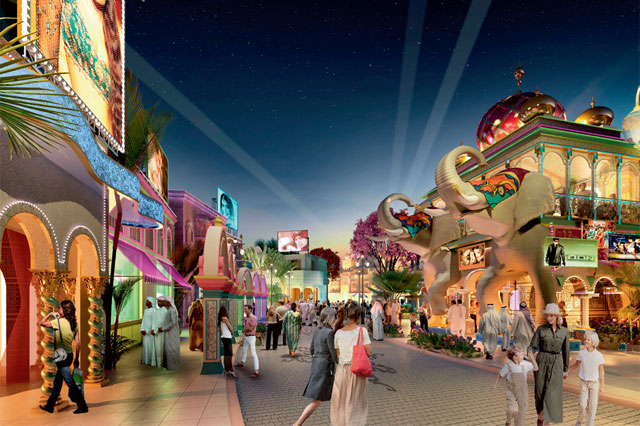 It's been talked about and speculated over, but the details of Dubai Parks & Resorts' Bollywood Theme Park are trickling in: 16 rides and 5 movie-themed areas, as well as live dance performances at the entrance of Bollywood Boulevard.
Slated for 2016…
Read more here,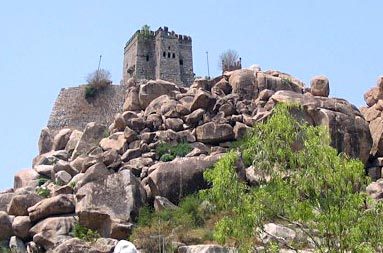 …that you may not have heard of.  It's the Battle of Raichur – and it's probably the big reason that Hindu culture remained intact and uncorrupted by Islam's influence.  The Battle was fought in 1520 between Vijaynagara Raja Sri Krishnadevaraya and Bijapur Sultanate Adil Shah.
A hotly-contested area which changed hands between Hindus and Muslims many times, Raichur (located in current Karnataka) was situated at a strategic location between North and South: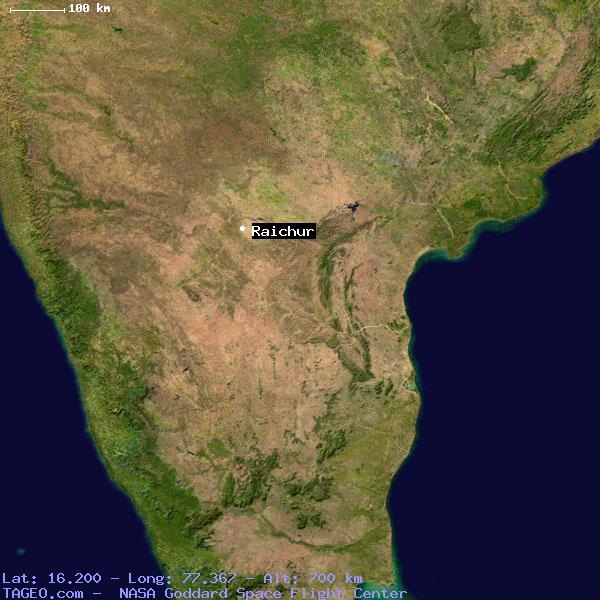 Raichur's Fort (pictured above) was built by Kakatiya King Rudra in 1284.  Although it was certainly an "uphill battle" for Krishnadevaraya to recapture Raichur from Shah, he did prevail (with a little luck and whole lot of strategy).  For this reason, the Deccan plateau was safe and secure (for at least the next 40 years and until the Mughal era…the fall of the Vijaynagara Empire is another story altogether…)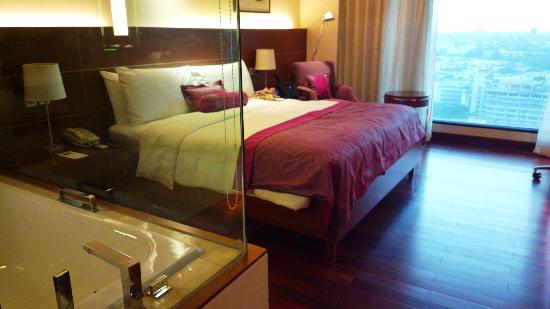 After roughing it in rural Andhra, we felt like royalty at The Lalit in New Delhi.  Centrally located near Connaught Place, it was nice to see wood floors and modern decor (not to mention stunning artwork all around the hotel).  With an elaborate breakfast, a pool and great views, this hotel was surprisingly priced mid-range.
And the bonus: we discovered a neatly kept playground a couple blocks from the hotel (perfect for the kids while I was in business meetings).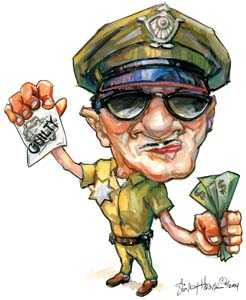 I though it wouldn't happen this trip.  But I had too much faith that India had changed (at least a little?) in the bribery department.  Well, in Hyderabad at least.
It happened near the Charminar area. We were in my uncle's car and a police-gaadu stopped us for a still-unbeknownst reason.  Apparently the proper paperwork wasn't in the car.  We offered 100. The police-gaadu asked for 800. We settled on 200.
Bitter.  Sorry, Hyderabad, I cannot speak highly of you at this point in time.
image via Google images
This is one of my favourite snaps from our trip.  To me, it shows a collision of worlds and of cultures.  The "American Girl" (my daughter) comes to town – and no one knows what to make of the other.  So they stare…
This was taken in my father's village, Tamirisa, a place even many Andhra-ites have never heard of – but which holds a special place in my heart.  It was here that I felt like a mini-celebrity when I came to visit – where we would cut leaves from the mehendi tree for fresh mehendi (which the girls would let dry on our hands as we chatted into the wee hours of the night), where I remember many vibrant August festivals and family reunions, and where I was never allowed to leave without fresh flowers in my hair.
So after having to spend upwards of 4 hours a day in a car in the big cities, I think the kids appreciated the freedom of the Village.  They got to run around the dirt road without fear of cars, take baths outside (with water boiled on the stove), visit the village elementary school, brush their teeth with neem twigs (too bitter they decided) and pet a 4-day-old buffalo calf.
The real India.  Can't wait to return again soon.