Archive for the 'travel' Category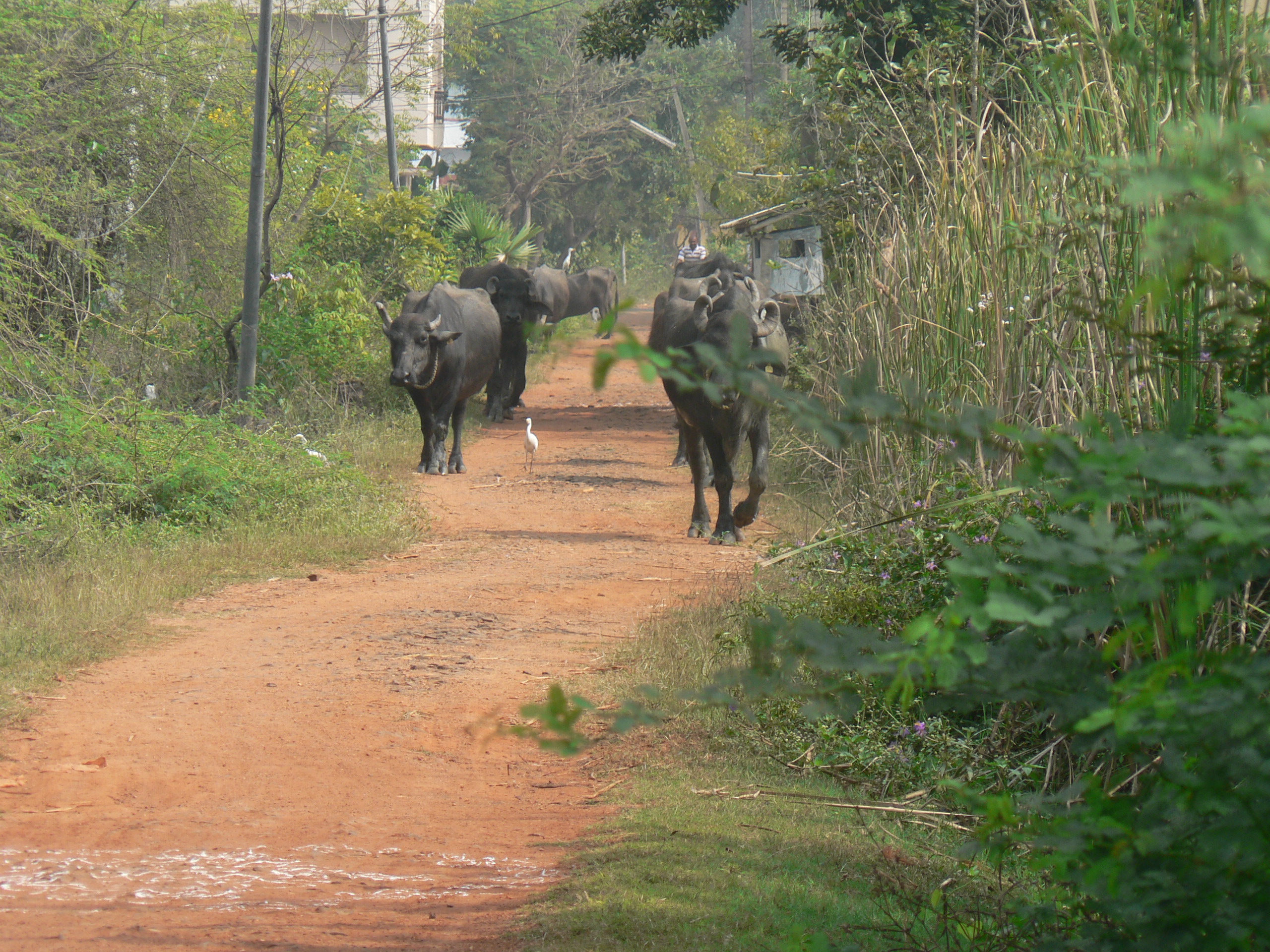 What sound do buffaloes make?  That's the question of the day as we migrated from busy Bangalore and Hyderabad for a few days in the villages of Andhra Pradesh.
I take pride in the fact that my parents come from some of the smallest villages on the planet – deep in the heart of rural AP where barely any English is spoken, and even the bus numerals are in Telugu.  So I'm very happy my kids got to spend some time there.
One of the highlights of our stay was when the kids asked for milk one afternoon, and my aunt in turn asked her neighbor, who actually keeps buffaloes, to "squeeze some out" for them.  So that's what Auntie did – she milked the buffalo and passed a canteen full of fresh milk over the wall.  Of course it took another half-an-hour to boil the milk, add the Boost and then cool it – but the kids were so very excited to be drinking "fresh" milk.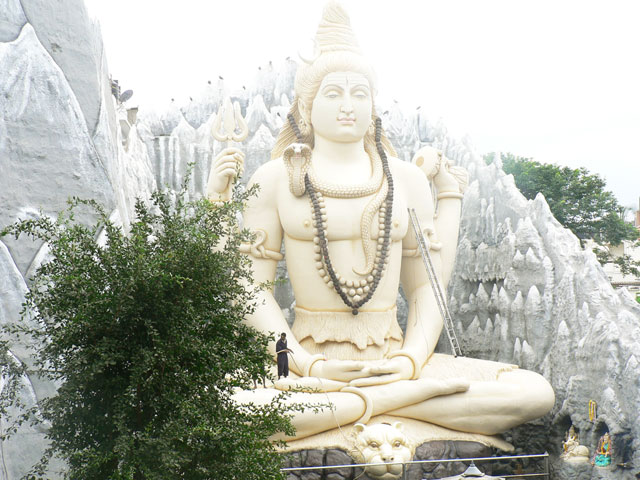 It's excitement as usual on our Holiday in India: so far, we've witnessed a scooter-scooter crash, sat through a yelling match over a parking spot, rode Bangalore's new (albeit sparsely populated Metro) and got tummy-aches due to guava-binging.
We made a brief stop at Bangalore's Shiva Temple – which the kids thoroughly enjoyed – touching real ice as they spelunked through the pretend Mount Kailash.  I was able to get a great shot of the 65-foot Shiva Statue – enhance by the beauty of a foggy day.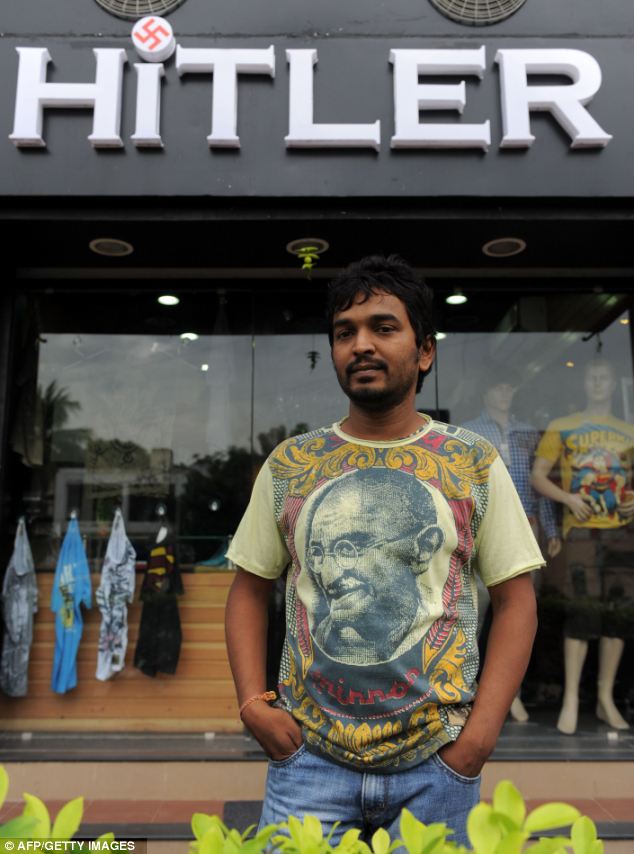 Yes, it's true.  Someone in Ahmedabad actually named their store Hitler.  He claimed he named the store after his business partner's grandfather, who was known to be very strict.
And this in the state of Gujarat – Gandhi-ji's homeland.  Oh, the irony.
A controversy just in time for the Jewish high holidays…although it looks like the shop will be changing its name soon.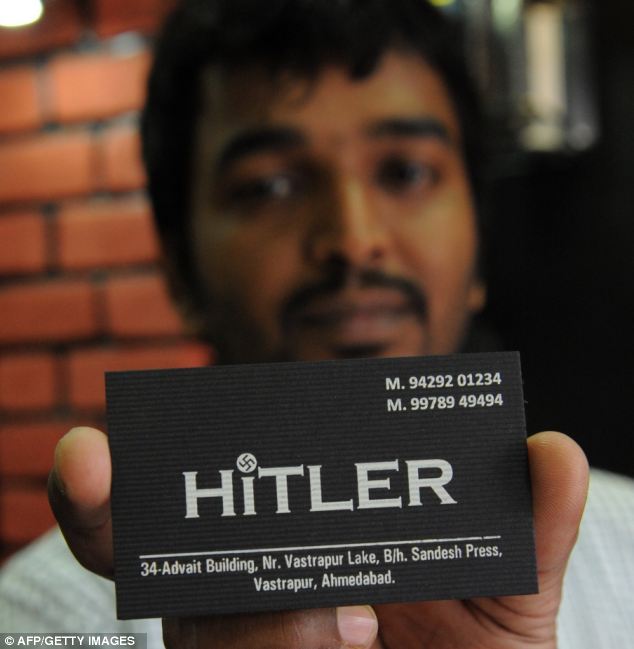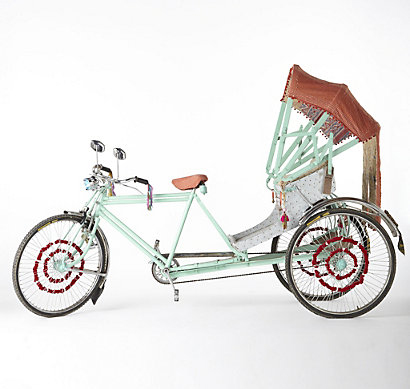 In some distant utopia, India's streets are pristine and all of its old towns are carrying passengers in these rickshaws…
Above, Anthropologie's Limited Edition Rickshaw unveiled last fall.
Below, Kenneth Cobonpue's creation, complete with iPod docking station, cooling fan and speakers.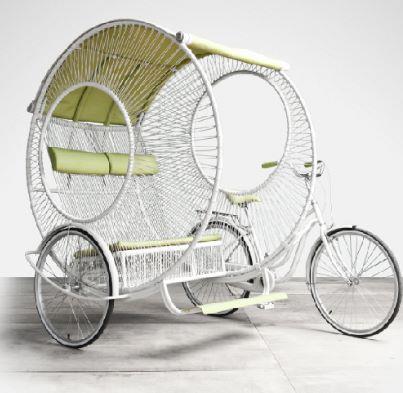 From a hotel lobby in Penang (image via here):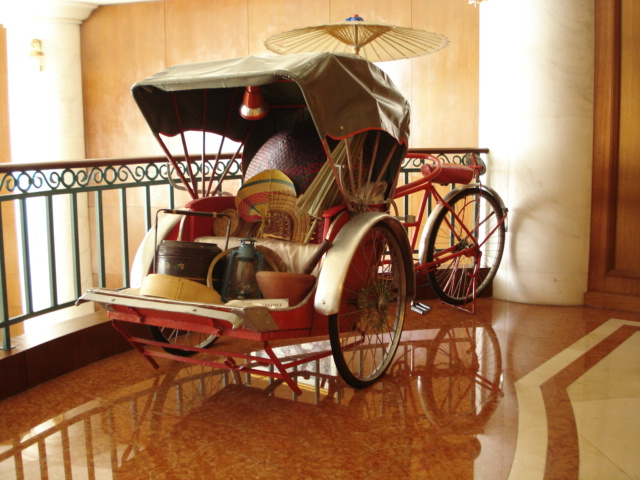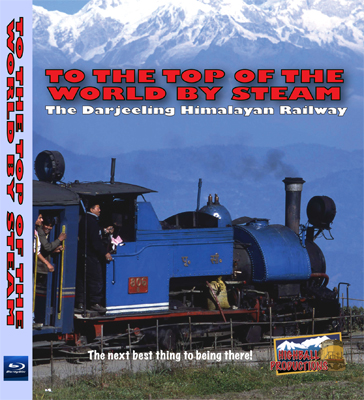 I've been thinking a lot about trains lately (and we have a big announcement coming up soon!).  Specifically, Indian railways.  Both my son and my daughter love playing with trains and I often take them to the train station in our town after school – where we just hang out and watch trains.
My memories of India are entwined with all those hours my family spent traveling on the trains – on the Coromandel Express, the Godavari Express, the Konkan Railway…from the drama of getting seats, listening to strange conversations and eating idli and upma from banana leaf packets –  to me India would not be India without its trains.
So it begs the question:  why is there nothing for kids about Indian railways?  A friend of mine just got back from India and she said she looked everywhere for mini replicas of the trains she took her son on…but nothing.
My search led me to find To The Top Of The World By Steam – about the Darjeeling Himalayan Railway.  It's not much, but it's something.  Although I've been on the Nilgiri Mountain Railway (another narrow guage railway and, like the DHR, also a UNESCO World Heritage Site) – I've always pined for a trip on the Darjeeling. 
Someday…definitely…someday – but for now, the video.
Anyone else have suggestions for kids on the topic of Indian railways?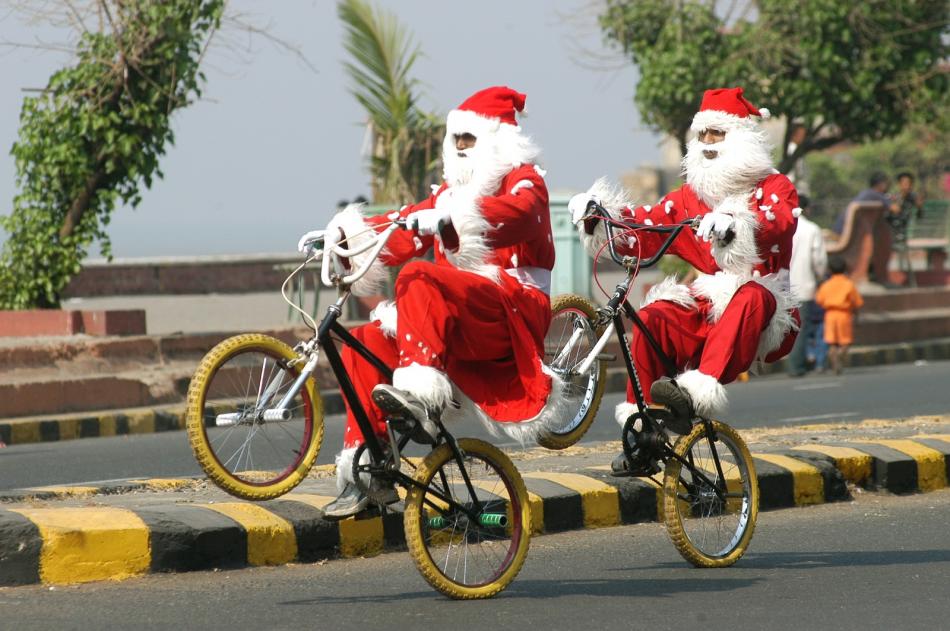 Recognize those painted curbs?  Those are Santas doing wheelies in Mumbai!
Are those Santas in dhotis?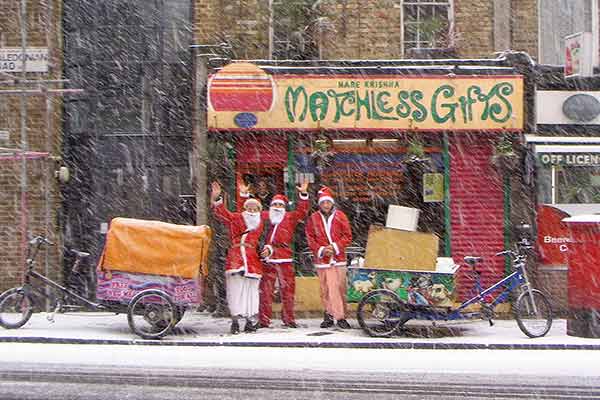 A country of paradoxes indeed: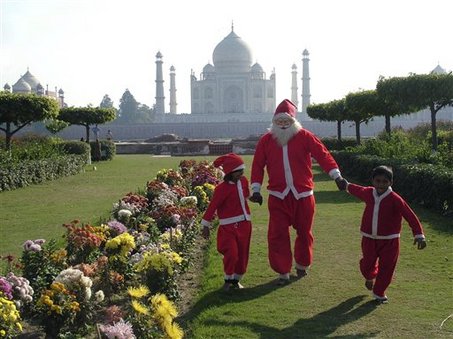 Beautiful shot: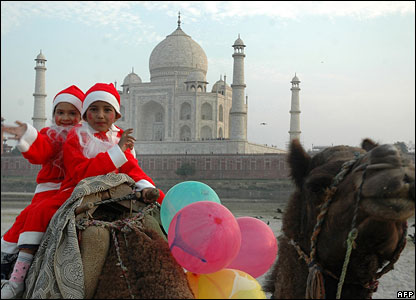 All I want for Christmas is…onions?  Santas distributing free onions in Amritsar.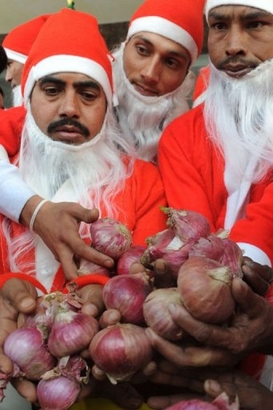 Images: Times of India, Matchless Gifts UK, Google Images, BBC News, 2Space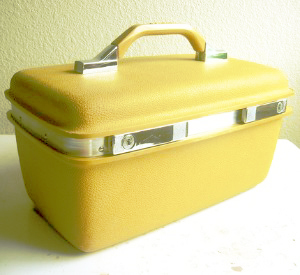 Did your family have one of these?  We had the mustard yellow (which still lurks somewhere in my parents' attic) – and oh, the memories – to India, to weddings…
Like everyone didn't know what was in there.
And quite possibly the most beautiful picture I've ever seen of a Hindu temple – photo credit goes to Trey Ratcliff of Stuck in Customs.
It's the Prambanan Temple in Central Java, Indonesia – a UNESCO World Heritage Site and the largest Hindu temple in Southeast Asia.  It celebrates the Trimurti – with main shrines dedicated to Brahma, Shiva and Vishnu.  It is also where the famous Ramayana Ballet is performed – which I am determined to take the kids to see when they are older.
A stunning Hindu temple set amidst the jungles of Indonesia…really, it's like something out of a dream.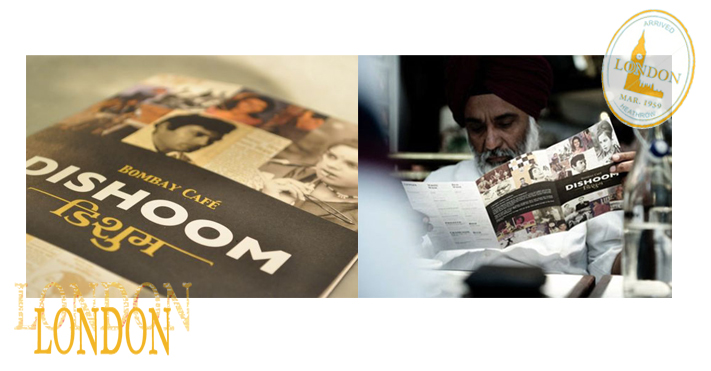 Would I fly 11 hours just to lunch at a restaurant?  I would for this one.  Dishoom is a vintage Bombay cafe located in London – an ode to those original gathering places which dotted Bombay of yore.  Places (as described by Dishoom) of "faded elegance" that "welcomed all – rich businessmen, sweaty taxi-wallahs and courting couples" and where "Students had breakfast. Families dined. Lawyers read briefs. Writers found their characters."
Though the original Bombay cafes are disappearing, Dishoom brings back the nostalgia of those Bentwood chairs and slow-turning fans at what's fast becoming one of London's hippest eateries.  Even their name (so artfully chosen) is a nod to vintage Bollywood – it means, in part, "The old Bollywood sound effect produced when a hero lands a good punch, or when a bullet flies through the air."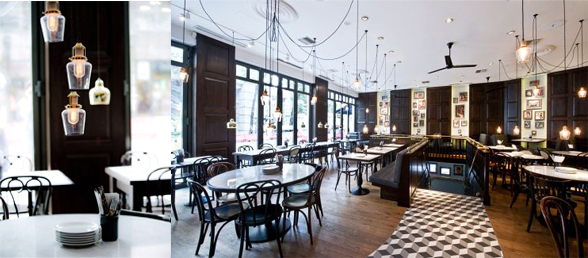 I'm drooling over their menu: a spicy Bombay Omelette, Pau Bhaji, Black Daal…..And of course drinks – Bhang Lassi, Nimbu Pani and a whole host of "Tipples" such as the Bollybellini (a rose, lychee and rasperry Bellini).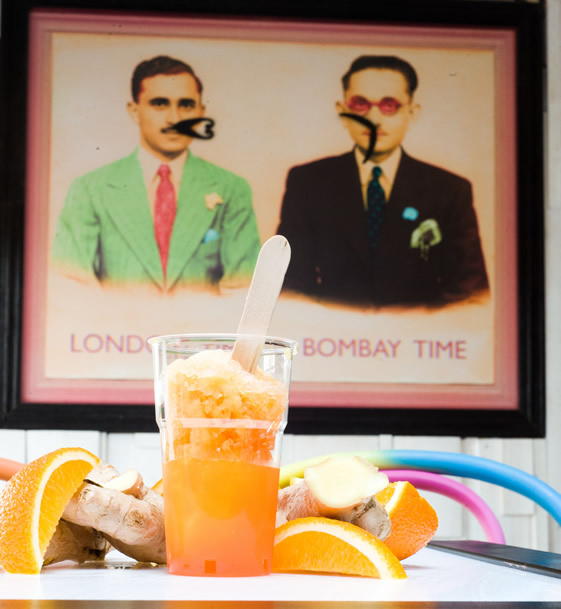 During the summer months, they also operate Dishoom Chowpatty Beach at London's South Bank – where you can get your Golas (it's been a LONG time since I've have one of those!) and dine and drink on the beach – jugaad style.  (Jugaad, they say, is a kind of up-cycling – as you can see from their creative re-use of old freight pallets, reclaimed seating and many other details that would tickle the folks at Re-Nest with design delight.)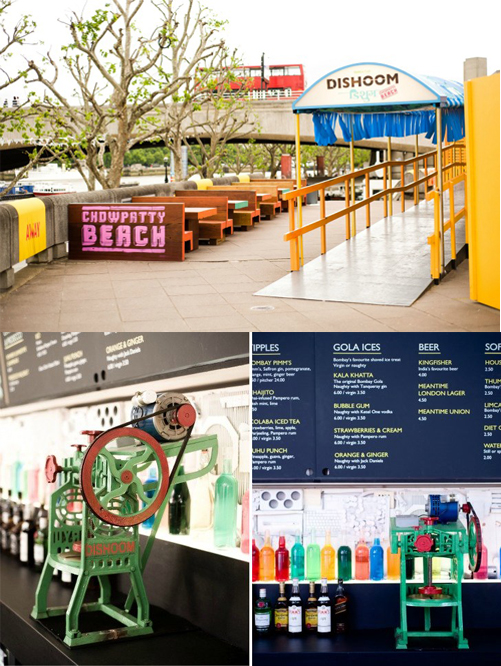 And of course, you can get your Limca and Thums Up!  Meet me there?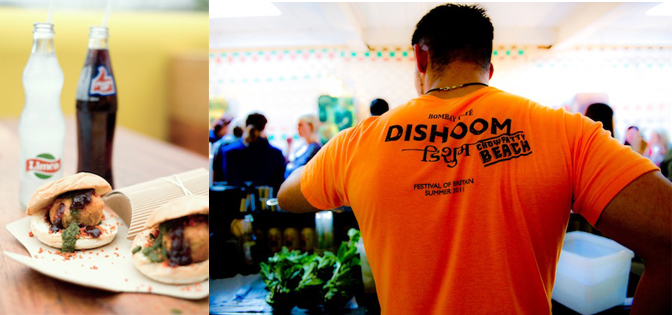 All images via Dishoom
I met an Indian from Mauritius once .  I can't recall exactly when or where, but I do remember scratching my head and coming home to consult my atlas.  I wasn't sure exactly where Mauritius was.  (It's an island just east of Madagascar.)
Turns out 68% of the population of Mauritius is of Indian descent (according to the 1997 census) – a surprising number most likely due to the fact that the island was a fromer British colony.  In fact, the current Prime Minister of Mauritius – Dr. Navin Ramgoolam – descends from Bihar and is a Hindu.
The main languages are Mauritian Creole, English and French and the government mandates that all students also study an "oriental language" such as Hindi, Urdu, Telugu, Tamil, Marathi or Chinese.
I'd certainly want to explore this Creole-French-African-Indian island paradise (and stay and spa at the The Oberoi Mauritius – pictured above).  I can only imagine what tasty fusion food could be found there:  French Indo-Chinese perhaps?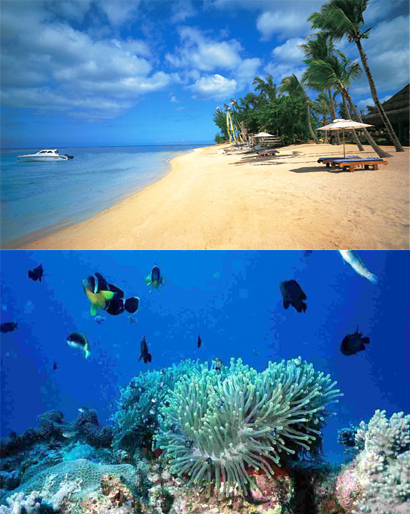 Images via The Oberoi Mauritius