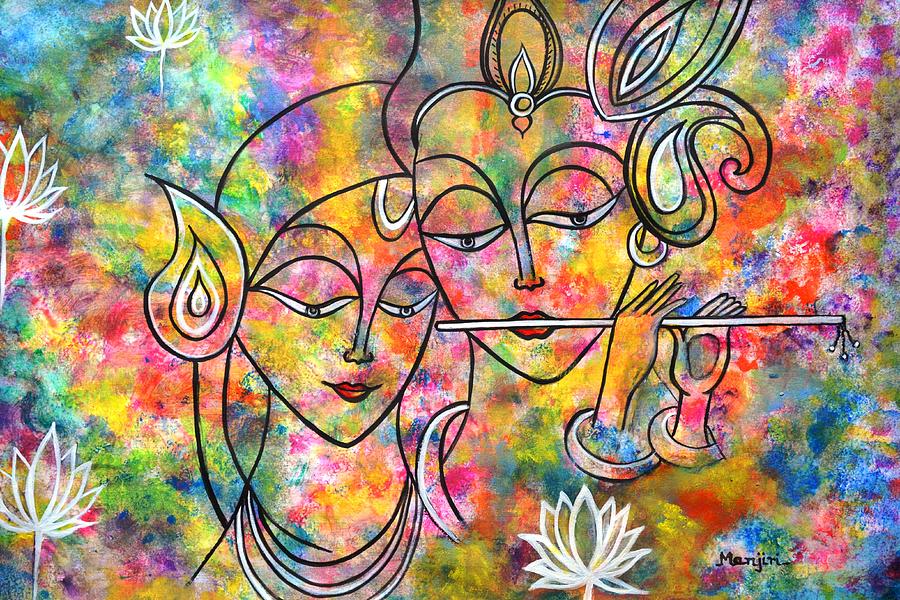 Why do you celebrate Holi? What is Holi about?
Your kids will probably get asked these questions this week. If, like my kids, they are giddy with excitement in anticipation of the fabulous fun they will be having this weekend celebrating Holi with their Indian friends, it will be hard for them to contain their excitement in school. They will want to share, but they may hesitate if they are unsure about how to explain this holiday to their friends.
So make sure to arm them with an answer. (Of course at home, do recount the mythology and stories of Holi, but do prepare them with brief answer.)
Something simple is best – a short line such as, "We celebrate Holi to show that people of all colours are beautiful." They can elaborate further: "We have a party with our family and friends and throw colours on each other. No matter what our skin, or hair, or clothes looked like in the beginning, by the end, we all look like rainbows."
It's a beautiful message, distilled so that Westerners can understand it.  Isn't this the message Krishna was sending when he started the colour spat with Radha?
Let's spread the lessons of Holi this season – the world needs to hear it!
image available for purchase via Fine Art Ameria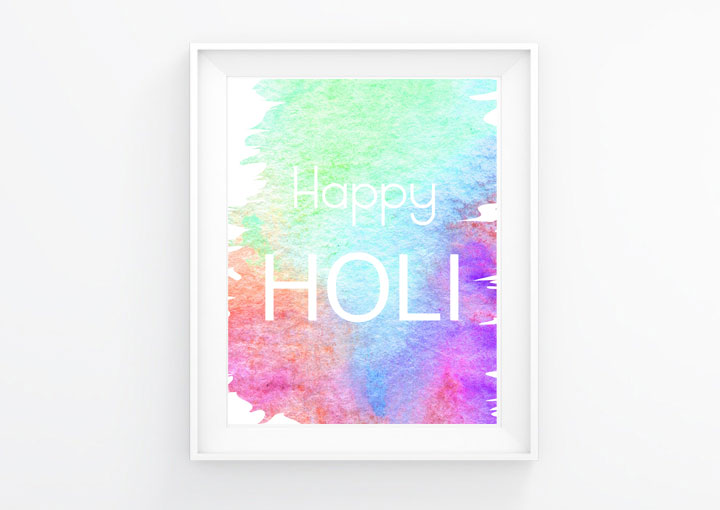 It's that time of year again! HOLI time – coming up on March 12! Celebrate with our gorgeous Happy Holi Print, available as a digital download in our Etsy Shop.
We've paired the print with an exciting activity for kids to learn the names of colors in their mother tongue: a clever crossword puzzle with Indian-themed riddles for kids to solve!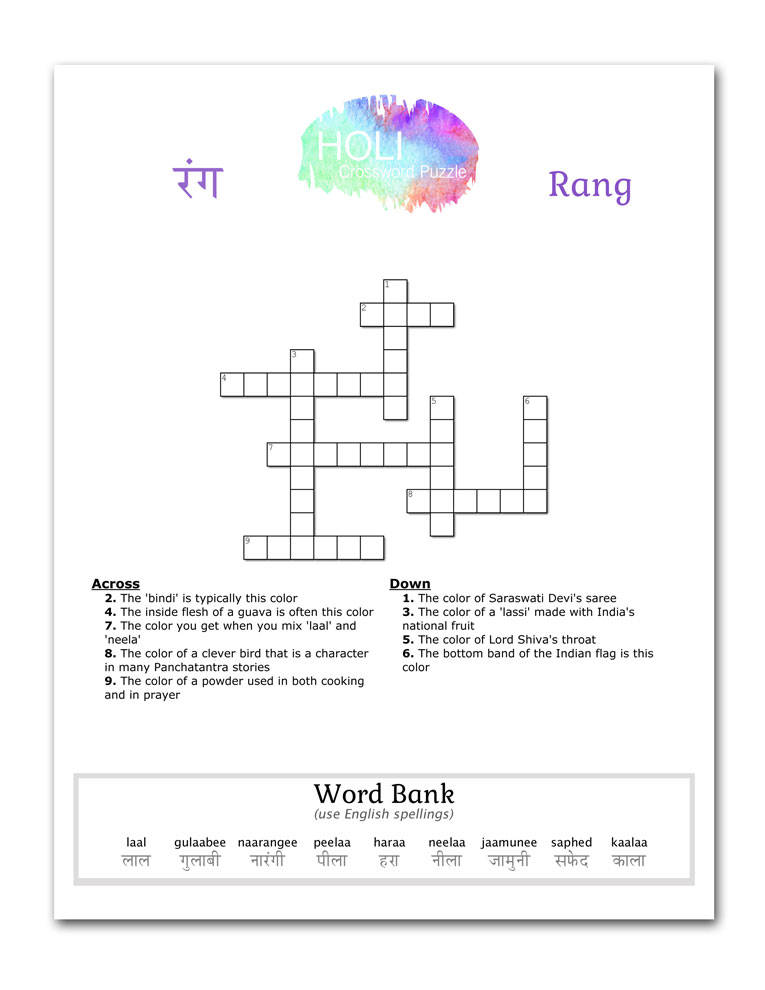 What is the color of a lassi made with India's national fruit? (Hindi answer: "naarangee")
What is the color of Lord Shiva's throat? (Hindi answer: "neelaa")
Crossword puzzle is available in all of the 7 languages Gnaana supports: Hindi, Gujarati, Telugu, Punjabi, Tamil, Bengali, and Kannada. The puzzle is aimed at 2nd graders and up, but can be completed by younger kids with parental help. A terrific way to learn and reinforce color names.
For $5, you will receive the following digital file package:
* 2 versions of our Happy Holi print (8.5″x11″ & 8″x10″ for photo printing)
* Your choice of Indic language crossword puzzle
* English version of crossword puzzle.
As an added BONUS, if you purchase our Bindi Baby Colors Book, we'll send you the above for free. (Files will be emailed upon purchase).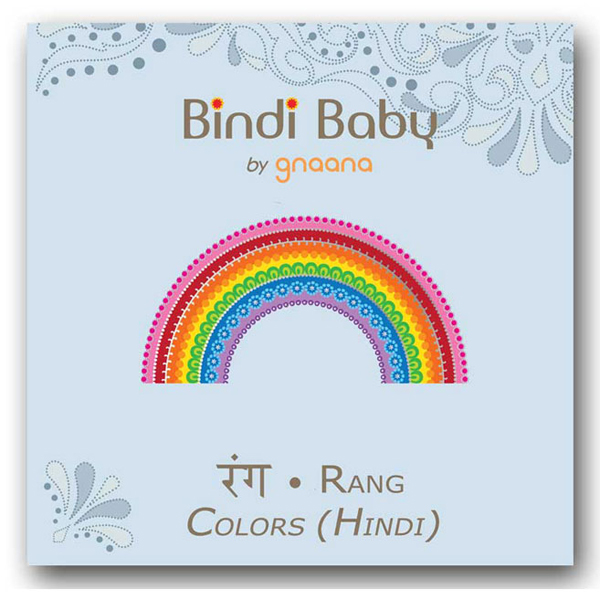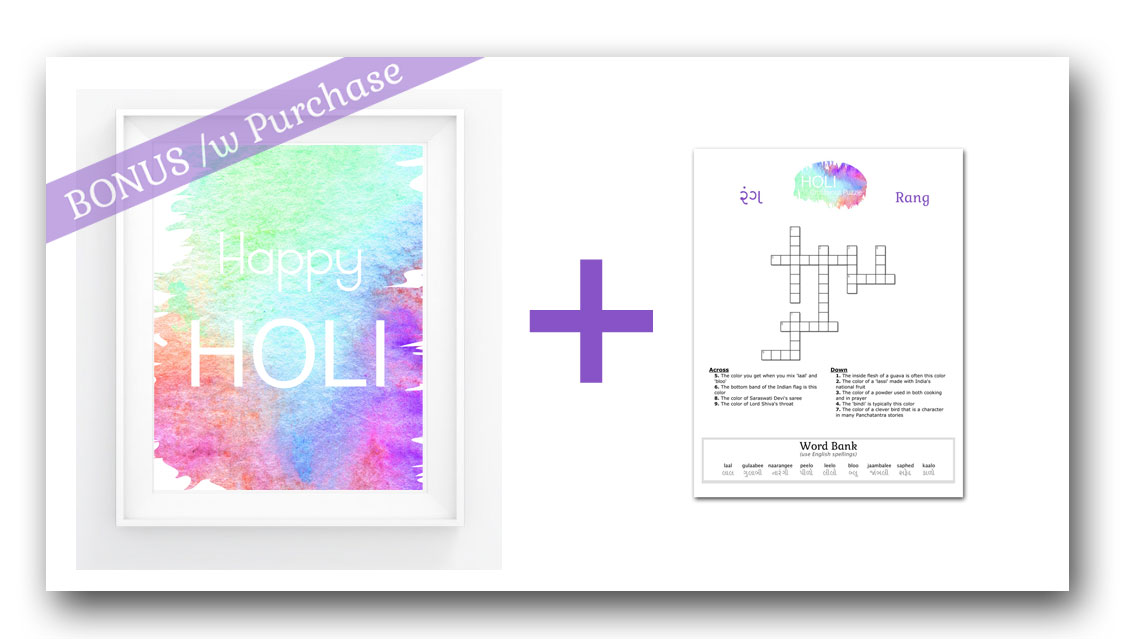 HAPPY HOLI!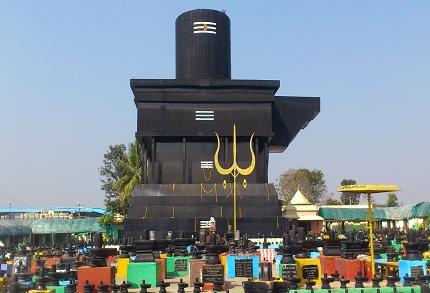 As Hindus celebrate Maha Shivaratri today, we thought we'd ask where the world's largest Shivalinga is. Do you know where it is? The Kotilingeshwara Temple in the Kolar District of Karnataka claims this title – with a 108 foot (33 meter) linga.
Not only that – but take a closer look at the temple's name: "Koti" means "crore" – so the temple's name translates to "Temple of Koti Lingas." And true to its name, the temple is well on its way to completing installation of the 1 crore lingas.
How much is a crore (koti)? 10 million – 10,000,000! That's a lot of lingas!
See the temple's website here…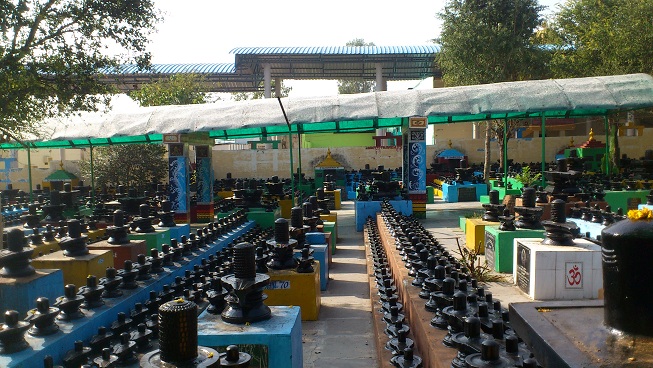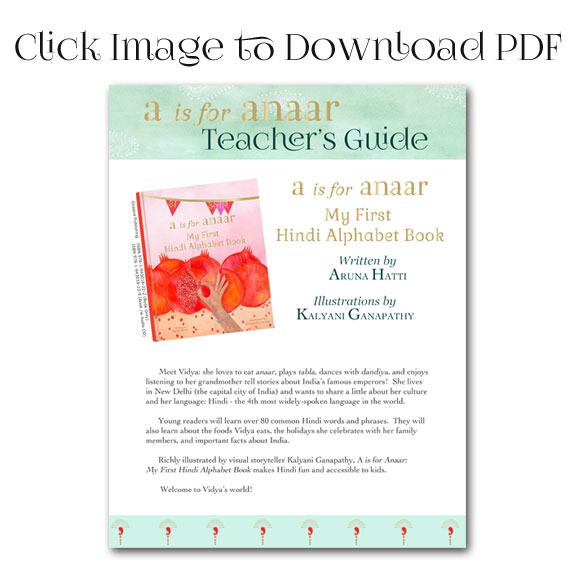 Suno! Suno! Parents and teachers: Our A is for Anaar Teacher's Guide is now available! This 7-page Guide is rich with supplementary information to enhance your A is for Anaar reading experience – complete with Reading Tips, Fun Facts about Hindi, About India, Discussion Questions and more!
Click on the image above, or download here…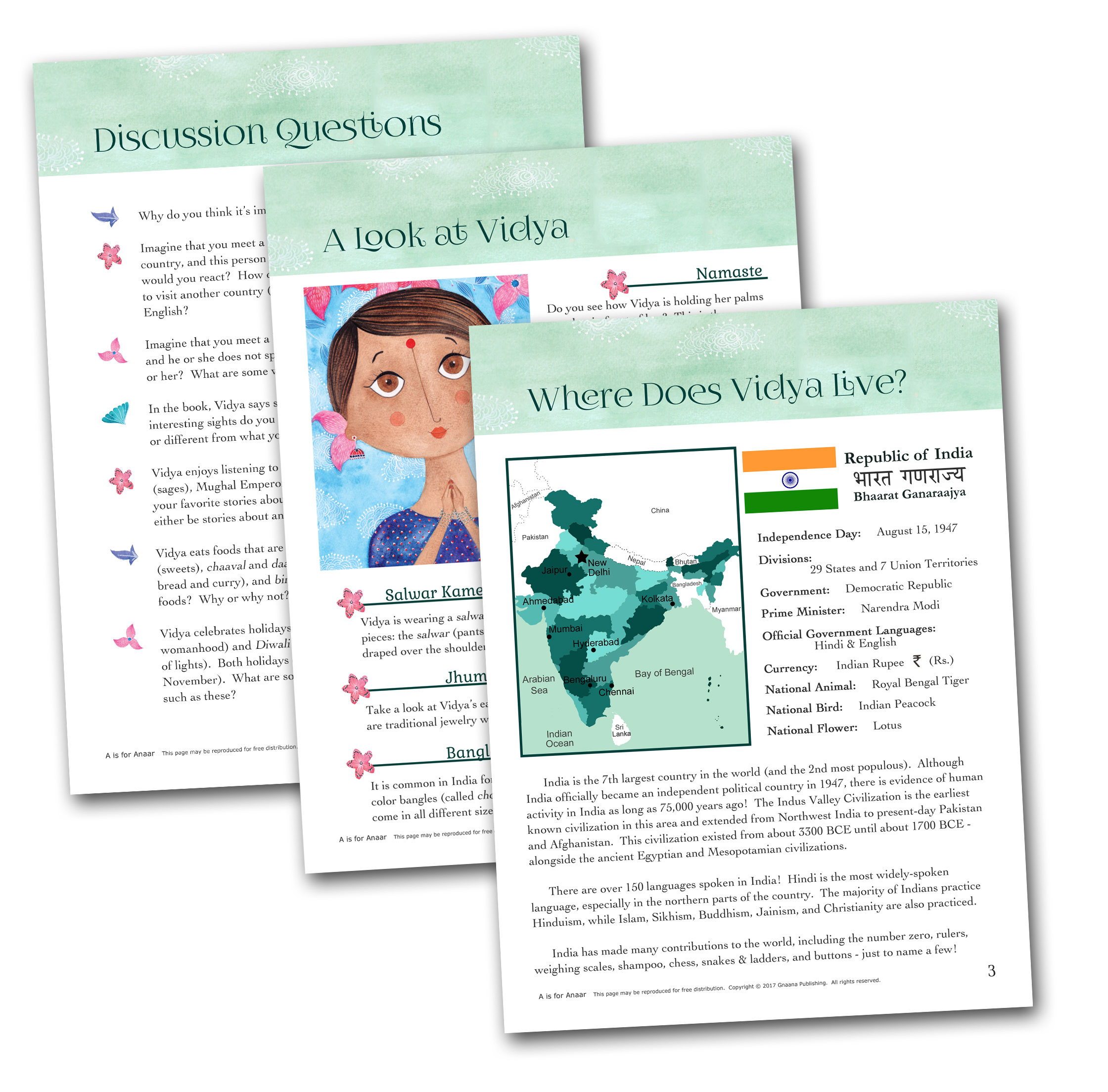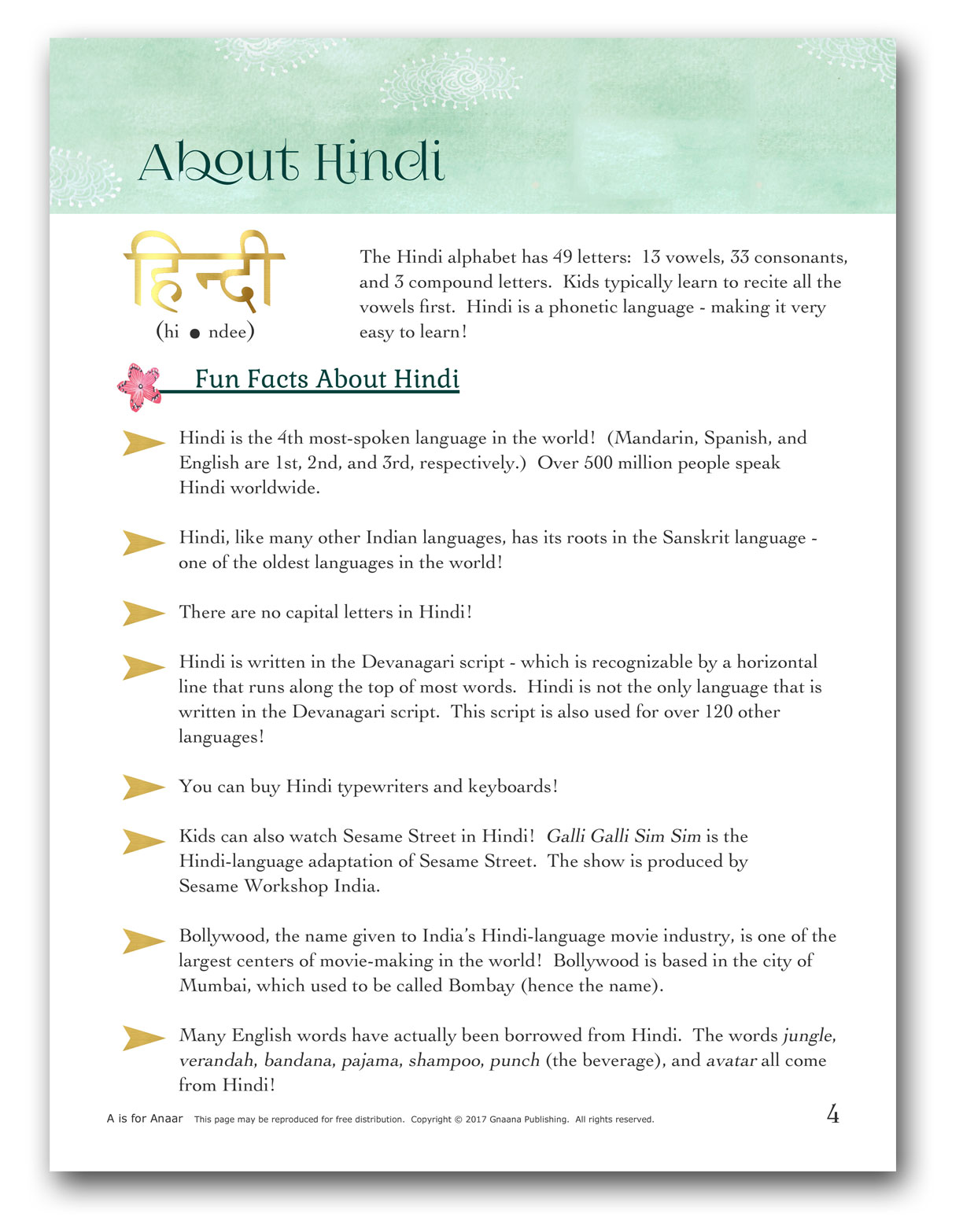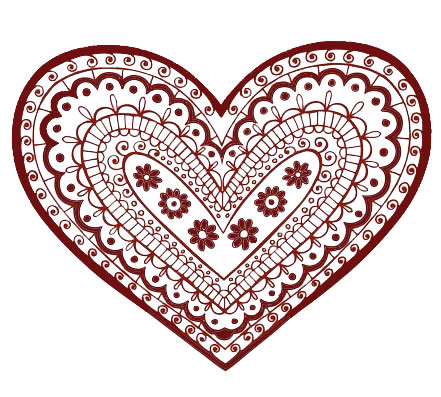 In his book, The Fisher Kind and the Handless Maiden, Robert Johnson writes: "Sanskrit has 96 words for love; ancient Persian has 80, Greek three, and English only one. This is indicative of the poverty of awareness or emphasis that we give to that tremendously important realm of feeling. Eskimos have 30 words for snow, because it is a life-and-death matter to them to have exact information about the element they live with so intimately. If we had a vocabulary of 30 words for love … we would immediately be richer and more intelligent in this human element so close to our heart. An Eskimo probably would die of clumsiness if he had only one word for snow; we are close to dying of loneliness because we have only one word for love. Of all the Western languages, English may be the most lacking when it comes to feeling."
What are the many Sanskrit words for love? Here are a few we found on the web: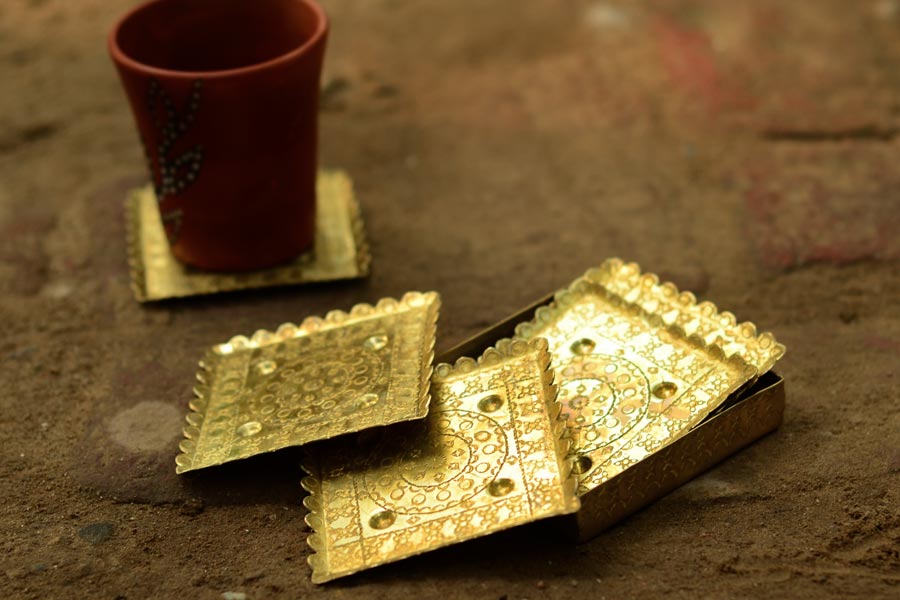 Brass bling seems to be "in" thing in home decor stores lately. So we searched for some authentic Indian brass-ware. Check out the brass offerings at Gaatha – not only do they carry beautiful coasters and trinket boxes, but also diyas, agarbathi stands, puja items.
And make sure to read how Gaatha directly benefits artisans of this beautiful craft.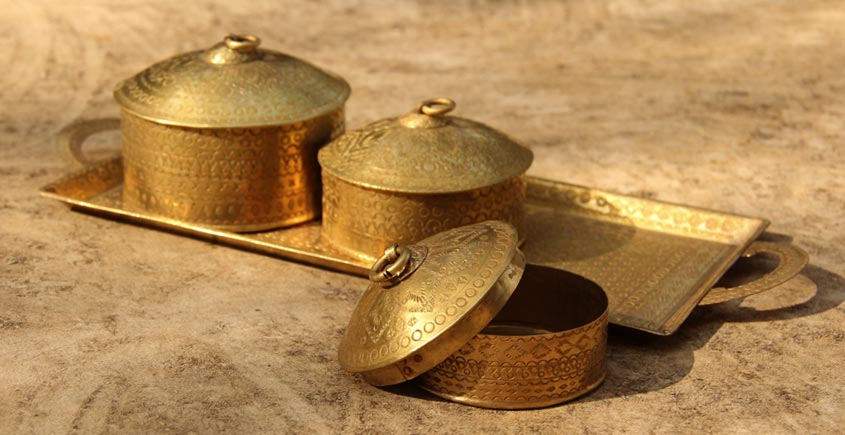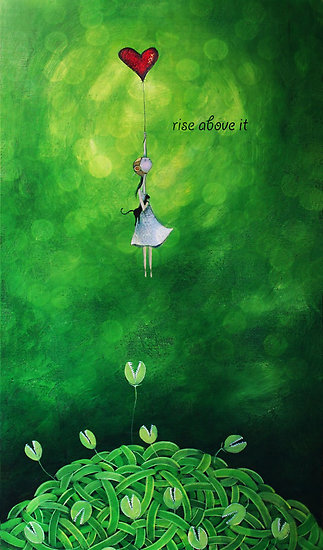 A story I read after the Women's March struck me and inspired this post.  It was a story about a Muslim woman in a restaurant near the Washington, DC area who was antagonistically approached by a man. The man fired "questions" at her about her hijab and her faith.  The striking thing about this story is that there was a group of women at a nearby table, presumably fresh from the Women's March as some were donning pussy hats, who observed what was going on – but remained silent.
So what was the point of the March? [Note: I fully support the March.]
This got me thinking about my own behaviours, and I came up with a list of 7 Calls to Action for myself – ways to model my behaviour.  I share these with you today:
1. Speak Up.  If you see someone being harassed or intimidated, don't be a silent bystander. Speak up. The best way to do this is not to confront the bully, but to focus on the victim. In the restaurant scenario described above, the nearby women could have, perhaps, approached the Muslim woman and started to engage her in conversation – this would have effectively taken her adversary out of the equation. Also, don't feel shy about voicing your perspective. I was once at a birthday party at which a parent was lamenting about too much Spanish being spoken in their local public school, and other parents in our conversation circle were nodding in agreement. I could have remained silent, but instead I piped in with a short, "I'd love my kids to learn more Spanish." Sometimes, I feel, it helps to let it be known that not everyone in a group feels the same way.
2. Read.  The best thing you can do for yourself and your children in our current environment is to READ. For yourself, read about history, perspectives, science – whatever interests you. Read books with your children about historical figures, injustices of the past, and stories of courage. Arm your family with knowledge so they have the power to handle themselves and to speak up for others.
3. Speak Your Language.  As a follow-up to #1 above, don't be afraid to speak your native language in public. Now is the time, more than ever, to demonstrate the diversity of the United States. A while back, at a dropoff for a class, a fellow mom (she was white) noticed I was speaking [Telugu] to my daughter and came up to me to say how she thought it was wonderful that I maintained my culture. People notice.
4. Wear Your Sari.  Or your salwar, turban, bindi or other cultural attire or mark – at least more than twice a year. It's easier to accept diversity when it's seen. You are also modeling positive cultural practices for your children.
5. 20 Minutes a Day.  In this politically charged climate, I struggle to restrain myself. As a politically-active attorney, it's very difficult for me not to be consumed about the news. In times like these, I have to remind myself about dharma – right action – and that right now, it would be wrong of me to neglect my kids and my family. So I promised myself that I would limit my "political work" to 20 minutes a day. These 20 minutes are enough to call/message/write to Senators or Representatives, educate myself on certain calls to action, or to do a quick social media post. Conversely, if being politically active is new to you, now is a good time to put your Senators' and Representative's phone numbers in your contacts list and to make some calls.
6. Say Hello. It's important to maintain civility and to promote friendliness at times like these. A simple friendly "hello" can open windows to perspective.
7. Smile. Because in the end, the light of truth will (eventually) prevail over darkness.
Image: "Rise above it" Fine Art Print by Amanda Cass. Available here…
Happy Republic Day! While August 15 is celebrated as India's Independence Day, January 26 is the day India's Constitution officially came into effect.
Vande Mataram is the National Song of India. Here is a beautiful rendition by The Voice India Kids:
The lyrics are a mix of Bengali and Sanskrit. Here are the lyrics of what is sung in the video:
Vande maataraM
sujalaaM suphalaaM malayaja shiitalaaM
SasyashyaamalaaM maataram ||
And the translation (by Sri Aurobindo):
Mother, I bow to thee!
Rich with thy hurrying streams,
bright with orchard gleams,
Cool with thy winds of delight,
Dark fields waving Mother of might,
Mother free.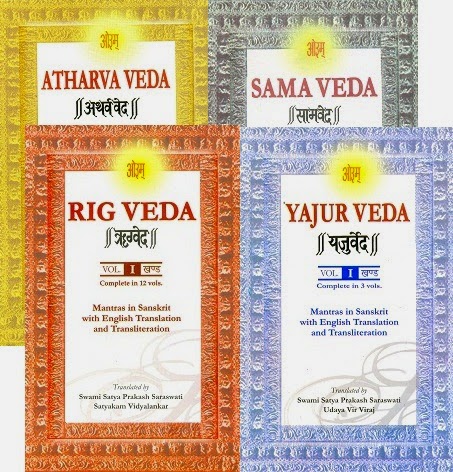 Kids: Let's get down to business today.  Can you name the 4 Vedas?  The names of the 4 Vedas are definitely something you should know if Hinduism is a part of your life.
The Vedas are the most sacred scriptures of Hinduism. It is believed that they originated from Lord Brahma himself. They contain knowledge and insight by ancient sages as to many deep philosophical questions – such as Who are we? and Why are we here? – that humans have been wondering since the dawn of mankind.
No one knows exactly how old the Vedas are. For many, many years the Vedas existed as shruti (oral literature) – so they were passed down orally. Experts believe that, starting with the Rig Veda, the Vedas began to be written down (in Sanskrit) by about 1200 BCE – making the Rig Veda one of the oldest texts in any Indo-European language!
There is a lot to learn about the Vedas, but today we'll just focus on knowing the names of the 4 Vedas and being able to describe a little about each of the Vedas.
1. Rig Veda
The oldest of the Vedas, the Rig Veda is a Veda of praise. It contains several hymns that praise a number of Hindu gods. The all-important Gayatri Mantra is in the Rig Veda.
2. Sama Veda
Think of the Sama Veda as a partner of the Rig Veda: It is simply a collection of samans (chants). These chants are derived from a part of the Rig Veda. The Sama Veda contains strict instructions for priests as to how each chant is to be sung, with very detailed guides for pronunciation and sound of each word!
3. Yajur Veda
While the Sama Veda focuses on chants, the Yajur Veda focuses on rituals. It offers formulas to be said by a priest while a person is performing a ritual action before yagna (sacred fire).
4. Atharva Veda
The Atharva Veda is different from the other 3 Vedas. Its language is simpler, and its verses touch upon more diverse subjects. The Atharva Veda also contains knowledge on medicines. In fact, it is one of the first texts to record uses of antibiotics!
Ready to quiz yourself?
We've watched some phenomenal films over the past few weeks. These 3 movies are the best-of-the-best and are not be missed. If you are lucky, you may still be able to catch #1 and #2 at a theater near you.
1. Dangal – "Wrestling Competition" – (2016 – Hindi (available with English subtitles)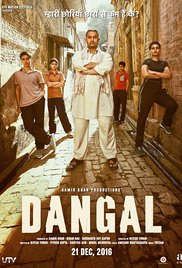 One of the best movies about women in sports. Period. Based on a true story, this movie stars Aamir Khan as Mahavir Singh Phogat – who challenged Indian societal rules to train his 2 daughters to become world-class wrestlers. Exceptionally inspirational:
2. Lion (2016 – English)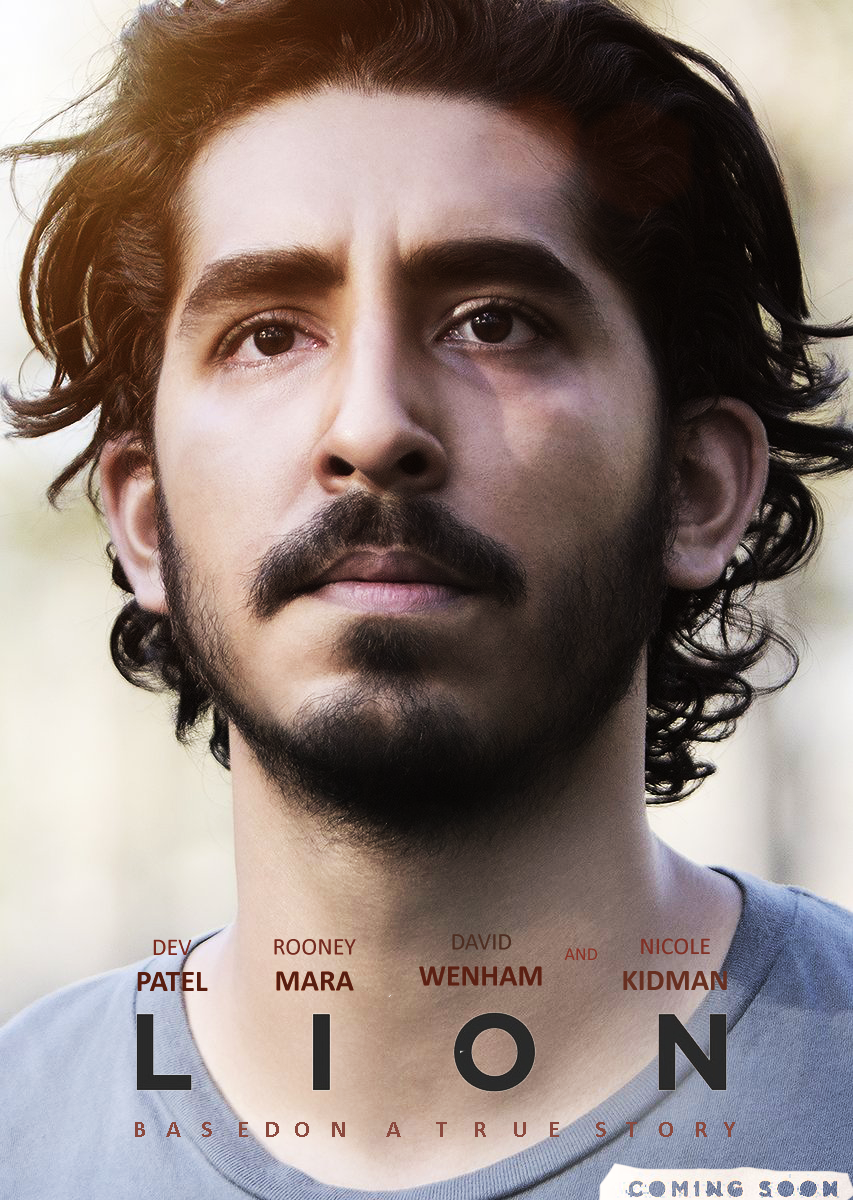 Another based-on-a-true-story drama – this time starring Dev Patel (of Slumdog Millionaire fame) as Saroo Brierly – who, as a young child, accidentally boards a departing train, only to end up in Calcutta to fend for himself. Saroo eventually ends up in an orphanage, gets adopted by an Australian couple, and, year later, tries to find his way back home.
3. Oopiri – "Breath" – (2016 – Telugu)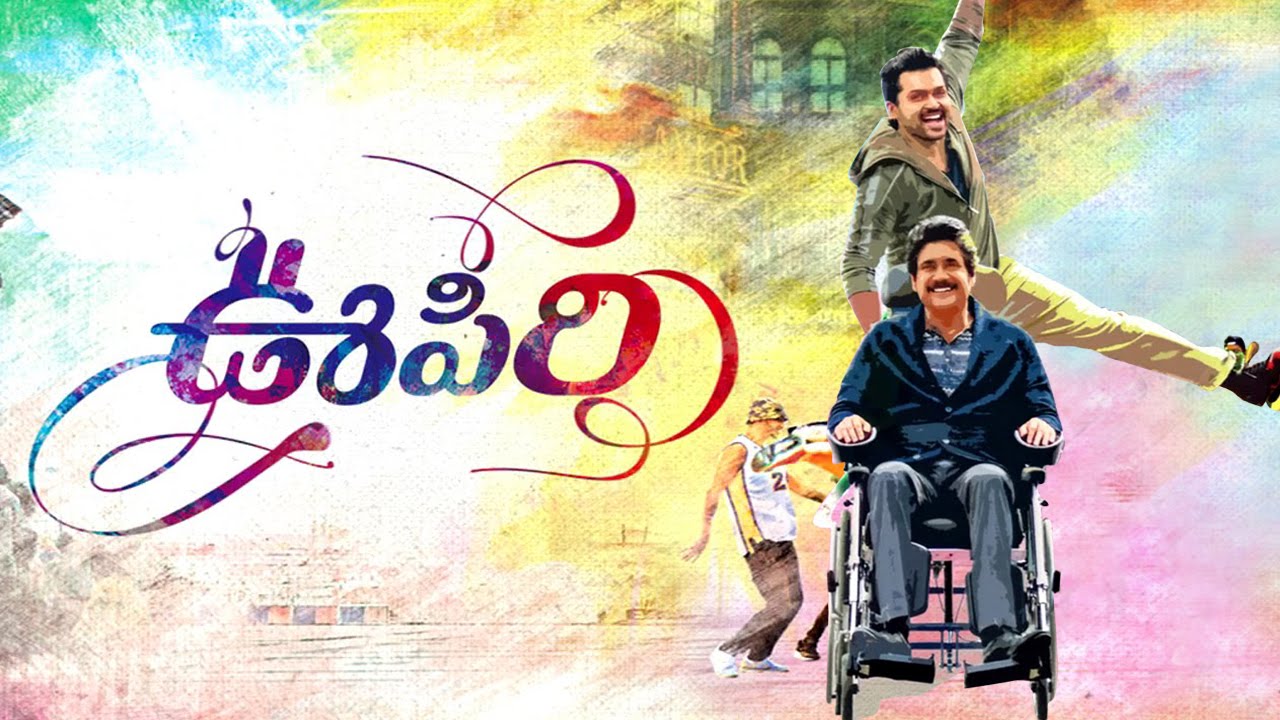 We watched this online, but hopefully this is available on DVD (with subtitles for those of you who don't speek Telugu). It's very much worth the trouble to get your hands on a copy of this gem. A quadriplegic billionaire hires an ex-convict to be his caretaker – and enrich each other's lives for the better. It may sound slow (and definitely not your average Tollywood tale), but it's deceptively uplifting, heart-warming, and hilarious. It had my kids re-watching scenes and reciting lines.