Posts Tagged 'bilingual kids'
These kids are simply adorable – singing Head, Shoulders, Knees and Toes in French.  They're from Le Petite Paradis – a bilingual French preschool in New York City.  This Wall Street Journal piece lauds the benefits of bilingualism and hints at even further research in the pipeline on this issue.  Bilingualism = flexble brains = more flexible learners.
Of course I've been convinced for a very long time – but as we all know, it takes a lot of discipline and effort to keep up the learning of native languages at home.  It's videos like this that add fuel to the fire and keep us going.
(However, in all honesty, I will have to say that I tried singing Head, Shoulders, Knees and Toes in Telugu – and it just doesn't work, given that the Telugu words for "knees" and "toes" are 3 syllables each.  Darn over-syllabized South Indian languages…)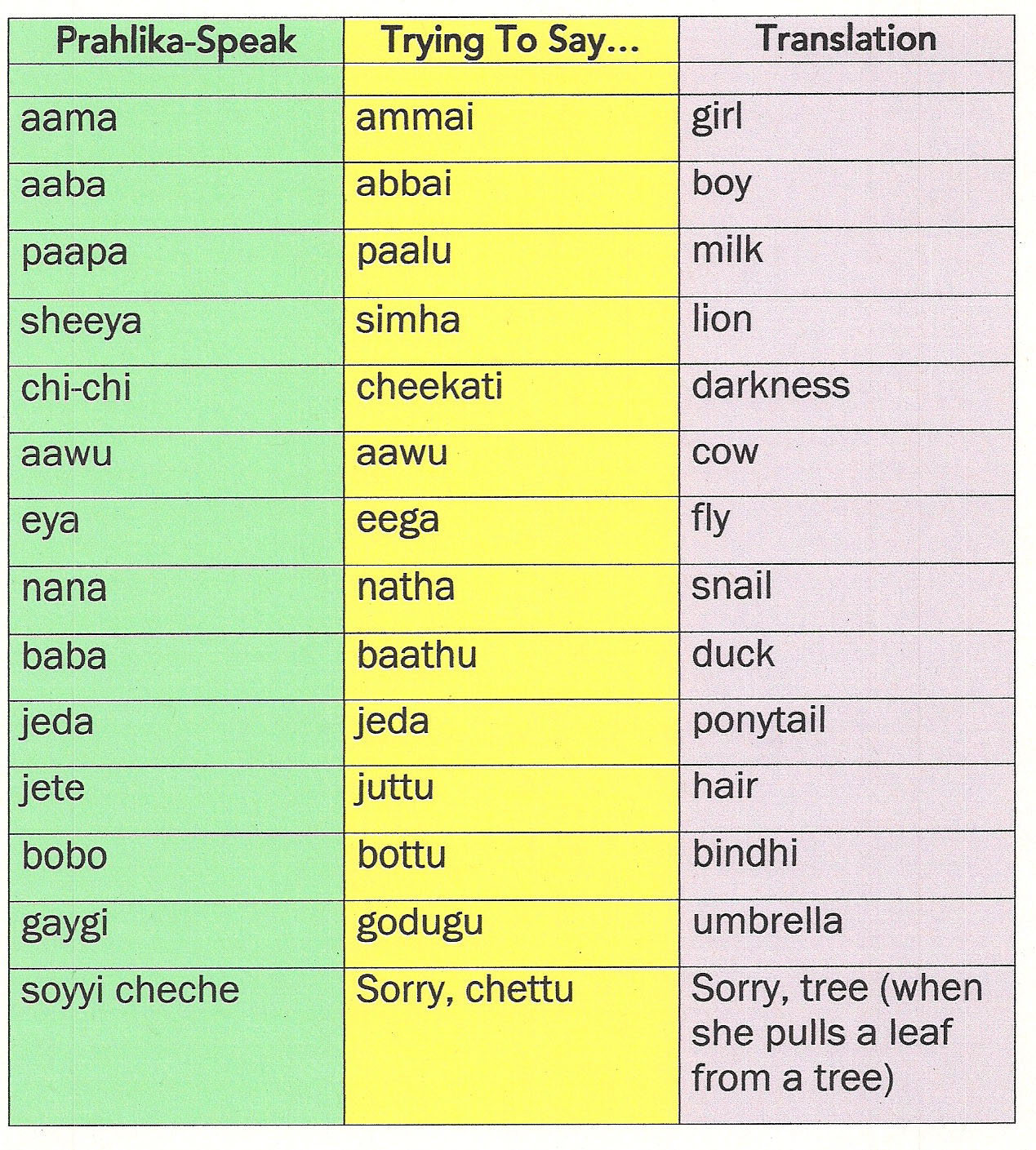 I know all the experts say that there are tremendous benefits to having kids learn more than one language (see our previous post on this topic), but as a parent it's really difficult watching your kids try to sort through the language mess.  Particularly between the ages of 18 months and 3 years – when they're just learning to talk.  I mean, it's hard enough for them to say a word, let alone getting adults to understand what they're saying.  And imagine the child's frustration when 95% of the folks around her don't speak the language her mother speaks to her in!
Well, our wonderful nanny has been on (a well-deserved) vacation this past week.  It just so coincided with a week of explosive language development in my daughter (21 months).  All of a sudden, her babble turned into beautiful and adorable words and phrases (that I've been relentlessly trying to capture on video – yes, I am that kind of mom).  The problem, of course, is that our nanny (who doesn't speak Telugu) won't be able to understand her.  So I drafted a cheat sheet for her to study (a portion of which is pictured above).  A "welcome back present" of sorts.
So as the work week starts, I am nervous about my daughter's ability to communicate with her nanny.  I've been down this road before (I gave my son's 1st pre-school teacher a similar 2-page cheat sheet), so I know it'll all be "OK."  But that doesn't keep me from worrying…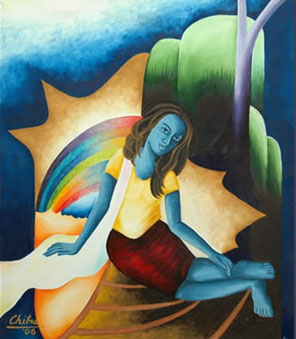 painting by Chittra Singh
We've been seeing a lot of rainbows lately.  With the official start of spring and last week's St. Patrick's Day celebration at school, suddenly rainbows are everywhere.  (We also featured them in our March Newsletter as part of our Holi special).
So our latest Telugu letter is i for indradhanussu (or indradhanush in Hindi and Gujarati).  It's a mouthful to say, but its derivation is simply divine:  dhanussu or dhanush means "bow" – so the word literally translates to "Lord Indra's bow."  How perfect:  as we stated in our newsletter, the word is a "linguistic affirmation of a rainbow's ethereal link between the heavens and the Earth."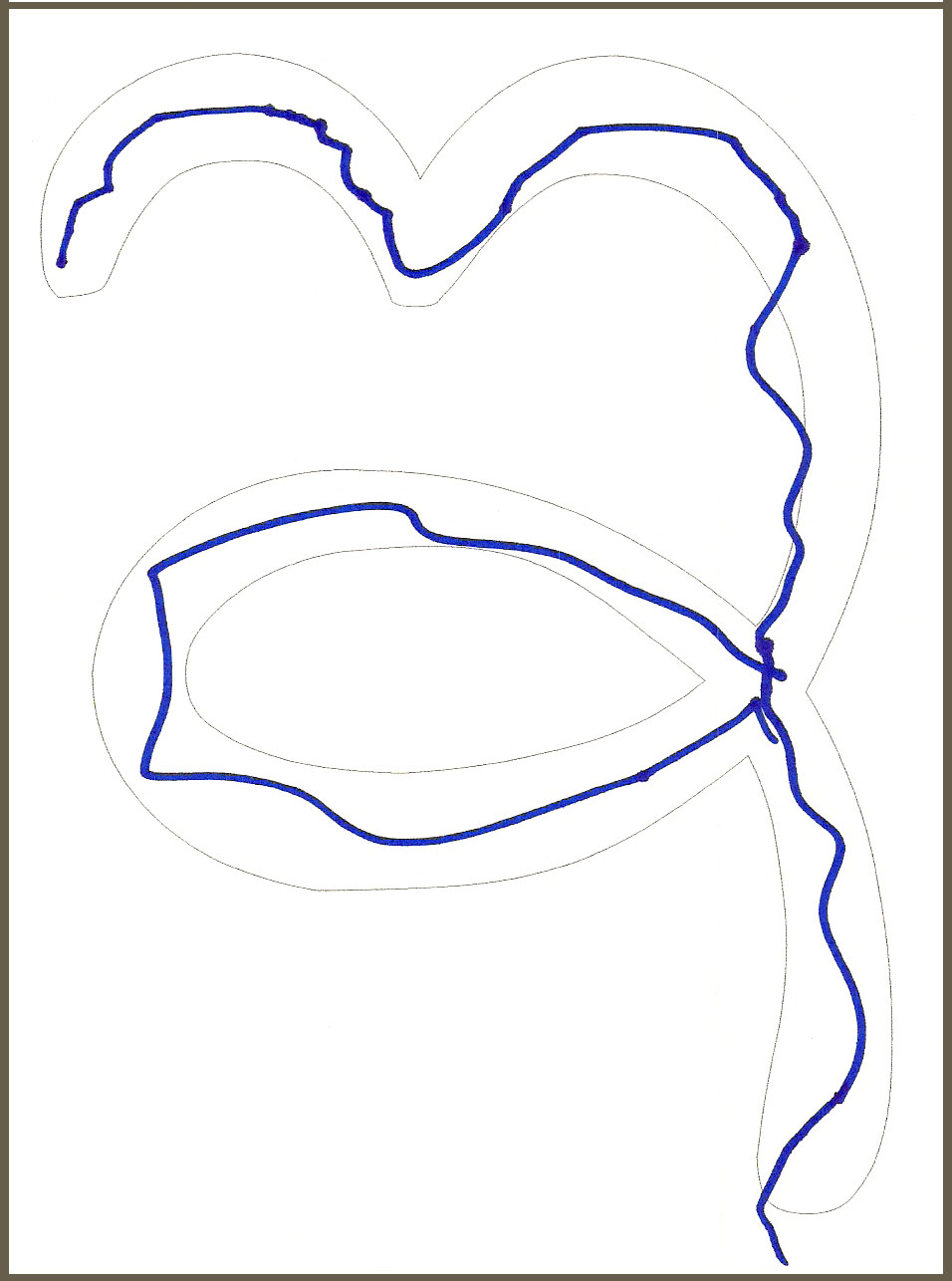 Featured above is a gorgeous painting entitled Rainbow Dream by UP artist Chittra Singh (you can see more of her works at www.chittraarts.com – she ships worldwide).  And here are a few more examples of rainbows-done-right (from the left):  rainbow animal alphabet by Katy Holmes, sophisticated rainbow girl's room featured at ohdeedoh, and Nova Natural's Four Elements Blocks.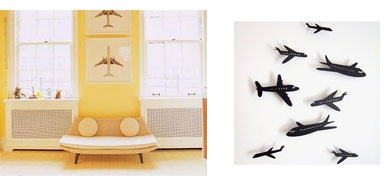 My kids have been really into airplanes lately – probably due to all the flying we've been doing.  So our Telugu letter of the week is Va for vimanamu (or viman in Hindi) – the word for "airplane".  We've been using our Telugu Alphabet Blocks of course, and the display in our play area includes other "va" obects – vankaya ("eggplant"), velugu ("light"), and vishnu (as in "Lord Vishnu").  And since my 3-year-old is working on his writing technique at preschool, I made an outline of the letter Va so he could practice – a great way to keep him occupied on the…yes… airplane.  The outlines have been such a big hit with him, we may just decide to offer a complete set as a future gnaana product!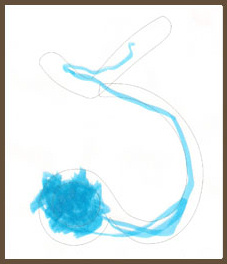 And I found some fabulous modern kids airplane decor for a bedroom or playroom.  Picture above is a stunning room featured in House Beautiful and laser cut paper airlpanes from Etsy seller owlyshadowpuppets ($20 for a set of eight and loads of possibilities).  Other cool kids airplane gear:  Hape International's eco bamboo airplane and Fred and Friends Air Fork One.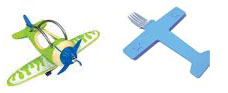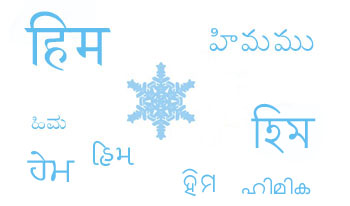 Snow is on everyone's minds these days.  The Winter Olympics are in full swing and our North American customers seem to be covered in it (even those in the balmy state of Texas)!  Snow is beautiful and magical – a stunning sight to behold.
Perhaps no other word better captures the exquisiteness of snow than the Sanskrit hima (pronounced with a short "i" as in "pit").  Merely speaking the word hima ushers in winter's breathtaking serenity. 
In the above graphic, you'll see the word hima as written in 8 Indic languages (Bengali, Gujarati, Hindi/Devanagri, Kannada, Malayalam, Oriya, Punjabi and Telugu).  If you speak one of these languages at home, see if you can get your kids to identify their native script!
Hima is, of course, also the first part of Himalaya (aalaya means "abode") – the mountain range that crowns India and holds many secrets of her past.  If you find yourself hibernating with the kids these days, stage a poetry reading with this stunning work:  The Himalayas by Allama Iqbal (scroll past the Urdu for the English translation).  Lyricism as only Iqbal can deliver…
Time to get serious here.  Last Saturday, I gave a speech in Los Angeles at the Kannada Cultural Association's Children's Day Festival.  My topic was "Preparing Our Children For The Future."  I didn't talk about academics and such, but about the importance of cultural education.  In sum, I stressed that culture was like a language – and that it needs to be incorporated early in children's life – so that they can internalize and make it a relevant part of their lives as they grow older.  I also urged parents to examine their child's relationship with culture – and to make sure they understand the true meaning behind many cultural practices – so that they'll be inspired to form their own communities in the future and continue traditions.
The response to the speech was terrific!  You can read the full text here.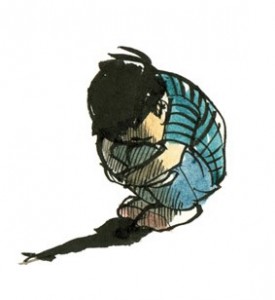 Remember Seinfeld's Bizarro World episode?  Sometimes it feels like India and the U.S. are each other's "bizarro worlds."  You know – in one world, people actually stop at stop lights, don't litter on the streets, and patiently wait in lines.  In the other…it's something you have to see for yourself.  I also noted other cultural contradictions while I was living in Bangalore a few years ago – like how wearing a sari is not seen as "fashion forward" and how people in Karnataka don't even expect you to speak Kannada (try explaining that to a Frenchman).
But punishing a child for speaking a language other than English?  Yup – last week 2 students at a private English-medium school in Andhra Pradesh were punished for speaking in Telugu at school.  The young boy and girl were forced to walk around school with placards around their neck which read "I will not speak in Telugu."  Then, a couple days later, several students were punished at another Andhra school for a similar "crime."  Their punishment:  to write "I don't talk in Telugu" over and over for 10 pages (obviously they weren't punished for poor English grammer!).
Yeah, OK, so your kid needs to learn English to get ahead in India.  But if the message coming from parents/school admministrators/government officials is that regional languages are "useless" – that's bilingual gone wrong – and it's the kids that suffer.
Bizarro indeed.

Let's face it – teaching kids a language other than English in an English-speaking world is difficult.  It requires a lot of persistance on behalf of the parent(s) or caregiver(s).  And I'll have to admit, sometimes I question whether I'm doing the right thing.  I remember when my son first started in a preschool: he was 2 1/2 years old and he didn't speak very much. The majority of the words he did speak were Telugu words. I had to give his teachers a "cheat sheet" so they could understand him.  Also, at playdates, I sensed he was having trouble communicating with kids his age.  I wondered whether the bilingualism I was pushing for at home  was somehow stifling him.  Was he scared to talk because he didn't know which language to speak? It is so very hard to watch your child suffer in the speech department.
But it's hard to dispute the scientific evidence that learning multiple languages is a tremendous benefit to children.  Yes, children may have difficulty at first, but they (always) eventually catch up to their monolingual peers.  In fact, a recent study pubished in Science Magazine concludes that 12-month-old bilingual infants acquired two languages in the time in which monolingual infants acquired one.  More importantly, the bilingual infants were able to do this because they quickly became more flexible learners.
The study is a fascinating read as to how infants learn speech patterns.  Here is a link to the abstract:  www.sciencemag.org (we can't reproduce the full text article due to copyright, but you can follow the links to purchase the article).
As Charlemagne once said: To have another language is to possess a second soul.
And here's an update on my son: at 3 1/2, he speaks English to everyone and Telugu to me – he is able to switch between the 2 seemlessly. Now, of course, I'm worrying about my 11-month-old daughter…
Some moments in life are so filled with emotion that it's impossible to supress the tears – whether of joy or of sadness.  The birth of a child, a first haircut, a wedding – they are all pivotal events in a person's life.  In Hinduism, we celebrate these pivotal events –  samskaras – with big fanfare.  There are 16 of these samsakaras – the first of which starts with conception and the last of which is the death ritual.  Together, they mark the stages of a complete human life – a truly beautiful concept.
The 10th Samskara is the Vidyarambha – performed to mark the beginning of a child's formal education (vidya means "knowledge" and aarambham means "beginning").  The child traces akshara (letters) in either the sand or a tray of rice grains (or with gold – if you're wealthy!) – meant to invoke Saraswati Devi – the Goddess of Knowledge.
I know each family performs the Vidyarambha differently (some when the child is 2 or 3 years, others when the child is 5, and still others perfom some aspect of this ceremony annually on the Vijaydashami day of the Navratri celebrations), but I thought there was no better time to do this than my son's official First Day of School:  today he starts in his primary class at his wonderful montessori school.
My Vidyarambham "ceremony" was a bit more modern – I had my son trace the word "OM" with Do-a-Dot markers on a template I prepared.  (I got this idea from his Montessori toddler class – where they do this with the English alphabet – it encourages pre-writing skills since children who can't hold a pencil yet are really "writing" with the dots).
So this morning, amidst the tears and the pictures, I spent a quiet moment with my son – where he "wrote" and recited OM, and I blessed him with a kiss.  And so he embarks on the journey of knowledge…
(If you are so inclined, you can download our "OM" template here.)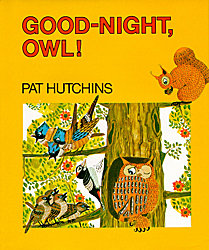 We picked up this great read at the library the other day:  Good-Night Owl by Pat Hutchins.  It's a really cute story about an owl who tries to go to sleep, but keeps getting woken up by buzzing bees, cooing doves, rat-a-tat woodpeckers, and chittering starlings.  I can't tell which my toddler likes better:  the funny sounds we make or the surprise ending (the owl gets his revenge at night be letting out a big screeeeech and waking everyone up!).
The book is also great for pointing out the many different types of birds.  Of course I always try to increase my son's Telugu vocabulary, but this book had me stumped.  I knew the basic birds ("gudla gooba" = owl and "kaaki" = crow), but how do you say "starling" or "woodpecker" in Telugu?  I turned to a terrific online resource – the University of Chicago's Digital Dictionaries of South Asia.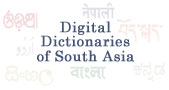 You can choose among Sanskrit, Marathi, Bengali (Assamese anyone?), etc., type-in the English word you are looking for, and there you are.  They are still in the process of uploading some of the major languages (e.g. Gujarati, Malayalam, and Kannada (there are other online resources for these languages)), but kudos to UofC for such a remarkable contribution towards the preservation of South Asian languages.
And for the Telugu folks, here's a vocabulary list:
owl – gudla gooba
bee – tummedha
crow – kaaki
squirrel – udutha
nightingale – chakoramu
starling – saari (myna)
woodpecker – chiratha pakshi
dove – paavuram