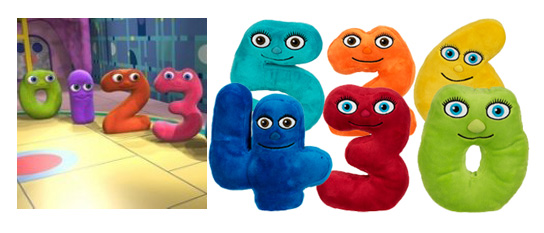 Why is it that baby counting books always start with the number 1?  You can't have a number system without the number zero – so the omission does not make much sense.  Zero – called sunna in Telugu (and shoonya in Hindi and Gujarati) also happens to be both of my kids' favourite number.  "Remember when I was zero years old, Mommy?" (referring to any time period before they turned one) and "I want zero punishment."  There is just something silly about "nothing."
I put this issue to rest when drafting our new Bindi Baby Numbers books – our first page spread is dedicated to the number 0 – with accompanying text translating to "There is nothing here." The kids love it!  So much so that's it's hard to keep them from coming back to that page.  (We also have a full page about Aryabhata – India's great mathemtician and astronomer who is credited with the "invention" of zero.)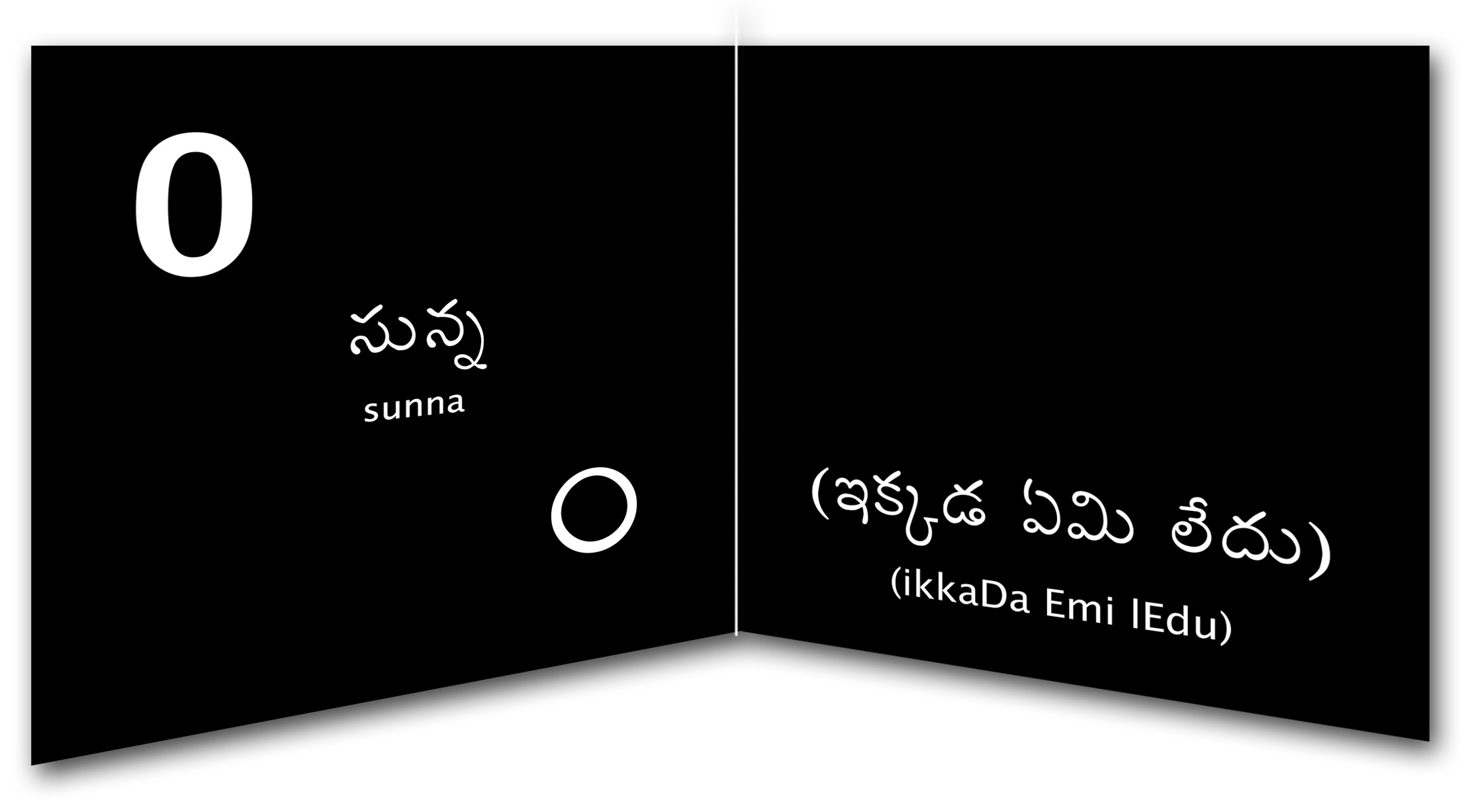 In my quest for more "zero" related things, I stumbled upon Numberjacks – a children's TV series produced for BBC featuring animated superhero numbers who solve problems.  The show is aimed at 4- and 5-year-olds and encourages problem solving, thinking and early math skills.  The numbers each have their own personality and powers (4 is a mechanic, 2 has a "touch of the 'terrible twos'", and 9 is a good organizer)!
And yes, there is a Monsieur Sunna – he can make things disappear!  How cool is that?
So when are you guys coming State-side?
Learn more about Numberjacks on their website or their new Mission to Learn interactive website.
UPDATE:  Numberjacks contacted us and informed us they ARE available in the US – but only in Spanish.  Check out Los Supernumeros on VME.