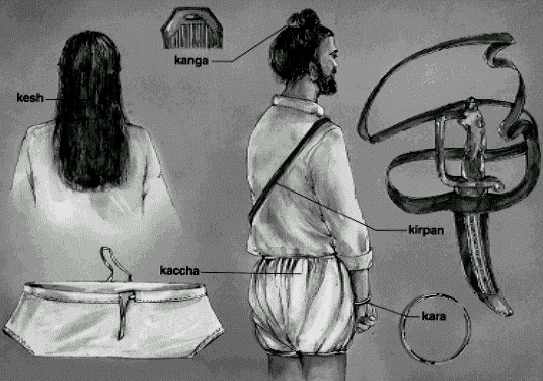 This post is authored by Ms. Navjot Kaur, a Toronto-based elementary teacher, children's author and advocate for inclusion.  Ms. Kaur's first book, A Lion's Mane, published by Saffron Press, is an important story about a young boy and his Sikh identity.
The most beautiful things in the world are not seen nor touched.  They are felt with the heart.
– Helen Keller
Helen Keller was deaf and blind and yet a wonderful teacher helped her break down the barriers of isolation – leading her to achieve immeasurable goals.  Helen became a dynamic author, political activist and lecturer – constantly campaigning for progressive causes.
To hear of such courage and strength is inspiring when today's media images are filled with mainstream connotations of what beauty and success should look like.  How can we ensure our children can sift through their world of iPods, iPhones, streaming videos, text messaging and billboard images and still find time to think about another person in need?  Or to  make friends with someone who doesn't quite fit in with the crowd?  It is a difficult, but necessary, task.  For now, we as parents are the role models – so the dialogue starts with us.
The Sikh festival of Vaisakhi is here and every year I wonder how I can make it more meaningful to my child.  Gnaana is doing such a great job of raising awareness about cultural heritage and it shows that this is a common thought amongst parents of diverse backgrounds.  So, I started to really delve into the story of Vaisakhi while researching an upcoming title.  What I found made me feel Helen Keller's definition of beauty in my heart.

The Panj Pyaare, or five beloved ones, chosen to represent the Khalsa (the baptized body of Sikhs) did not hail from high financial backgrounds or social status but came together to create a new force – united towards progressive causes – to uplift ordinary people's lives.  The hierarchical Hindu caste system of the 1600's systemically kept everyone "in their place" and people craved change.  It is inspiring to learn of the individual struggles and challenges each of the Panj Pyaare faced before joining the Khalsa and also, the knowledge that in April 1699, Guru Gobind Singh ji dared to challenge his Khalsa to stand out and BE different.
It could not have been easy to visibly stand out given the political climate of the time.  Perhaps our children would feel uncomfortable helping someone who is being harassed or being bullied in school – for fear of repercussion.  But we need to make them aware of ways they can help, such as telling an adult about the incident.  With courage and compassion on their side, our children can become strong advocates for change – recognizing the right thing to do when faced with difficult situations.
A unique identity made sure that members of the Khalsa could not be bystanders, but must always be ready to help someone in need.  Through the Amrit ceremony, and adopting the common last names of Kaur (lioness) and Singh (lion), all Sikhs, including women, would hold equal status in society.  Now that is a beautiful thing to teach my son and to celebrate – Happy Vaisakhi!
© 2010 Navjot Kaur
www.navjotkaur.com
www.saffronpress.com/books