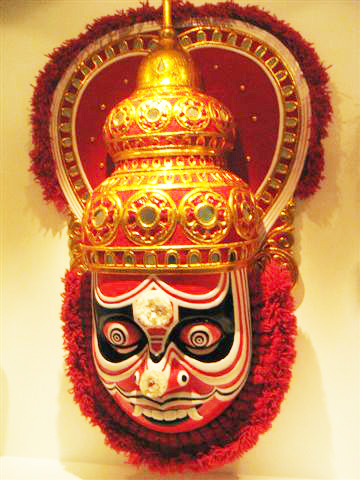 You may be most familiar with Diwali as being the celebration of Lord Rama's homecoming to Ayodhya.  In fact, in surveying the various childrens books available on Amazon, in bookstores and in libraries, this is the predominant story – it's simple and grandly celebretory (it is the Ramayana after all).
However, if, like me, you hail from South India, you probably grew up being told something completely different – that Deepavali is the day to celebrate Krishna's killing of Narakasura.  In fact, from previous discussions with some of my North Indian friends, some of them had never even heard of this story as the premise of the Diwali celebrations.
It's a fairly simple story, really.  Naraka, Bhudevi's son, grew greedy with his power and started plundering kingdoms of the 3 worlds (hence, the word "asura" (demon) was attached to his name.  Lord Indra was helpless and enlisted Krishna.  Krishna's wife Satyabama accompanied him to battle (and in some versions, it is Satyabama that slays Narakasura).
You can read more of the story with your kids here.  And then, for fun, have the kids take this short quiz (even you may be stumped on 1 or 2 of the questions).
So the question is:  what do I tell my kids?  Do I tell them Deepavali is for Rama (as everyone around them seems to think), or do I tell them it's for Krishna's victory (as everyone in both sides of our family believes (Dad is from Karnataka))?
Luckily, Deepavali is 5 days long (read last year's post on the meaning of Diwali here), so the resolution is to tell both stories.  The underlying symbolism is the same for both – that Diwali is the celebration of the good (the inner light, or Atman) in all of us.
For more on the Krishna / Narakasura story, check out the Amar Chitra Katha version.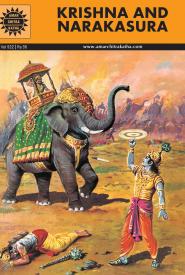 Top image by Maria Pudim, photograph of a mask of Narakasura from a 2009 exhibit of Masks of Asia at the Museu du Orient in Lisbon, Portugal.