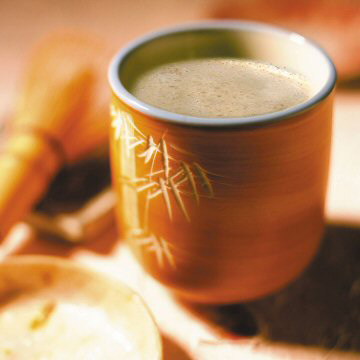 'Tis the season of spices, and warm on the stove
Aromas of cinnamon, cardamom and clove.
Chai is sacred in our household – mornings and afternoons, weekends and holidays.  Whether it's cold or hot outside, our day cannot go on without it.  We love it so much that in our new house, we're building a "tea room" in lieu of of a dining room – with floor-to-ceiling windows and little bistro tables – in hopes my husband and I can steel a quiet moment together.
And so a couple days ago, when we let our son sip his first cup of our special home-brewed masala chai, it was a surprisingly emotional moment – as though he were now properly initiated into our chaidom.  (We do have a recipe for a non-caffeinated Kashmiri Kahwa – part of our Chota Chef Recipe collection – which he's had many times, but this was "the real thing.")  I'll never forget that look of reverential wonder he gave me when I asked if he wanted to drink with us.  He dashed off to fetch his toy teapot, because, "Mommy, I have to drink it with my tea cup."
And so this month, "cha" is for chai.
Below, chai-inspired gifts:
Organic Chai Tea Filled Ornament (left), $6.00
Chai Tea Soap (right), $3.50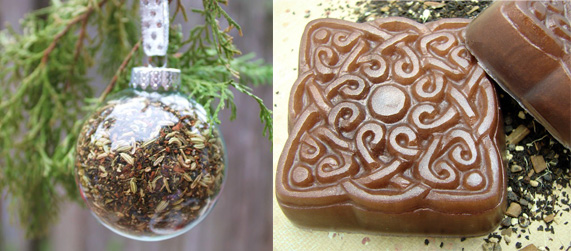 Masala Chai candle by Altru, $48.00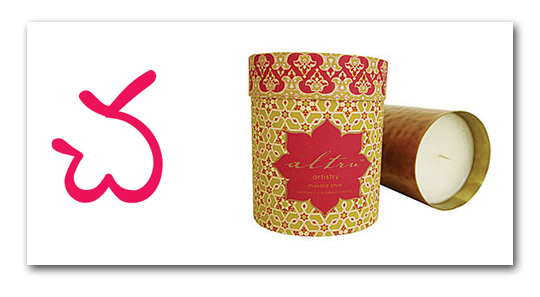 And who wouldn't love chai-flavoured sweets!  Left to right:
Masala Chai Spiced Butter Caramels by Fusion Sweets, $9.99
Organic and Vegan Chai Cupcake Mix by Divine Cupcake, $16.50
Chai Tea Handmade Lollipops by Honey Bee Naturals, $8.00 for pack of 6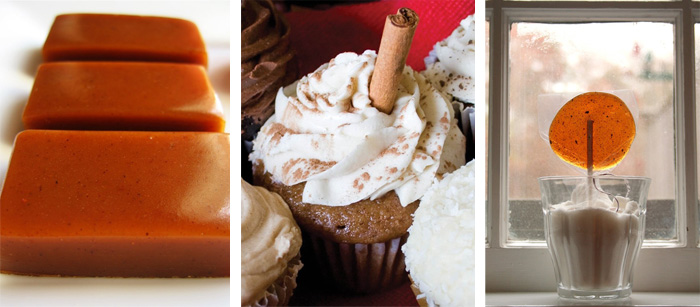 Top image by makefive