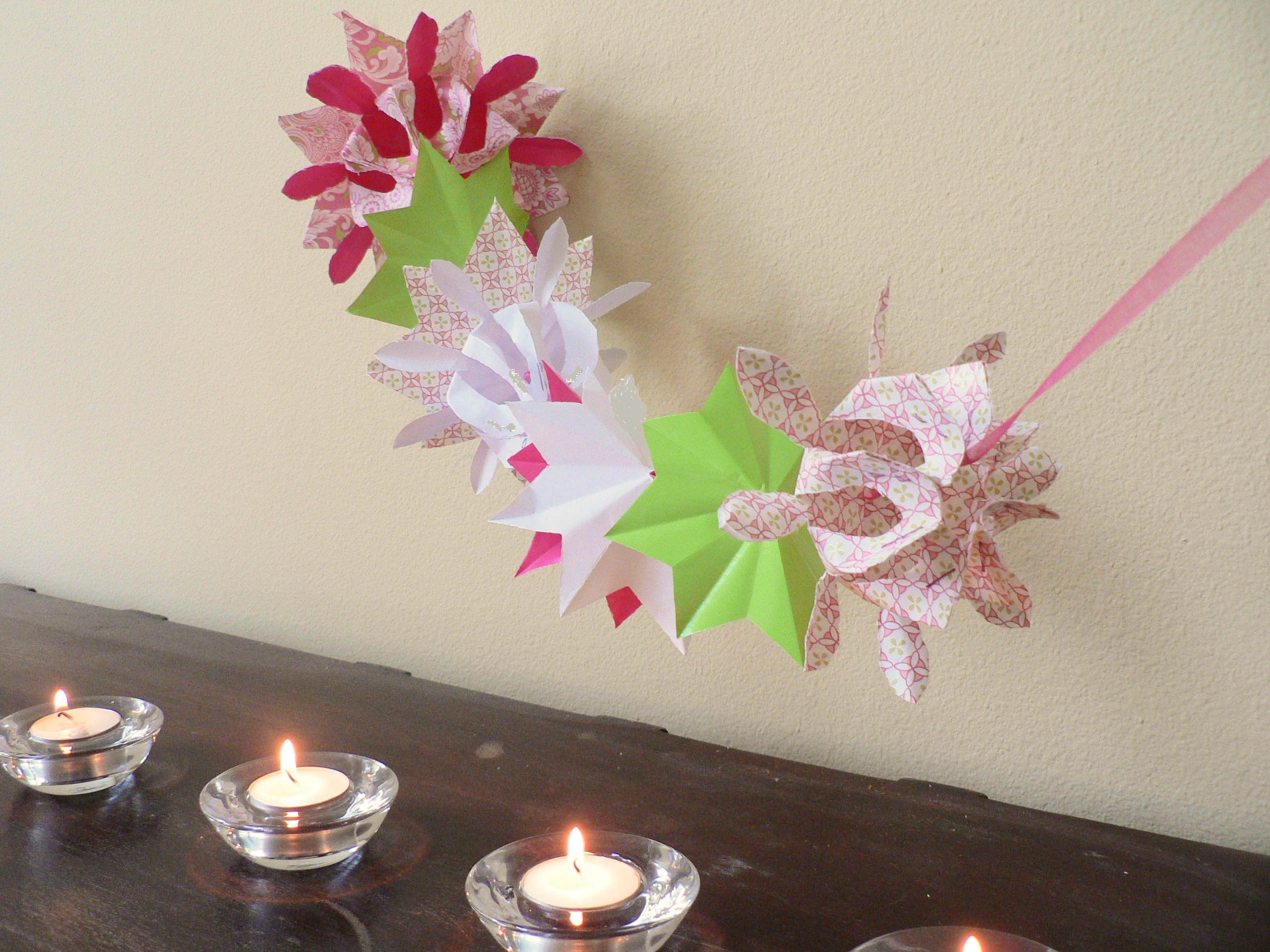 Yes, folks, it's that time of the year again…Deepavali (or Diwali for short)…celebrated by South Asians around the world.  And what's a holiday without decorations?  We're decking the doorways with beautiful origami garlands – a modern and stylized version of phul mala (flower garlands) that adorn Indian homes and shops during festival times.  Threading garlands is also a great activity for kids to develop motor skills – a variation of the Montessori Lacing Beads exercise. 
Here's what you'll need:
8.5″ x 11″ thin paper (text weight or gift wrap works great)
Scissors
Stapler (mini if you have it)
Plastic needle (large, with a round end – available at craft stores)
Yarn or string (we used thin ribbon)
We used a form of origami called kusudama – which uses cutting and gluing/stapling – because you can create beautiful shapes and flowers in 1-2 minutes.  We used portions from these video tutorials to make our stars and flowers (skip the inital ad): (1) paper stars and (2) paper flowers.
If you have young kids, you'll want to create the origami yourself (older kids can of course fold their own).  Also for younger kids, to better simulate the Lacing Beads exercise (and to make it easier on little hands), you'll want to pre-punch holes in the origami with the plastic needle.
That's it!  Let your child dig into a pile of shapes and flowers and start threading!
If you're short on time, or as a variation, you can also use fresh leaves or flowers.