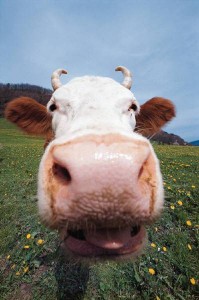 If you are Hindu and are off to a temple this New Year's for an archana or puja or such, you'll likely be asked what your gotra is by the priest.  But did you know that the word "gotra" is the Sanskrit term for "cow shelter?" 
Before they formed their great civilizations, the ancient Aryans were originally nomadic people.  Being nomads, their cows were critical to their livelihood.  During harsh weather they needed to protect their "pets," so several families would collaborate and house their cows in the same gotra.  And of course, disputes would inevitably arise as to whose cow was whose.  To resolve these disputes, a judge or supervisor – called Gotra-pati (meaning Master of the Gotra) – was appointed.  Gotra-pati were very well respected, and ancient Aryans introduced themselves by using the name of their Gotra-pati.
Hindus today continue this tradition of using thier gotra to identify their family lineage.
So now you know – when you tell the priest your gotra you're actually linking-back thousands of years to an ancient Aryan tradition!  Mooooooooo!
**A note about this post:  "Gotra" is often confused with the term "caste," which is incorrect.  We at Gnaana do not condone any type of promotion, justification, or even discussion of the caste system – particularly with young children.  By publishing this post about the meaning of the "gotra," we wish only to point out the historical relevance of this link with our ancestors.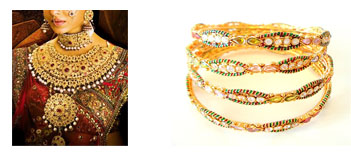 Red and green.  They're the infamous colours of Christmas, of course.  But this colour combination is also widely used in traditional Indian jewelry.  I remember many jewelry-shopping trips in India when I rejected necklaces or bangle sets because they were "too Christmasy" – leaving my relatives perplexed and shopkeepers muttering under their breath.
So all the red and green these days leaves me wondering: why are these colours so celebrated in India?  The answer takes us back to Mughal times and the tradition of Meenakari jewelry-making.
The art of decorating metal with enamel is known as Meenakari (or "Meena work")  – a craft which originated in Persia and was first introduced to India by the Mughals in the city of Jaipur, Rajasthan.  It is used in jewelry-making, as well as crafting gift boxes and other metal furnishings.  The technique requires highly-skilled artisan to engrave intricate designs on metal and then hand-paint liquid enamel within the designs, which then harden when heated.  Talk about attention to detail!
And where did the red and the green come in?  Well, along with white, they're described as "traditional Mughal colours" – colors that integrated the rubies, emeralds diamonds and pearls found in India.  Also, South Indian temple jewelry that was offered to the Gods was made with red and green semi-precious stones – thereby elevating them to the status of auspicious colors.
So this Christmas, as you speed past shimmering hues of red and green, you'll know that even in ancient India these colours were celebrated as being festive, divine and just darn beautiful!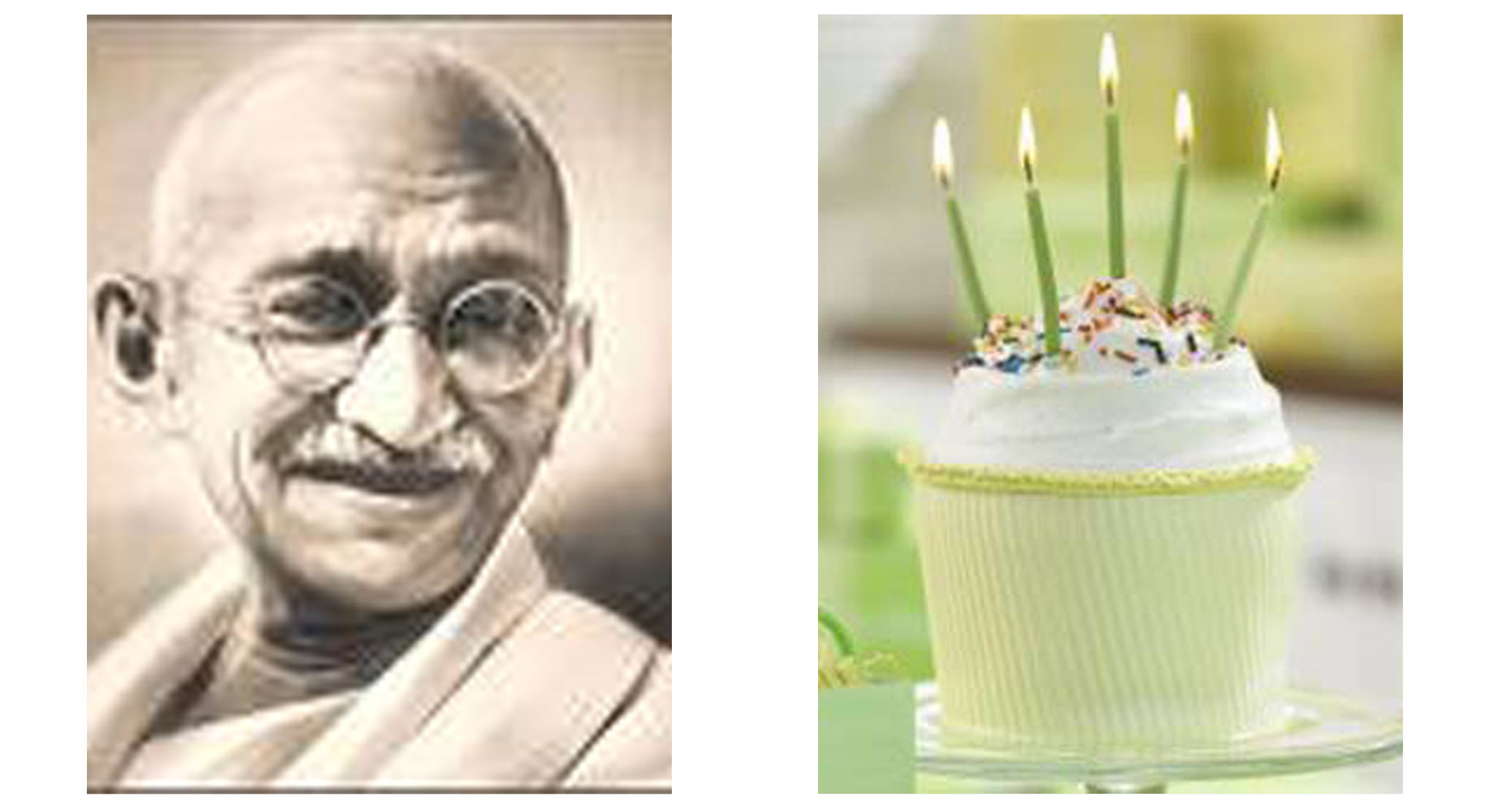 I remember when my son saw Gandhi-ji's picture for the first time several months ago – I had a large copy of the above picture (the portrait, not the cupcake) lying around at home for a future Gnaana product.  When I noticed he was staring at the picture, I told him that it was Gandhi, and that he was "a very good man."  I guess Gandhi's photograph was amusing to him because he smiled (his cute, shy smile) and repeated "Gandhi."  I guess if you think about it, Gandhi does look funny (especially when he's enlarged) – with the bald head, ears sticking out, bushy mustache and the round spectacles – like a jovial grandfather ready to get silly with the kids.
Images are so powerful.
This Gandhi Jayanti, I propped up that picture on our cookbook stand and announced that it was Gandhi's birthday.  Later this evening, we're celebrating with a quiet party at home – with cupcakes and candles (since, in the world according to toddlers, one simply cannot have a birthday without cake), and a simplified oral story (my son's latest craze) about the man who defeated an empire by being calm and patient.
And here is a great poem, written from a kid's perspective, from an unknown author:
A Poem On Gandhiji
by: anonymous
It was vacation, and I had nothing to do;
I was at home and mummy daddy too;
My glance caught a sketch, of an old person;
He appeared to be the gentlest under the sun;
Strikingly, different was the expression in his Eyes;
Suddenly I felt guilty of all my lies;
His lips parted in a smile, so pure
He left me spellbound that's for sure
"Who is he dad?" was my question
"Come on, don't you know?" was his reaction
He is the one who has set us free;
He is the one who has planted the tree;
He is the one, who was bold enough;
Firm and stubborn but never rough;
Truth and non-violence is what he taught
Same were the principles for which he fought
Preaching and practices for once were the same
His deed were worth name and fame
I have never seen a soul, so tall;
Oh dad; he appears to be the father of all
"You said it, child" said my dad
'Bapu' is the name he always had
I saw the sketch again and again,
His returning smile was my greatest gain,
October 2nd was the day my friends
That certainly changed my life's trends.