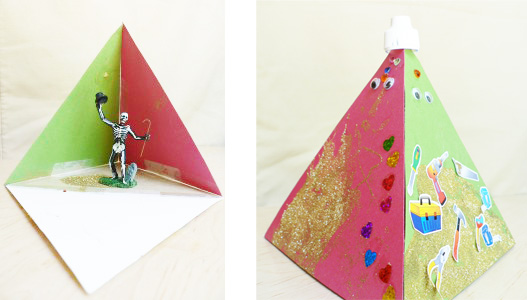 Navratri.  What is it?  Why is it observed?  The most popular legend goes like this: 
Once upon a time, Lord Brahma granted Mahishasura (the buffalo demon) a boon as a reward for his faithful devotion.  The boon protected Mahishasura from being defeated by any man in the universe.  Mahishasura became greedy with his new powers (he was a demon after all) and wreaked havoc.  The male gods were powerless, so they created Goddess Durga and endowed her with shakti (divine power).  Durga, along with with Goddess Lakshmi and Goddess Saraswati, defeated Mahishasura in a fierce battle, which lasted 9 nights (10 days).
As with other important Hindu holidays, Navratri is celebrated in different ways in different parts of India.  In East India, the festival is almost exclusively devoted to Goddess Durga and 9 forms of Durga are worshipped – 1 on each night of the festival.  In some parts of North India, stories from the Ramayana are invoked.  In West India, Durga's triumph is rejoiced with garba and dandiya raas.
In essence, this 9-night (10 day) festival is a celebration of womanhood – a jubilatory articulation of the unwavering powers of the divine feminine to defeat evil in the world.  The powers of each of the 3 main Hindu Goddesses are worshipped for 3 nights each:  Durga's (Parvati's) strength and energy for the first 3 nights, Lakshmi's power to bestow success and fortune on the second 3 nights, and finally Saraswati's powers of knowledge on the last 3 nights.  No single skill or tool is powerful enough to conquer evil; rather, the union of all feminine powers is necessary.  Now, how exactly do you explain this concept to your kids?
We devised a clever art (and math) project to illustrate this popular Navratri legend:  Storybook Pyramids.  This is a 4-sided pyramid –  a base and 3 triangles, where each triangle is a a Goddess (Durga (Parvati), Lakshmi and Saraswati).  Together, they join forces and encapsulate an evil demon.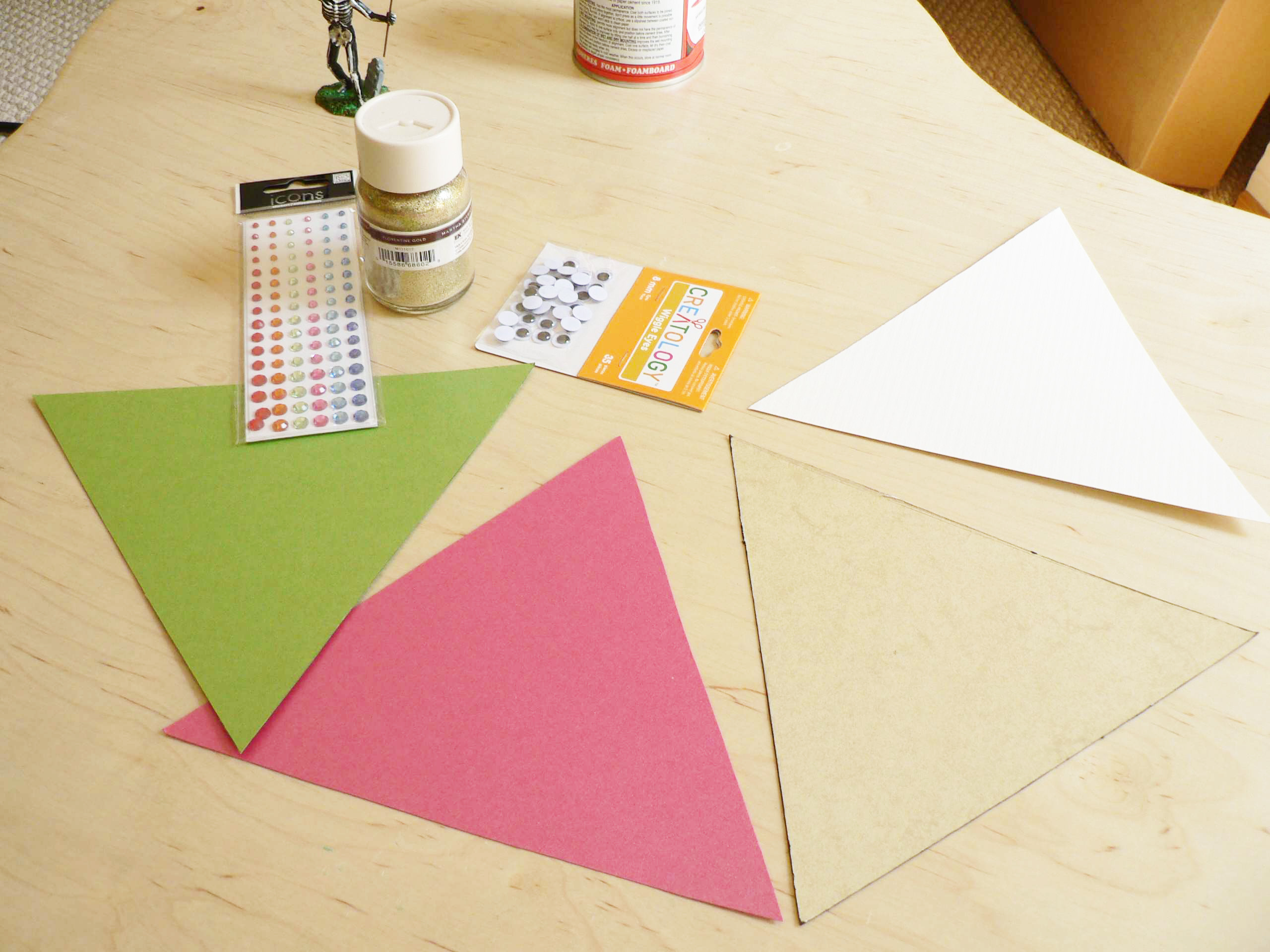 Here's what you'll need:
4 sheets of cardstock (different colors)
A "bad guy" a.k.a Mahishasura (we used a Halloween skeleton) – about 3 inches high
Embelishments (e.g. glitter, wiggle eyes, stickers, markers or paint)
Transparent tape
A small cap or ring (to secure the top of the pyramid)
Using our Triangle Template (available here), cut out 4 triangles.  Decorate 3 triangles as "goddesses," emphasizing the special qualities of each.  We used simple stickers – tool stickers for Durga, shiny heart stickers for Lakshmi and "back to school" stickers for Saraswati.  When finished, tape the triangles to the base (on the inside) and then place your "bad guy" on the base.  Fold-up the triangles to form a pyramid and secure the tip with a cap.
You can do this project in a single afternoon or space it out among the 10 days.  The idea is to narrate the Navratri legend as your child is creating.  Have fun and Happy Navratri!