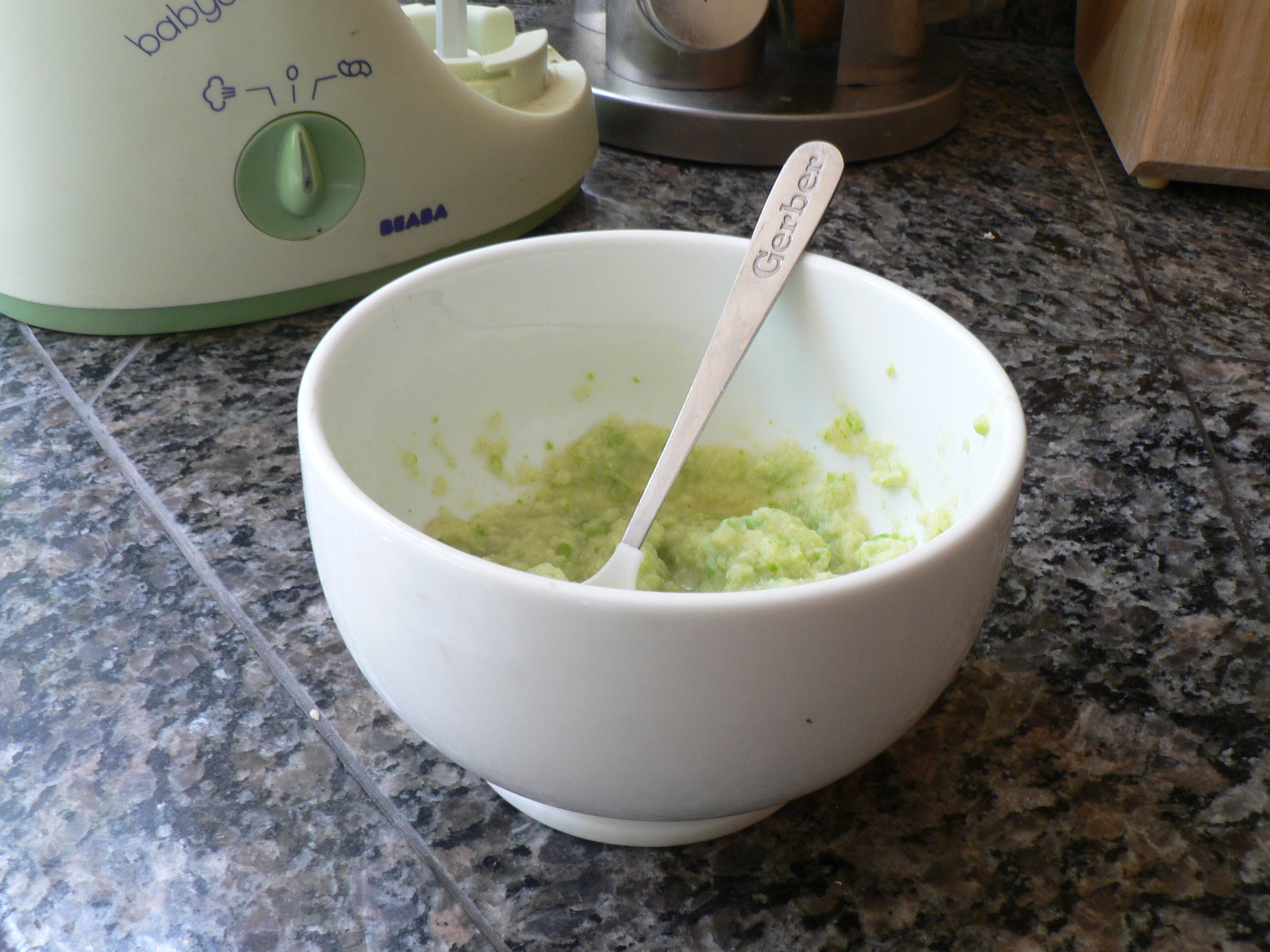 As vegetarians, our family tries to eat alot of tofu.  I couldn't find very many flavourful tofu recipes for babies – so I improvised one day with refrigerator remnants and ended up with a family favourite.  My 9-month-old eats this as her meal, and everyone else uses this as a pita bread or chip dip.  My secret ingredient here is MTR Rasam Powder (available at your local Indian grocer) – but you can substitute a mix of cumin and coriander powders.
1/2 large potato, peeled and diced
2 tbs olive oil
1/2 small onion, diced
2-3 garlic cloves, minced
2-3 ounces soft tofu
1/3 cup peas (frozen, cooked)
1/8 tsp salt
1/8 tsp rasam powder
dash of red chili powder (optional)
Steam the potatoes in the Beaba –  water level 3.  Meanwhile, heat the oil in a skillet.  Add the onion and then the garlic, and saute until the onion is translucent.  When the potatoes are steamed, puree them with the onion and garlic (and their oil) as well as the remaining ingredients in the Beaba – adding water as necessary.