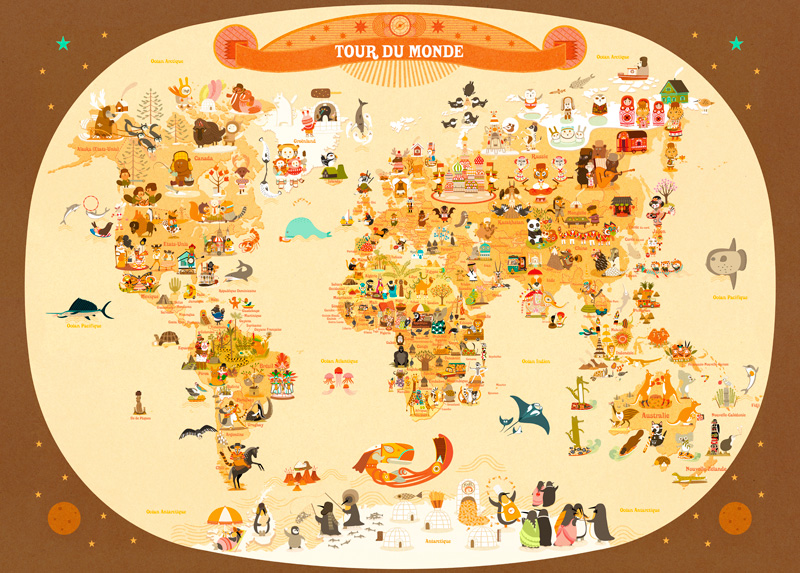 As only the French can do – Tour du Monde with the kids.  I just ordered this world map poster from L'Affiche Moderne that's too cute for words!  Quirky and not cliche – thankfully.  I can't wait to hang it up in our play area.
I got the mounted canvas version…and in French for some added intrigue (there is also an English version).
I think of it as a consolation prize for not being able to go anywhere exotic this summer.  Sigh.