Making Books Sing
presents:
Tea With Chachaji

A Family Musical Based on the Book
Chachaji's Cup
by Uma Krishnaswami
Directed & Choreographed by Rajendra Ramoon Maharaj
(Stage Directors and Choreographer's Society)
Lyrics by Gwynne Watkins
Music by Denver Casado


*Special Discount for Gnaana Families!*

A love of Indian culture and knowledge of family history are passed down by Chachaji, Neel's great uncle, to his American-born nephew through exciting stories, traditional dance and live music!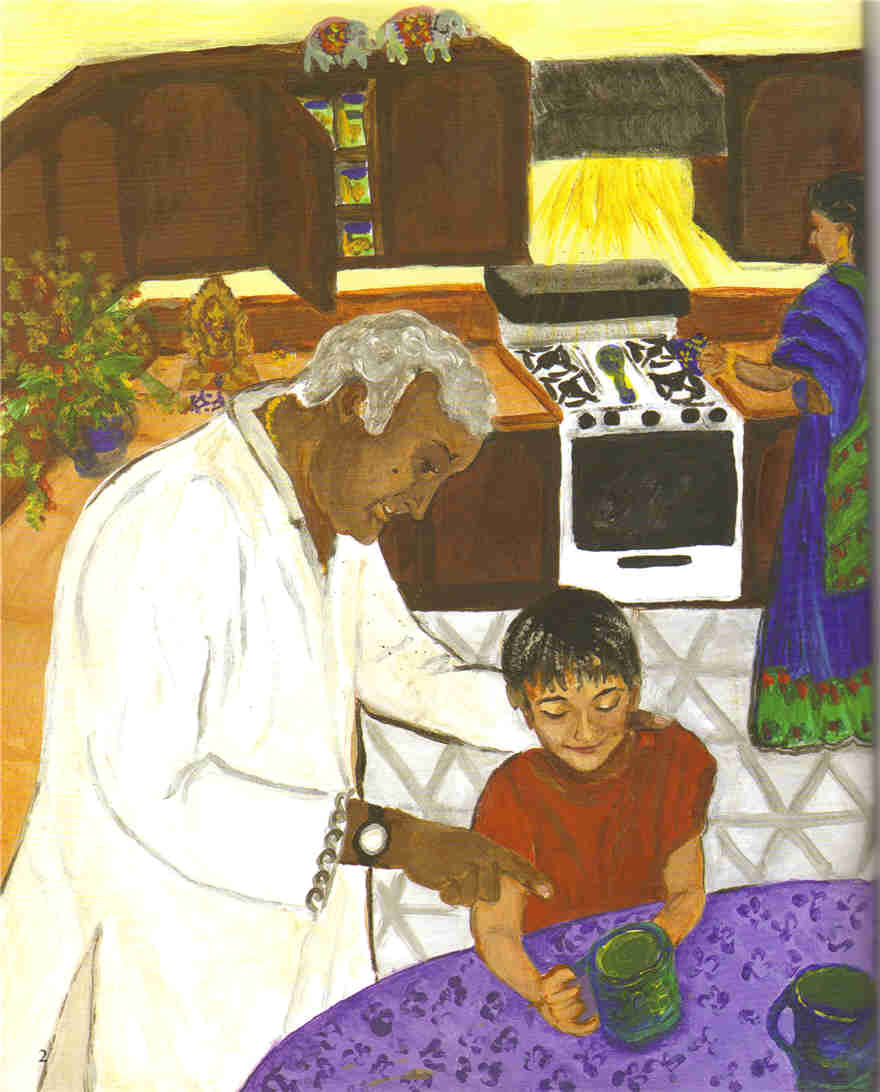 Based on the book Chachaji's Cup by Uma Krishnaswami with illustrations by Soumya Sitaraman.
Published 2004 by Children's Book Press.
Weekend and evening performances for family audiences!
Saturday, January 30: 1pm & 4pm
Sunday, January 31: 1pm & 4pm
Wednesday, February 3: 7pm
All performances will take place at:
BMCC Tribeca Performing Arts Center
199 Chambers Street (between Greenwich and West Streets)
New York, NY
Tickets:
$13.50 per ticket (adult or child)
**Discounted from regular price of $16.00 for Gnaana families! (Use Code MBS)**
Two ways to purchase tickets from the box office
(Tuesday - Saturday 12pm - 6pm):
(1) Call (212) 220-1460
(2) In-person at 199 Chambers Street