Janmadinam!
(Sanskrit for Birthday)
No, not Happy Birthday to India (that's not until January, though August 15th still calls for sparklers). It's Happy Birthday to us - to gnaana and all of our wonderful supporters. We launched our website last August and here we are 1 year later - growing strong. So thank you, to all of our readers and customers, for your praise and encouragement.
How are we celebrating? With some great
new products
! Lots of them: posters, books, new aprons designs & adult aprons and a line of eco-friendly stationery and wall prints.
Catch a glimpse
of what's ahead, and stay tuned for
New Products Week
in September, where you'll be taken behind the scenes to meet the artists and the history behind each project.
In the meantime, let's talk about some national anthems...
Jana Gana Geography

---------------------------------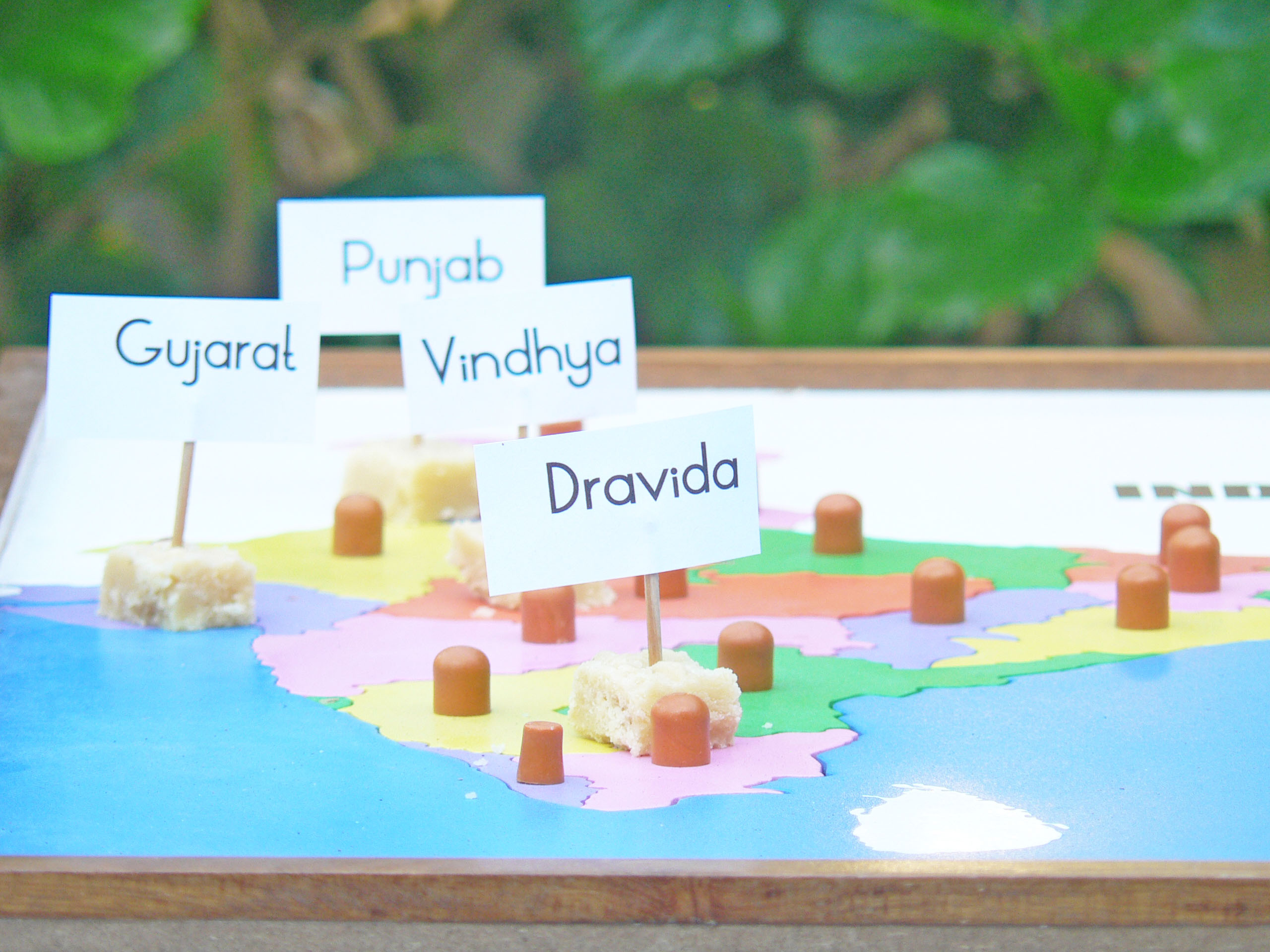 There's certainly something about national anthems - hearing the one from your country fills the heart with effusive pride. Can your kids identify
Jana Gana Mana
? Here's a simple and interactive activity that'll familiarize your kids with India's national anthem and its geography.
Read more...
Pakistan's First National Anthem?

---------------------------------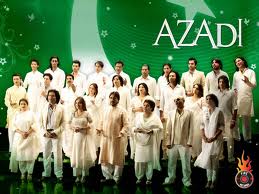 It's been reported that Pakistan's first national anthem was written by a
Hindu poet
. Jinnah apparently commissioned Jagannath Azad, a Hindu poet from Lahore, to write the anthem on August 11, 1947 - just a few days before Independence Day. Although the anthem has since been replaced with
Qaumi Tarana
, the existence of the original anthem had only been disclosed recently - to much debate and controversy.
Learn more...
Rakhi Poems

---------------------------------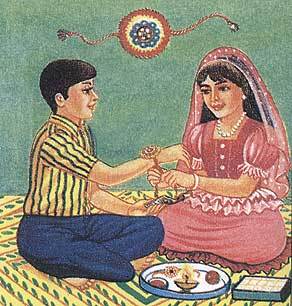 Raksha Bandan
(Rakhi) celebrates the relationship between brothers and sisters. A girl ties a
rakhi
(sacred thread) on the wrist of her brother, and gifts and sweets are exchanged. It's a beautiful holiday that acknowledges a beautiful (and irreplaceable) bond - a bond that perhaps only poets can capture in words. Here are
2 simple English poems
that you can recite with your kids. Maybe the poems will restrain the rivalry...for a little while at least!
Time to Celebrate!
August 11: Start of Ramadan
August 14: Independence Day
(Pakistan)
August 15: Independence Day
(India)
August 19: Pateti
(Parsi New Year)
August 23: Onam (Kerala)
August 24: Raksha Bandan
Quote:
"We gain freedom when we have paid the full price."

-- Rabindranath Tagore
Copyright © 2010 Gnaana Company, LLC. All rights reserved.