Kids Love to Create...
Give them a little purpose and direction (and a set of crayons or markers) and they are sure to create something that will melt your heart.
So check out our Featured Project this month - Kids Art Calendars - for kids to express what each month means to them.
Also, have you noticed the updates to the Gnaana Home Page? There's a link there to our new
Pinterest
page - where we've filed all of our best images in one place.
Kids Art Calendars

---------------------------------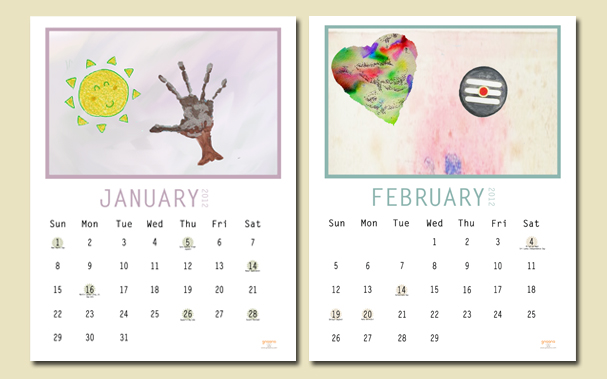 Our
2012 Printable Calendars
are now available blank – so your kids can fill each month with a custom piece of
art
! Talk with your kids about what each month means to
your family
– the celebrations, the seasons and upcoming trips or visits from loved ones – and then have them fill the designated drawing space to their heart's content. Display them with pride anywhere in the house!
Read More...
The Indian Cupid

---------------------------------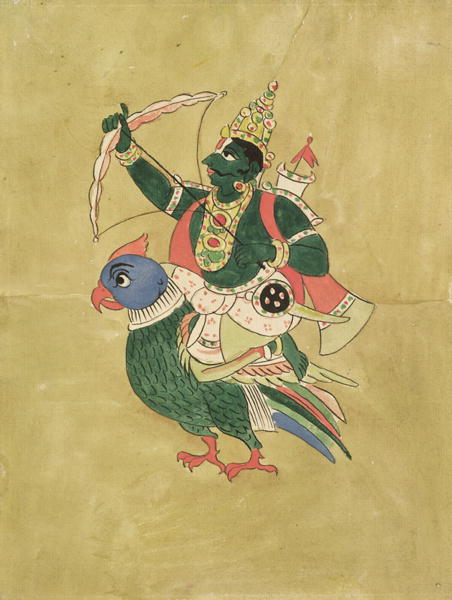 Recognize this deity? It's
Kamadeva
- the Hindu Gove of Love. And guess what he's armed with - a bow of sugarcane, strung with a line of honeybees. How sweet!
Read more...
Shiva Quiz

---------------------------------

Don't forget - Maha Shivratri is coming up - so a good time brush up on your Shiva knowledge with the kids. Take this
Shiva Quiz
with the family and see how much you all know. If you need a refresher for young kids, see our
Shiva FAQ Blog Post.
Time to Celebrate!
Jan 5: Guru Gobind Singh
Jayanti (Sikh)
Jan 13: Lohri (Punjab)
Jan 14-15: Makar Sankranthi /
Pongal / Uttarayan
Jan 26: Republic Day (India)
Jan 28: Vasant Panchami
Feb 4: Independence Day
(Sri Lanka) / Milad-un- Nabi (Islam)
Feb 19: Shivaji Jayanti
(Maharashtra)
Feb 20: Maha Shivratri
Copyright © 2012 Gnaana Company, LLC. All rights reserved.