Happy Holi-Day!
If kids had their say, every holiday would be a Holi-Day! When else are you permitted to get so messy in the name of cultural fun?
Whether or not you are able to attend an official Holi function, or able to host one in your backyard, make sure to acknowledge the spirit of this holiday in some way. Let the kids get creative with paints and colours, make colourful treats and push the boundaries of fun. If they're old enough, tell them the story of Holi.
Keep it light and fun!
**Speaking of stories, Disney contacted us regarding their

Pitchkiaow Story Contest

. They are looking for original, Indian-themed stories that will appeal to children wordwide. So if you or someone you know has a story to tell, make sure to get your submission in. Read More...
Holi Suncatchers

---------------------------------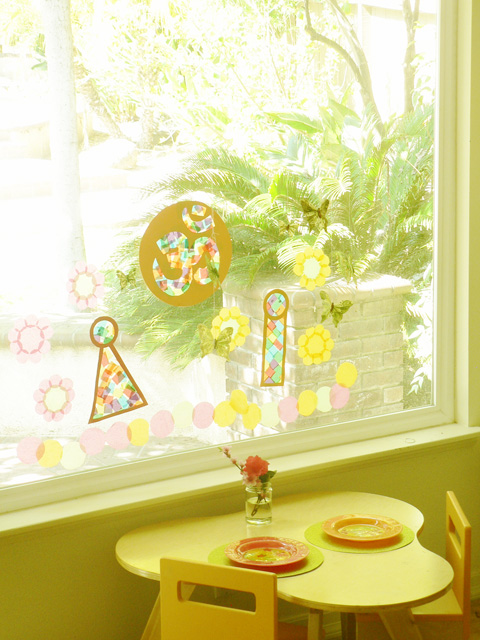 Holi is synonymous with colour - so bring the rainbow inside with some crafty suncatchers. Made with cardstock, vellum and tissue paper and glue - you can create your own themed shapes for springtime cheer. Featured here is an
OM suncatcher
, along with a complete window display. Complete the look with pretty craft butterflies and a special holiday placesetting just for the little ones.
Read More...
Jhansi ki Rani

---------------------------------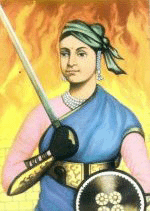 As the world celebrated International
Women's Day on March 8, this month we remember Rani Lakshmi Bai - one of the most inspirational women in Indian history. She valiantly fought against British Rule, fighting until her last breath (with her son tied to her back, no less!). Three cheers for India's Warrior Queen.
Read more...
Sikh Park

---------------------------------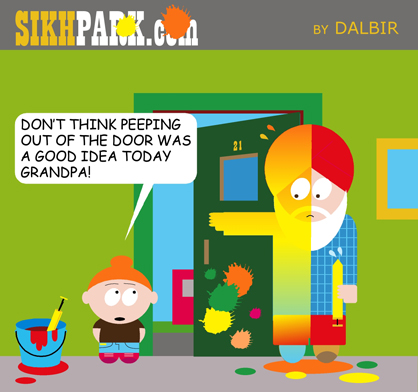 In the mood for some humour? Check out the Sikh Park cartoon stills by
Dalbir Singh
. He tackles "life in the Sikh lane," and his themes resonate with all South Asians. Some are kid-appropriate.
See more from sikhchic.com...
Multi-Cultural Musings
The latest from our blog:
Time to Celebrate!
Mar 2: Maha Shivaratri
Mar 5: Losar - Tibetan New
Year (NE states)
Mar 19-20: Holi
Mar 26: Independence Day
(Bangladesh)
Copyright © 2011 Gnaana Company, LLC. All rights reserved.