You say Deepavali, I say Diwali....
Call it what you will ("Diwali" is just a shortened form of "Deepavali"), it's that time of year again: rangoli, diyas (lights or candles), gifts and sweet treats and feasts! South Asians around the world celebrate this joyous and colorful holiday.

This year we hope you can make this occasion extra-memorable for the children in your lives: draw rangoli together on your porch with sidewalk chalk, narrate the story of Rama's return to Ayodhya (or Krishna's defeat of Narakasura if you're from South India), help them decorate the house, or make a special dish.
October 2 also marks the birthday of Mahatma Gandhi (observed as International Non-Violence Day) - a great opportuniy to teach your kids that patience and persistence pays off.
Happy Deepavali...er, Diwali!
Origami Garlands!

---------------------------------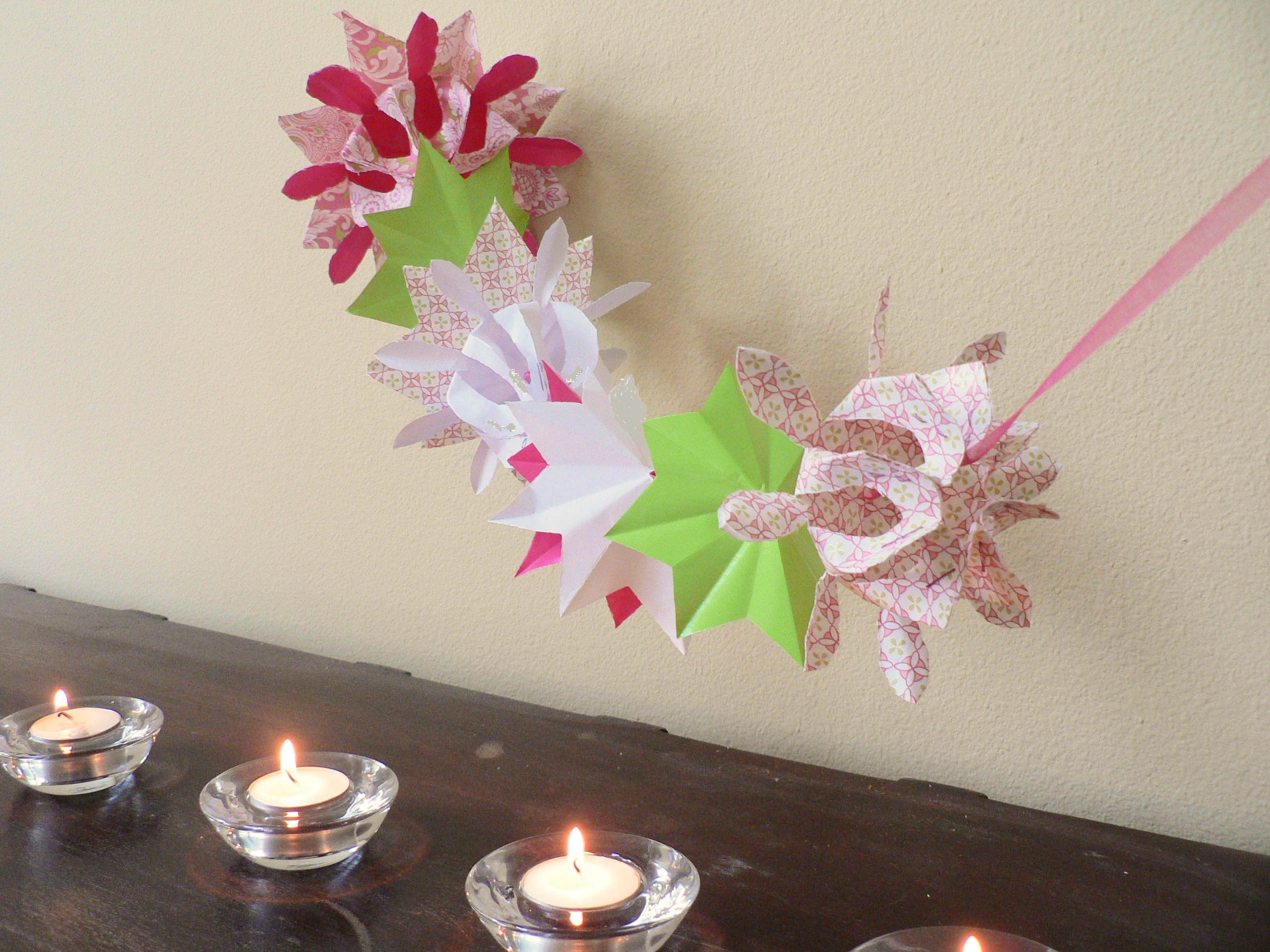 What's a holiday without decorations? Flower garlands, or
phul mala,
adorn nearly all Indian homes and shops during Diwali. Threading garlands is also a great activity for kids to develop motor skills - a variation of the
Montessori Lacing Beads
exercise. We created a modern and stylized version of ye old
phul mala
with pretty paper origami.
Read more...
Gandhi's Charkha

---------------------------------

Gandhi's spinning wheel, or charkha, is a powerful and evocative icon of India's Independence from British rule. He urged Indians to spin and weave their own cloth (kadhi) as a non-violent protest against the oppressive British textile industry.
Gandhi's original
charkha
is on display at the Mani Bhava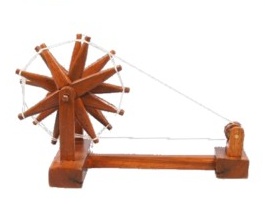 n in Mumbai, but did you know that
charkhas
are still used? You can spin your own cotton - just like Gandhi!
Read more...
Available for purchase:
www.etradinglines.com
A Ramayana ... Ballet?

---------------------------------
If you've ever visited Indonesia, you've probably heard about the famous Ramayana Ballet performed at the Prambanan Temple in Central Java: an exquisite style of narrating the epic. A full length video hasn't been produced (yet), but here's a clip you can show the kids this Diwali (featuring Jatayu, Ravana, Hanuman, and of course Rama and Sita):